This summer, MedicalExpo e-magazine is republishing ten of its most popular articles—an opportunity to review the cutting-edge innovations and digital technology that have made an impact in several healthcare sectors this year. Here is article #5 in chronological order:
Patients with inoperable pancreatic cancer could see their lives extended by years with a game-changing radiation treatment that uses MRI technology to accurately target tumors. A new study has found that MRI-guided radiotherapy almost doubles the median survival rate of patients with inoperable pancreatic cancer when compared with conventional treatment that uses CT scans.
(Published on March 21, 2022)
The innovative technology incorporates a combination of MRI and radiotherapy for simultaneous imaging and treatment. It uses real-time MRI X-rays instead of static CT scans, which allows the clinician to accurately track the tumor during treatment so the radiation beam can be delivered precisely on target, and it pauses automatically when the tumor is not in range. This means much higher doses can be used as there is little or no risk of damage to peripheral tissue and organs and fewer sessions are needed.
It also allows the patient to play an active role in their treatment as they watch the images in real-time and can use their breathing to help control the tumor's position.
Only around 20 percent of pancreatic patients are eligible for surgery and the prognosis for inoperable pancreatic cancer patients is especially poor. Often undetected until it has spread elsewhere in the body, pancreatic cancer has the lowest survival rate of all common cancers and is one of the biggest cancer killers in the world.
New results from a study led by the Miami Cancer Institute in the United States of America reveal the life-changing potential of MRI-guided radiotherapy. The 148 patients in the study were all treated with stereotactic ablative radiotherapy (SABR) on the MRIdian MR Linac Therapy system developed by ViewRay. The median survival of patients in the study was 26 months, compared to the 12-15 months typically seen in patients receiving chemotherapy and standard radiation.
The two-year survival rate of patients in the study was over 50 percent—more than double the expected two-year rate of 20% with existing treatment protocols.
Changing the "Nihilism" Associated with Pancreatic Cancer
The Miami Cancer Institute was the first site in the southern United States and one of only a few in the country to offer this extremely advanced form of radiation therapy. In Britain, GenesisCare, a leading private cancer care provider in the UK, has been treating patients on MRIdian machines since 2019.
James Good, a national lead on oncology innovation and clinical director of stereotactic radiotherapy at GenesisCare, said:
"Using MRI guidance allows us to deliver higher doses than we've ever been able to give before and we're seeing that nihilism that can sometimes accompany the treatment of pancreatic cancer beginning to change. Patients are experiencing better outcomes."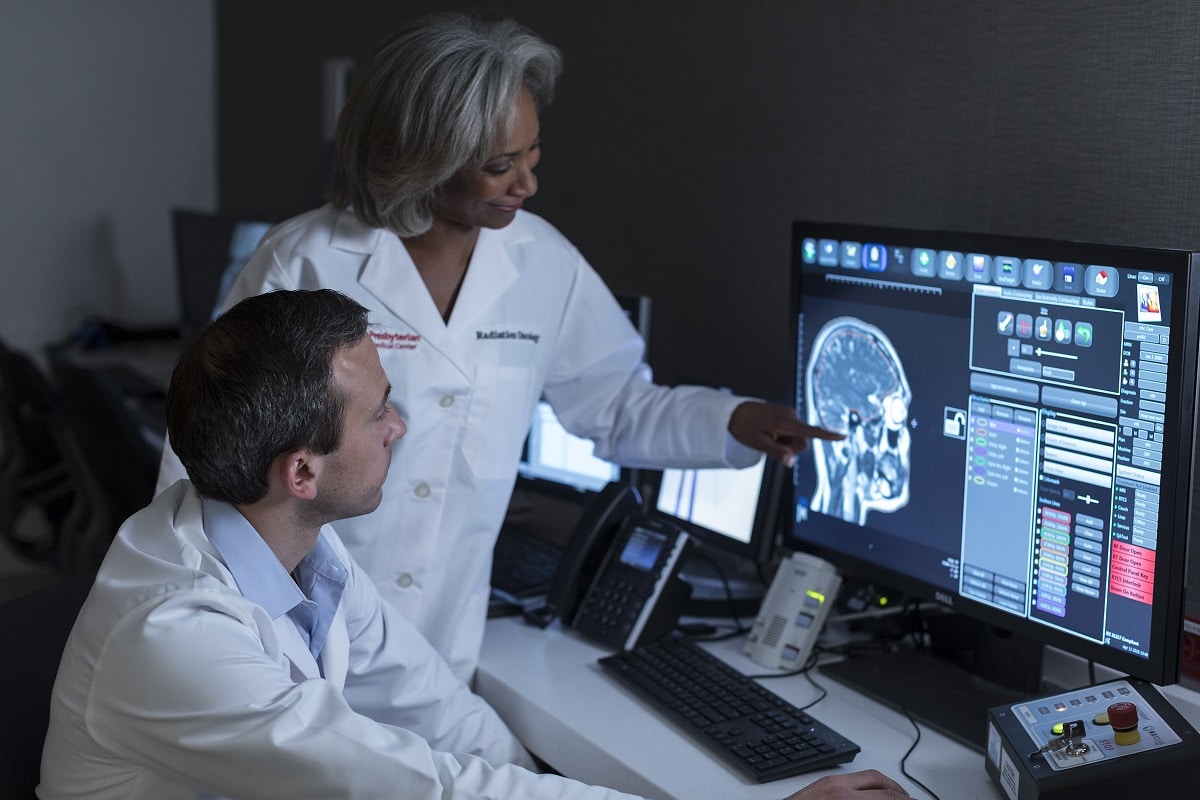 Mr Good added:
"Inoperable pancreatic cancer poses a significant challenge because whilst we know that radiotherapy can effectively control tumor growth, existing technology limits the extent of the benefit achievable for patients. We chose MRIdian because we saw that it facilitates a new era in stereotactic radiotherapy where we can safely deliver the higher radiation doses needed for better tumor control without increasing side effects."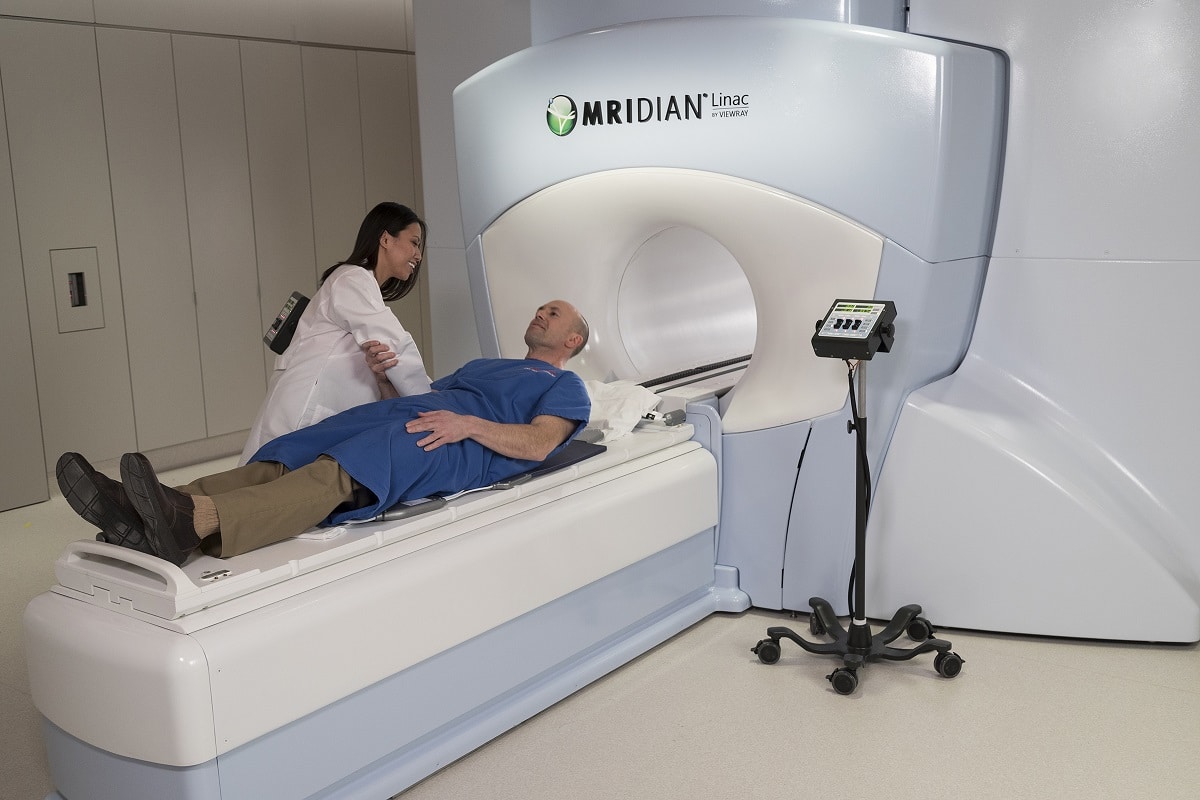 The technology is increasingly being adopted by hospitals and healthcare clinics across the world and the MRIdian system has been installed in 48 locations. The University Hospital Halle in Germany recently purchased an MRIdian MRI-guided radiation therapy system for installation at the University Hospital´s Krukenberg Cancer Center. Prof. Dirk Vordermark, chairman of the clinic, plans to utilize MRIdian to offer SBRT treatments for abdominal and pelvic tumors including liver, pancreatic, prostate and gynecologic tumors, as well as central lung tumors.
"We are excited to welcome University Hospital Halle (Saale) to the global community of centers adopting MRIdian to offer personalized treatment to a broader population of cancer patients, including those who were previously considered untreatable," said Chief Medical Officer Martin Fuss, M.D, at ViewRay, which created the technology. "University Hospital Halle has a reputation for offering the most innovative treatment options available. The addition of MRIdian MRI-guided radiation therapy further advances their position as a leader in cancer care."