Digital technologies, connectivity and the new healthcare metaverse are topics at the very heart of this year's MEDICA trade show, held from November 14-17 in Dusseldorf, Germany. MedicalExpo e-magazine asked some of those attending the event about the revolutionary change they believe immersive healthcare will bring to patients and medical professionals. Artificial intelligence (AI), digital twins, augmented reality (AR), 5G connectivity and virtual reality (VR) were the top five digital technologies they predicted would have the most impact on monitoring health and providing treatment in the future.  
1/ Artificial Intelligence
The opportunities AI might provide in automating problem-solving and allowing for faster and better decisions have long been discussed. Dr. Simon Sonntag, CEO and Co-Founder of Virtonomy, which offers medical device testing and evaluation of clinical interventions in a virtual environment, believes it will be intrinsic to the health metaverse.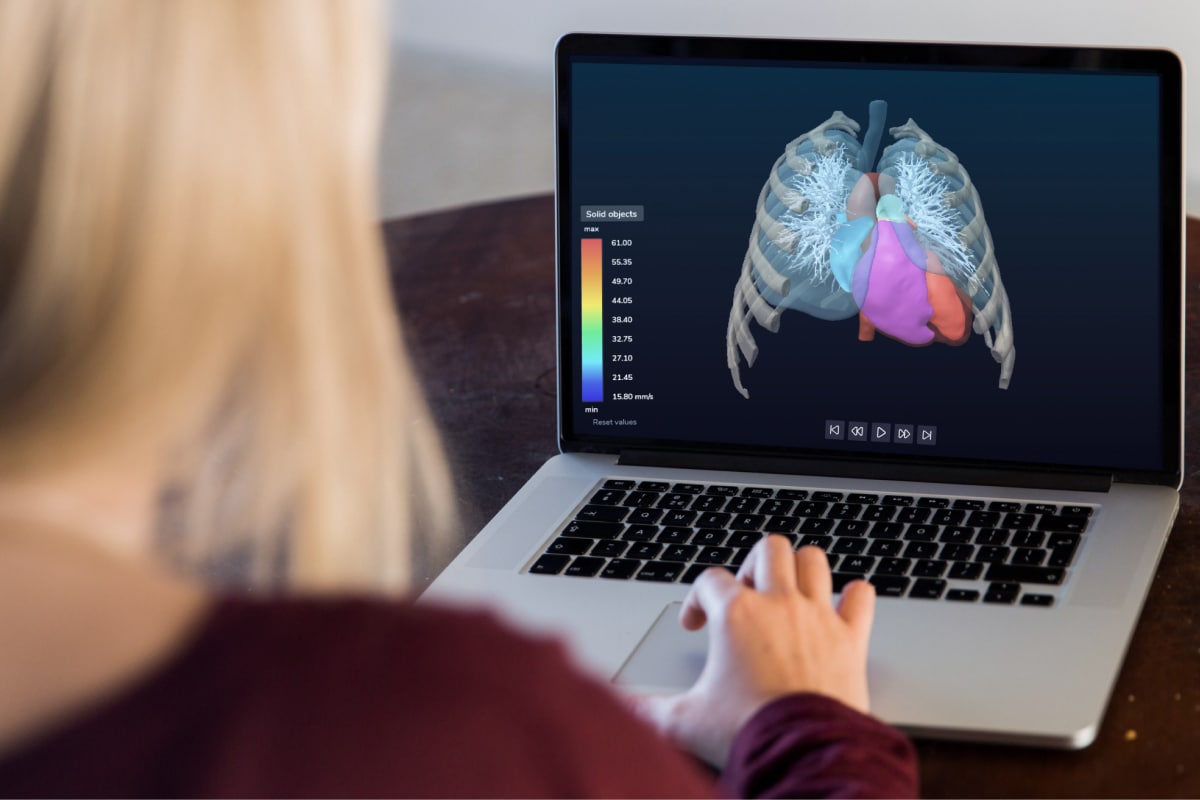 Virtonomy has developed v-Patients, an end-to-end web-based solution combining digital patient twins with AI, multi-physics simulations, immersive technology and predictive analytics. Dr. Simon Sonntag said:
"It is based on an ever-expanding database of real clinical data to reflect anatomical variability, demographic diversity and pathological conditions.

It provides a fast, easy and affordable solution to obtain digital evidence and additional insights that conventional methods like animal, lab and human testing cannot offer, thereby also significantly reducing the risk of failure.

I am convinced that computational simulations and AI are going to disrupt a lot of the life-science industries."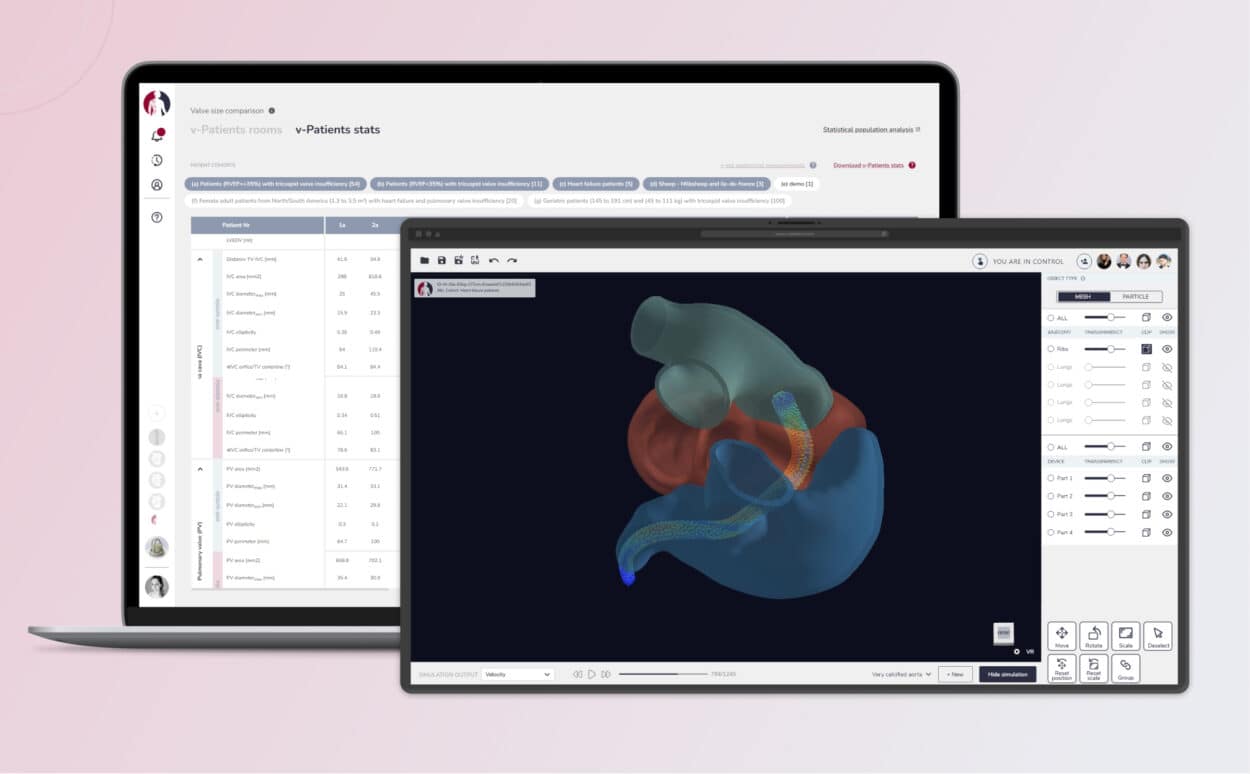 2/ Digital Twins
Experts in medical technology are also becoming increasingly excited about the potential of digital twins. Prateek Singh, Founder and CEO of Finnadvance, explained his company has created the AKITA, an organ-on-chip platform which mimics the functions of a human organ and allows for more precise and expedient drug discovery. He said:
"With AI and digital twins, predictive models of human diseases are being built and are helping to foresee adverse effects before the disease onsets.

At Finnadvance, we are modeling human organs in synthetic mimics, or organ twins, to study organ specific drug effects in the preclinical stages, building a path towards animal-free and truly humanized drug discovery."
Challenges for the future, he suggested, might be around issues of accuracy.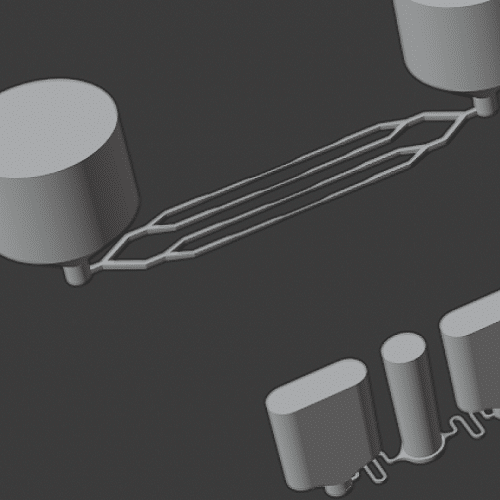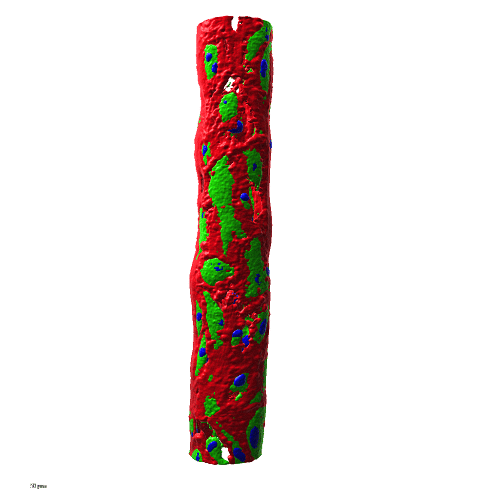 3/ Virtual Reality
German company ICAROS combines fitness, VR and mobile games to create exciting and effective exercise experiences. Michael Schmidt, CEO and Co-Founder, explained:
"Motivation is key when a person who is suffering from the aftermath of a severe stroke has chronic back pain, or when a person who fights the progress of Parkinson has to work physically and mentally on a daily basis.

We developed a combination of VR and a mechanical system—the ICAROS Health—which the patient uses to fly, dive or play in a specially designed 3D environment.

All motion data, from movement symmetry to precision and angles, is captured in statistics and allows the patient and the medical pro to monitor progress and repeat, improve and challenge."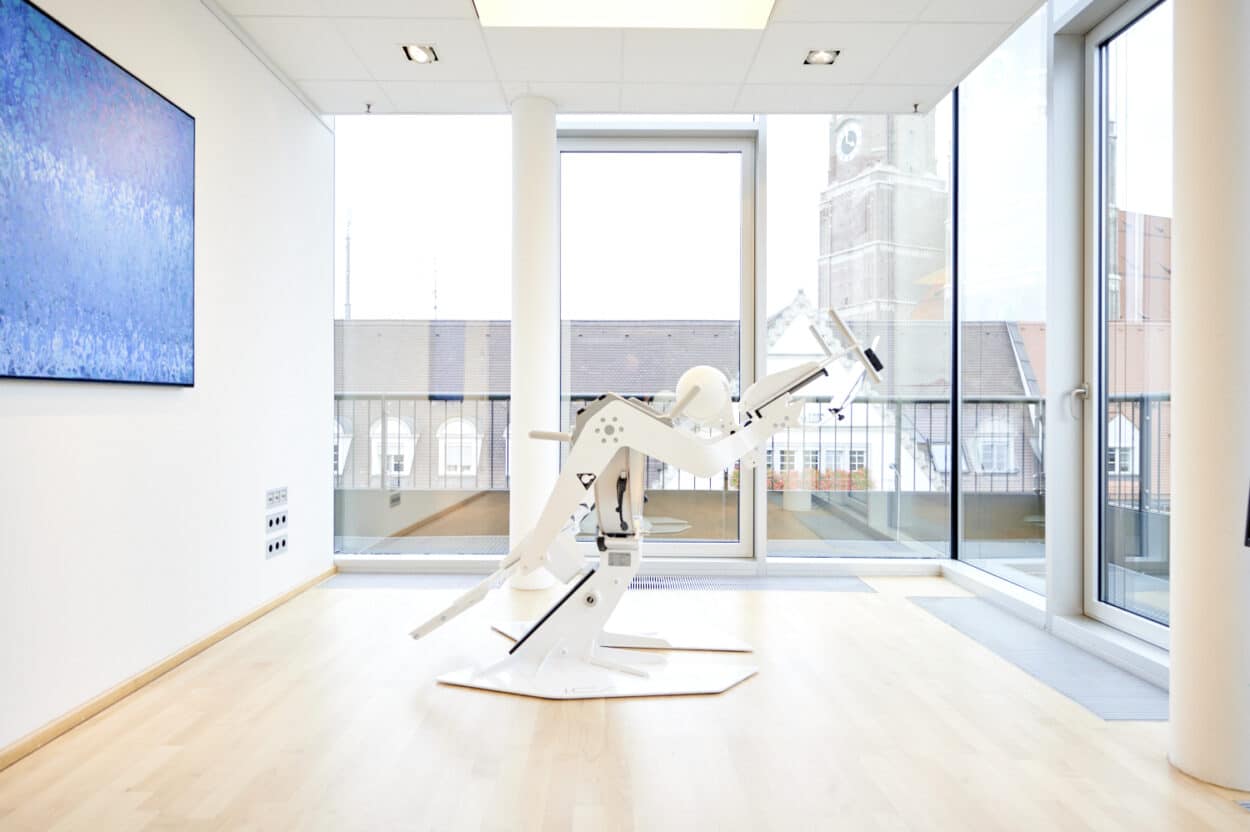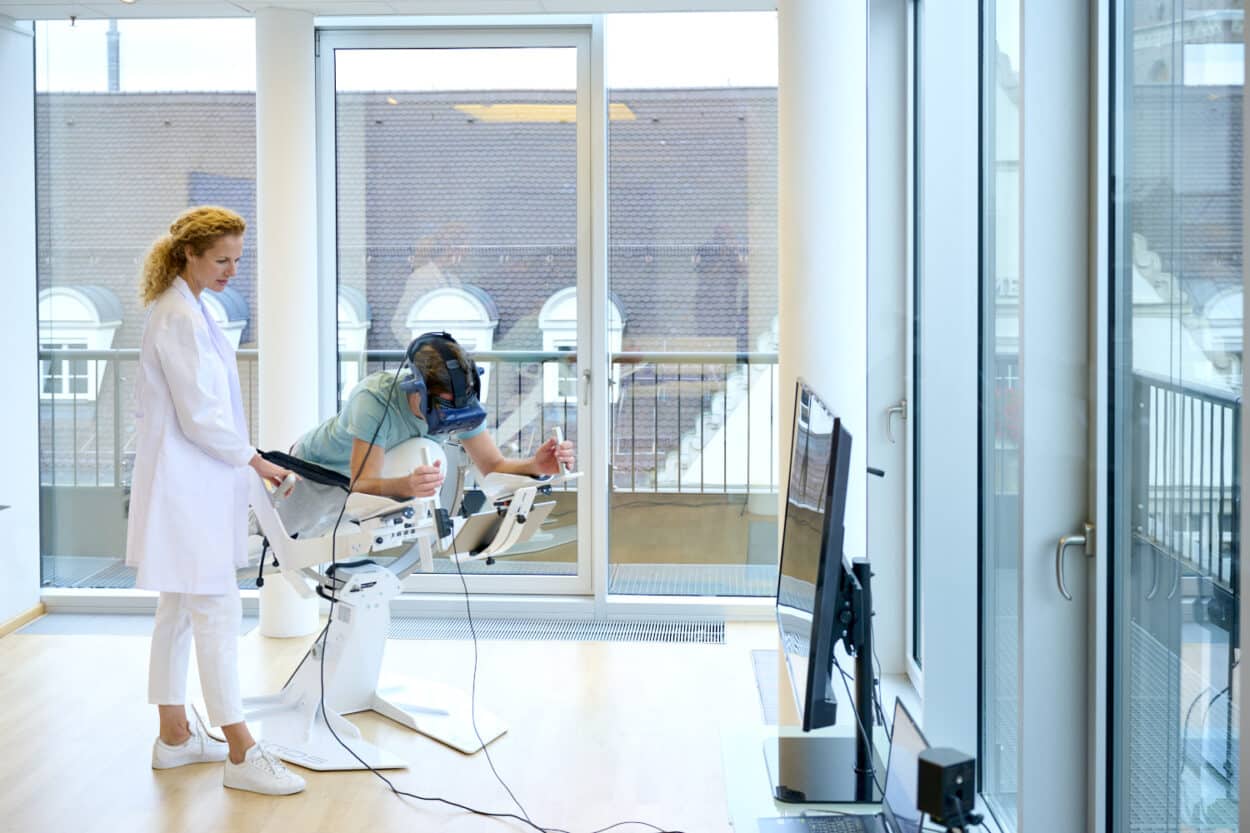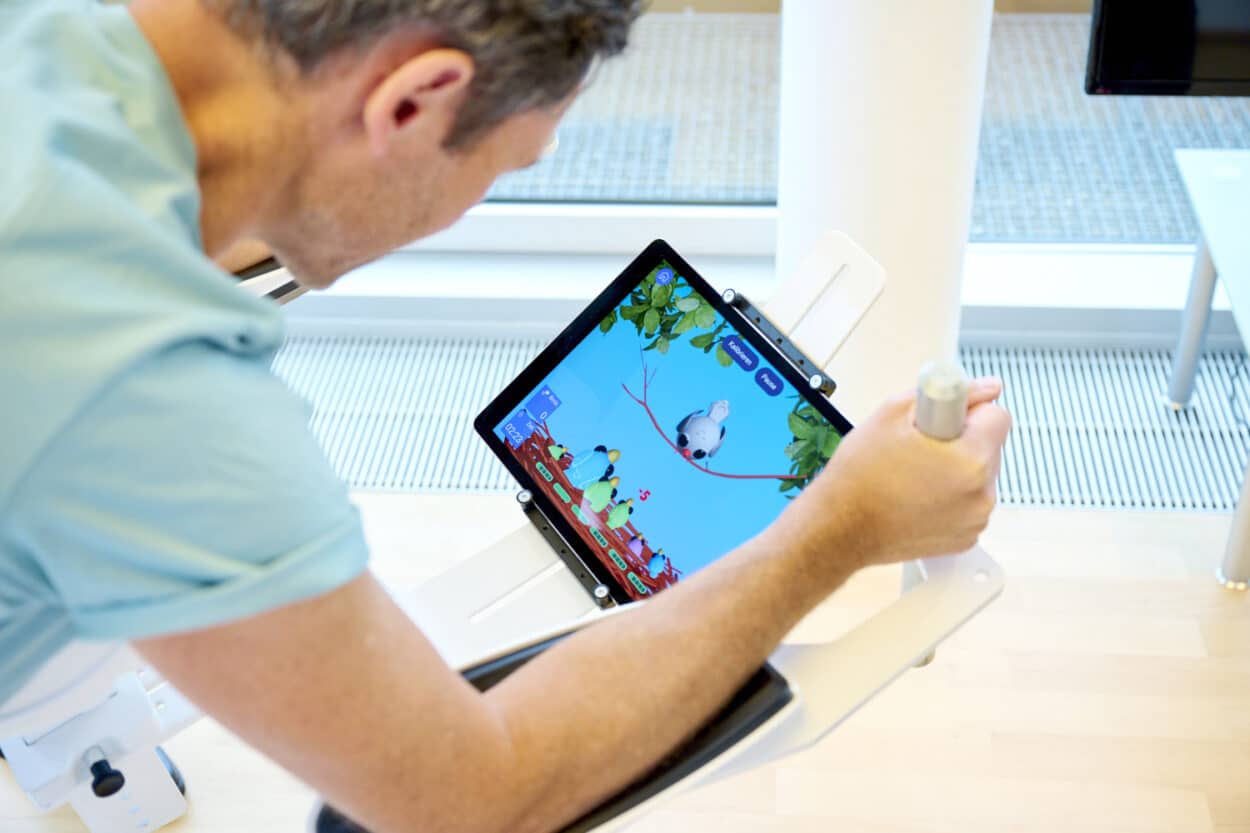 He sees VR and AR as intrinsic to the healthcare metaverse of the future. Benefits include faster results, better monitoring, transparency for the patient, treatment at home and suitability for use within telemedicine. But what of the possible challenges ahead? He replied:
"Bureaucracy, certification and conformity of standards."
4/ 5G Connectivity
Immersive solutions come together within the health metaverse because of 5G connectivity, said Carsten Brockmann, Market Director, Medical Internet of Things, Thales Group. With a focus on cellular 5G connectivity, the company's Cinterion technologies enable medical device innovators to create immersive solutions that virtually connect to remote points of care. He explained:
"The health metaverse, even often not yet called like this, is already evolving through established 5G use cases such as, but not limited to, better connected ambulances, medical drone operation, first responder services and remote expert collaboration in surgery and training.

Better connected ambulances allow rescue physicians to access—hands-free through AR glasses—a patient's health record systems at the location of an accident.

At the same time in the hospital, doctors can preview the trauma from the scene and prepare necessary clinical steps in the emergency room before the patient's arrival.

In remote surgery or clinical training situations, 5G-connected AR lenses with low latency communication allow robotic operations and expert collaboration."
READ ALSO > 5G-Connected Ambulances Revolutionize Emergency Care
He added:
"Typical challenges at this point in time are progressive approvals by national authorities, user resistance to change established routines, easy but secure interfaces between the 5G-enabled devices and the various cloud systems—and, finally, better 5G network coverage."
5/ Augmented Reality
Platforms offering mixed reality technologies, including AR, the integration of digital information with the environment of the user in real time, with being at the heart of any health metaverse of the future.
Proximie is a software platform that allows physicians and medical device experts to scrub-in, record and interact virtually from any operating room (OR).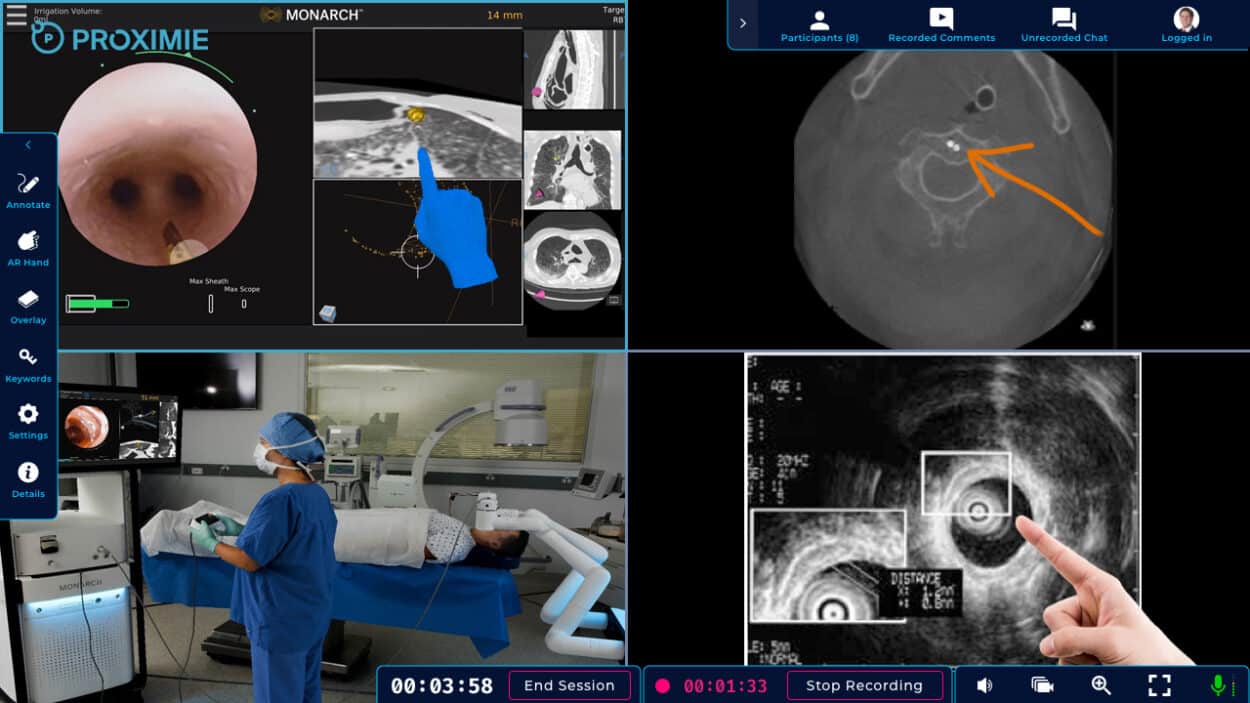 Dr. Nadine Hachach-Haram is a Consultant Plastic Surgeon and Director of Clinical Innovation and Strategic Partnerships at Guy's and St Thomas' NHS Foundation Trust. She is also the CEO and Founder of Proximie. She said:
"Proximie provides an immersive 360° view of any clinical setting in the world. Using four low latency HD native video views, AR annotation and real-time video and audio communication, you can virtually scrub-in to any OR to share your skills or learn from others—before, during and after surgery.

The paradigm of surgery and healthcare is changing. We're creating a centralized operating system designed to scale expertise and insight beyond the four walls of an operating room, pre-operatively, intra-operatively and post-operatively."
And what does she see as potential challenges within the future field of immersive healthcare?
"I think we need to ensure that any of these new digital health technologies have a clearly defined role and purpose in relation to the patient.

We have moved past the novelty phase of a lot of these technologies, so now is the time for any existing or new entrants to the market to show genuine, real-world usefulness.

Not a gimmick or fad, but tangible evidence that the technology can help us create more efficient and scalable models of healthcare delivery."