Healthcare staff will be able to assess chronic wounds remotely with new digital technology that turns a mobile phone camera into a clinical-grade medical scanner. The technology, developed by the health tech firm Healthy.io, allows patients to be assessed in their own homes, reducing the risk of exposure to Covid-19.
Diagnosis of chronic wounds has not been updated for decades and involves using a paper ruler to capture and document the sore, before making a decision based on size, color and smell to gauge whether skin tissue is healing. This can be inaccurate, cumbersome and painful, often leading to incorrect diagnoses and delays in treatment.
Now, with this new digital system, nurses and care home staff can scan the wound using a standard smartphone camera and a secure interface where different members of a care team can access an objective record of wound progress and healing. The technology also flags stagnant wounds, alerting the care team and enabling earlier intervention. It is especially suited for intensive care units, where critically ill patients are prone to bedsores. Chronic wounds include bedsores, pressure wounds and ulcers that have not healed after three months. It is estimated that 1-2% of the population in developed countries will experience a chronic wound during their lifetime.
Using AI Technology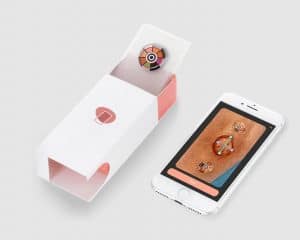 This new device enables a wound to be scanned using a smartphone camera and the video is captured in the app which uses artificial intelligence (AI) technology to create a 3D reconstruction, providing a breakdown of the state of the tissue and the exact size of the wound. This information, along with a visual record of the wound over time, can be found on a secure interface, ensuring that the patient receives the most appropriate treatment. The developers say it will reduce healing time and save money.
The technology is being rolled out at hospitals, GP surgeries and care homes across Britain to allow patients to be assessed in their own homes to reduce the risk of exposure to Covid-19. The NHS spends £8.3 billion ($11.4 billion) a year treating chronic wounds, which is more than it spends on cancer care and obesity, according to new research. Developers of the new technology say it will slash costs and speed up treatment times for sufferers. The number of patients being treated by the NHS for pressure ulcers rose by 32 percent between 2013 and 2018, while over the same period the number of patients with diabetic foot ulcers increased by 93 percent. Due to an aging population and a spike in the number of people living with diabetes as well as a surge in obesity levels—conditions that impair healing—it is estimated that nearly 60% of all wounds will become chronic.
Research carried out by the company found that the technology cut time for documentation by 55 percent in first-time nurses' visits, followed by a reduction of 85 percent of time for subsequent visits.
Giving Access to Expertise
Katherine Ward, Chief Commercial Officer and UK Managing Director of Healthy.io, said:
"This is a hugely under-recognized problem but most people will know someone who has suffered from a chronic wound. The current system, which often relies on a paper ruler to measure wounds, is old-fashioned and unwieldy for clinicians. Our technology flags stagnating wounds and saves time for nurses helping them make more accurate treatment decisions and clinical decisions in real time and it then enables better communication across the healthcare system to support people."
She added:
"It enables interaction across primary and secondary care and gives access to expertise wherever a clinician is seeing a patient, for example, a care worker in a nursing home can take advice remotely from a district nurse or a community nurse can interact with a tissue viability nurse without the patient needing to come into a clinic. You have got this ability to communicate across different levels of experience and specialism to actually get the best outcome for the patient."