Platelet Rich Plasma, known as PRP, is a natural and non-surgical treatment that uses the healing power of an individual's own blood to regenerate the skin and encourage new collagen production. The moment A-listers posted images of the bloody aftermath of their vampire facials, demand for the gory skin rejuvenation treatment surged. 
The PRP injection treatment is offered at high street salons and clinics and promises to boost skin's radiance and luminosity, improve texture and reduce the visible signs of aging. The procedure involves extracting two to four tablespoons of blood from the patient, usually from the arm. This blood is then placed in a centrifuge which separates the blood into layers. One of these layers contains a high concentration of platelets. The dermatologist then injects the blood that contains this high concentration of platelets into the face using a syringe or micro-needling.
The entire procedure lasts from 45 minutes to one hour, and it takes from a few days up to a week for the redness, and sometimes bruising of the skin, to subside. The full effects appear within a few weeks or months, and they can last up to 18 months. To give their patients more immediate results, some dermatologists inject a filler along with the PRP.
The procedure is recommended for people with premature wrinkles, high levels of sun damage, or anyone who desires a fresher, more even-toned complexion. However, anyone with a history of blood diseases, including clotting or bleeding disorders, should avoid PRP treatments.
In the UK, this treatment costs on average between $250 and $900 for each session and in the US the cost of each session can range from $250 to $1,500. For best results, it is recommended that people have at least three sessions, no less than four to six weeks apart with additional top up sessions at 12 to 24 months.
Also Effective for Wound Healing and Hair Loss
PRP facials help brighten the face, making it look more plump, hydrated and healthy, as well as free from fine lines and wrinkles. Fans of the procedure say that it combines the best of both worlds, being something of a comprehensive facial and an instant facelift in one.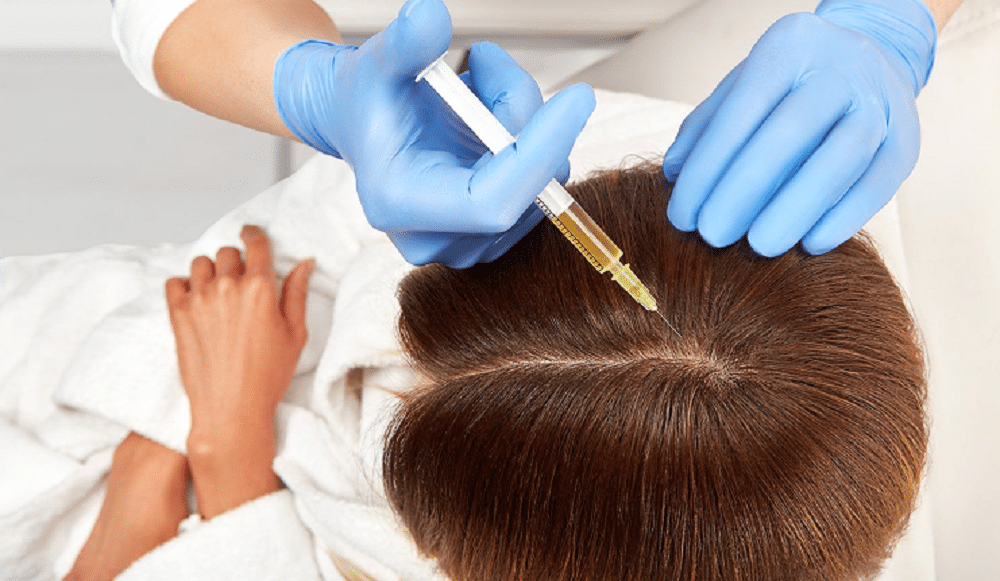 In addition to facial rejuvenation, orthopedic surgeons use PRP to help athletes recover more quickly after an injury since it is effective for wound healing. It is also being tested as a possible treatment for hair loss. Dr. Aamer Khan, a leading cosmetic surgeon who treats patients at London's Harley Street Skin Clinic, said:
"PRP facials are a great alternative to dermal filler. They achieve similar results—firmer, plumper skin with less visible lines—but use only all-natural resources."
A new "express" PRP procedure is also now being offered by some clinics. The 30-minute treatment uses a cannula to distribute the PRP under the skin, which means that the patient only experiences four tiny pin-prick punctures and the skin appears less traumatized than in traditional PRP treatments.
It is also common for clinics to combine a PRP treatment with other skin rejuvenation methods, such as micro-needling, micro-dermabrasion, or resurfacing laser. The combination of treatments helps to further stimulate collagen production, reduce fine lines and accelerate wound healing.