Potent shampoos, hats with lasers, hormone supplements and follicle transplants are just some of the lengths people will go to to combat thinning hair. But perhaps the cure is hiding under our waistbands. Kerastem Advanced Hair Therapy uses an individual's stem cells from stores of excess fat to help regenerate hair growth and prevent further hair loss.
After a groundbreaking clinical trial that found hair increased by a third after treatment, the procedure is now in demand across the world for people in the early stages of hair loss.
Dr. Olivier Amar, one of Europe's leading aesthetic consultants who carried out the procedure at clinics in London, said:
"Fat cells are essential 'food' for growing hair follicles. Restoring a fat and stem cell rich environment to the scalp creates a safe, powerful treatment for triggering growth and restoring lost hair."
During the two-hour stem cell procedure 200ml of fat is taken from the abdomen using a fine cannula—a thin, hollow needle. The fat is cleaned and filtered to remove any blood or other particles. This is then combined in a test tube with an enzyme that breaks down the tissue and placed into a centrifuge and spun for 90 minutes.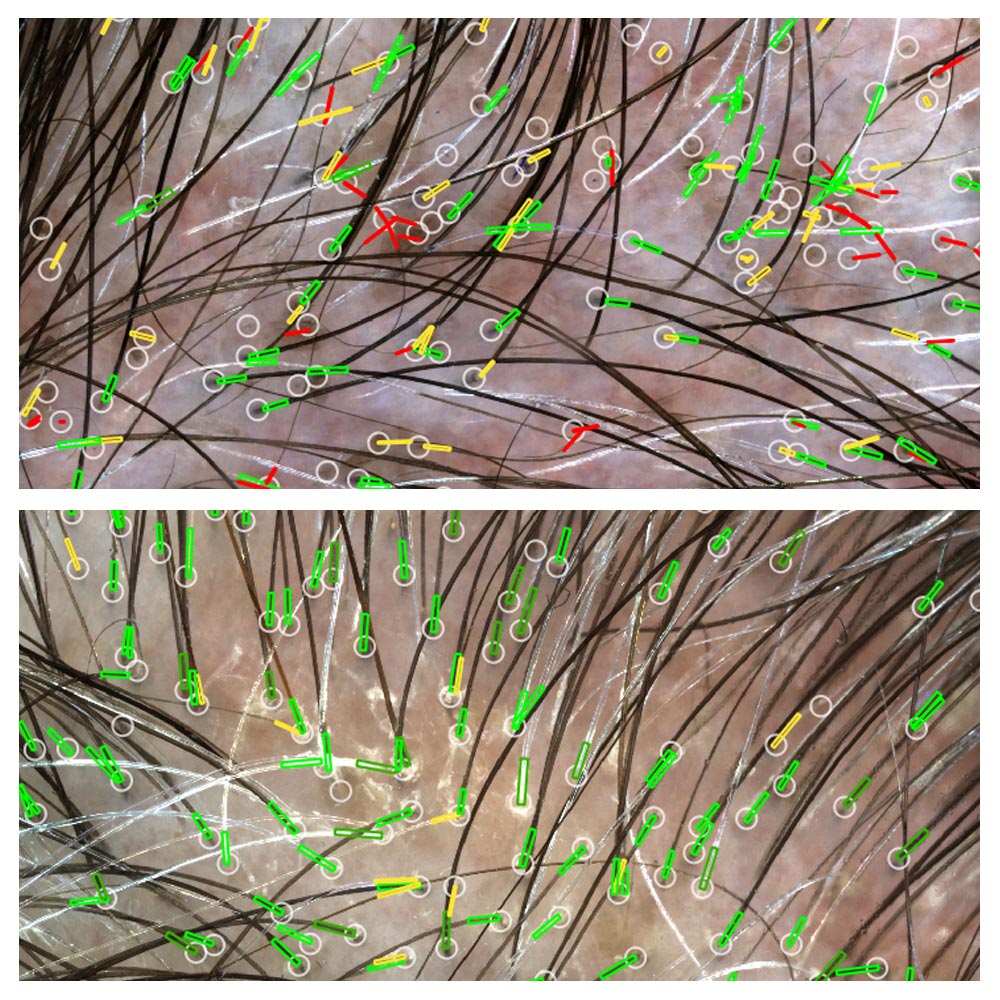 This separates the solid components, the oil and a clear, stem cell-rich fluid. Just five milliliters of this fluid can contain around 60 million stem cells. The fluid, along with a small amount of fat, is then injected into the scalp.
Around 100 tiny injections, evenly spaced a square centimeter apart, are needed to cover an entire scalp. The entire process is carried out under local anesthetic to the abdomen and scalp, so there is no discomfort.
Kerastem Technologies is privately owned by Bimini Technologies, a company known for its Cytori Therapeutics hair loss products and being a leading fat-graft technology provider.
In 2017, researchers from Spain, the US and the UK tested the treatment on nine patients. Six months later, hair volume had increased by an average of a third, with one patient seeing almost double the amount of hairs on his head.
In February 2020, US doctors performed further tests on 71 patients, some with very early signs of hair loss. The study produced similarly impressive results, and most remarkably, a year after the procedure, new hair continued to grow.
A Phase 3 Trial Is Now Underway
Hair loss, in men and women, is usually down to a combination of genetic predisposition and a hormone called dihydrotestosterone (DHT), which when raised can cause the skin follicle that grows hair to shrink. This results in weaker and thinner strands of hair growing and eventually leads to the follicle becoming so tiny that no hair can be produced at all, which is known medically as androgenic alopecia.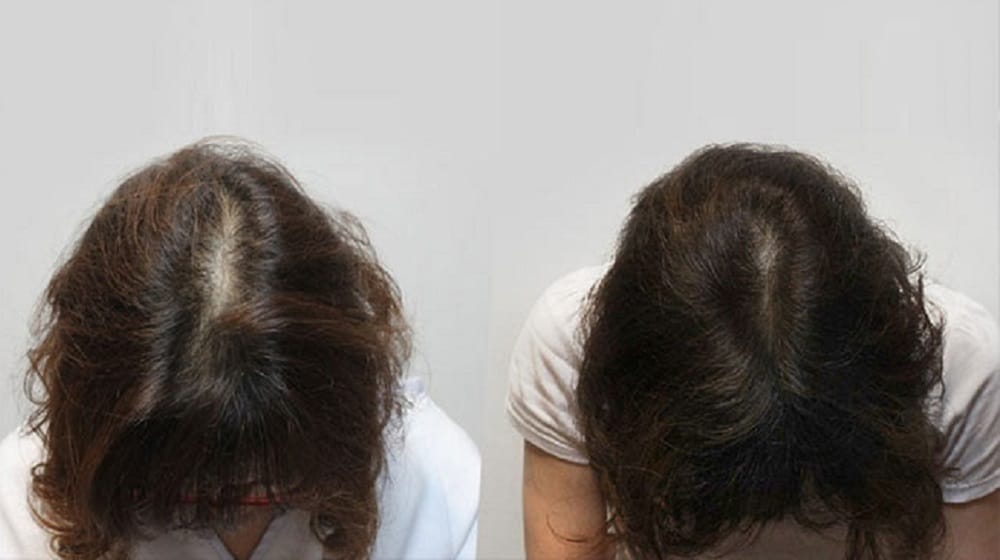 Increased DHT occurs naturally as part of the aging process but for some people, it can happen at any stage of life, for reasons that are not fully understood. Medical conditions, medications such as cholesterol-lowering and anti-clotting drugs, steroids and antidepressants, can also trigger hair loss and as many as 90 percent of mothers lose hair after childbirth.
Drugs, such as minoxidil and finasteride can help slow hair loss by blocking the activity of DHT in the scalp but they must be taken continuously or shedding begins again.
Grateful Patients
Rozina Ali, an experienced fat transfer practitioner, is one of the very few plastic surgeons performing Kerastem Hair Therapy in London. She said:
"It is such a joy to be able to help those with 'thinning hair'—such clients are usually depressed and hopeless, having had minimal understanding or empathy for their plight. Post-treatment they are some of my most joyful, grateful and happy clients."