As companies continue expanding the online market by creating their own marketplaces, the year 2020 might be the cut-off for those interested in entering the competition. That's what Vincent Gerard, CEO of the French company VirtualExpo Group which powers MedicalExpo, thinks. Today, the company is officially launching its new online marketplaces. (This interview was conducted by Celia Sampol, Editor-in-Chief of MedicalExpo e-Magazine, Erin Tallman, Editor-in-Chief of ArchiExpo e-Magazine and Camille Rustici, Editor-in-Chief of DirectIndustry e-Magazine—all three publications are powered by VirtualExpo Group.)
Marseille (FRANCE), July 9, 2020—VirtualExpo Group officially launches its group of B2B marketplaces after having successfully completed a test phase which began last April. The company has six online exhibition sites (ArchiExpo, DirectIndustry, MedicalExpo, NauticExpo, AgriExpo and AeroExpo) that attract millions of online buyers, manufacturers and distributors; one of which includes our publisher MedicalExpo. If so far it was possible to source thousands of products, it is now possible to buy them online. In our interview with CEO Vincent Gerard, we discuss why the group decided to enter the marketplace, what differentiates the company from its competitors and what we can expect in the future.
MedicalExpo e-Magazine: Where did the idea to develop a marketplace come from?
Vincent Gerard: Transitioning into a marketplace was a natural evolution of our online exhibition sites. Early discussions about making the switch date back to 2015 or 2016. Through surveys, we learned that our current visitors wanted to have the prices listed and the option to buy products online. We decided to become a marketplace to satisfy the needs of our visitors, and our main objective remains the same: to ensure our visitors are satisfied with our websites so they continue coming to us when they search for products. We could have continued a few more years without having created a marketplace but now is the time when companies are building models for B2B and we want to position ourselves as a leader.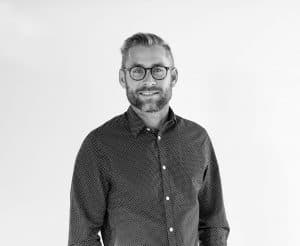 MedicalExpo e-Magazine: The VirtualExpo marketplace is a quote-validation model. Can you detail the process?
Vincent Gerard: After sourcing a product on one of our websites, a buyer can request a personalized quote. The supplier receives the request through our interface where he can chat with the buyer, share files and submit the personalized quote. The buyer can challenge the quote, and if the two parties agree, the buyer can validate it online either by electronic signature or by paying via credit card or bank transfer. The option for online payment is not yet available, but it will be in the future.
MedicalExpo e-Magazine: How is the marketplace a revolution for the group?
Vincent Gerard: Before the marketplace, our job was like a physical tradeshow organizer: to connect buyers and suppliers. We had very little visibility on the rest of this connection. With the marketplace, we are now a player in the transactions. We become a trusted third party, so it's a real revolution for us. Our new responsibilities include: following the discussions between buyer and seller, facilitating conversations if necessary, assessing the quality of suppliers, and therefore, directing buyers to the best suppliers. We have also developed a multi-lingual service to support buyers and suppliers at all stages of the transaction.
MedicalExpo e-Magazine: How can you compare a B2B marketplace from a B2C marketplace?
Vincent Gerard: The large B2C platforms such as Amazon really took off, showing a powerful capacity of growth, but B2B has always been behind—since the prices are often much higher. Today, no company has really developed a well-functioning concept for B2B because it's not at all the same thing in terms of product typology. With our extensive experience in B2B, we have created a model that will satisfy our audience.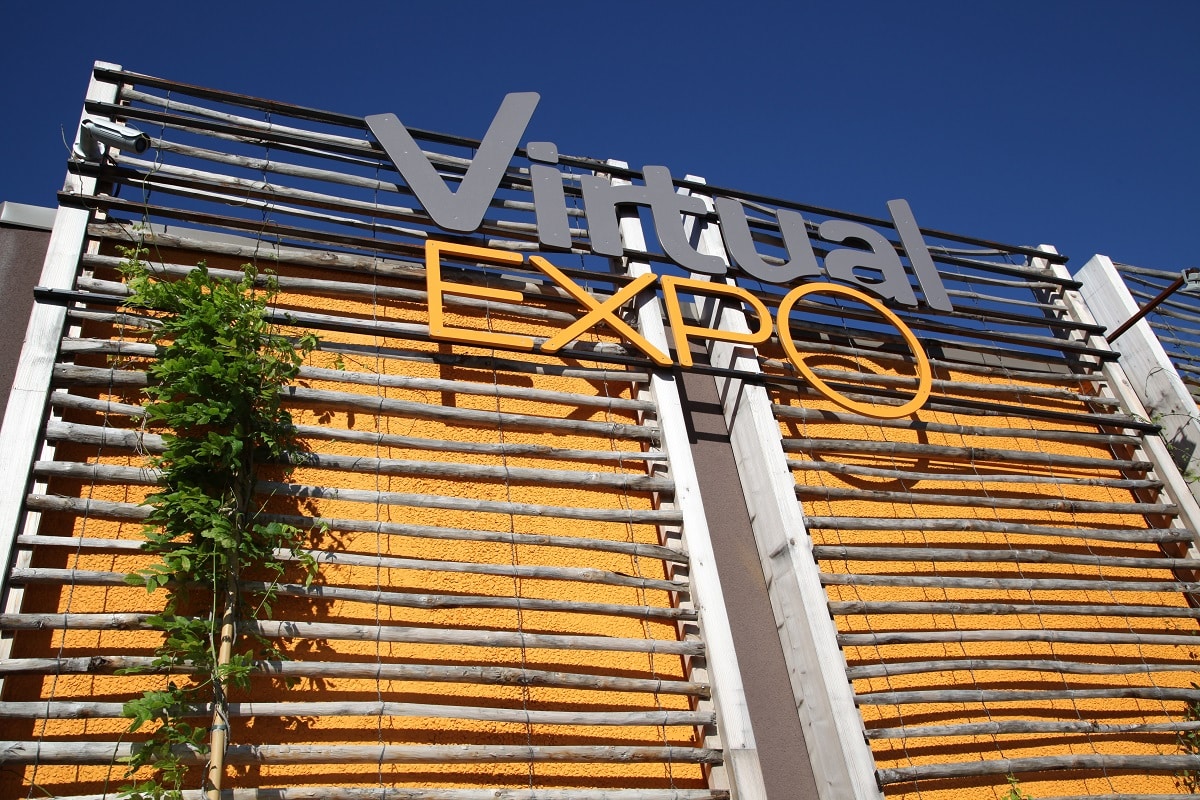 MedicalExpo e-Magazine: What is your biggest challenge?
Vincent Gerard: The biggest challenge is meeting the needs of professional buyers who are very different from B2C buyers. 80% of our online products intended for professionals are not standard or off-the-shelf products capable of being delivered within 24 hours. They often have many options, accessories and long sales cycles. It is therefore difficult to follow the transactions from the first exchange until the final validation of the quote. That's what we have managed to do. Another challenge will be to work on the remaining 20% of the products that are off-the-shelf products that can potentially be purchased online. And we also have to increase the number of manufacturers that display the prices of their products.

Today, we offer different information on the majority of the products (catalogues, videos, technical data sheets, buying guides, specifics). The strong content that is generally missing in B2B is prices. Some sectors are already used to selling online. Furniture, for example, can be found on ArchiExpo; marine electronics and fittings on NauticExpo. For them, the transition from the online exhibition to the marketplace is natural. For other B2B sectors, this is often their first step into e-commerce. Our role is to train them to become e-merchants. We won't force our clients to put a price on their products, but as we grow, we will show them how online purchasing increases when the price is listed.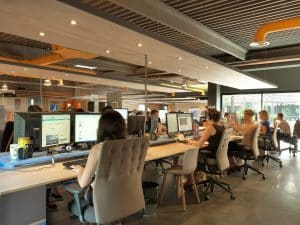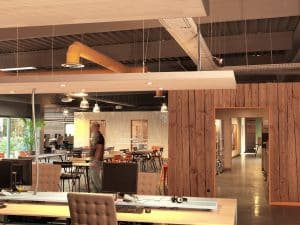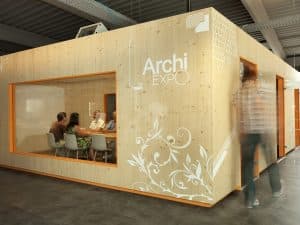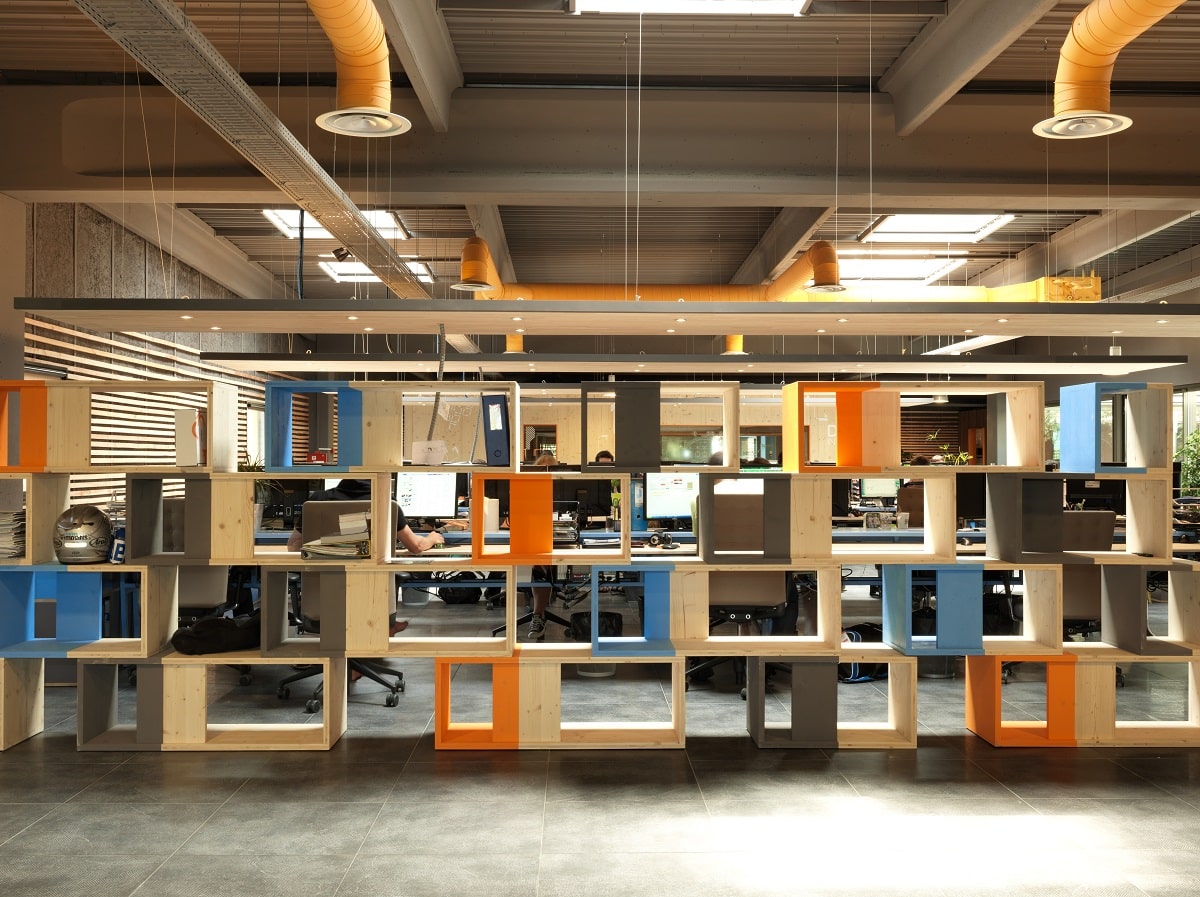 MedicalExpo e-Magazine: According to experts, the B2B marketplaces represent a market valued at $12 trillion in GMV. What puts VirtualExpo ahead of its competitors?
Vincent Gerard: Our background of 20 years in B2B gives us a head start. With all six of our websites combined, we have more than 100 million professional visitors per year. This makes more than 1 million requests for quotes or documentation possible. We already have a considerable audience of potential buyers. It's the same situation in terms of products and content. We are already a database of world references for professional products with more than 1.2 million products visible worldwide. We already work with more than 35,000 manufacturers and 1 million distributors worldwide. The volume of business that transits on our platforms is 500 million euros per year. Currently, 12% turns into sales. We are only at the beginning, and we hope to multiply these figures by 5 in the next 3 years.
MedicalExpo e-Magazine: Alibaba has really established itself quite clearly as a B2B marketplace. How do you position yourself in relation to Alibaba?
Vincent Gerard: Alibaba's model is basically the same as ours. They do online networking and online transactions. However, Alibaba connects small and medium-sized Chinese companies and helps them to export worldwide. We have a broader mission. We help companies that make B2B products sell worldwide. It's multidirectional and not only from China to the rest of the world. So it's really an asset. We have the ambition to reflect the global market and to position ourselves as one of the leading international marketplaces. And we already have this multilingual power that few competitors have.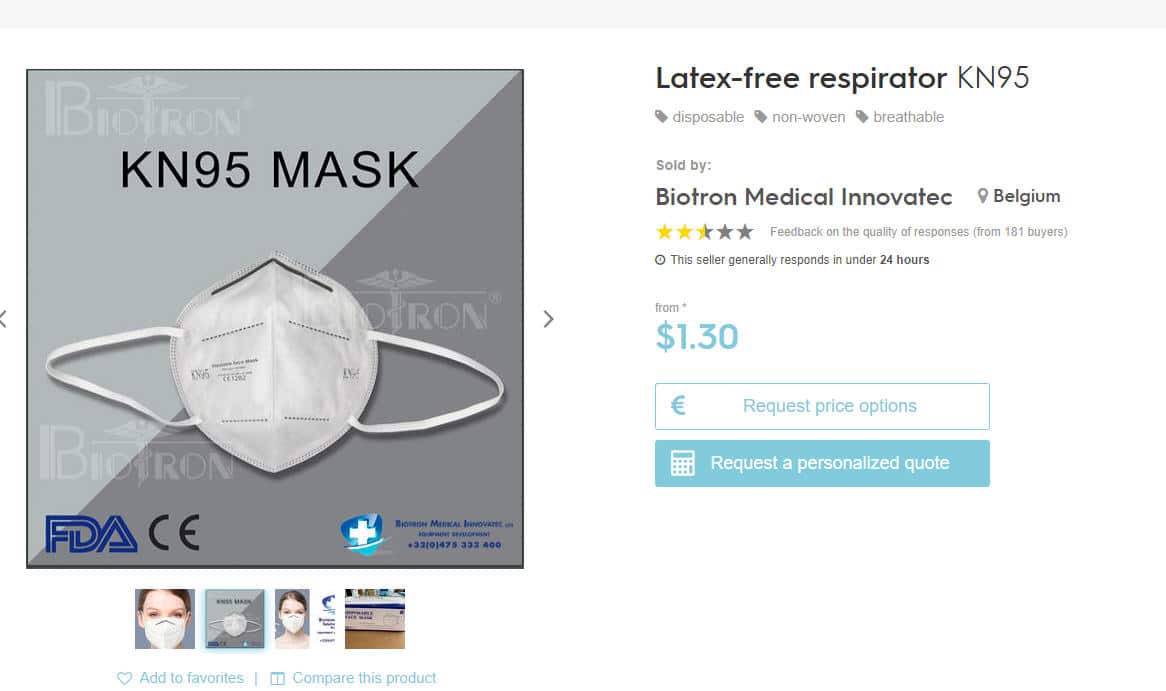 MedicalExpo e-Magazine: What about Amazon?
Vincent Gerard: Amazon's products are like our 20% off-the-shelf products. Their products are standardized and very much oriented towards office automation, globally. Of course, they are an incredible power in the realm of B2B.
MedicalExpo e-Magazine: Should the company fear them?
Vincent Gerard: I don't think we'll be competing with them much in the future. Only 5% of the products we exhibit on our sites are similar to those of Amazon. They prioritize product availability and fast delivery, which are their strengths today. We prioritize the quality of our suppliers. I think that we are in two slightly different businesses, and for the products for which we are in competition, each of us will have to play to our own strengths.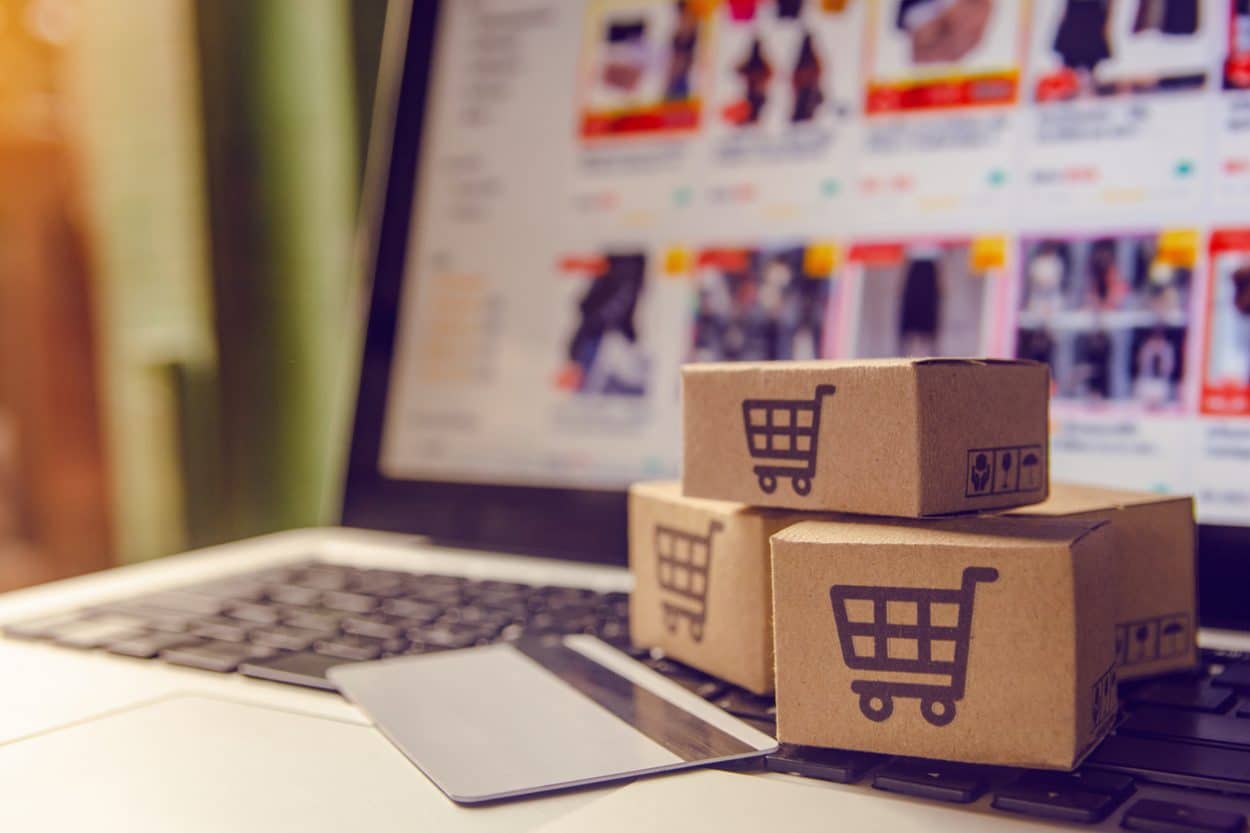 MedicalExpo e-Magazine: Do you envisage a delivery capacity one day?
Vincent Gerard: No, because the typology of our products is too vast. We, for example, have quotations of 3 million euros on machines that are 50m long. So this notion of delivery, if we do it one day, will be limited to certain products. We rely on our 40,000 manufacturers and nearly one million online distributors on our websites. It's a solid base. What we can put in place in the future to get even closer to B2C habits, will be a delivery tracking tool which connects with existing parcel tracking apps.
MedicalExpo e-Magazine: B2B buyers have increasing expectations, both in terms of choice, customer experience and added services. What will be the range of services offered on your marketplace?
Vincent Gerard: Often, the priority of a professional buyer is not the price of a product but the quality of the supplier. Therefore, our marketplace model assigns a satisfaction score based on the opinion of previous buyers who rate the quality of the transaction with the supplier. We also indicate how long it takes on average for a supplier to respond to requests. These are very important elements in B2B, and they accompany the buyer in his purchasing process. We also added a product comparison tool to help buyers choose the product that best suits their needs. In addition, we try to have a majority of products with prices or price lists. Lastly, buyers will soon be able to pay small amounts (up to €2500) online using a credit card or for larger amounts using a wire transfer, and this for a large range of currencies.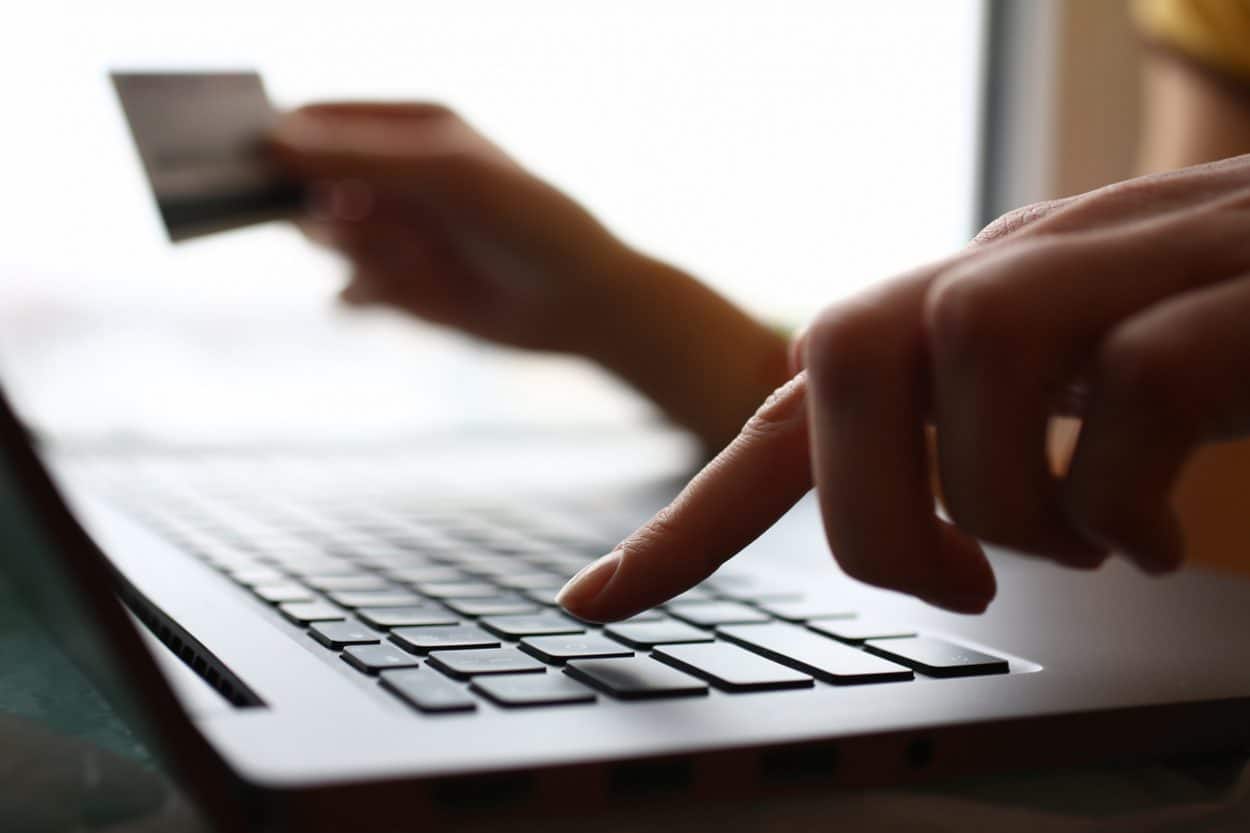 MedicalExpo e-Magazine: How do you plan to attract new buyers?
Vincent Gerard: We already have a high proportion of new visitors every day. Every day on DirectIndustry, we have 1500 first-time visitors who make a request. One of the first objectives of the marketplace will not necessarily be to increase this figure but to encourage people to come back to our sites, not only for product sourcing but for the quality of our service and because we are a trusted third party. Then, the evolution of our traffic will come from buyer satisfaction. If search engines detect that visitor activity is virtuous on our sites and business is being done, there will be a natural increase in our search engine ranking and e-reputation.
MedicalExpo e-Magazine: The Covid-19 pandemic has accelerated the dematerialization of purchases. To what extent can this be an opportunity for your marketplace?
Vincent Gerard: It's hard to talk about opportunity in a situation like this. But it is true that since the pandemic, and especially since the cancellation of the physical shows, we have seen a significant increase in our sales and a very sharp rise in our audiences. The crisis has revealed the need for industry to go digital. We have noticed that manufacturers, suppliers and distributors are much more attentive to digitization. Some are already in the process of going digital, whereas before the crisis, some were a bit cautious. So this obviously facilitates our model. Global exchanges have stopped, but they have continued on the web, and this has had a very strong impact on our traffic. MedicalExpo's traffic, for example, has more than doubled since the crisis. This reinforces our belief that digital B2B transactions will explode in the years to come.
MedicalExpo e-Magazine: What are the next steps, once the marketplace is launched? Can you tell us a little more about the 20% of your products on which you plan to develop online payment?
Vincent Gerard: Our priority, in order to develop the marketplace, is to maintain a strong worldwide network of partners and distributors who guarantee a certain quality of service for the buyers. In parallel, we will be working on a direct online sales model for standard products, the 20% of our products that are off-the-shelf products, like B2C platforms already do. This is rare in B2B, so we have a card to play. The idea is to offer the possibility to create your own e-shop in which you can sell some of your standard products at a fixed price, on which you have stock and you know how to deliver. Once they are online, with the payment tools, it will be easy to get commission. We're preparing a pilot on that, and it should come into being in 2021.
For more information, visit VirtualExpo, visit MedicalExpo.