As a global player in solutions for cardiovascular diseases, Lepu Medical Technology (Beijing) Co., Ltd's mission has always been to empower healthcare through innovation and technology. For more than 20 years now, the Chinese company has been driven to serve cardiovascular patients "wholeheartedly," according to Board Director Pu Fei, Head of the International Business Unit and In Vitro Diagnostic (IVD) Products.
Pu Fei explained:
"Through artificial intelligence (AI) monitoring devices and pharmaceutical products to lower blood sugar, blood lipids and blood pressure, Lepu enables disease prevention and healthcare management, saves high-risk groups from surgery and promotes patients' recovery.

By providing advanced medical devices for cardiovascular interventions, structural heart diseases, cardiac rhythm management, anesthesia, critical care, IVD and general surgery, the company enables disease treatment and allows patients to enjoy innovative, leading-edge technology.

Helped by the internet, Lepu achieves the interconnection of patients, families, communities and doctors, and provides full life cycle and comprehensive healthcare services."
New Journeys in Cardiac Intervention
Founded in 1999, Lepu Medical was one of the earliest enterprises to become engaged in the research, development and manufacture of cardiac interventional products in China.
Ms. Pu said:
"Lepu Medical has now grown into a leading global medical technology company in the fields of cardiovascular interventions; structural heart diseases; cardiac rhythm management; anesthesia and critical care; in vitro diagnostics; and general surgery."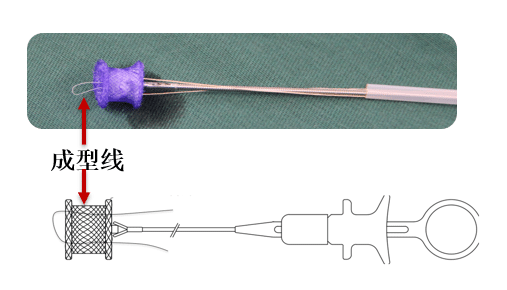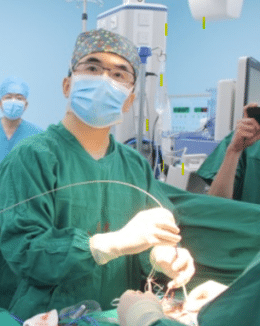 Among Lepu's innovations is the MemoSorb, a fully biodegradable occluder system for the treatment of ventricular septal defect (VSD).
"This opened a new journey of 'intervention without implantation' in the field of CHD. Then we have our Vesscide Cutting Balloon System, which has become the essential weapon for percutaneous coronary intervention (PCI) pretreatment.

This has just received China National Medical Products Administration Registration Certificate and will provide more accurate and varied surgical treatment options for patients with coronary diseases."
Surgical Products
Lepu Medical offers a wide range of surgical products. Its Procision 1000 Ultrasonic Surgical System consists of a generator, handpiece energy transducer and scalpel. With multiple  scalpels to choose from and minimal lateral thermal tissue damage, the surgical system has a wide range of applications   and ensures safe operation near important organs.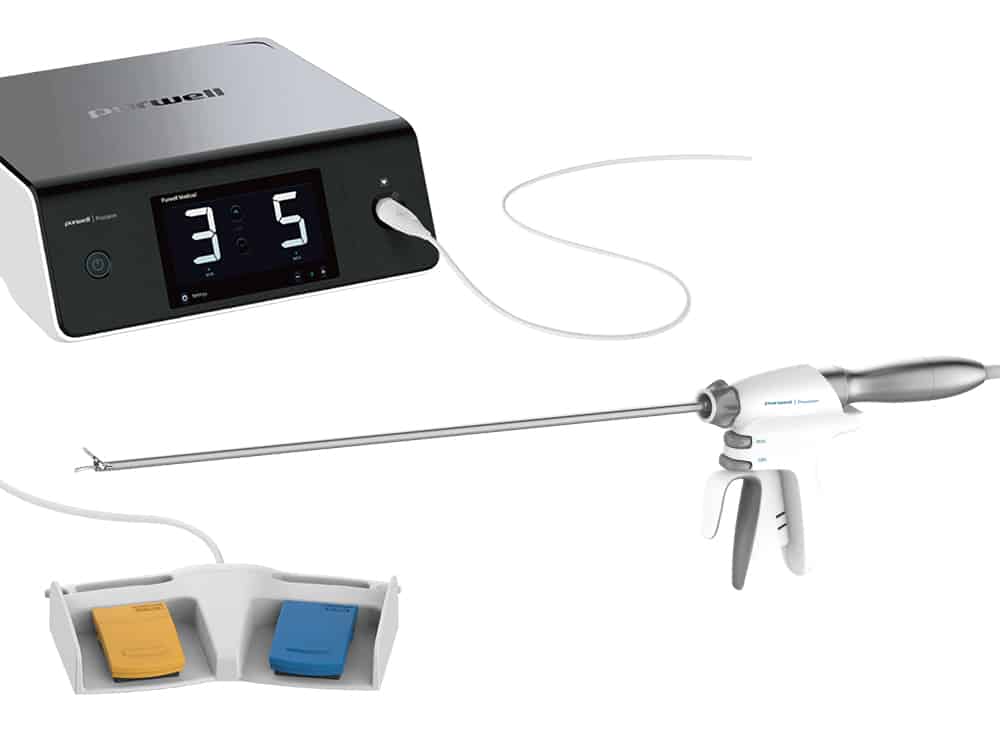 She added:
"We also have our Powered Articulating Endoscopic Linear Cutter and Reloads, with its well-designed gripping surface, stable battery energy drive, flexible articulation joint, symmetrical staples and better tapered pocket, which allows surgeons to cut and suture tissues at the same time."
Smart Medical Care
Lepu Medical has also entered the field of smart medical care, becoming one of the first Chinese medical enterprises to apply artificial intelligence in this field. Based on an AI ECG cloud platform, it offers AI-powered products such as its Neo ECG tablet and AI View patient monitor which provides high speed and accuracy and can assist in multiple types of analysis.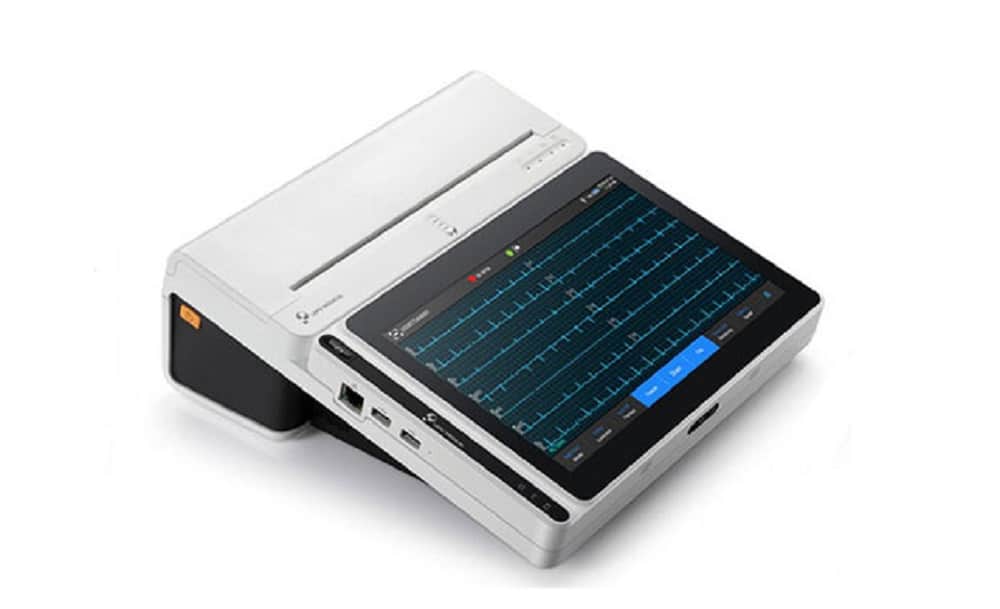 "Such products not only allow hospitals and medical centers to achieve intelligent diagnosis, they also mark Lepu's solid step towards AI-powered solutions."
Strong Growth
Lepu Medical, which has also developed IVD devices, reagents and medications for the treatment of Covid-19, has set its sights firmly on further strong growth over the coming years. Ms. Pu said:
"Our plan now is to keep accelerating the internationalization process of our research and development and marketing, while promoting brand localization in target markets.

Currently, Lepu Medical has 22 heavyweight products, with four or five new products going on sale each year. We are confident that our future cardiovascular medical device revenue will maintain over 40% growth, and we will strive to achieve sales of ¥8-10 billion by 2026."