Median Technologies has developed a revolutionary technology that combines medical imaging and artificial intelligence (AI) to diagnose many types of cancers early and contribute to the emergence of new therapies tailored to the patient. Its new medical imaging platform, iBiopsy®, integrates AI and machine learning technologies. It enables the development of software as medical devices able to detect and characterize cellular information from CT images or other imaging modalities that cannot be seen by the naked eye. We interviewed Fredrik Brag, CEO and founder of Median Technologies, to understand how he sees this solution as a real "paradigm shift" for early cancer diagnosis. Here is PART II of this interview.
MedicalExpo e-magazine: Are solutions like yours opening the path to implementing a very large-scale cancer screening test via artificial intelligence?
Fredrik Brag: Absolutely. In the United States, a large-scale lung cancer screening program has been recommended by the United States Preventive Services Task Force (USPSTF) since 2013 and reimbursed by CMS since 2015. In March 2021, the USPSTF revised its guidelines and the target population for lung cancer screening in the US was increased to 15 million eligible patients.

In September 2022, the European Union announced an initiative regarding lung cancer screening in Europe. The screening plans will not be European from an operational point of view but rather national.

Some countries, like Croatia or Greece, have already started to implement national lung cancer screening programs. It's growing and becoming more democratic and it's thanks to AI and new technologies.

They will use systems like ours because early detection will be based on a low-dose scanner (i.e. low radiation dose). So as soon as our solution is approved for marketing in Europe, we will make our software available to centers that will participate in these major screening programs.

We have initiated a relationship with the FDA in order to obtain regulatory clearance and marketing authorization for our iBiopsy® Lung Cancer Screening software as medical device in the United States in the first half of 2024. Progress with the FDA is on schedule.
MedicalExpo e-magazine: Are we moving towards a system that is much more based on prevention? Will this displease the pharmaceutical companies that develop anti-cancer treatments?
Fredrik Brag: In the United States, 200 billion dollars were invested in new cancer treatments in 2021 as well as 220 billion dollars in the treatment of patients, and very little in prevention. On average, more than 90% of the money spent on cancer today is spent in the last three years of the patient's life (e.g. chemotherapy, radiotherapy). This must change.

We are in a system where there have been a lot of barriers to develop cancer prevention. What is changing now is that when we show our results, pharma companies realize the magnitude of what the technology is capable of doing. And what was just a concept two years ago is completely seen as a reality today. The advances that have been made in this area over the last two years are greater than those made over the last 50 years. It's moving very, very fast.

So this whole paradigm is being completely overturned by new technologies. Pharma companies understand that their treatments work much better when the patient is treated at an early stage of the disease and are very willing to work on treatments for early-stage patients.
MedicalExpo e-magazine: Can you clarify the difference between artificial intelligence and machine learning?
Fredrik Brag: AI is the umbrella term, then there are different technologies within it. Machine learning is part of AI, it's the training phase of the machine. We give it a lot of information so that it can begin to analyze and understand what is happening with a disease, for example. One of the strengths of machine learning is that it is able to process huge amounts of information.

Now, what has made colossal progress is not only AI but also computation capacities. Microsoft, Google and Amazon have had a great influence here because today when we send an image to the cloud to analyze it, what used to take two weeks 5 years ago when we all had our computers running 24 hours a day, today it takes 30 seconds by sending it to the Microsoft, Google or Amazon cloud.

Because when you send information to their cloud, the computing power is parallelized. This means that we can use all the servers they have in the world at the same time, so all of a sudden we find ourselves with a calculation power that is completely multiplied.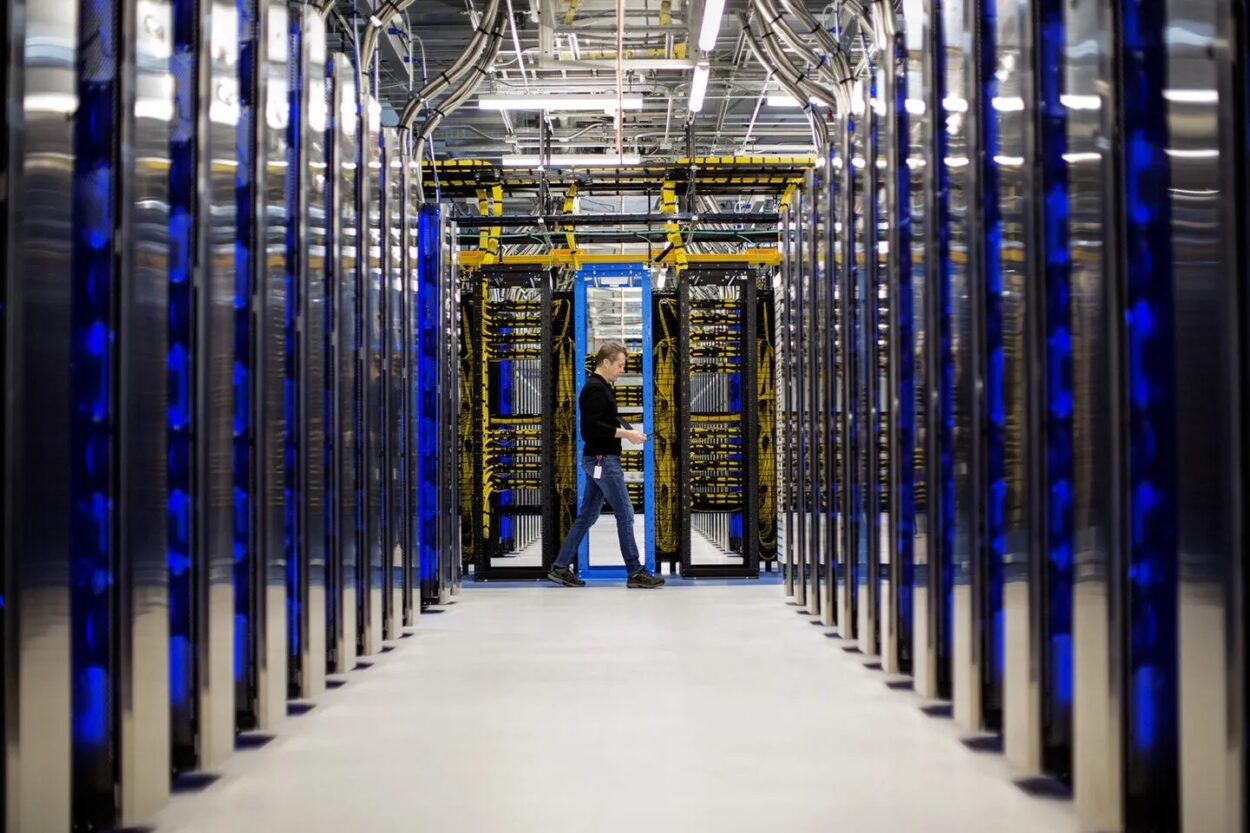 The combination of machine learning with computing power that has been immensely improved has allowed a very strong evolution of AI technologies because we are able to work on very large numbers of patients and with a lot of data, which allows us to improve performance. And it will only get better, it's exponential.

iBiopsy® is focused on lung cancer at the moment. We also have a program on liver cancer, which is the third largest cause of cancer deaths worldwide. But soon we will be able to do it for pancreatic cancer, colon cancer, breast cancer, prostate cancer, etc. For us, it is only a question of time and means.

I even think that in a few years—not decades, probably within five or six years—we will be able to do a simple thoracic-abdominal-pelvic scan (covering almost all the vital organs) and say with precision whether there is an abnormality or not and a potential risk of cancer in the short term or not. It will be possible to identify all the different types of solid tumor cancer at an early stage.
MedicalExpo e-magazine: Faced with such powerful AI, the image of the radiologist pales in comparison…Is the profession doomed to disappear?
Fredrik Brag: What we can say is that radiologists are now trying to find a needle in a haystack. They spend time looking for something they cannot see because what is found by the machine cannot be seen with the naked eye. Our system will therefore give them the relevant information so that they can best guide their patients.

So I think it's the nature of the radiologist's job that's going to change. It's a bit like the autonomous car, there are lots of sensors that help you drive better and a GPS that tells you where to go, but for the moment, it's still you driving the car.

With the help of AI technologies, healthcare professionals will be able to move towards more time with the patient, and better optimize treatment orientation.
MedicalExpo e-magazine: Can the machine make mistakes?
Fredrik Brag: The machine can make mistakes because not all cancers are the same and there are subclasses of minority cancers that will be different. Often, if you don't have enough data on these subclasses to work with the machine so that it understands exactly what the differences are, errors are possible.

But it's just a matter of time and having enough actionable data to continue to train the machine further.
MedicalExpo e-magazine: Can your technology be applied to fields other than radiology?
Fredrik Brag: Yes, it can be applied to many fields, but for the moment radiology is the field where it is best applied because all the information is already digitalized. By its essence, an image is digital, so we already have everything in place to measure and analyze it. Imaging is 85% of all medical data in the world because an image is a colossal amount of information. Moreover, the image follows the patient in all the different steps of the care pathway (it can be for a screening program, a diagnostic program, etc.).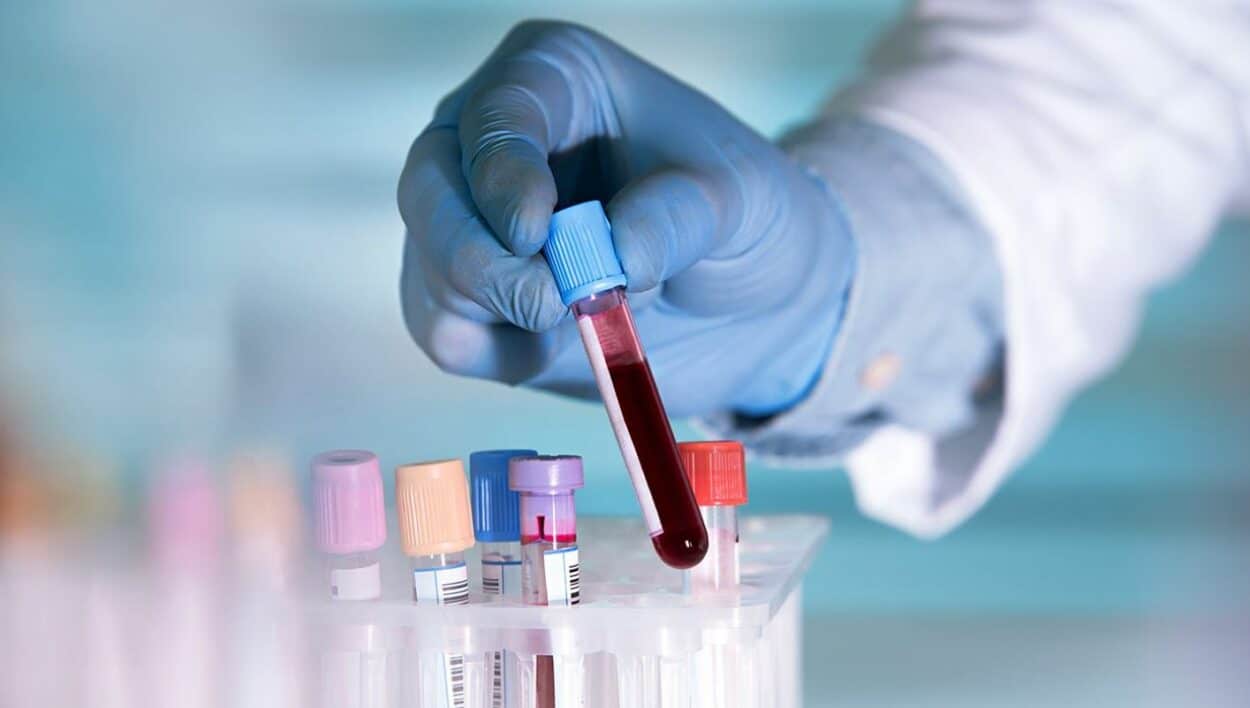 In the future, we will still use imaging for early diagnosis, but when we want to monitor a patient for the recurrence of a cancer, for example, we will be able to use what is starting to develop and which is called liquid biopsy. With liquid biopsies, we look at the markers in the blood. To do this, we do a blood test and we try to see if we can find tumor cells in the blood to predict if there is a cancer or not.

The advantage of liquid biopsies is that you can look at several different types of cancer at once. The disadvantage is that it doesn't work at all for early-stage cancers because for some early-stage cancers, there are no markers in the blood by definition. For these cancers, by the time it is in the blood, it means that it is in a more advanced stage and obviously no longer an early stage cancer.

So imaging is by far the best vector for this. But in the future we will be able to see combinations of imaging and liquid biopsies attached to AI, whether it be for early diagnosis or treatment.