Present at the 2023 European Congress of Radiology (ECR), the French company Median Technologies has developed a revolutionary technology that combines medical imaging and artificial intelligence (AI) to diagnose many types of cancers early and contribute to the emergence of new therapies tailored to the patient.
Median Technologies' new medical imaging platform, iBiopsy®, integrates AI and machine learning technologies. It enables the development of software as medical devices able to detect and characterize cellular information from CT images or other imaging modalities that cannot be seen by the naked eye.
Today, based on new results presented at the ECR concerning the performance of the iBiopsy® Lung Cancer Screening (LCS) Software as Medical Device, it is possible to determine whether a lung tumor found in a patient is cancerous or not with a sensitivity—ability to detect lesions and give a positive result when the patient is ill—of 96.5%, for a specificity—ability to give a negative result when the patient is not ill—of 97.2%. We interviewed Fredrik Brag, CEO and founder of Median Technologies, to understand how he sees this solution as a real "paradigm shift" for early cancer diagnosis.
MedicalExpo e-magazine: Can you tell us about your company and your main areas of technological development?
Fredrik Brag: Median Technologies deploys proprietary artificial intelligence, computer vision and signal processing technologies to develop imaging tests and services to better manage life-threatening diseases like cancer. In short, with our technologies, we transform medical images into decisional insights to better diagnose, treat and monitor patients.

Our company is based in Sophia-Antipolis, in the south of France, and includes 26 different nationalities. I myself am of French-Swedish origin. I launched this company 20 years ago through a collaboration with INRIA, the French National Institute for Research in Computer Science and Control. INRIA is the equivalent of the MIT Computer Lab or Stanford Lab in the United States, and it is one of the best computer science and artificial intelligence research laboratories in the world. INRIA has notably done a lot of work for the army concerning satellite images and missile guidance.
When Diagnosed Early, Cancer Is curative
Fredrik Brag: Median's business is focused on two extremely important areas:

We work with pharmaceutical companies to help them better develop new cancer treatments, understand the mechanism of action of these new drugs and ultimately propose targeted treatments for patients, i.e., achieve personalized medicine. Our technology, used in oncology clinical trials, allows us to analyze whether the patient is really responding to his or her treatment or not.
It is important to be aware that on average today, in the best-case scenario for immuno-oncology treatments, which represent a very large proportion of the new drugs being developed by the pharmaceutical industry, 30% of patients respond to their treatment and 70% do not… And those who do not respond often have negative effects on their health.
We are currently managing nearly 220 clinical studies for major pharmaceutical companies in oncology, both in immuno-oncology and in targeted therapy.

We are developing the "diagnosis of the future", i.e. the new generation of diagnostics. These are non-invasive diagnostics based on medical images, where you don't need to do an intervention or a biopsy to try to understand what's going on. These are diagnostics that need to be readily available to everyone, much like mammograms for breast cancer screenings in women.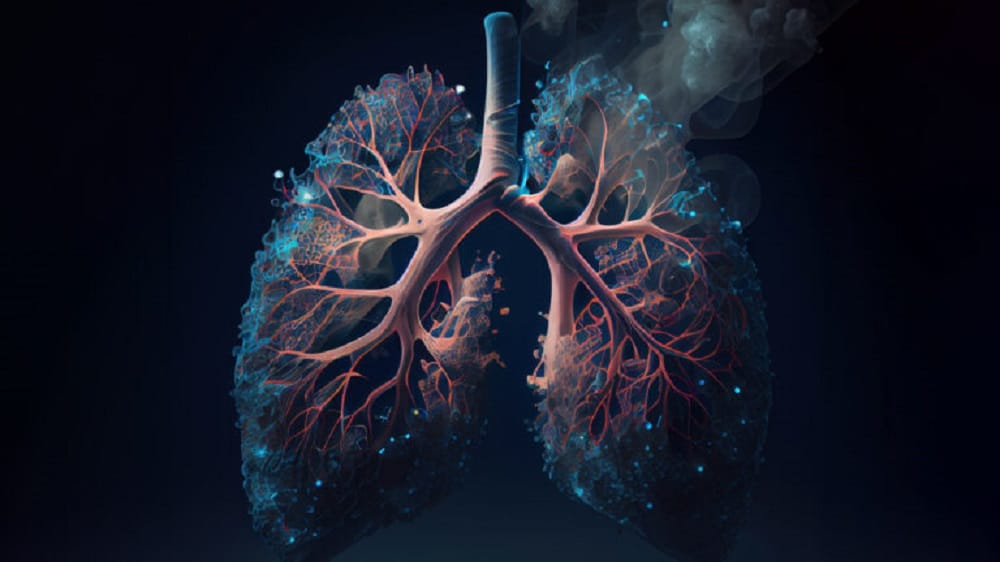 Fredrik Brag: Because there is only one thing we know about cancer, and that is that if we manage to diagnose the disease in its early stages (stage I), it is curative and we can save the patient. Today, if we take lung cancer for example, which is the most aggressive of all cancers and by far the greatest cause of cancer mortality in the world, we observe a mortality rate of 94% at 5 years if the disease is diagnosed at an advanced stage. And a survival rate of 92% at 15 years if it is diagnosed at an early stage.

Unfortunately, most patients die from cancer today because there are no symptoms in the early stages of the disease and the patient is not diagnosed in time. By the time the patient has symptoms, the disease is already very advanced and there are fewer effective curative treatments possible. But how do you diagnose a stage I disease? All our work will consist in answering this question.

At the European Congress of Radiology, we presented new results on the performance of our iBiopsy® Lung Cancer Screening Software as Medical Device. Thanks to the extension of the number of patients integrated in the iBiopsy® LCS Software as Medical Device, on a cohort of 9,863 patients, the characterization of cancerous lung nodules reaches a sensitivity of 96.5% for a specificity of 97.2%.
Why did you choose the name "iBiopsy®"?
Fredrik Brag: Traditionally, a biopsy is performed when we see something on the image and we decide to take a tissue sample from the patient to understand if it is a cancerous tumor or not.

But a breast, lung or liver biopsy can be extremely painful for the patient. It may require anesthesia and is very expensive, so it is impossible to perform biopsies for everyone to find out if a tumor found in the patient is cancerous or not. It's just not feasible.

What we propose is that instead of doing an invasive examination, we do a virtual biopsy, a biopsy by image from a simple scanner.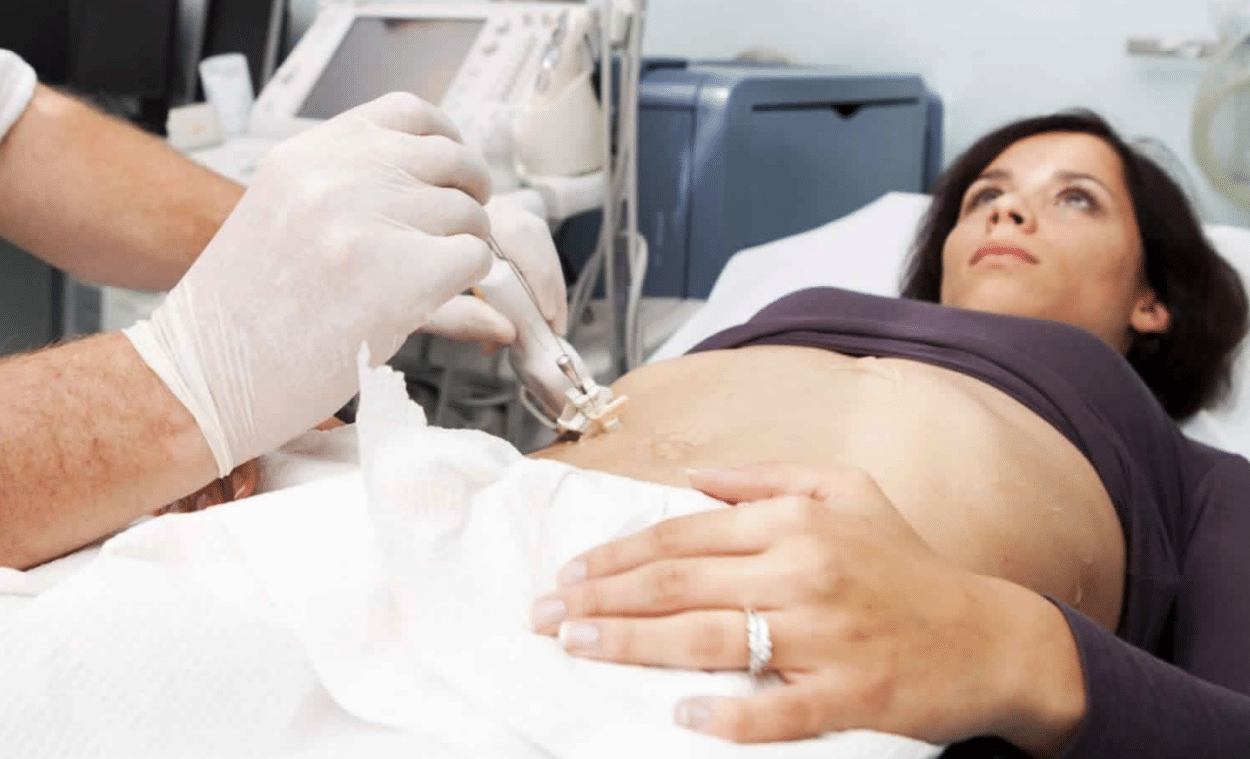 AI Identifies What Is Not Seen By The Naked Eye
How does iBiopsy® work?
Fredrik Brag: The whole idea is to analyze the signal of a medical image. It can be a scanner or an MRI, in short standard traditional imaging accessible everywhere for the patient. Then, from there, we use artificial intelligence to try to understand what the signal of this image means and find the signal that corresponds to lung cancer, the signal that corresponds to liver cancer, the signal that corresponds to breast cancer, etc.

What is the signal of an image? An image is made up of a series of signals that each provides information. In the case of a CT or MRI scan, the radiologist will see anatomical information, i.e. a shape and a structure, with the naked eye. But he or she will not be able to see the cellular or genetic levels, or be able to tell with the naked eye whether what he or she is looking at is a fibrotic structure or a tumor, and whether it is malignant or benign.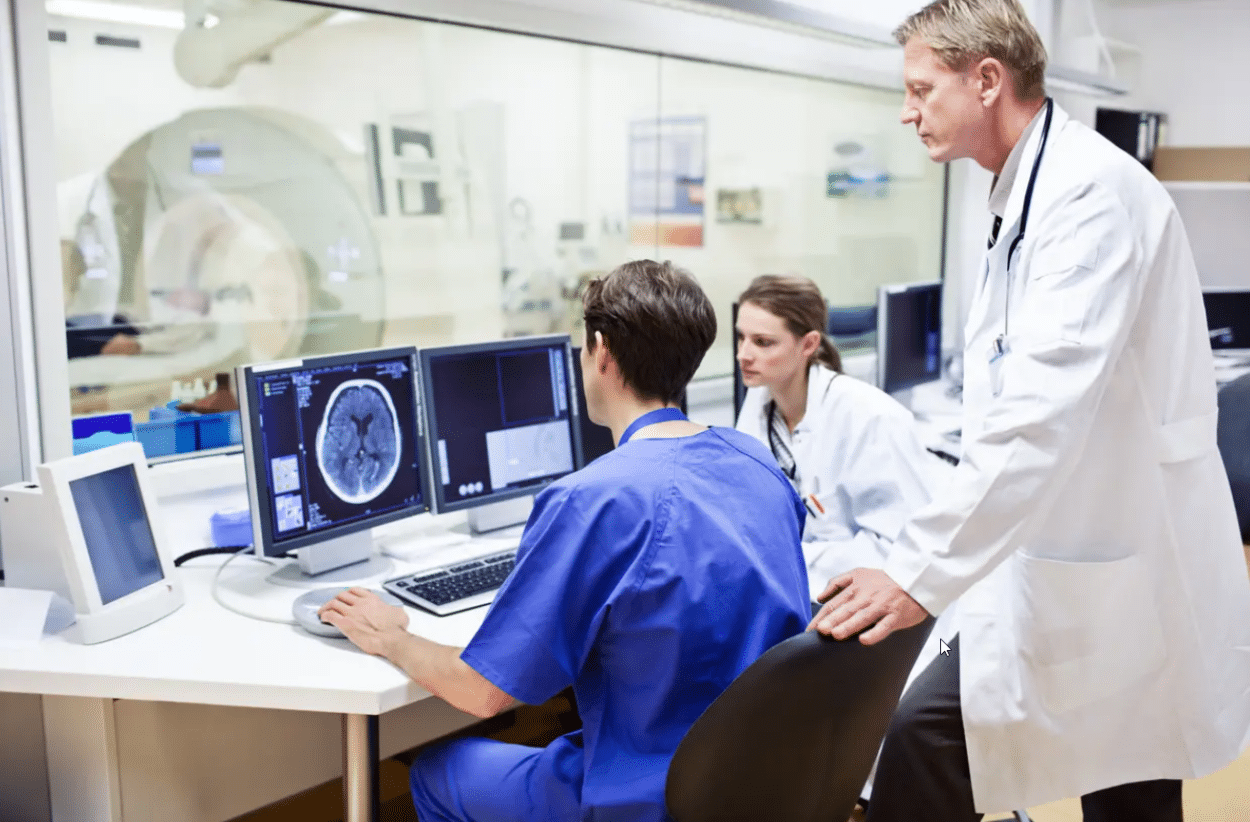 It is like when you look at a satellite image: you can see a car on the ground but you cannot tell if it is moving or not, if it is stopped or not. For a medical image it's the same thing, the radiologist is unable to tell by looking at it what the cellular information is behind it or if there are lung nodules or not, for example.

This is what generates all the false positives that we see today and which are becoming unmanageable for health systems. It's not that radiologists are doing a bad job, but the visual information they have access to is not giving them the information they are looking for.

Today, manufacturers of radiology machines and equipment are trying to improve image quality because radiologists rely on visual acuity to make their diagnosis. Our principle is not to improve the visual quality of the image in order to detect whether there is a tumor or not, but rather to identify what is not seen by the naked eye and not to be limited to anatomical information.
This is where AI makes a difference…
Fredrik Brag: Yes, what artificial intelligence allows is to correlate information from different sources. So, it correlates a signal (information) that we see on the image with information that it has concerning the patient, such as the result of a biopsy.

Once the system has been trained to make this correlation, the second piece of information is no longer needed. Simply based on the image and its signal, the AI is able to tell what the patient has or does not have. This is where we are moving away from information that can be seen with the naked eye and this is where the revolution is.
Is it in the complexity of your AI's algorithms that this plays out?
Fredrik Brag: It's in the algorithms, but also in the clinical understanding we have of the disease. For this, we have been working for a very long time with the largest cancer centers in the world in Europe, the United States and Asia.

Of course, we have trained our system on a whole range of data, but it is not just a question of training. There's also a lot of scientific and clinical work behind it to understand the disease, what we're trying to analyze, to annotate the images and determine how AI can provide an answer.

We recently demonstrated, and these are the results presented at the ECR, that we can have exceptional performance rates and can eliminate almost all false positives. We have even surpassed, in terms of sensitivity and specificity, giants who have much larger AI teams than we do. So it's not just a question of resources. It's because we have 20 years of experience and understanding of cancer, which is what allowed us to drive our system in the right direction.
Large-Scale Cancer Screening Plan
Can you tell us about this study?
Fredrik Brag: Last year, we presented the results of a first study on 1,760 patients and more than 17,000 lung nodules (abnormal structures in the lung that can, potentially, be cancer).

We worked with the history of all these patients over 20 years. This was made possible by the U.S. Department of Health and Human Services, which put a large epidemiological study online last year that spanned over 20 years. The goal for the U.S. government was to create a global competition to see if companies like ours could come up with solutions to predict these numbers. So we did what is called a prospective study on retrospective data.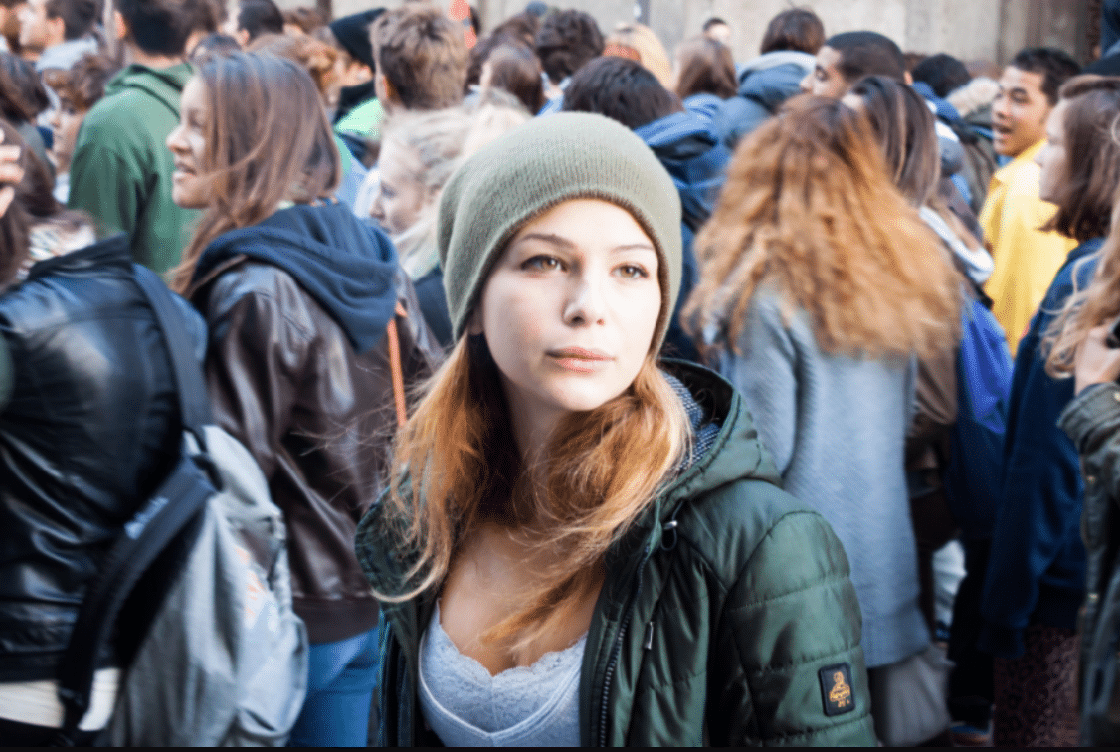 Since the U.S. Department of Health had a 20-year history of patients, we were able to verify whether our predictions were correct or not. And that's where we were able to demonstrate that with a very high performance rate (96.5% of sensitivity at 97.2% of specificity in the new study we presented at the ECR) we were able to detect nodules and tell if they were malignant or benign (cancerous or not).

Our performance rate is colossal. In comparison to Covid, tests do not even reach 80% reliability. As for vaccination, we can see that it may help to mitigate the disease but not to prevent it. We save patients' lives, we are curative.

We cannot be at 100% performance—although personally I think it will be possible in the very near future. In any case, the levels of performance we have achieved today are exceptional.
Is that why you speak of a "paradigm shift" in early cancer diagnosis?
Fredrik Brag: Yes, and it's all thanks to AI, it's a real revolution! I have never been so optimistic about the evolution of cancer treatments, but this can also be true for many other diseases, driven by technology and artificial intelligence.

It is important to understand that this is the first time that we are able to get cellular information from traditional CT images that is not visible in the image. In our study, we got exactly the ground truth with our system and we were able to correlate our information with what actually happened to these patients. So with our system, we could have told a patient 20 years ago, when they came in for their first scan, whether they were going to get cancer or not.

This is absolutely huge because it means that all of a sudden we are able to set up a very large-scale screening plan, available to everyone, via a simple non-invasive scan and without surgery, to diagnose potential cancer in a preventive way. This is the revolution.