A non-invasive ultrasound device called Sofwave promises to lift and firm the skin in order to reduce lines without any risks. It targets the dermis and encourages cellular activity to stimulate collagen production that continues to benefit the complexion in the days and weeks after the treatment. Dermatologists have welcomed this revolutionary technology as a new frontier to skin tightening and remodeling, which combines impressive results with very little downtime.
Sofwave is fully FDA-cleared for lifting the eyebrows, the area under the chin known as the submental and the neck, while also reducing fine lines and wrinkles. It works by stimulating new collagen by telling the body to heal itself through the principle of controlled injury.
Sofwave uses the unique Synchronous Ultrasound Parallel Beam Technology SUPERB™ that is clinically-proven to rebuild collagen, improve facial lines and reduce wrinkles. The ultrasound beam delivers ultrasound energy to the skin and the heat from the beam stimulates new collagen, elastin and hyaluronic acid production. The treatment, which can be used on the face, neck and body is most beneficial for people with mild to moderate laxity of the skin, usually aged between 40 and 65 years old.
Before treatment, a strong numbing cream is applied to the face to prevent pain coming from the ultrasound on the skin. Then the handheld device attached to the Sofwave machine is placed at specific points on the skin in a grid-like pattern and each section is heated in turn. Some people may experience a sharp, hot pain in certain areas and clients are often advised to take a painkiller in advance.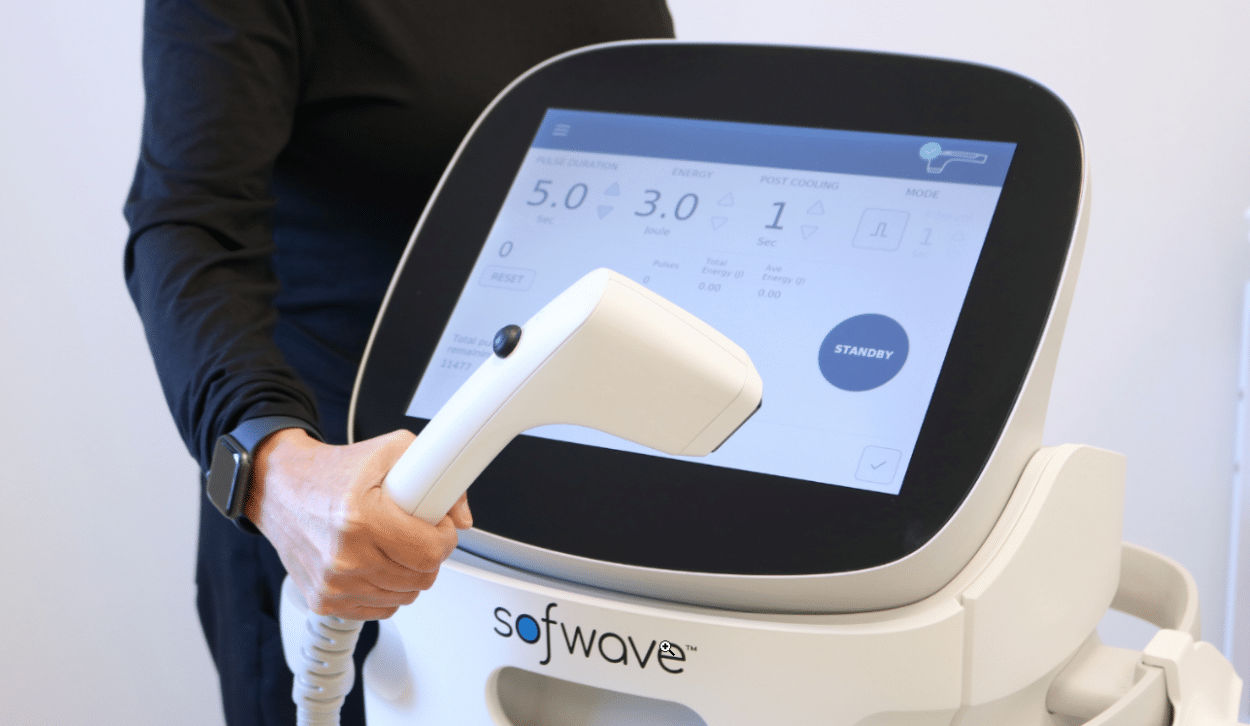 Stimulating a Healing Response
During the treatment, ultrasound energy precisely passes through the skin's surface, heating the mid-dermal tissue at just the right depth of 1.5mm and temperature to rejuvenate collagen fibers. The technology protects the outer skin layer and ensures treatment at the correct depth, while ensuring no damage to the underlying structures below the dermis.
The impacted treatment zones stimulate a healing response, called neo-collagenases, which increases and regenerates the collagen in the skin, leading to the reduction in fine lines and wrinkles.
Very often, only a single 30 to 45-minute treatment is required but other sessions may be necessary for optimal results. The user's complexion continues to improve progressively over a 12 week period. Unlike some light based rejuvenation treatments, it is effective for all skin types regardless of tone.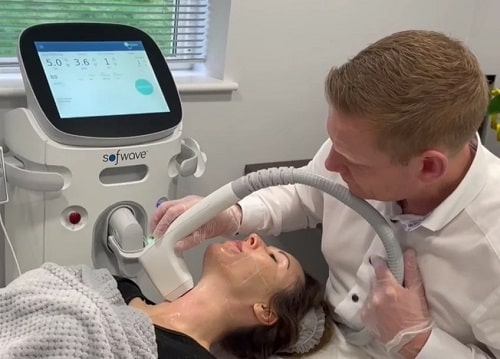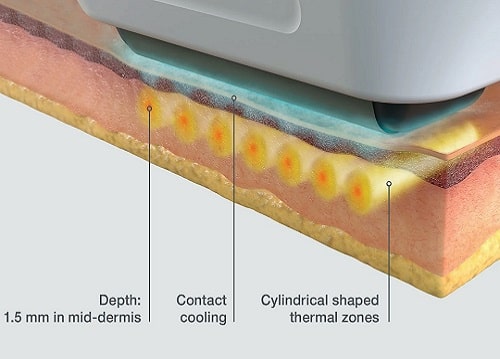 The Sofwave treatment costs on average $3,700 for a full face treatment and $2,000 for a half face treatment. Gregory Mueller, a plastic surgeon who has had a practice in Beverly Hills, California since 1998, said:
"For a non-invasive treatment for anti-aging, this one really knocked it out of the ballpark. Patients love it. It's very effective and it does exactly what you want it to do."