Health services across the world are increasingly turning to technology to provide care to patients without the need for them to physically attend a hospital or clinical setting. The growing healthcare worker shortage coupled with a backlog of patients from the Coronavirus pandemic has left many services unable to cope with the demand for care. Remote patient monitoring, whether within the hospital or at home, is key to alleviating pressure on overstretched services. We looked at some of the ways in which remote patient monitoring is being adopted as an effective way to improve patient outcomes and streamline healthcare.
1/ Virtual Wards
In the UK, the NHS is working to reduce the backlog of patients with the introduction of "virtual wards." These combine technology and remote monitoring with advice, diagnostics and treatment to allow hospital-level care at the patient's home.
InHealthcare is one of the biggest providers of remote monitoring technology in the UK, with a range of programs for "virtual wards" treating a wide range of illnesses. For example, their cancer virtual ward monitors and provides support at home to patients who are undergoing chemotherapy and immunotherapy with the use of a range of worn devices.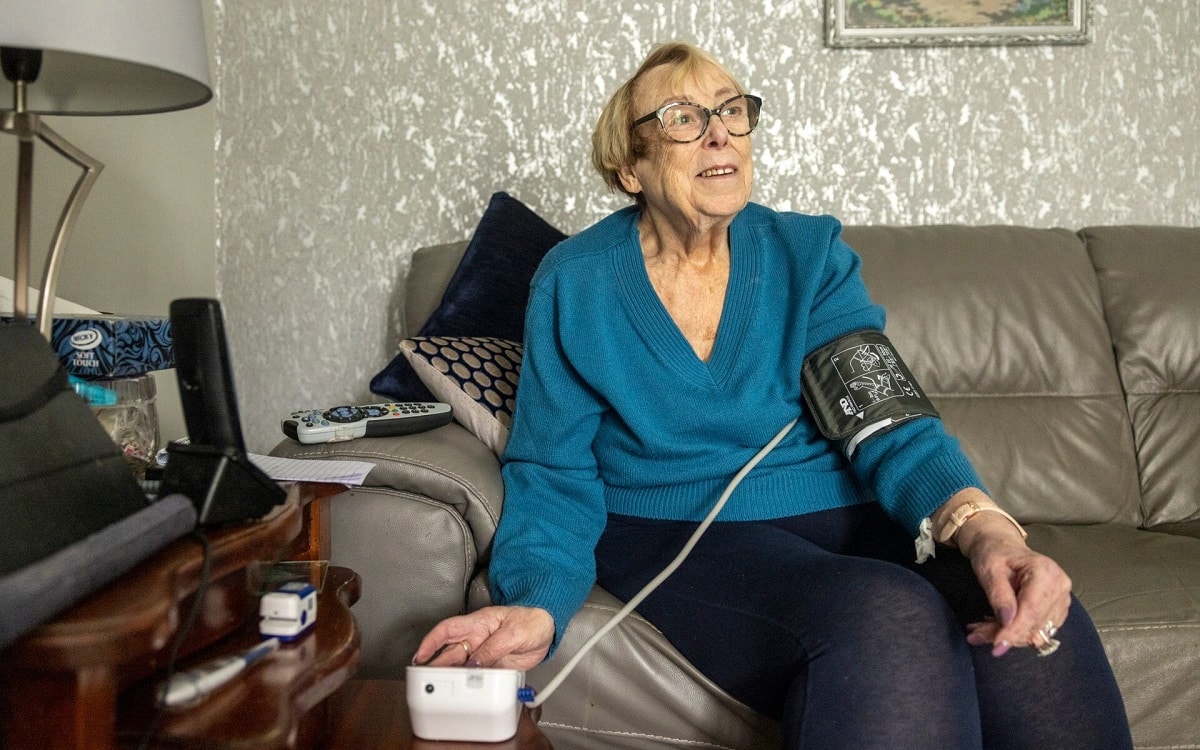 The service captures vital sign readings and side effects that the patient may be experiencing as a result of the treatment. It also removes the need for oncology nurses to call patients, reducing the administrative workload. If readings fall out of thresholds, or if side effects are flagged, an alert is raised for clinical follow-up, meaning patients can be appropriately prioritized.
Patients receive feedback and advice on how to manage the side effects of the treatment and can send readings using the app, SMS and email.
2/ Skin Patch Monitoring
This year, the technology company Honeywell developed a real-time health monitoring system that uses a skin patch to capture and record patients' vital signs both remotely. The system is designed to be continuously connected to patients and alerts clinicians to changes in their vital signs, which reduces the time needed to collect, analyze the data and act on any changes.
By automating essential processes, the remote monitoring system can help reduce clinician workloads and potentially save hours of administrative tasks, prone to human error.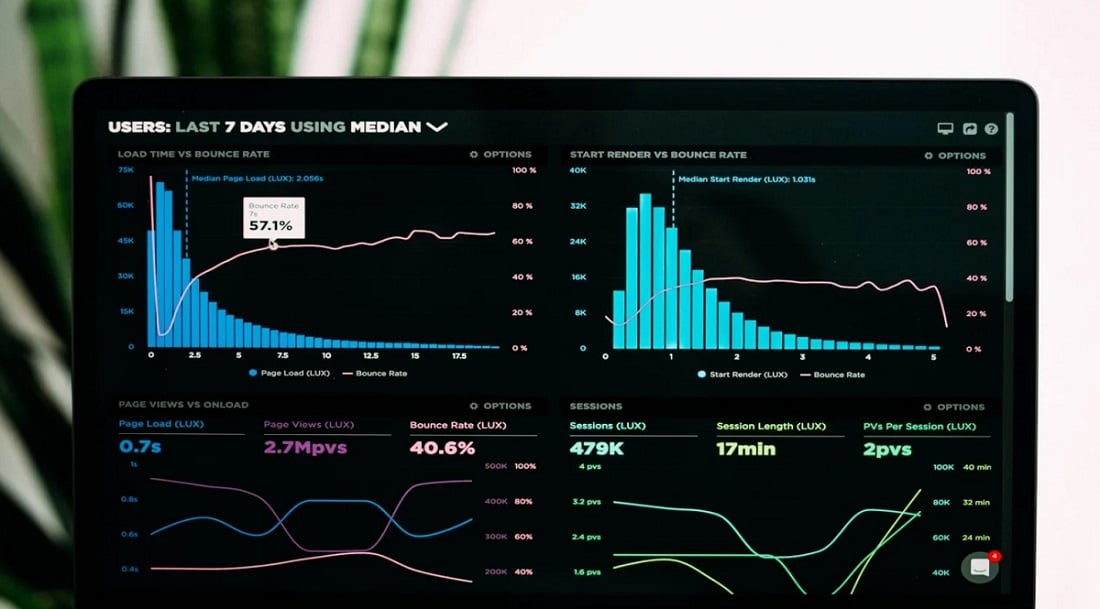 Robert Robinson, healthcare vice president and general manager of Honeywell Sensing & Safety Technologies, said:
"Safety and attentiveness are basic expectations for patients being treated in hospitals, and continuous patient monitoring is a necessity for doctors and nurses to provide best-in-class medical care.

Our solution provides intelligent alerts in the system, helping healthcare providers monitor patients concurrently and improve response time when emergency intervention is needed."
The technology allows care for patients in the home, at ambulatory care centers or elsewhere outside of hospital walls. It can be used to monitor cardiovascular and respiratory diseases such as heart attacks and stroke.
3/ Pin-Prick Free Glucose Monitor
People with diabetes in Germany, Austria, Hongkong, Ireland and the UK can now monitor their glucose levels with a revolutionary device that does not require a blood sample.
The Dexcom G7 Continuous Glucose Monitoring (CGM) System sends real-time glucose readings automatically to a compatible smart device with no painful finger pricks or scanning. It measures glucose levels up to every five minutes with a sensor position just under the skin with a reportedly painless insertion.
It is suitable for children as young as two years old and is clinically proven to lower A1C and reduce hyper and hypoglycemia, resulting in fewer hospital visits. It has customizable alerts that can warn of high or low glucose levels and help users spend more time in range. Key to its success is the remote monitoring and reporting capabilities, which share the users' stats with their clinical care teams.
Rebecca Ridgeway, mother to six-year-old Ava, a budding gymnast managing Type 1 diabetes in the UK, said:
"There were so many times, especially when Ava was first diagnosed, that our lives had to fit around the disease, and not the other way around. When we got Dexcom CGM, we felt like we'd finally been given a tool that gave us more control. It was life changing for us."
4/ "Smart Cuff" to Monitor Critical Care Patients
Scientists have developed a new "smart cuff" to monitor patients at risk of low blood pressure and unstable blood flow after surgery. Surgical and intensive care patients face a higher risk of death and longer hospital stays because they are susceptible to hypotension and hemodynamic instability, complications that require constant monitoring.
Currently, nurses and clinicians must carry out a series of checks on cardiac functions to ensure patients remain stable. A team at the University of Pittsburgh has now developed the first convenient device that can measure all the most vital aspects of a patient's cardiovascular health.
The Smart Cuff is a multifunction device worn on the arm that can reliably monitor blood pressure, cardiac output, and ventricular ejection fraction on its own. Ramakrishna Mukkamala, professor of bioengineering at the University of Pittsburgh, said:
"Several hemodynamic monitoring devices are currently available, but they are invasive, manual or nonstandard. None have been widely adopted.

Smart Cuff, which is worn on a patient's arm just like a typical blood pressure cuff in critical care, can eliminate all these hurdles and allow for more efficient patient care. Our goal here is to improve a patient's cardiovascular outcomes and simplify evaluation tools for medical professionals."