This summer, MedicalExpo e-magazine is republishing ten of its most popular articles—an opportunity to review the cutting-edge innovations and digital technology that have made an impact in several healthcare sectors this year. Here is the second article in chronological order:
Augmented reality and virtual reality are increasingly performing vital roles in medicine. Now mixed reality (MR) is becoming part of the immersive technology vision for healthcare.
(Published on January 12, 2022)
Mixed reality is being used within operating theaters, clinics, hospital wards and medical training settings to accelerate diagnoses, broaden access to healthcare, reduce infection transmission, educate and, above all, improve outcomes. Its ability to allow remote consultation and treatment and to employ techniques such as the holographic overlaying of images and data onto real-life, real-time situations, including surgical operations, is opening new doors in healthcare.
Professor of Media Technology at the Department of Electronic Systems (IES), Norwegian University of Science and Technology (NTNU), Andrew Perkis, defines MR as "a real experience containing virtual elements that are possible to interact with." He explained:
"What makes mixed reality particularly suitable for use in healthcare are its 3D capabilities, with scalable objects that can be interacted on simultaneously by several participants and its ability to provide a deeper and better understanding of complex issues."
Digital Overlays Reality
Dr. Phuoc Duong, Consultant Pediatric Cardiologist and specialist in Cardiovascular Imaging at Alder Hey Children's Hospital in the UK, is a leading proponent of MR. He said the Covid-19 pandemic and the requirement to limit face-to-face interactions was a positive accelerator in the use of the technology and has seen Alder Hey now become one of the leading early adopters through its use of Microsoft's HoloLens.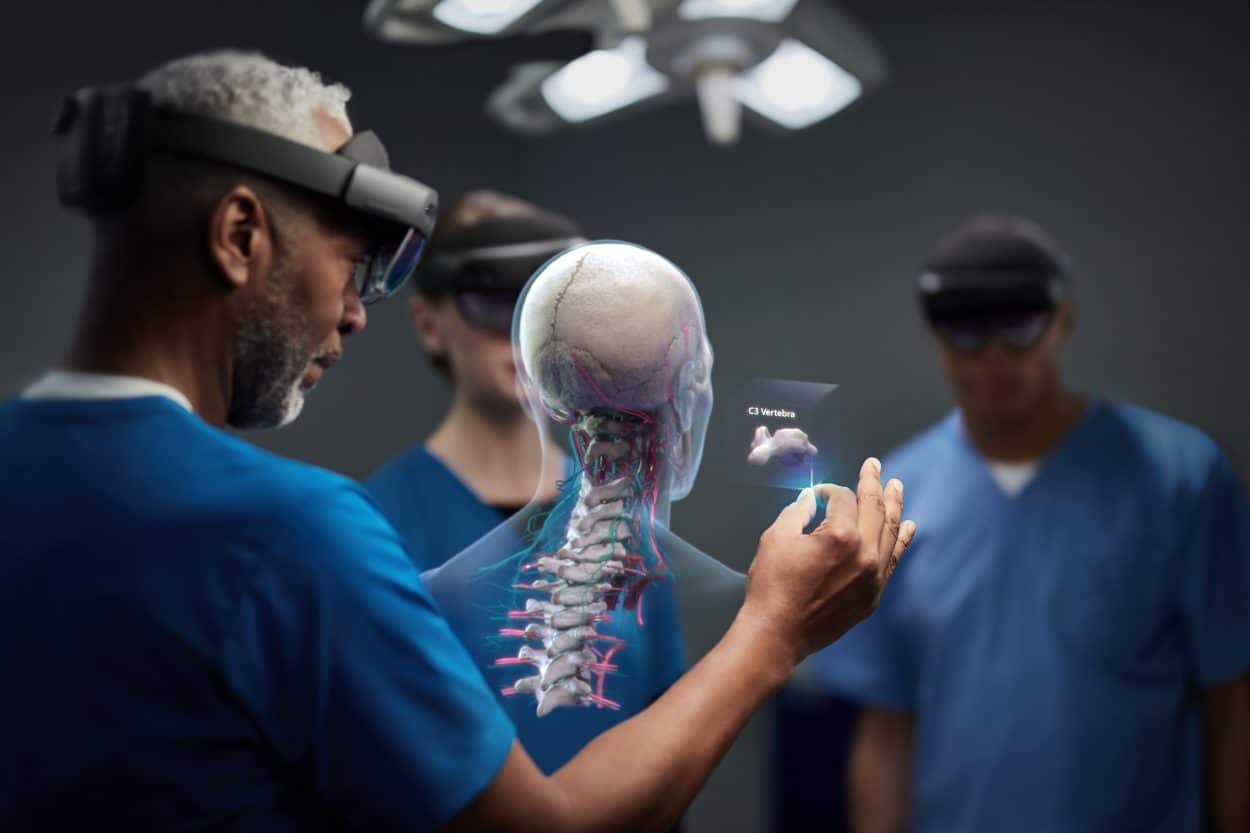 This famous mixed reality headset uses sensors, advanced optics and holographic processing: digital overlays inside the headset can display information which blends with the real world to create a mixed or augmented view. Alder Hey uses the wifi-connected device in daily direct clinical care, for case discussion, ward rounds, pediatric intensive care and in isolated or confined clinical areas. He said:
"It is also employed for the advanced visualization of complex cases, combining other medical imaging to display 3D or 4D models and overlaying on to patients, as well as education and training. The HoloLens is an MR device that enables internal display of a 'computer screen' inside the device, which users can see just by wearing the goggles. They can also see through the screen, just like any glasses, yet while also having other information relating to them in their visual field. We don't see this as a replacement for traditional, didactic approaches in medicine but as playing a perfect, complementary role."
Remote Visitation
Consultant Orthopedic Surgeon, Mr. Sam Rajaratnam, of Schoen Clinic London, specializes in knee surgery and has access to the HoloLens, which he envisages using in tandem with Zimmer Biomet's OptiVu Mixed Reality Solutions platform for orthopedic operations. The clinic will become a visitation center, allowing other surgeons to watch Mr. Rajaratnam remotely. He said:
"Mixed reality will connect us to all the information and specialist care we need right at the patient's bedside. In addition, holographically overlaying patient data at the point of care will reduce procedure times and complication rates."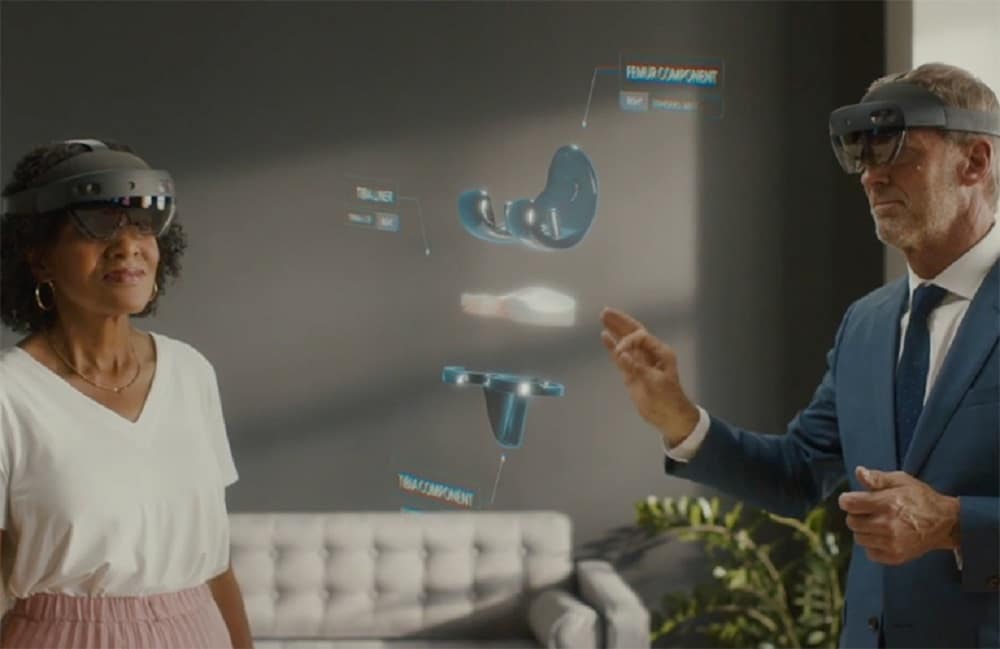 Virtual Operating Theaters
Proximie is another software platform that helps healthcare professionals to employ MR through artificial intelligence, machine learning and augmented reality. Founded by Consultant Plastic Surgeon and Head of Clinical Innovation at Guy's and St Thomas's NHS Foundation Trust, Dr. Nadine Hachach-Haram FRCS (Plast), BEM, its aim is to extend the geographical reach of the surgeon and create the effect of a borderless operating room. She said:
"I founded Proximie based on the ethos that shared knowledge leads to accelerated learning and better patient care. Proximie was built to allow experts to virtually scrub-in to operating rooms and cath labs around the world, to support, coach and mentor each other, and to really look at the continuum of expertise throughout a surgeon's career."
The technology offers a real-time video platform and high-definition camera views, together with the ability to record, annotate, review and collaborate. An internet-connected device allows views of a live camera feed of the situation and can provide verbal instructions and annotations and overlay patient scans or X-rays.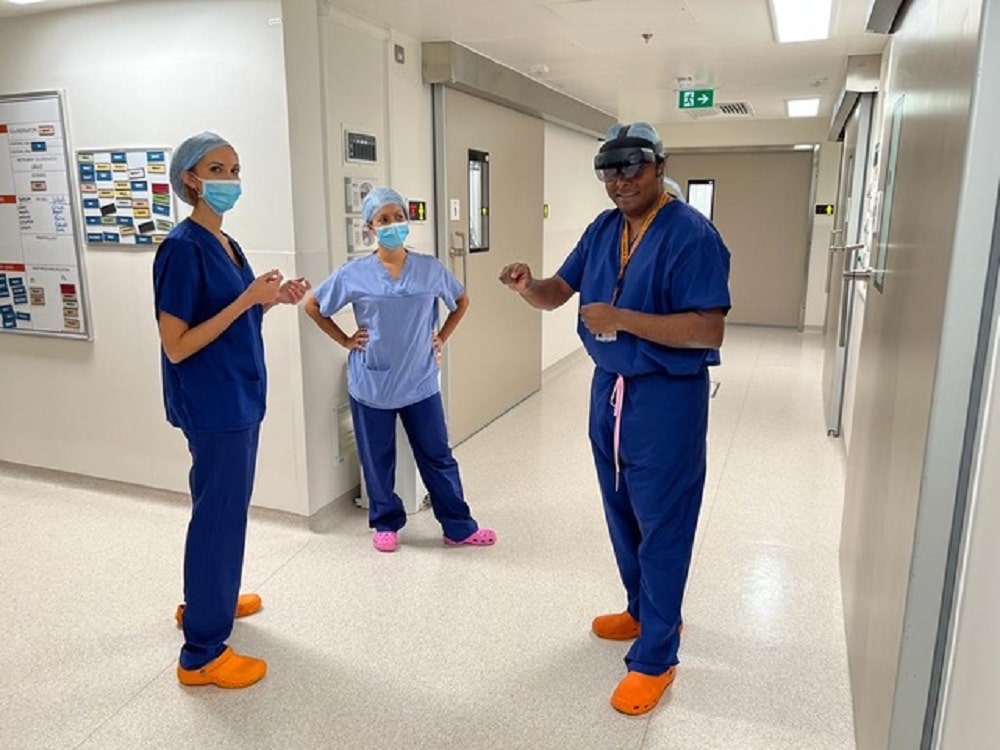 The platform has now been used in every surgical specialty and is currently being employed in more than 500 hospitals worldwide. Among those using it is Dr. Ameer Hassan, a triple board-certified neurologist who specializes in Stroke, Neurocritical Care and Endovascular Surgical Neuroradiology in Texas, US. He has employed it to record complex cases for trainees as well as for remote assessment. He said:
"Proximie allows me to interact on a higher level, with the ability to see biplane images and what is going on with an operator's hands and help walk them through a case."
Surge in Application
Jake Warren-Simpson is Chief Commercial Officer of Diverse Interactive, a digital experience agency with a range of bespoke applications and solutions. He predicted:
"Immersive technology is already at the center of most digital innovation projects across healthcare settings that we have seen, and as mixed reality hardware becomes more accessible and deployable, we will see a surge in application use."