Updated on April 6, 2020. Please note that since we wrote our article three weeks ago Virimask has almost tripled its prices: https://www.virimask.com/
As the Coronavirus panic continues to spread across the world, engineers and scientists are working hard to find new ways of developing high tech protective masks. 3D printing is one of the ways to cope with the mask shortage.
NanoHack 3D-Printed Mask
We recently wrote about the scientists from the University of Leicester in the UK who are developing a face mask made using 3D-printing that can test large groups of people for Coronavirus in thirty minutes.
The manufacturer of 3D printing materials Copper3D has just published an open-source STL digital file of an N95 respirator that could be 3D printed and protect against the Covid-19. The aim of this initiative, called Hack the Pandemic, is to mobilize manufacturers and printing services to make these respirators quickly available in order to tackle the lack of N95 masks (or FFP2) in the world and facilitate the work of healthcare professionals.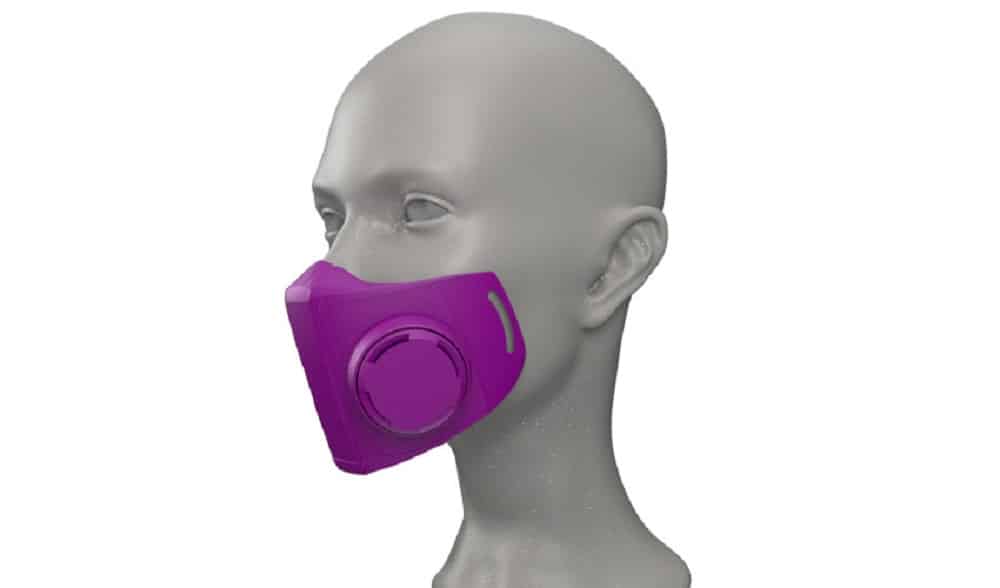 Copper3D claims that its NanoHack 3D-printed mask is antimicrobial, antiviral, reusable and recyclable—adding that single-use surgical masks and N95 respirators will have a detrimental effect on the ecosystem. The mask has a flat pattern to facilitate massive shipping all over the world. According to the company, it incorporates a modular fine particle filtration system with a material using copper nanocomposite that is proven to deactivate viruses. The NanoHack also features a modular filtration disc that can regulate air intake and particle size.
Copper3D put the STL digital file online so that manufacturers could print it out and offer it to people that need it. The company said that behind NanoHack there was a lot of R&D with teams of scientists and industrial designers in the USA and Chile, and it put the original patent application documents online along with the assembly instructions. The manufacturers have to 3D print the pieces with 20 percent infill, without support or rafts.
ViriMASK Protective Oculo-Respirator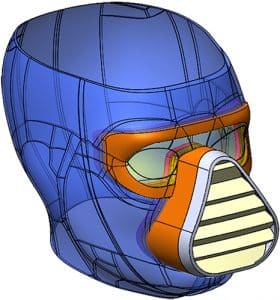 In the meantime, scientists in Israel have designed a "protective oculo-respirator" that could be more efficient than an N95 (FFP2) mask while being more comfortable than a gas mask.
Totally covering the nose, mouth and eyes (while air can penetrate around N95 masks), the ViriMASK—which looks like something a SuperHero would wear—would use 0.1-micron filters while N95 masks would use 0.3-micron filters. The filters are multi-use and replaceable.
According to the company, the ViriMASK provides the ultimate protection against small particles, viruses including the Covid-19, bacteria and aerosols. Its main advantage compared to N95 masks would be preventing the inhalation of viruses and conjunctional contamination. It is also easy to wash and disinfect.
This innovative respirator comes with a price however: on the company website, it costs between $20 and $30.