ADS Biotec, a global manufacturer of automated instruments and laboratory reagents, has recently come up with two new Covid-19 tests and a very effective technique for mRNA purification, which is used for vaccine manufacturing. We talked to Stavros Papadimitriou, Vice-President of Marketing and Director of European Sales, to find out more about these products and understand what the pandemic has changed not only for his company but also for the laboratory industry in general as well as the next vaccine generations and relationships with China. 
MedicalExpo e-magazine: What are the main products that you showcased at the last MEDICA event and which are your top products right now?
Stavros Papadimitriou: We are offering several SARS-Cov-2 solutions. Our new rapid antibody test is designed to monitor the level of antibodies over time after vaccination, in addition to detecting antibodies after infection. We published a white paper on this subject following a comparison study in a hospital in Germany with a competitor's kit. In the end, we had a much better detection rate. Our rapid antigen test is based on the Colloidal Gold Method used for the qualitative detection of SARS-CoV-2 nucleocapsid protein antigen (SARS-CoV-2 N-antigen) providing the highest sensitivity. In summary, the new rapid antibody test is post-infection and post-vaccination, while the rapid antigen test is to see if you have been infected with Covid-19. Both products are CE-IVD and registered on the German BfArM portal. They are available in pharmacies and they both have 99 percent accuracy. The antigen test is taken through a nasal swab, the antibody test is through a blood test. 
Regarding the new rapid antibody test, the innovation is that it is also designed for people who are vaccinated?
Stavros Papadimitriou: Yes. A certain percentage of the global population has already been vaccinated. What these people have to do now is to find out, before they do a vaccine booster, whether they have antibodies or not (the presence of antibodies could prevent the vaccine booster). We have already noticed this market request.
Who are your main customers for these tests?
Stavros Papadimitriou: Pharmacies but also private companies, private labs, organizations, etc. Actually, our sales are made through big channels. What the end-user needs to understand is that there is a huge turmoil in this market. The demand is increasing while price competition is severe. This transfers the tests' production outside the EU—mainly in China. The difference between the tests lies in high-quality assessments and clinical validation studies. What you need to do, and this is why our tests are registered at BfArM, is to make sure that the clinical validation studies are done in Europe. This is the case for our tests. The clinical validation studies look at the accuracy and the sensitivity of the tests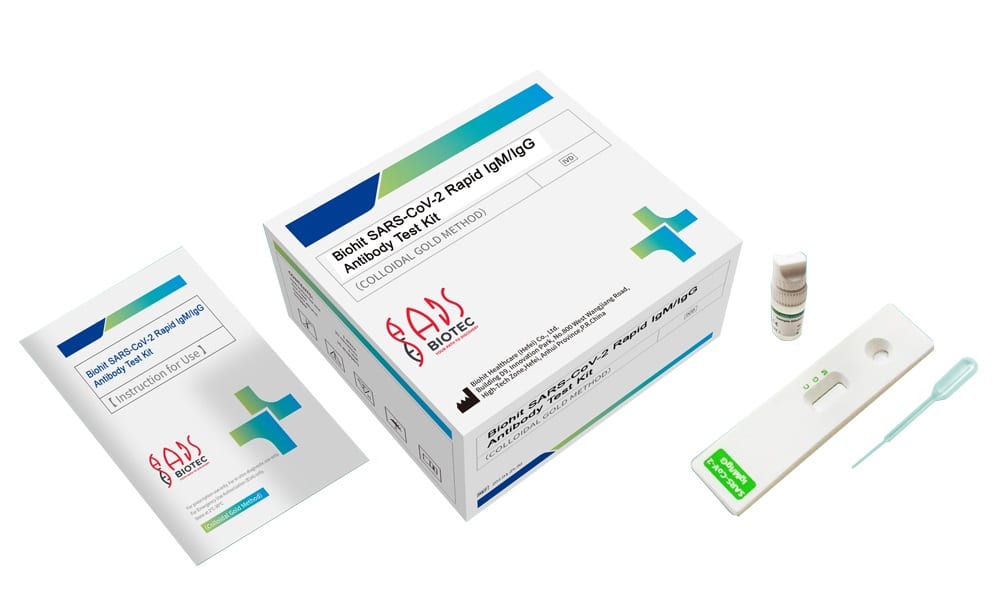 . 
What has the Covid-19 changed for your company?
Stavros Papadimitriou: It changed our business approach. These tests are still not our main business but they helped us to get known in other markets, they helped us with the business to business relationships, and they helped us expand these channel partners outside Europe, for example in Australia, in the Middle East and in Latin America, where we didn't have any kind of relationships in the past. Covid-19 helped us penetrate these markets and introduce our main business (instruments and laboratory reagents) there.
How are your tests different from the competition then if everybody makes these kinds of tests in China?
Stavros Papadimitriou: Most of these tests are "copycat products" but we are able to provide the wholesale market with the guarantee that being a European-US company we add extra value and we ensure reliability. Since our products are FDA-EUA and CE-IVD approved, this not only shows reliability but also a consistent business relationship in a market where the competition is intense. Our customers also buy these tests from an established European or US company, so they don't have to go buy them in China which would be very complicated: they would need to have an established relationship with suppliers, they would need to take care of the transport and logistics, etc. We are offering them all of these things. Our supplier in China also has a huge production capacity, it can build up to 1.5 million tests per day, and right now there is a big lack of tests in the world…
Did you hire new staff or experts for this new business?
Stavros Papadimitriou: We already had experts and scientists on staff. We improved our logistics and expanded our channel partner management. These tests are a complementary business. We didn't stop our main business. Since we didn't have to build the tests, this didn't put stress on the production of other products.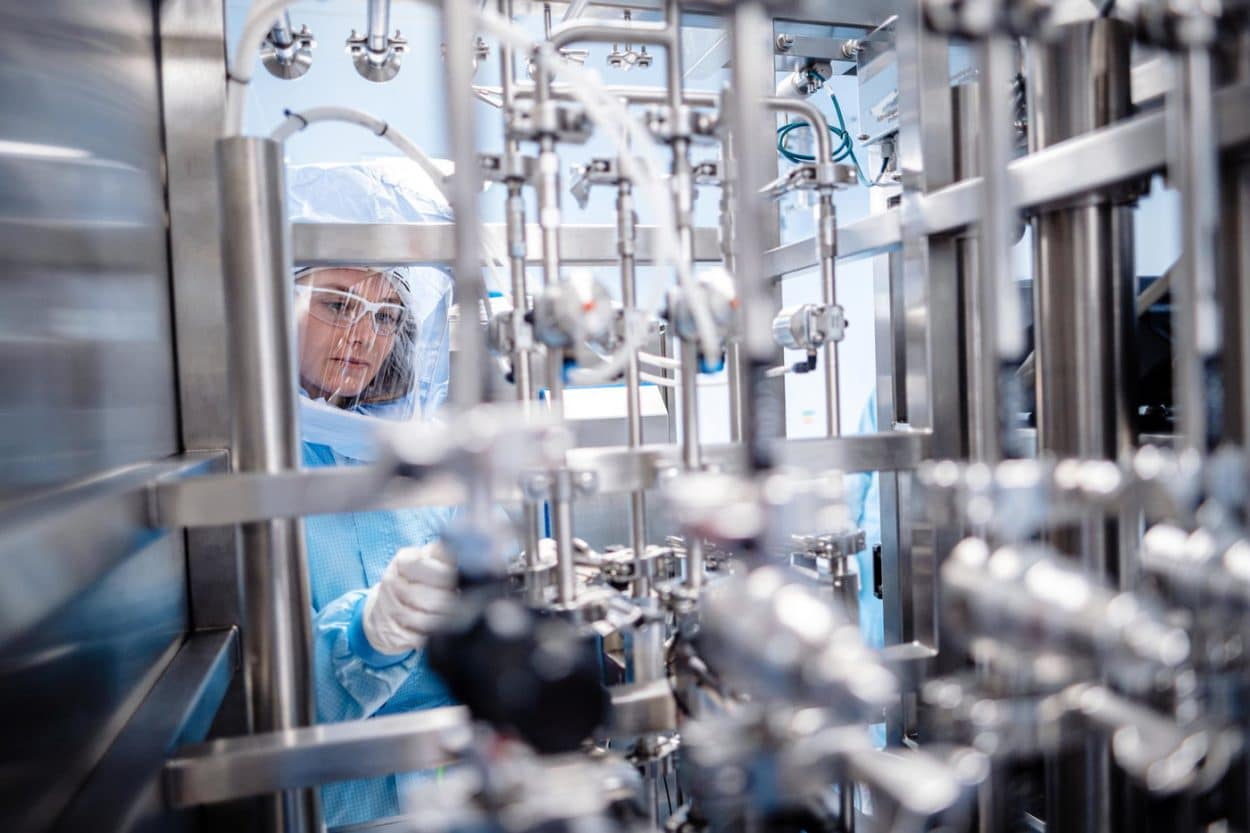 Did the pandemic boost the sales of any of your other products or technologies?
Stavros Papadimitriou: Yes, we offer proprietary chromatography column cartridges which are capable of purifying the mRNA that is used in vaccine manufacturing and we also offer the associated reagents. Recently, we have seen a huge and increasing demand for this technology in the US and also in Europe. This demand is coming from companies that are collaborating with the pharma business and our columns and reagents adapt to any kind of equipment these companies use, they don't need to buy new equipment. The quality of the purification of the RNA is very important because you will use it as a vector for the vaccine. We believe that this will grow tremendously in the next few years because this new technology will be used for all vaccines.
Can you tell us more about this process?
Stavros Papadimitriou: There are three main steps in mRNA manufacturing. First, the target DNA sequence (coding for the antigen) is inserted into a DNA plasmid. The production and purification of DNA plasmid rely on E. coli fermentation. Second, mRNAs are produced by an enzymatic reaction called in vitro transcription (IVT). Here, nucleotides, enzymes, and plasmid DNA (pDNA) that encodes the antigen are mixed together—the pDNA is used as a template, from which the mRNAs are produced. Then, the mRNA is purified to remove IVT reagents, pDNA, and other contaminants. Our technology applies in the purification step offering groundbreaking quality. Finally, the mRNAs are usually encapsulated into lipid nanoparticles—this allows mRNA to enter the cells once injected to patients while also improving stability. 
Has the Covid-19 changed a lot of things in the lab industry in this regard?
Stavros Papadimitriou: Yes, it has changed a lot of things and the speeding up of vaccine generations is going to change too. We will probably see similar virus pandemics every three to five years now. Before, it was only once every 10 to 15 years. Because the borders between animals and humans are becoming smaller and smaller, climate change is helping too, virus transmissions get faster, etc. So there will be more pandemics in the future and we will have new medicines, new pills, new vaccines, new drugs, etc. This of course will create a different problem which is resistance and virus transmutations.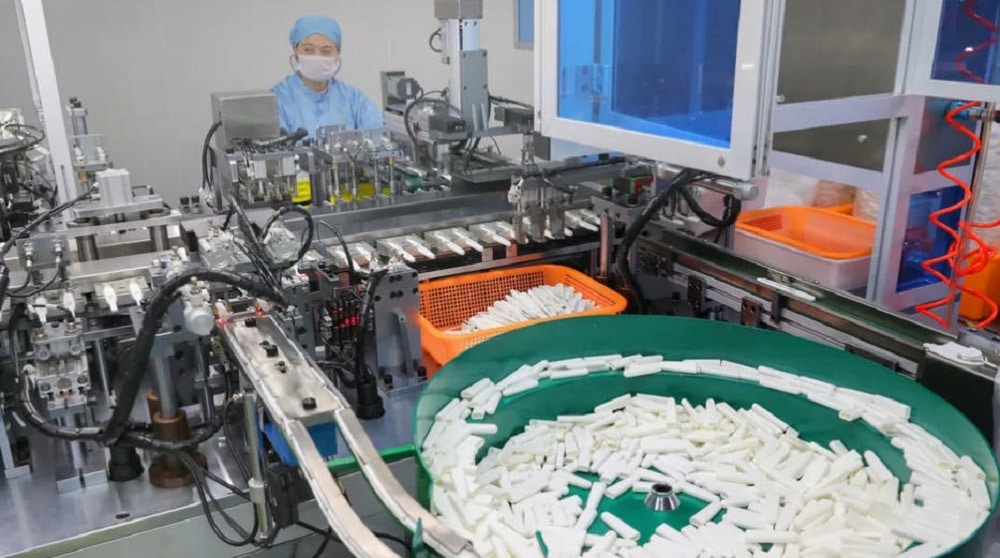 What are the next steps for your company?
Stavros Papadimitriou: Right now, ADS Biotec is monitoring the SARS-CoV-2 market and we hope that with our mRNA purification technique we will become the gold standard in the pharmaceutical supply chain. At the same time, we are monitoring the disease developments and guidelines from the regulatory bodies in the EU and in the US in order to quickly adapt to new requirements. This is what we have been doing since the beginning of the pandemic.
What are the main communication problems with Chinese suppliers?
Stavros Papadimitriou: Importing from China is not an easy process and is not viable for everyone. Accurate supplier selection is a key aspect of the entire process. An organization that decides to follow this path needs to account for the following: cultural challenges, quality assurance methods, understanding the US and EU regulations from the manufacturer, customs clearance procedures, transportation costs, delivery estimates, product design failures.
These aspects are just part of the challenges you may face. Due diligence is key to success and attention to detail. The language barrier is sometimes a problem and the culture barrier too. Most of the organizations faced those challenges during the pandemic. Scandals occurred with low-quality products penetrating both the US and the EU markets. This is why ADS Biotec spends a significant amount of time identifying the right partner with proper manufacturing capabilities and processes in order to guarantee to our customers high-quality products.