From wristbands that make diagnoses to patches that detect diseases, monitor data and manage treatment, wearable and IoT technologies are making waves in healthcare. This month, MEDICA showcases just some of the myriad of pioneering products already revolutionizing the industry.
IoT products, such as smart insulin pens, connected inhalers and Bluetooth-enabled coagulation systems are already achieving success out in the field. Greater use of smartphone-based apps for healthcare monitoring and the increasing incidence of heart disease, diabetes, obesity and hypertension are believed to be driving demand. From devices that are still in the process of development to others now saving lives, the market for wearable and connected medical devices has expanded exponentially in 2019.
Listen and Learn
Among those exhibiting at MEDICA is StethoMe, which creates unique lung and heart screening systems to enable more efficient and accurate diagnosis and help monitor disease. Its smart electronic stethoscope could be used in most European countries via telemedicine providers by the end of 2020. CEO Wojciech Radomski said:
"StethoMe is a smart electronic stethoscope working with a dedicated app and specially designed algorithms—StethoMe AI. It enables the auscultation of a patient's lungs and heart."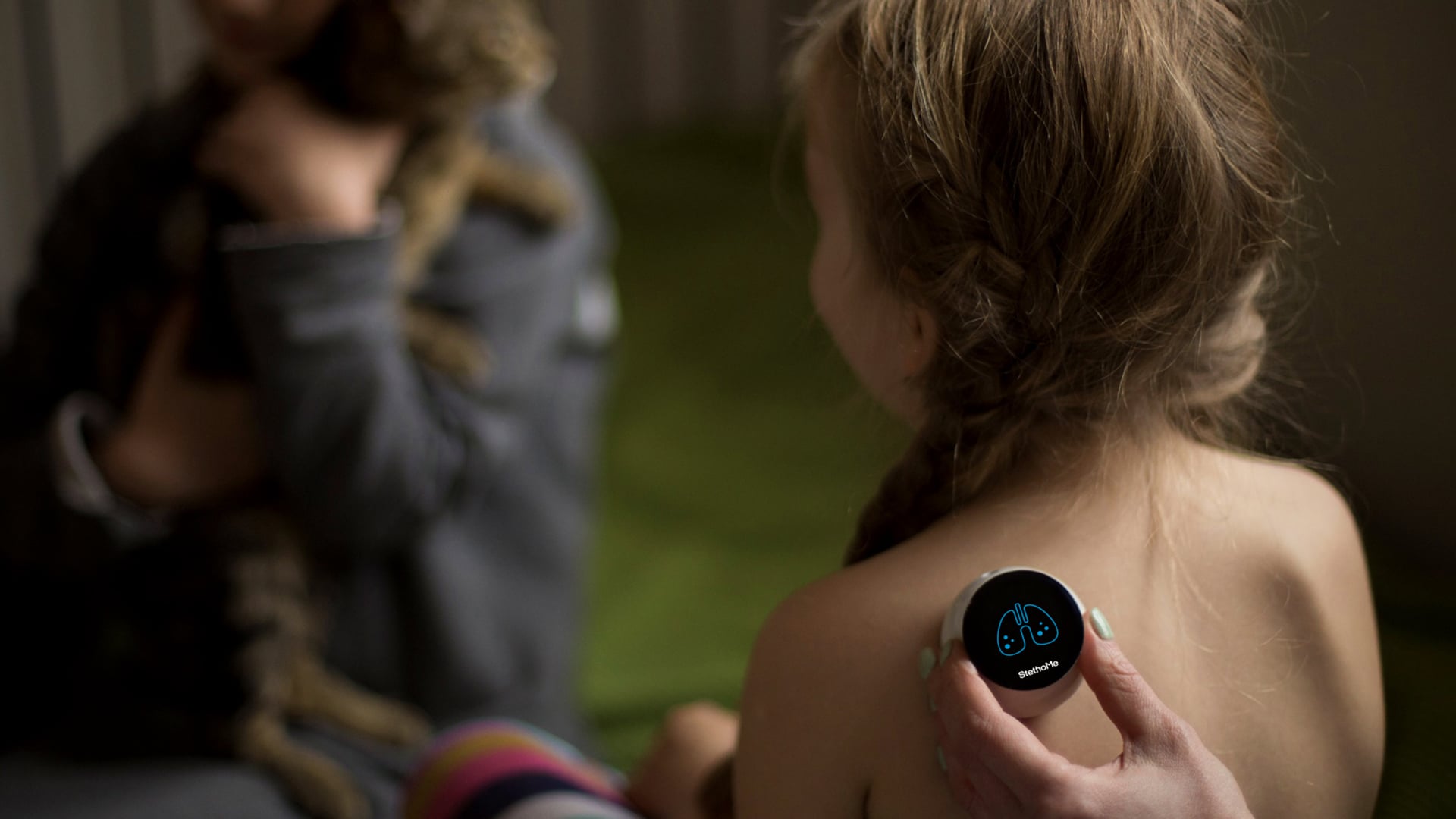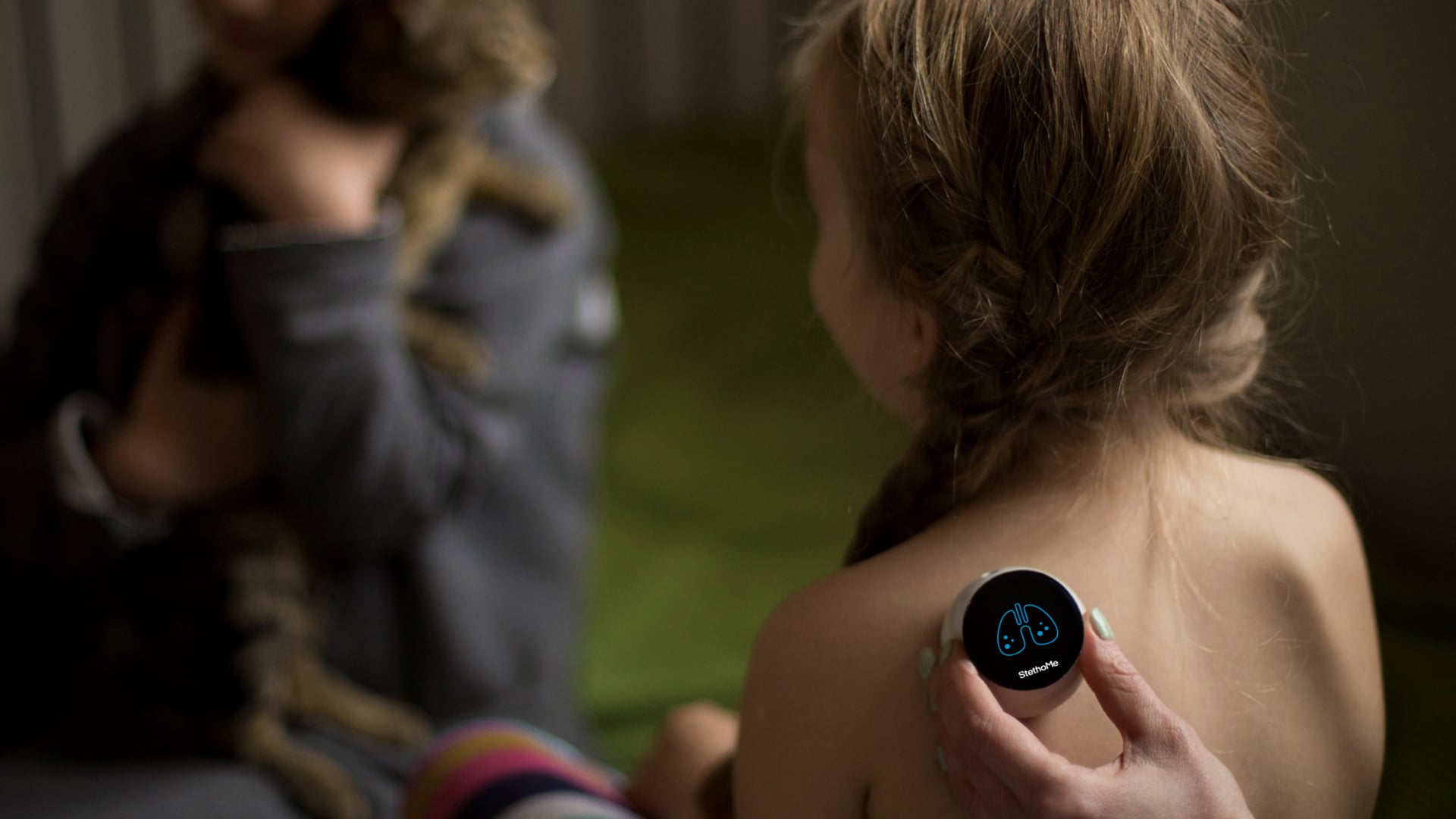 The stethoscope connects to a smartphone via Bluetooth. The patient makes recordings of auscultation sounds and sends them to the StethoMe AI system where they are analyzed by the algorithms. StethoMe notifies the patient when abnormal sounds are detected. The results are also received by physicians who are given a preview for advanced analysis of sounds and recordings in an audio-visual dashboard. The system identifies abnormal sounds caused by pulmonary infections, asthma, COPD and lower respiratory tract infections; the algorithms detect wheezes and rhonchi as well as fine and coarse crackles. Radomski said:
"StethoMe AI can also act as an efficient cardiac screening solution. It identifies heart murmurs caused by aortic stenosis, mitral regurgitation and mitral insufficiency."
Smart Care
MOIO GmbH also develops practice-oriented innovative solutions for the healthcare market, explained Marketing and PR Manager Natalie Heckel. The company is aiming to launch the moio.care system in 2020. The system features a smart care patch to tackle rising care challenges due to increasing numbers of patients with dementia and other needs related to an aging population. The module is wireless and features sensors for acceleration, motion etc. It is also equipped with evaluation technology.
Heckel said:
"The moio is a smart sensor module with a very soft and flexible shell. It is worn with special plasters on patients' backs. If it observes a certain event or need for an intervention, it instantly notifies all the responsible caregivers by sending a signal via their mobile devices."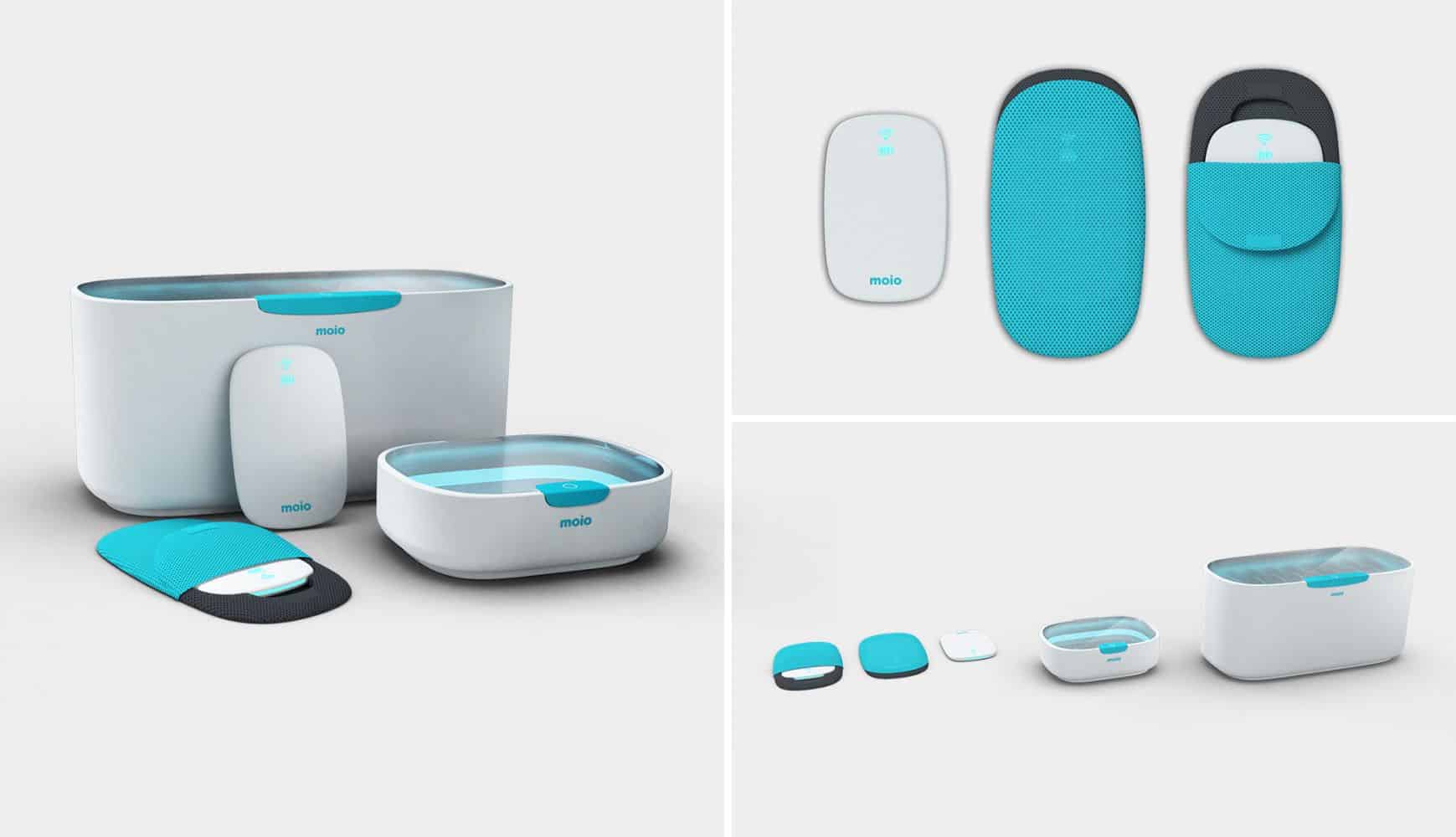 In Step
The Swiss company Gait Up will also be attending MEDICA, with its wearable motion sensor to aid health assessments by considering how a patient moves. CEO Benoît Mariani said:
"Our goal is to enhance health, sport, and society by providing objective measures of movement: the sixth vital sign. Our products provide easy and accurate motion analysis assessments through wearable sensors that can be worn on various locations of the body."
"The information collected by our sensors is processed by proprietary algorithms. Our application produces color-coded metrics with a pre-interpreted report according to norms for various disorders. This report features a range of key parameters that are very useful for clinicians and researchers in the fields of geriatrics, neurology and orthopedics (for gait assessments)," he added.
Blistering Success
One IoT device already available to patients is Popit Sense, which helps ensure vital medication is taken. Timo Heikkilä, co-founder and COO, explained:
"One of our co-founders, Dr Janne Sahlman, is a surgeon and was frustrated when patients missed doses after an operation."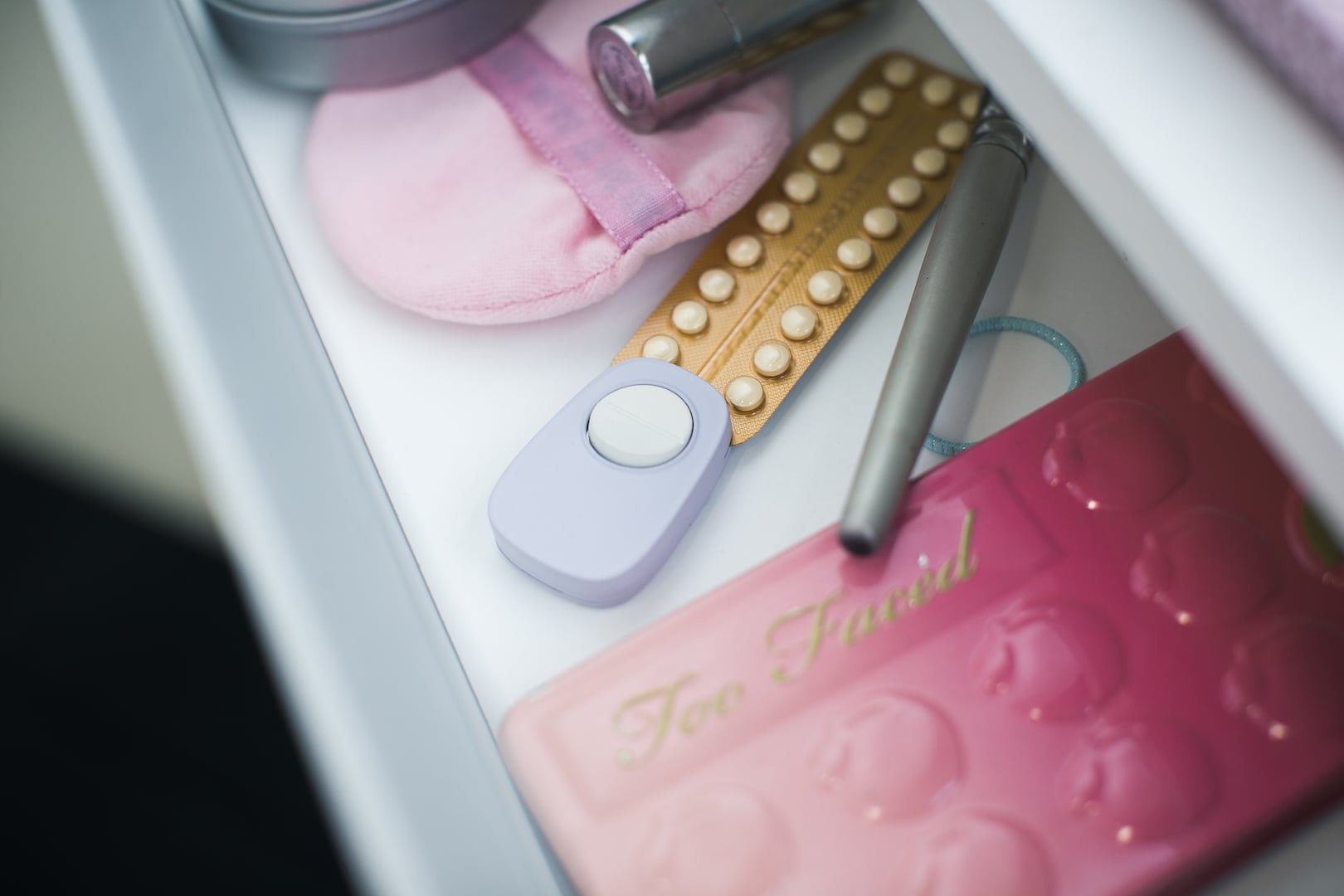 The device is attached to a blister pack and uses patented technology and sensors to detect when a pill has been taken. The information is sent to the medically certified app via Bluetooth and if a dose is missed a reminder is sent. The cloud also sends messages to the patient about possible side effects, lab routines and other useful information. He added:
"One of our main strengths is that Popit Sense can be used for several types of medication blisters out of the box. In a clinical pilot we were able to reduce missed pills by over 80%."