Creator of the world's first connected scale, Withings is launching its latest and "most advanced" innovation: the U-Scan connected urine analysis laboratory. The product comes in the form of a pebble and is placed directly in the toilet. It analyzes the urine via interchangeable cartridges that automatically evaluate specific biomarkers. In the consumer version, Withings is initially launching two cartridges (one for nutrition, one for the menstrual cycle) and in the professional version, it offers a customizable cartridge solution for healthcare professionals according to their needs.
Withings' new product may fit in the palm of your hand but it contains a lot of technology inside. It took the company four years to develop the device and file 13 patents in the face of challenges that had to be overcome and the intellectual property behind it.
With over 3,000 metabolites, urine is a goldmine in terms of health assessment and monitoring. While humans urinate on average seven times a day, urinalysis is usually performed only once a year in a laboratory. U-Scan aims to make analysis more widespread by allowing users to perform biomarker analyses in the comfort and privacy of their own homes.
A Unique User Experience
According to Julius Dewavrin, Product Manager at Withings in charge of U-San, the top innovation of this product is the incredibly simple user experience. He explained:
"Our goal was for the user to simply have to urinate. He or she just has to install the product on the edge of the toilet bowl thanks to a small hook and then the product can stay there without doing anything for three months. That's how long the cartridge inside lasts.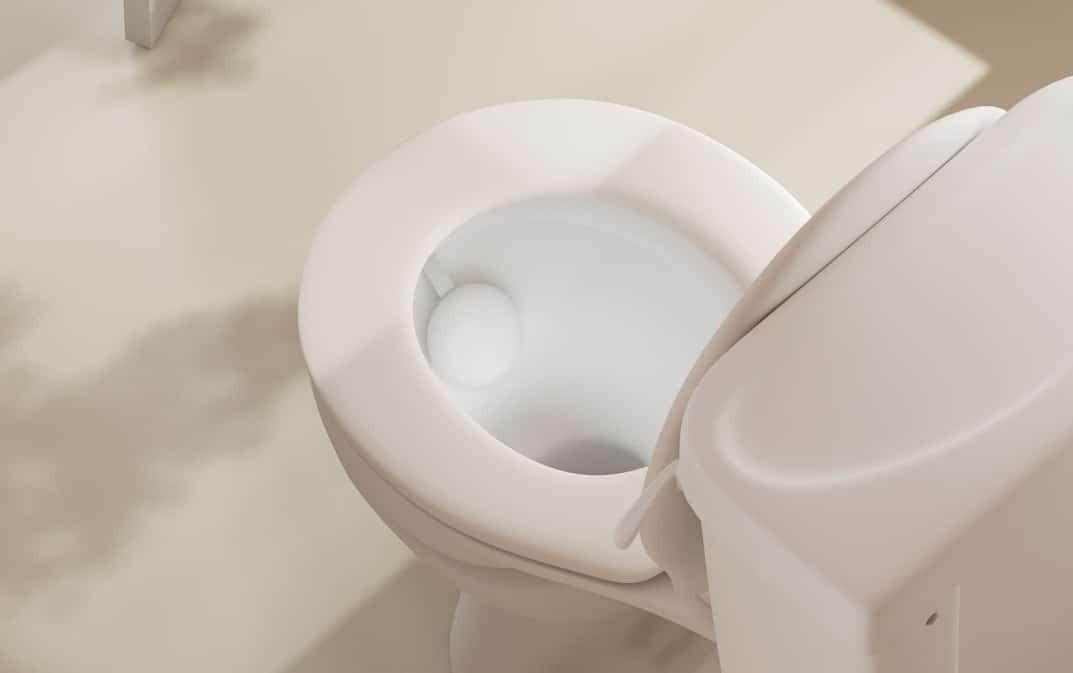 "This is a very strong argument compared to other solutions that exist today, which are mainly either urine strip systems—where the user has to take the strip, put it under the urine stream and visually read the result himself or herself without being accompanied on the follow-up—or the user goes to a laboratory with all the constraints that this implies. 

We don't aim to replace the laboratory but rather to be an alternative, a very simple one ahead of time."
An Innovative Interchangeable Cartridge System
The second most impactful aspect comes from the interchangeable and modular cartridge system. The cylindrical, rotating cartridge is a tiny chemical evaluation chamber containing dozens of miniaturized test capsules providing reliable results. The user simply has to unscrew the product cover to access the cartridge and change it as needed. Each cartridge will be able to address a particular audience and detect certain biomarkers.
Withings starts with two cartridges: the U-Scan Nutri Balance related to wellness and nutrition and the U-Scan Cycle Sync related to women's health.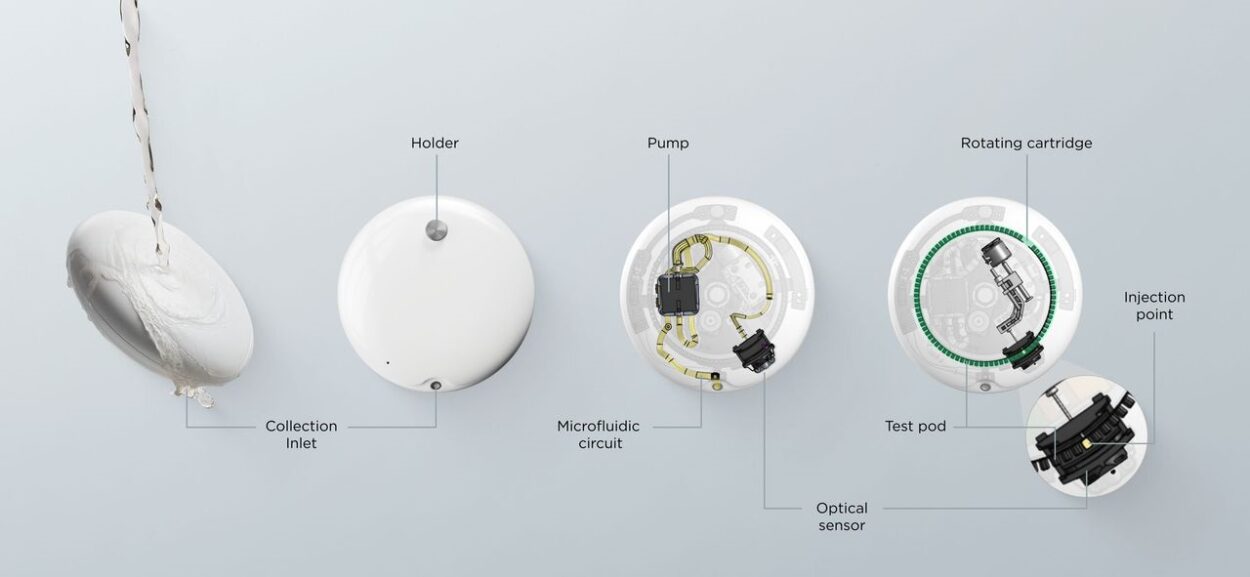 The first cartridge includes the analysis of four biomarkers: the specific gravity which gives an indication of the hydration level of a person; the urinary pH which reflects the acid-base balance of the user's diet; the vitamin C levels which reflect his/her intakes; and the ketone levels to see if the user's eating habits are correct for him/her.
For the second U-Scan Cycle Sync cartridge, the biomarkers analyzed are luteinizing hormone (LH), which is found in classic ovulation tests and which prefigures ovulation, as well as the urinary pH and specific gravity mentioned above.
Julius Dewavrin said:
"In our user testing, we noticed that women also wanted information about their hydration and nutrition, so we also included the urinary pH and the specific gravity. This makes sense because after menstruation, there is a risk of dehydration.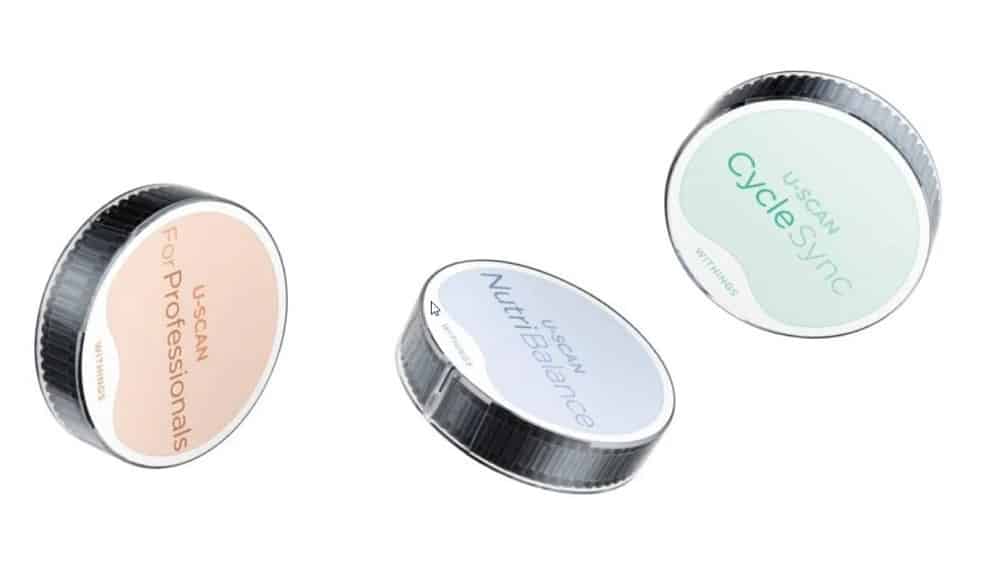 "As for the LH hormone, it allows you to determine the different phases of the menstrual cycle and provides precise information such as the duration or the prediction of the next period. It does this with greater accuracy than applications for monitoring your cycle.

It is important to know that there are 50 million women in the world who track their menstrual cycle in apps today. It's something that has become very common but is mainly based on log-in, meaning that women will indicate which day they had their last period, their symptoms, etc. Instead, we are going to rely on this detection of the LH test."
It is important to note that these first two U-Scan cartridges are not medical devices so the Cycle Sync cartridge is not intended to be an aid to conception.
Accessible and Protected Data
The third major innovation that sets the U-Scan apart is that it makes this urinalysis data accessible via the Health Mate app, which provides a wealth of actionable information based on daily measurements. Julius Dewavrin added:
"The app will help you understand what is being tested, what the results mean and how the user can take action to improve the results or maintain them. We have artificial intelligence that offers a whole system of recommendations based on the user's results and goals, it's a real personalized program tailored to him/her."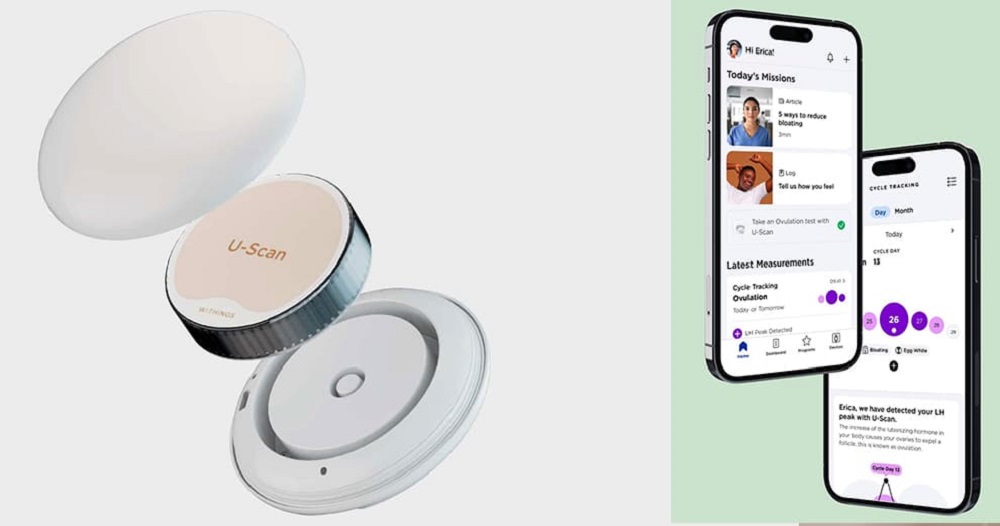 It is also possible to share analysis results with a practitioner as all the data collected via the application can be exported as a pdf and sent by email. 
Regarding data protection, Withings outlined three ways the particularly sensitive and confidential data is being protected:
"Withings scrupulously follows the RGPD, which is today the most demanding reference in terms of data respect. We are ISO 27001 certified which is a certification in terms of infrastructure security—i.e. we are audited to ensure that our users' data is encrypted, secured, etc. And for our data hosting, we work with a European partner and our data is hosted in France today."
The Professional Version of the U-Scan
In the pro version, Withings is targeting several types of potential customers: remote monitoring platforms, the research community and pharmaceutical companies. Dewavrin said:
"The U-Scan for Pro cartridge is not a specific cartridge, it is a customizable solution for healthcare professionals and we invite them to talk to us to find out what their needs are so that we can create dedicated cartridges. We are very flexible on what we can offer them, the response may take more or less time but we are very open on all the applications we can do with our platform."
For now, Withings has launched two partnerships, one of them with the Nephrology Department of the Georges-Pompidou European Hospital. Together, they are setting up a clinical study to prove that the solution improves the management of patients with kidney stones. Withings is providing its product and cartridges, with two specific biomarkers, pH and specific gravity.
The second partnership, more focused on research, is with the Institut Curie on the detection of biomarkers to prevent the recurrence of bladder and ovarian cancer. Withings is working with them so that its cartridges can detect these biomarkers.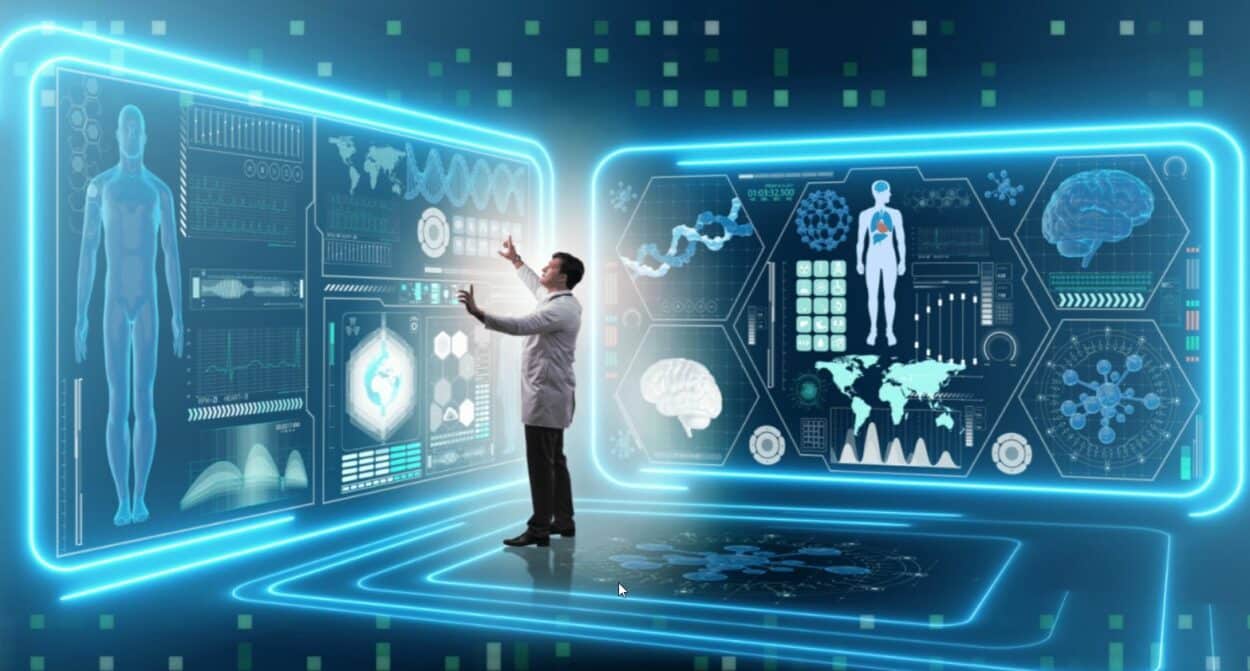 Artificial intelligence will also have its part to play:
"This is the first time we're making daily urine data available, taken accurately and at home. This is completely new and we plan to use a lot of artificial intelligence related to the interpretation of these results and to cross-reference these results with our other markers because Withings' strength is to have a huge ecosystem of products. Adding urinalysis opens us up, in terms of deep learning, to extremely interesting possibilities."
Future Cartridges as Medical Devices
U-Scan will launch in Europe in the second half of 2023 with a retail price for the general public of $500 (starter kit with the case and a cartridge).
Withings has created its own cartridge manufacturing pipeline so it wants to be able to release new cartridges over time based on user interest, feasibility and the regulation process. If they want to make them medical devices, this will take longer and be more difficult.
"It is in Withings' strategy to eventually offer cartridges with a medical purpose. As examples, we would like to address use cases on diabetes, kidney stones and chronic kidney disease."