Robotic surgery is gaining significant popularity among patients and clinicians. Robotic surgery is usually associated with minimally invasive surgery that allows doctors to perform complex procedures with more precision, flexibility, and control than is possible with conventional techniques. The global surgical robotics market is expected to reach $13,365.7 million by 2026, growing at a CAGR of 15.4% from 2019 to 2026.
Some of the factors that are driving the use of surgical robotics include high precision and accuracy as compared to conventional procedures, increasing demand for minimally invasive surgery, the increasing prevalence of gynecology, orthopedic disorders, an increasingly aging population, technological innovations, and the rising adaption of surgical robotics among the population.
According to the American Cancer Society, colorectal cancer starts as a growth on the inner lining of the colon or rectum. In 2018, an estimated 145,600 adults in the U.S. were diagnosed with colorectal cancer. These numbers include 101,420 new cases of colon cancer and 44,180 new cases of rectal cancer. Colorectal cancer mainly affects the elderly population, but there is a rising incidence in the younger population. In May 2017 Intuitive Surgical, Inc. received USFDA approval for the da Vinci X surgical system. This system will provide surgeons and hospitals with access to some of the most advanced robotic-assisted surgery technology at a lower cost.
The da Vinci X surgical system enables optimized, focused quadrant surgery for procedures such as hernia repair, prostatectomy, and others. In the U.S the company performed approximately 325,000 robotic general and gastroenterology surgeries in 2018 and 246,000 in 2017. According to the National Women's Health Network (NWHN), in the U.S. approximately 600,000 hysterectomies are performed annually and approximately 20 million American women have had a hysterectomy. More than 50% of hysterectomies are performed abdominally as there is an increasing trend towards minimally invasive approaches.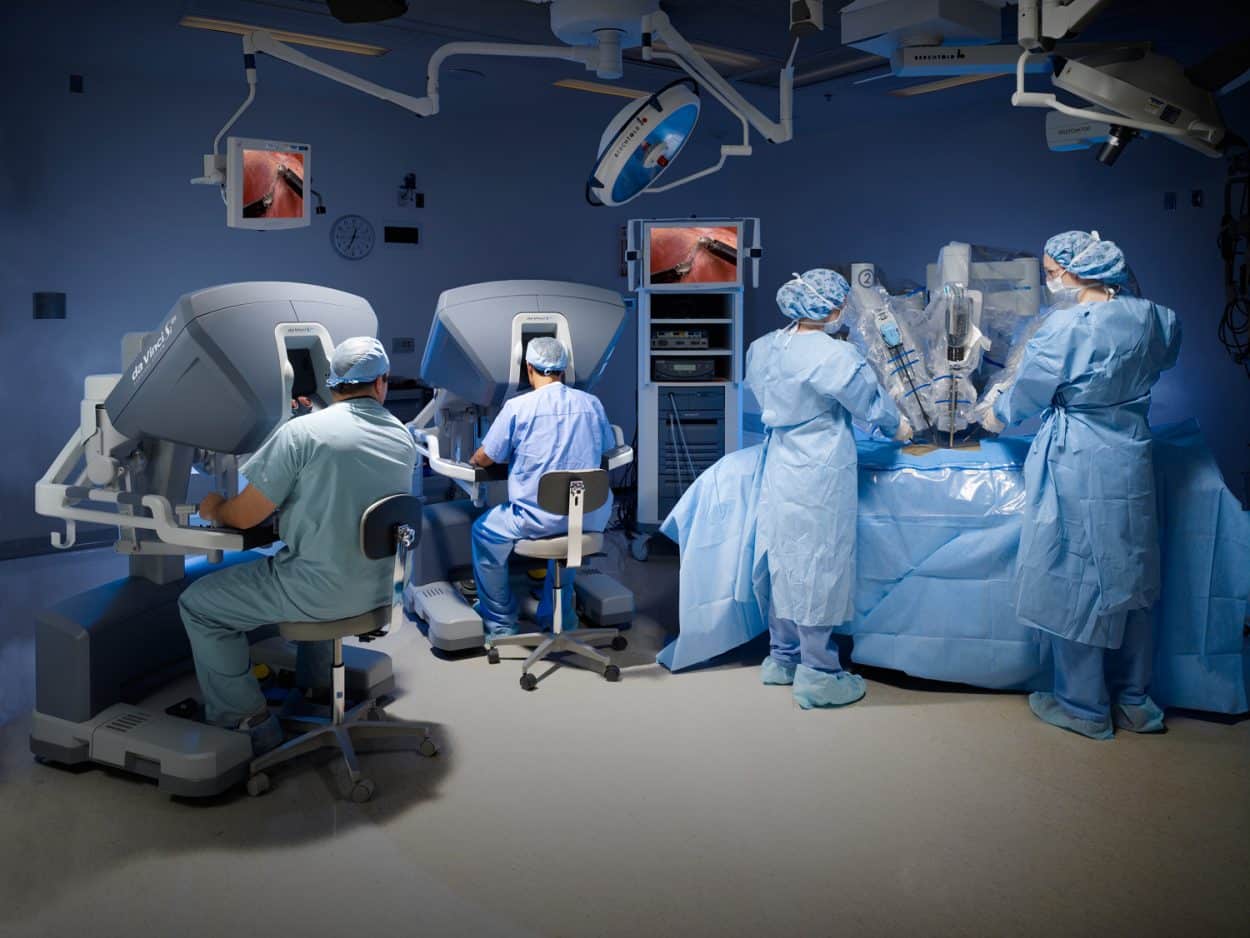 In April 2005, Intuitive Surgical received FDA approval for the da Vinci surgical system to perform gynecological laparoscopic procedures. The approval means U.S. surgeons can use the da Vinci robotic-assisted system in a procedure such as a hysterectomy or myomectomy. With the use of the da Vinci system the patient may benefit from faster recovery time, less scarring, and shorter hospital stay. Intuitive Surgical performed approximately 265,000 surgical procedures in the U.S. in 2018 and 252,000 in 2017.
Partial nephrectomy is the removal of a small portion of a kidney, typically an area of the kidney containing a tumor. In 2019, it was estimated that 73,820 adults in the U.S. would be diagnosed with kidney cancer, 44,120 men and 29,700 women. Kidney cancer is the sixth most common cancer in men and the eighth most common cancer in women. It is estimated that 14,770 deaths occurred in 2019. In May 2018, Intuitive Surgical, Inc. (U.S.) received USFDA approval for the da Vinci SP surgical system for urologic surgical procedures that are appropriate for a single port approach. The company also received regulatory clearance for the da Vinci SP surgical system in South Korea. The company performed approximately 128,000 surgical procedures in the U.S. in 2018 and 118,000 in 2017.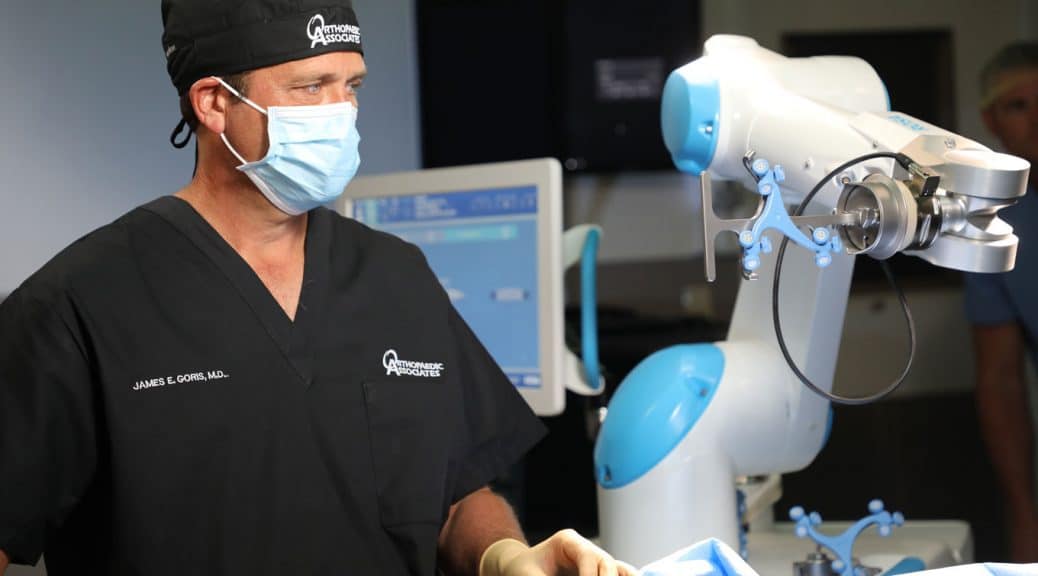 According to the CDC, each year over 300,000 people aged 65 years and older are hospitalized for hip fractures. More than 95% of hip fractures are caused by falling sideways, and women count for three-quarters of all hip fractures. Accurate alignment and positioning of hip implants are critical factors in hip replacement procedures which can be achieved by robotic surgery. In January 2019, Zimmer Biomet received 510(k) FDA clearance for ROSA knee robotically assisted total knee replacement surgery. The ROSA knee system includes 3D pre-operative planning tools and real-time intraoperative data on bone and soft tissue anatomy to improve bone cut accuracy and the range of motion gap analysis.
The surgical robotics market is highly consolidated with the top players occupying the maximum market share. The major players in the global surgical robotics market include Intuitive Surgical, Inc. (U.S.), Medtronic, Plc (Ireland), Stryker Corporation (U.S.), Globus Medical, Inc. (U.S.), Accuray Incorporated (U.S.), Siemens Healthineers AG (Germany), Zimmer Biomet Holdings, Inc. (U.S.), Johnson & Johnson (U.S.), and Smith & Nephew, Plc (U.K.).