This summer, MedicalExpo e-magazine is republishing ten of its most popular articles—an opportunity to review the cutting-edge innovations and digital technology that have made an impact in several healthcare sectors this year. Here is article #6 in chronological order:
Cutting-edge technology has seen surgical robots acquire increasing complexity. But what if a surgical robot could perform an operation on its own, without any need for human guidance during the procedure? Thanks to advances in artificial intelligence (AI) algorithms and sensory technology, the day when going under the knife is an all-mechanical and digital affair may soon be on the horizon. 
(Published on March 28, 2022)
Surgery performed by humans is influenced by numerous physical, mental, and technical variables, meaning consistency is difficult to achieve and quantify. These factors undoubtedly contribute to the wide variation in surgical outcomes and survival rates observed across medical institutions and between countries.
Surgical robots, which have been around for a while and are continually advancing in complexity, remove some of these variables from play. They don't get tired and their hands don't shake, they have scalable motion, and they have a greater range of axial movement. The Da Vinci system from California-based Intuitive Surgical, for example, allows surgeons to take control of multiple robotic arms through a hand-operated console, affording them greater dexterity and vision when operating in hard-to-reach areas. Robots such as this have already been shown to produce enhanced margins and lower morbidity rates for certain procedures.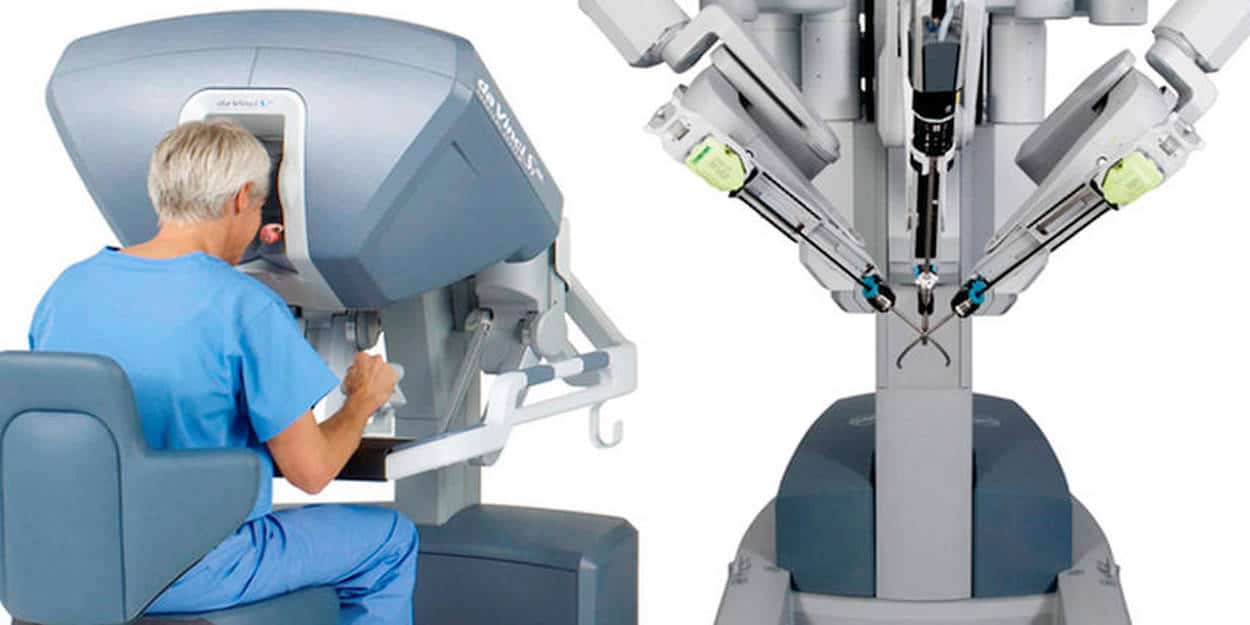 But what if a surgical robot could perform an operation on its own, without any need for human guidance during the procedure?
STAR of the Show
Researchers at Johns Hopkins University in Baltimore have developed the Smart Tissue Autonomous Robot (STAR), a self-guiding surgical robot that can perform challenging laparoscopic procedures in gastrointestinal surgery, including intestinal anastomosis (anastomosis is a surgical connection between two tubular structures such as loops of intestine or blood vessels). It can adjust its surgical plan in real-time, helping it to adapt to changing conditions during surgery. Recently, the robot has successfully carried out keyhole surgery on the bowels of four pigs mostly autonomously for the first time, which researchers say is a significant step towards human trials.
Justin Opfermann, a PhD student in the university's Department of Mechanical Engineering, said:
"This is first time autonomous soft tissue surgery has been performed using a laparoscopic (keyhole) technique. The STAR produced significantly better results than humans performing the same procedure, which requires a high level of precision and repetitive movement. This is a significant step toward fully automated surgery on humans."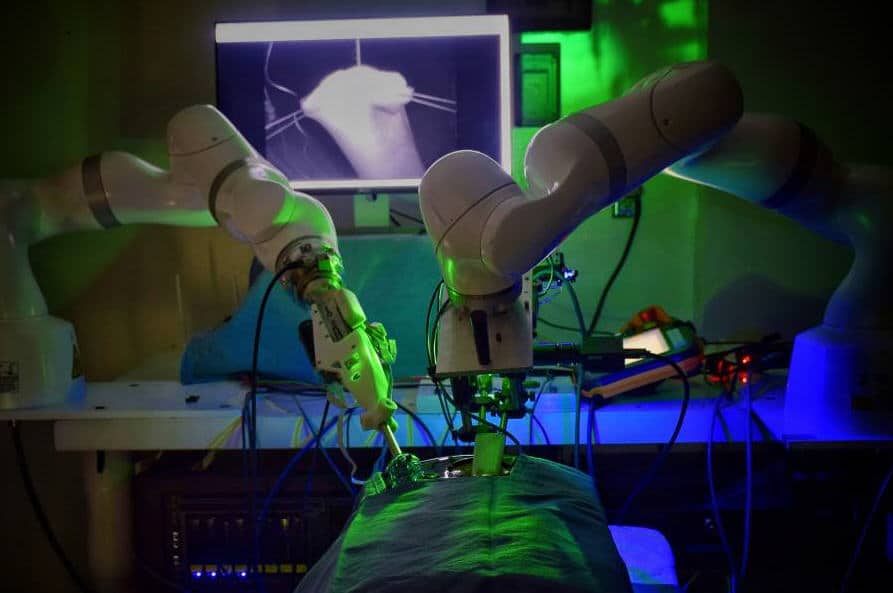 Laparoscopic procedures have demonstrated quicker patient recovery and less pain than analogous open surgeries. As the field moves further towards laparoscopic approaches for more surgeries, it is important to have a cutting-edge robotic surgical system that can handle the transition. Opfermann explained:
"Our team has made advances in surgical tool design, new cameras that provide three-dimensional imaging of the surgical field, and a new robotic control scheme that enables autonomous laparoscopic anastomosis for 86% of the suturing task."
Prior to surgery, the system images the surgical field and generates multiple surgical plans to complete the anastomosis. After the operating surgeon chooses a suturing routine, the STAR executes the suturing task autonomously. Throughout the procedure, the robot tracks deformations of the soft tissue and updates the surgical plan if and when necessary.
Future Focus
The STAR system is currently undergoing pre-clinical studies. Challenges that still need to be overcome include reducing the size of the endoscope and improving the robot's fail-safe operation (i.e. making it easier for the operating surgeon to make adjustments). The Johns Hopkins team is working on a plan to perform the first-in-human studies within the next five years.
Essential to reconstructive surgery, anastomosis is performed over a million times every year in the United States alone. Surgical outcomes for patients are highly dependent on the surgeon's skill—even a single missed stitch can lead to anastomotic leak and infection. In laparoscopic surgeries, and particularly in smaller pediatric patients, these challenges are even more difficult. Robotic anastomosis is one way to ensure that surgical tasks that require high precision and repeatability can be performed with more accuracy and precision in every patient. Johns Hopkins professor Axel Krieger, who heads up the STAR project team, said:
"Going forwards, surgical robots with increasing level of autonomy have the potential to democratize access to the best healthcare and reduce complication rates. Our goal is not to eliminate surgeons but to give them the best tools to improve surgical outcomes. A good analogy is the use of a park assist or break assist mode in modern cars."