Mitsuru Sato is the CEO of Olpaso, a Japanese manufacturer of automation systems for blood collection sites. He has over 20 years of experience developing blood collection tube labeling machines. In February, he launched his new baby: TiPO s, a very compact tube labeling system and tube sorter. According to him, this is the most compact and fastest machine on the market today for such a capacity (200 tubes). We met with him.
Slim, discreet and not very talkative behind his small round glasses, this electrical engineer from Sendai created his company in 2009. Why did he choose a curious name like Olpaso, which does not sound Japanese at all? Because he loves Spain, having been there twice, and is an avid fan of flamenco dance and music. After returning from his travels there, he decided to call his company Olpaso—Ol for "Olé" and paso for "step" in Spanish.
There are only ten people in his company, but Mitsuru Sato doesn't need many more because his job is to imagine and design tube labeling machines so unique that he can then develop top partnerships in order to sell them. As an engineer, he had exchanges with two Japanese competitors and the products he designed left a mark on those large companies.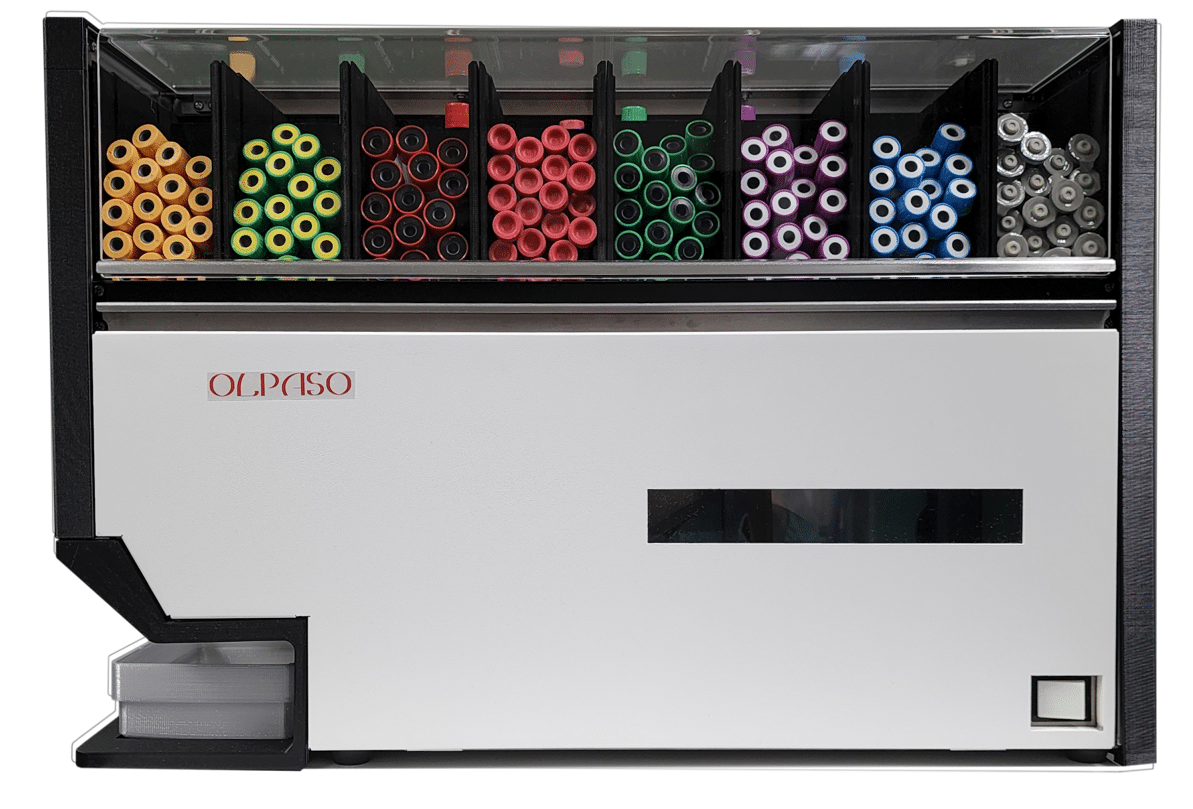 In late February, Mitsuru Sato launched his new creation in the world: the TiPO s. According to him, there are only two other companies in the world that propose such a model—one in Japan and another one in Korea. He analyzed and dissected their products and decided to make an even better one.
This is how he came up with a 20-kilogram ultra-compact and ultra-fast machine that still has a very large capacity.
A Unique Compactness
According to the CEO of Olpaso, the TiPO s' most innovative aspect is its compactness—199mm (W) x 590mm (D) x 398mm (H). The machine also has eight different tube varieties, each variety holding up to 25 tubes. This means a total capacity of 200 tubes, which is "much more than the competition for such a size of the machine."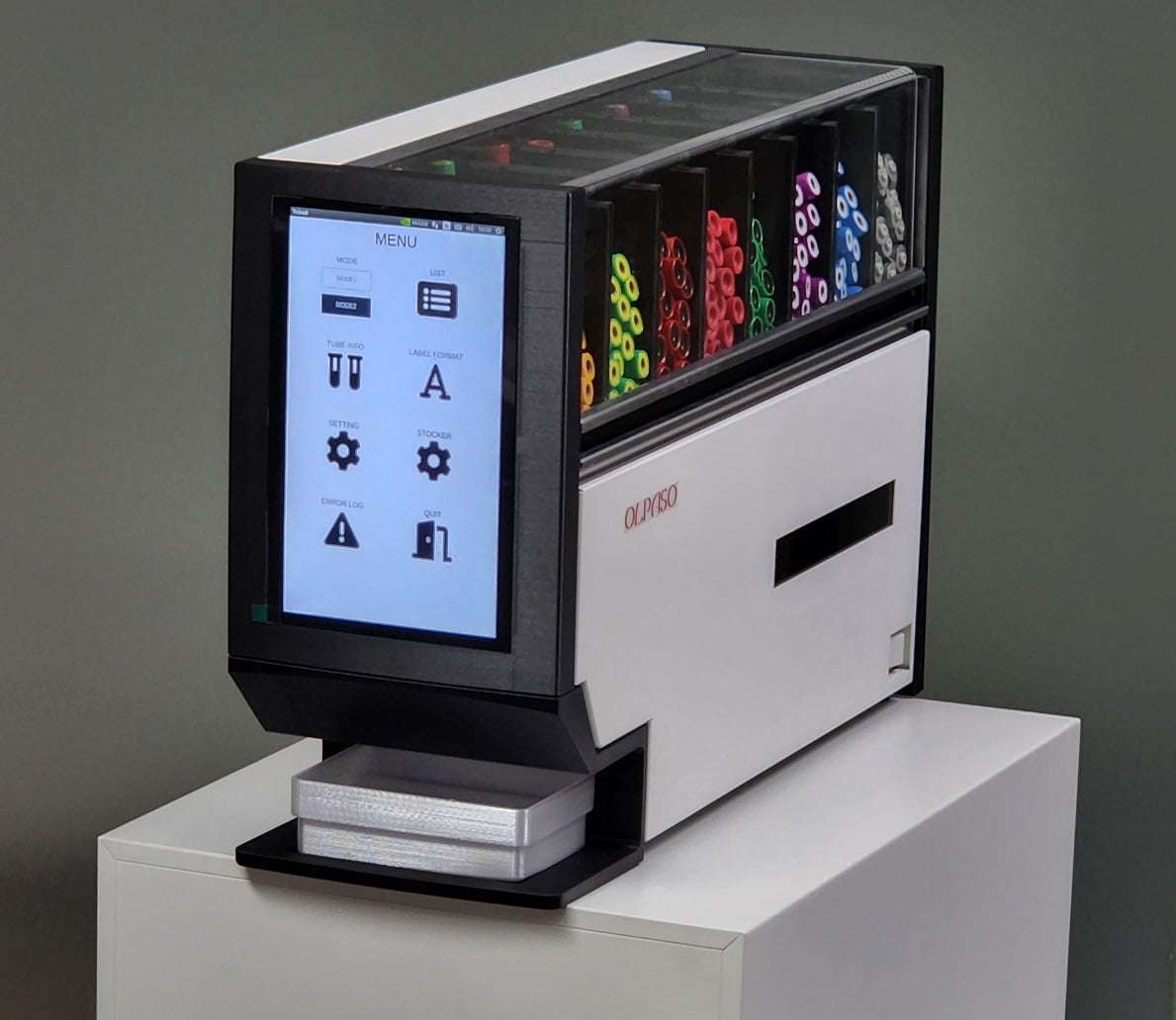 The TiPO s is also ultra fast since it takes about 2 and a half seconds to process one tube. It is very easy to use and it avoids human error. The TiPO s prepares blood collection tubes accurately by communicating with LIS (Laboratory Information System) and HIS (Hospital Information System).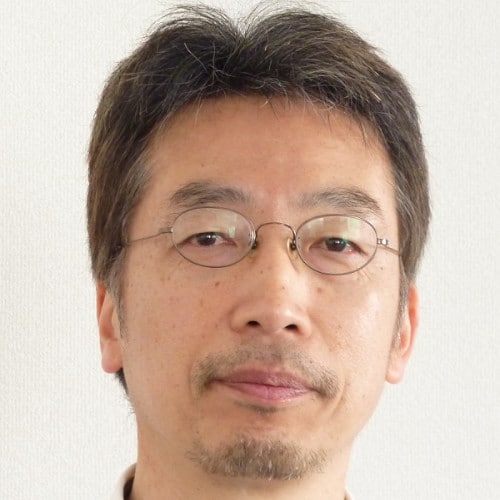 So what is Mitsuru Sato's secret?
Behind this very humble man lies a personality whose motto is to never give up.
For his latest project, it took him a year of thinking to design the new TiPO s.
But this time, he doesn't want to sell it to big names in the industry.
He wants to push it around the world and sell about 2,000 of them to start with.
Because according to him, this machine has qualities that cannot be ignored by clinics and hospitals that don't want to buy huge machines requiring a lot of space and adequate installation.
Especially in Japan where overcrowding is a problem and lack of space a constant challenge.
High Quality at Low Prices
The TiPO s offers high quality at a low price, with a sliding scale price system if more than one is ordered.
In addition to the new product, Olpaso already offers a wide range of labeling systems, both small and large scale, such as the Olpaso 1 automated tube labeling system, the DoLa delivery robot and the TiPO 8 blood sampling tube sorter. To date, Olpaso has shipped several hundred units of various models to Japanese customers and overseas distributors.
Mitsuru Sato's mission is "to provide high-quality, low-cost automation systems to healthcare professionals so that they can spend more time with their patients." In order to achieve this mission, he has consistently focused on developing products that incorporate the most sophisticated information technologies.