As a combination of artificial intelligence technologies and the Internet of Things infrastructure, the "AIoT" is making healthcare smarter and smarter with the goal of improving human-machine interaction and enhancing data management practices. We spoke with Dr. Ted Chang, CTO of Taiwan-based Quanta Computer Inc., who believes that in healthcare we will soon see "data as the new fuel of the future and the cloud as the combustion engine."
Dr. Ted Chang is an expert in the field of smart healthcare. He sees a strong future for the "AIoT." He explained:
"We simply integrated the terms 'AI' and 'IoT' to create the idea of an 'artificial intelligence of things.'

A couple of years ago, when people started talking about the IoT, they tended to think of it in terms of devices only. But from our point of view, the most important things are the internet and the data created by the connected devices.

Then, the real value comes from the mass of data you are collecting when you bring machine learning in. This is because people cannot read and analyze it. You need to apply AI to curate the value from the data you collected through IoT."
Smart Devices
Quanta Computer is one of the world's leading computer manufacturers. It provides innovation, design and manufacturing services to some of the biggest global brands. It also focuses on cloud computing, enterprise network solutions, mobile communications products, smart home products and autotronics, as well as smart healthcare. Dr. Chang said:
"We have a platform called QOCA, which has two parts—one is wearable IoTs so people can collect vital signs at home and support connected health. The other is a private cloud to collect data and conduct machine learning in a local environment, so doctors don't have to learn how to do programming before using our platforms.

They have the knowledge about the data collected—we simply try to convert their intelligence into AI. In other words, we try to artificialize their intelligence in a new domain."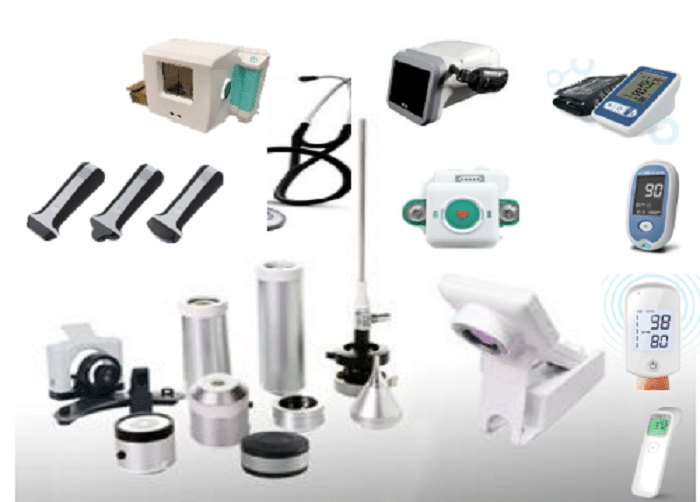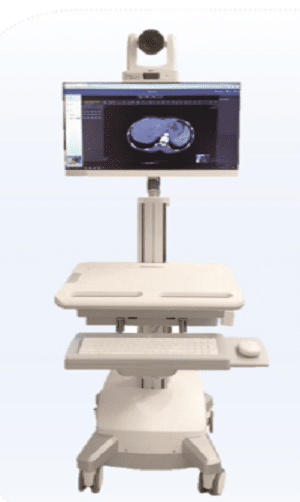 QOCA devices include a Bluetooth low-energy disposable thermometer, a portable ECG monitoring device and a wifi otoscope. They gather information that can be viewed by clinicians in real time.
The series is built upon QMULUS—Quanta's cloud architectural solution—and is currently being used to support some 50 hospitals in Taiwan across different services and to deliver telemedicine and telehealth over the cloud.
Supporting Home Healthcare
Dr. Chang believes the world is facing two major challenges in healthcare. He explained:
"One is the increasing numbers of elderly people and the other is pandemics like Covid. These two challenges are forcing us to create new healthcare systems.

These need to be able to help in-patients but also patients at home. In order to do that, we need to create more medical devices that allow patients to be connected to the hospital.

We need to be able to take care of them within an almost zero-touch environment, which is why IoT wearables are very important.

In addition, you will need to deploy telehealth and telemedicine over the cloud to the home."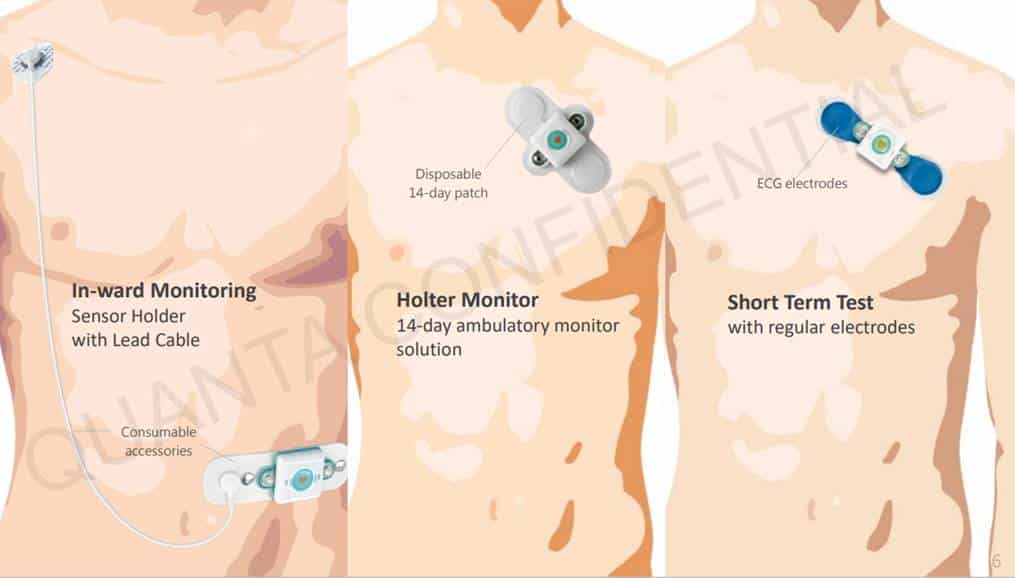 But, he continued:
"You could face the problem that you are collecting massive amounts of data that the traditional hospital cannot analyze.

That is why it is important to support the development of AI to improve the processing of the data for diagnosis purposes.

You also need AIoT to deploy telehealth and telemedicine over the cloud. The cloud is the combustion engine and the fuel is the data. Without that nothing will happen."
An Alphabet Solution
Dr. Chang views the smart healthcare of the future in terms of an "ABCDEF" of areas to be addressed and brought together. These he defines as AI, big data, the cloud, (wearable) devices, the edge and fintech.
He added:
"Basically, in the future, you will need more medical grade wearable devices to monitor health. Then, for all the IoT devices, you need a cloud to store the data and provide enough computing to support the AI processing or machine in order that you can do big data analysis and come up with new influencing models.

You need to deploy AI as a new medical service over 5G to the edge, and all this has to be secure."
He is optimistic about the speed at which all this can take place.
"Everyone understands the importance of AI and how it can help medicine and health in the future. But there are more and more regulations—we now need to certify software as well as medical devices and in the future AI or algorithms will need to be regulated too.

But I am very optimistic. I do believe that within five years AI will become normal, ordinary tools and that we will see these used more widely in our major hospitals of the future."