Italy-based digital developer AccYouRate has launched a smart T-shirt capable of providing real-time online monitoring of the body's vital signals. The 100% textile e-Shirt measures ECG (including heart rate), breathing frequency and depth, body temperature, accelerometer, GPS and body position, which enables fall alerts.
Dr. Amir Toren, Managing Director and Board Member of AccYouRate, explained:
"AccYouRate's technology allows for the continuous collection and transmission of data over several days, without the need for frequent re-charging or re-setting.

All data can be accessed via a secure software platform, including analysis tools via proprietary algorithms, a user-friendly dashboard, as well as analytics at individual or group level."
Detecting Anomalies
The idea is that the T-shirt, which is made with organic, washable fabric, monitors vital body signals under ordinary living conditions and activity.
The biomedical signals and vital signs are detected by printed and invisible polymeric sensors, seamlessly embedded in the smart T-shirt's fabric. The data is processed by a miniaturized wearable control unit that records the data and sends it to a bi-directional platform.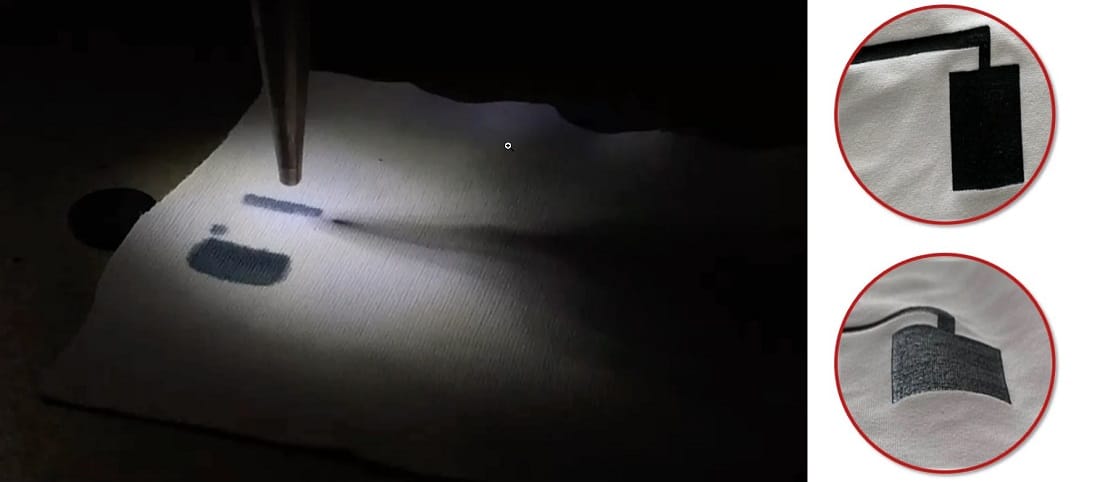 The platform transmits the data to the user via smartphone or smartwatch and then to a remote unit that analyzes the data using dedicated, proprietary software and algorithms.
If anomalies are detected, an alert signal is triggered, followed by actionable recommendations. If the anomalies justify immediate intervention, emergency operators will intervene.
A Variety of Applications
In addition to remote patient monitoring, the e-Shirt can help detect unexpected health issues early, ultimately leading to improved patient outcomes and reduced healthcare costs.
It can be used to monitor the physical well-being of employees in real time in the workplace and track their location and movement when in proximity to hazardous areas. It also has applications in sports, where it can monitor performance and help prevent injury by monitoring stress levels and impact on the body during physical activity.
The e-Shirt is CE-marked and its technology has been validated by major universities, including Johns Hopkins in the US, the University of Bologna and UniRoma4 in Italy.
Proactive Protection
According to Alessandro Sabattini, AccYouRate's Chief Sales Officer, the e-Shirt itself costs less than €100, with the central unit and monitoring services on a monthly subscription.
The aim is to keep this as low as possible—in single-digit euros—to ensure broad access to the product where it is needed most. He said:
"The use of wearable devices that help people monitor their health is booming due to advances in sensors and artificial intelligence.

The Covid-19 pandemic also spurred the development of wearable devices to monitor health conditions – these range from smart watches and bracelets to patches and garments."
Dr. Toren added:
"There are several unique advantages to AccYouRate's product—it is comfortable, washable and made of cotton-based fabric. It has a wearable and removable miniaturized control unit and imperceptible and washable non-metallic/polymeric sensors.

It also has new ergonomic and stabilizing fitting, embedded sensors in the fabric and it was designed to be affordable. AccYouRate aims to help people to proactively protect their health—and proactivity starts with knowledge."