Scientists have developed the first handheld device that can accurately diagnose concussion in just fifteen minutes. Using a simple blood test, the tool enables doctors to swiftly evaluate mild traumatic brain injury (TBI) and relieve the pressure on frontline health services.
It is the first test that can identify two complementary biomarkers known to be elevated after brain injury, which means it can objectively diagnose concussion. In the future, it could be used in sports, schools and workplaces, in addition to helping paramedics and hospital emergency staff triage patients.
Currently, concussion is diagnosed through a combination of CT scan, patient questionnaires and a neurological exam. The new portable blood testing device, developed by the healthcare company Abbott, delivers results in minutes by the patient's side, removing the need for centralized hospital testing in some cases. The i-STAT TBI Plasma test uses a blood plasma sample that is inserted into a cartridge in the handheld device, which then analyzes it for proteins that indicate concussion. Beth McQuiston, medical director for Abbott's diagnostics business, said: 
"Having this blood test available could help eliminate wait time in the emergency room and could reduce the number of unnecessary CT scans by up to 40%. Hopefully this encourages more people to get tested after a head injury, allowing patients to take the appropriate steps to recover."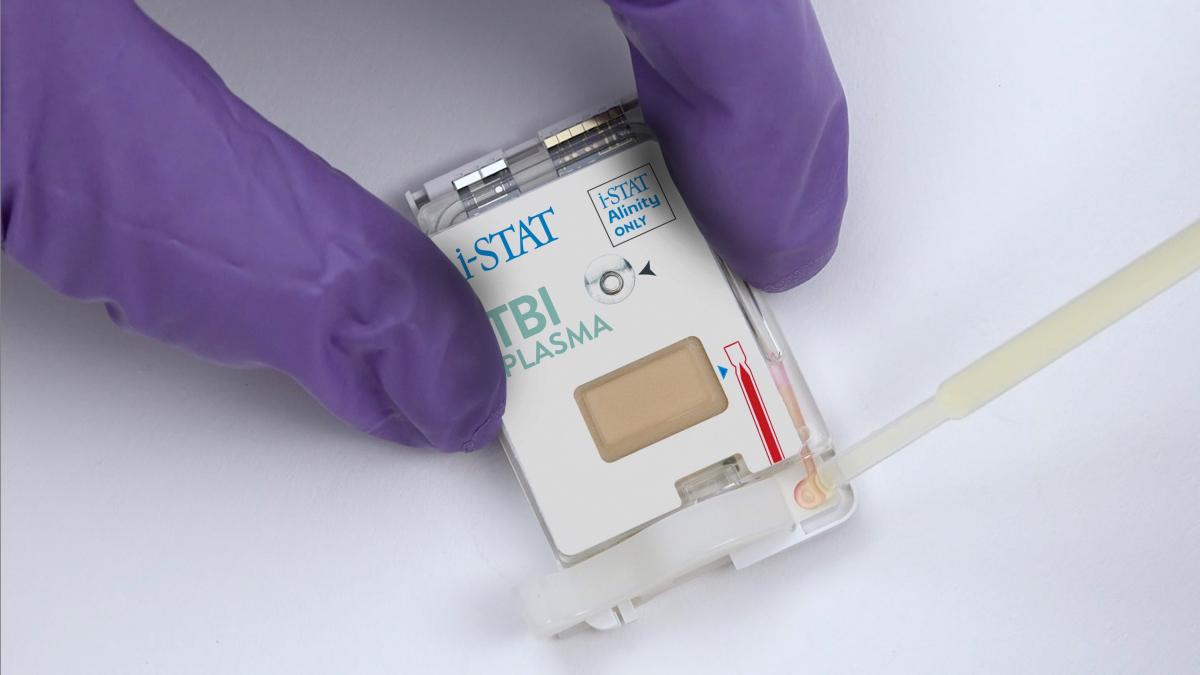 Concussion is most commonly caused by everyday accidents such as falls and collisions, or while practicing contact sports such as rugby. Accurate and timely diagnosis is key as the first ten days after the incident are when further injury is likely to occur. Minor traumatic brain injury can be extremely difficult to diagnose as it is an evolving condition and symptoms are often delayed. Abbot's new test could lead to the use of handheld diagnostic tools in sports settings to reduce the risk of serious or long-term injury. 
Future Developments
The device is currently being trialed in the UK at the Oxford University Hospitals NHS Foundation Trust. Alex Novak, an emergency medicine consultant at Oxford University Hospitals, said:
"A more sensitive and nuanced panel of diagnostic tools could have significant potential to positively impact both the immediate and long-term management of such patients."
Peter McCabe, chief executive of the brain injury charity Headway, added:
"There is a great deal of research currently taking place regarding the use of biomarkers such as blood or saliva to detect brain cell damage following trauma. The potential implications of such innovation are encouraging, with the immediate hope that the use of this technology in emergency settings will lead to improved outcomes for patients."