In the ongoing global efforts to contain the Covid-19 virus, the ability to conduct rapid mass testing is proving critical to success. It is also an area where many countries are facing major challenges. Researchers at Carnegie Mellon University and the University of Pittsburgh have just developed a test that may help overcome this challenge.
Created by a joint team of engineers and virologists, the test enables Covid antibodies, the blood-borne protein that attacks the coronavirus, to be detected in 10 seconds. The presence of these antibodies in a person's blood indicates that they were previously infected by the virus. Pinpointing who within a population has Covid antibodies helps track the virus' progress, including by identifying who may have developed immunity.
Micro 3D printing technology lies at the heart of this research innovation. Dr. Rahul Panat, Associate Professor of Mechanical Engineering at Carnegie Mellon University, whose group developed the test, explained:
"Micro 3D printing allows you to produce new shapes in devices and new combinations of materials. The progress we are making today in biomedical devices is inherently tied to the progress in microfabrication."
The device is made using trademarked Aerosol Jet 3D electronics printers developed and patented by Optomec, a U.S.-based company specializing in additive manufacturing technology. About the size of a U.S. quarter coin, the device is formed by printing gold micropillars onto a substrate, coating them with reduced graphene oxide, then attaching Covid antigens, the markers of the virus. A pinprick of blood is obtained from the person being tested, and if the sample has any Covid antibodies they latch on to the antigen, creating an electrochemical reaction.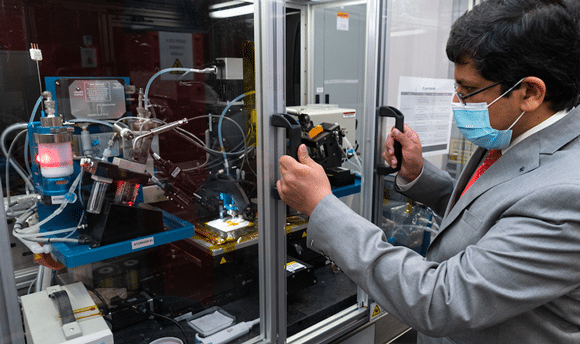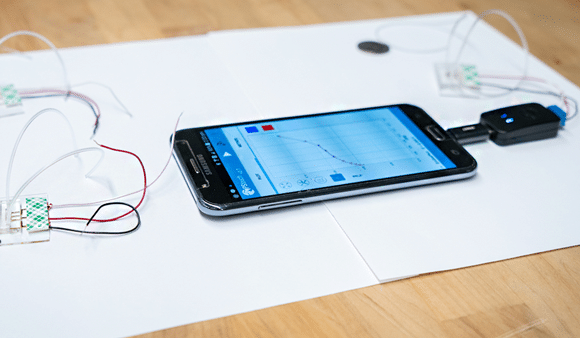 Unlike other manufacturing processes that create a smooth surface finish, the Optomec aerosol jet printer produces a rough surface on the gold micropillars. This trademark 'stickiness' allows the antigen to easily load onto the micropillar resulting in it being able to detect even very small amounts of antibodies. A single device costs in the range of tens of dollars to make.
Like a Home Glucose Test
The device gets connected to a dongle that has a small electrochemical analyzer, which confirms the presence of antibodies. The dongle connects to a smartphone that reads the result on a custom app. Both interfaces—the dongle and smartphone app—are already widely available on the market. One advantage of choosing such interfaces, according to Dr. Panat, is that:
"It lowers the technical expertise needed to take a reading. It can be like a glucose test you do at home."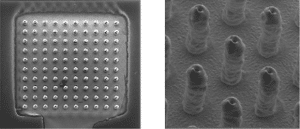 After a test is performed, the device gets washed with formic acid and another test can be done in a minute. While at least 10 tests can be done with complete accuracy, the detection capability weakens after that and the device needs to be replaced. The research team published its preliminary data in September, with larger-scale trials underway at the University of Pittsburgh Medical Center.
With parts of the world getting battered by a new wave of Covid infections and a vaccine very likely still months away, testing is set to remain an indispensable part of nations' Covid mitigation strategies. For example, when China, which had been doing very well at containing Covid-19 over the summer, experienced an outbreak in October in the eastern city of Qingdao, it managed to stave off a resurgence by testing all of Qingdao's 10 million residents in a few days. Dr. Panat said:
"Rapid mass testing can help us eradicate the virus by effectively isolating patients. If a test takes 24 or 48 hours to get results—or even 20 minutes—that is simply too long."
(Photo credit: Carnegie Mellon University)