Robots are offering increasingly innovative solutions for rehabilitation and as such look set to be key to the future of physiotherapy and orthopedics. Some of these pioneering medical devices are being showcased at MEDICA 2022, from November 14-17 in Dusseldorf, Germany.
Here are five of the most interesting:
1/ TEDIRO
TEDIRO's autonomous robots conduct gait training on crutches in both acute and rehabilitation clinics. They accompany patients during self-training, recommending corrections and providing motivation as they move.
The German company's vision is to make therapy more efficient. Maria Elsweier, Marketing Manager, explained:
"Therapists can define training plans for their patients individually. After a short registration via chip the patients can start the training. Every training session is documented."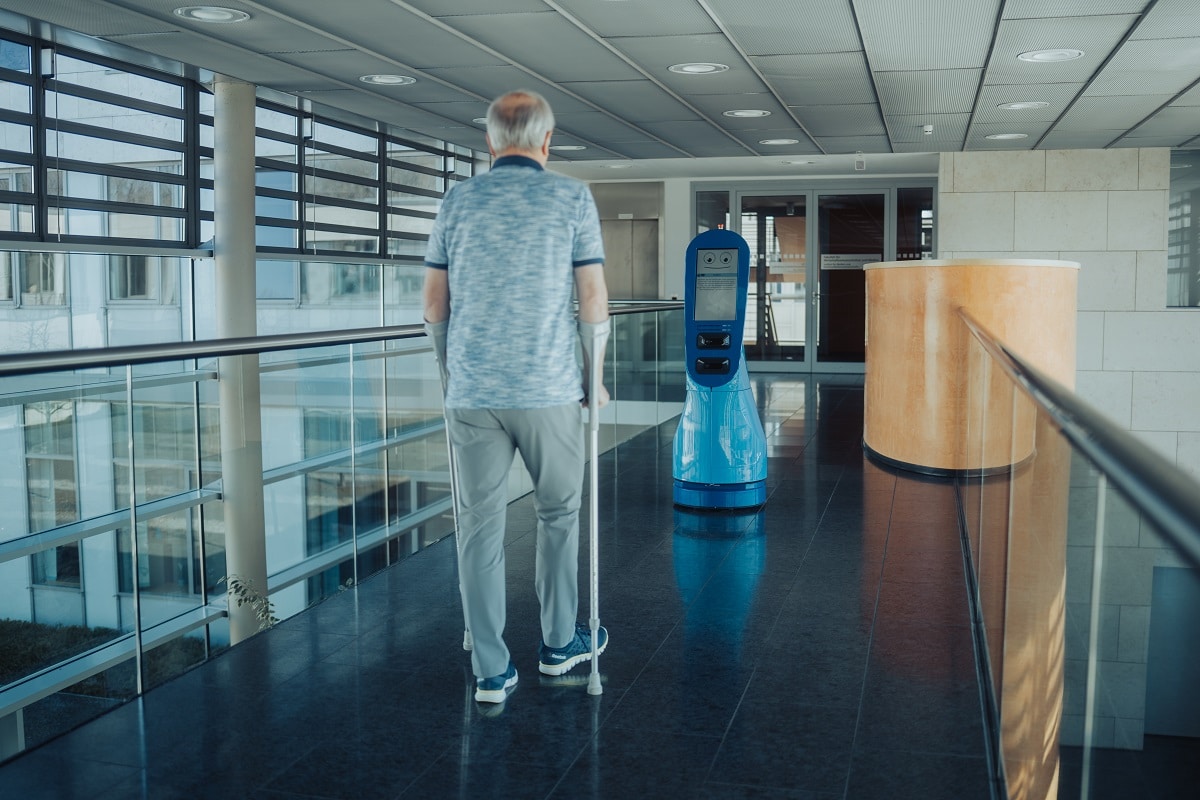 The robot was designed to address the skills shortage and to keep patients mobile after operations. It also helps maintain the independence and mobility of older people. Maria Elsweier added:
"TEDIRO develops solutions and different applications to offer a universal robotic platform, just like a smartphone. At its heart is intelligent software that evaluates movement patterns, analysis and physiotherapeutic feedback.

In the future, we will offer more applications as our robot is like a smartphone on wheels."
2/ H Robotics
Based in the US and Korea, H Robotics develops and manufactures state-of-the-art rehabilitation solutions for patients with neurological and musculoskeletal conditions.
Its rebless robot is a physical therapy device that focuses on the upper and lower extremities. It provides treatment for the elbow, wrist, ankle, and knee joints through passive, active, active-assisted and resistance training.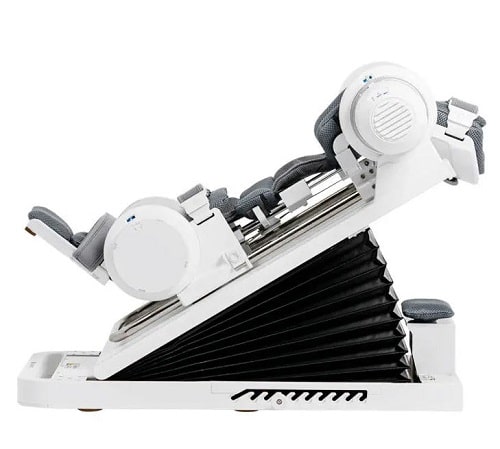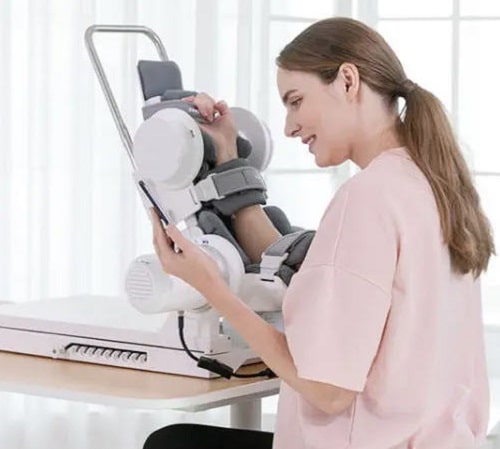 Operating through a smart tele-platform, it can review treatment data and communicate with patients for more efficient rehabilitation management. The rebless device offers multiple operating modes so therapy can be customized to each patient's condition and progress.
3/ Inrobics
Spanish Inrobics has created a robot to help patients with functional or neurological limitations to improve their quality of life. Its cloud-based platform can be employed in rehabilitation centers or at the patient's home.
Its robotic device offers play-based therapy game mechanics to improve concentration, participation and motivation. Sessions monitor and measure the degrees of movement of joints, providing accurate, objective and reliable data, which is used to generate reports for relatives and therapists.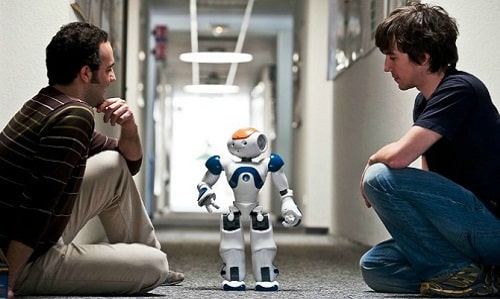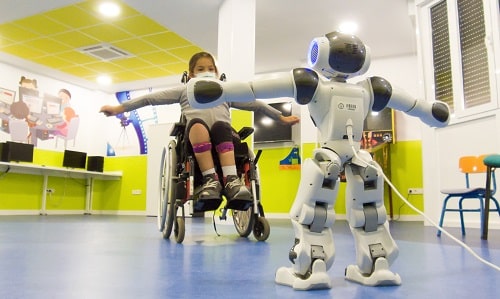 The device's algorithms acquire knowledge of the patient to enable training sessions to be fully customized to the patient's physical and cognitive condition.
4/ Adamo Robot
Also based in Spain, Adamo Robot SL has developed a collaborative robot capable of treating musculoskeletal disorders. Its technology works by applying a jet of pressurized air at the correct temperature and without any requirement for direct contact with the patient.
The air imitates manual massage therapy techniques used by physiotherapists for connective tissue, such as myofascial trigger point treatment. It also increases the subdermal blood flow and oxygenation of the area.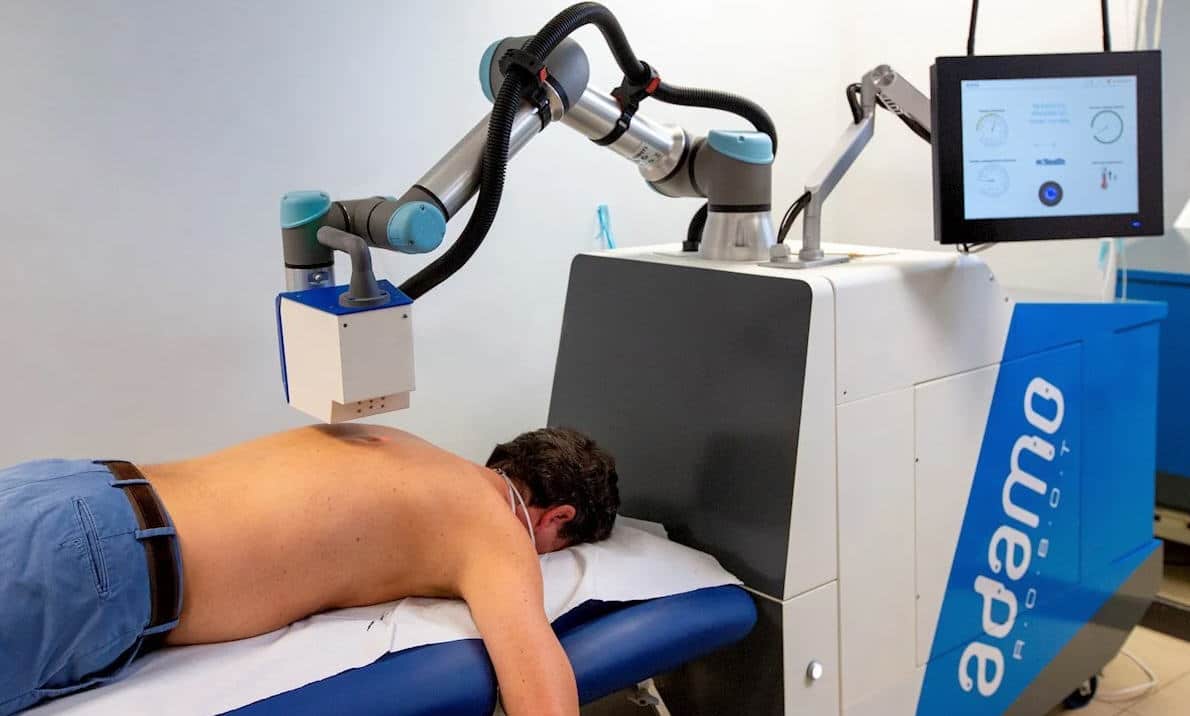 The Adamo robot automates repetitive tasks, allowing the productivity of human physiotherapists to increase, and thereby shortening waiting lists.
5/ Capsix Robotics
Capsix Robotics, a start-up from Lyon in France, designs, manufactures and markets autonomous body care devices. Its solution is the iYU, an autonomous massage device used by physiotherapists and health clinics looking to complement the therapeutic treatments offered by their practices.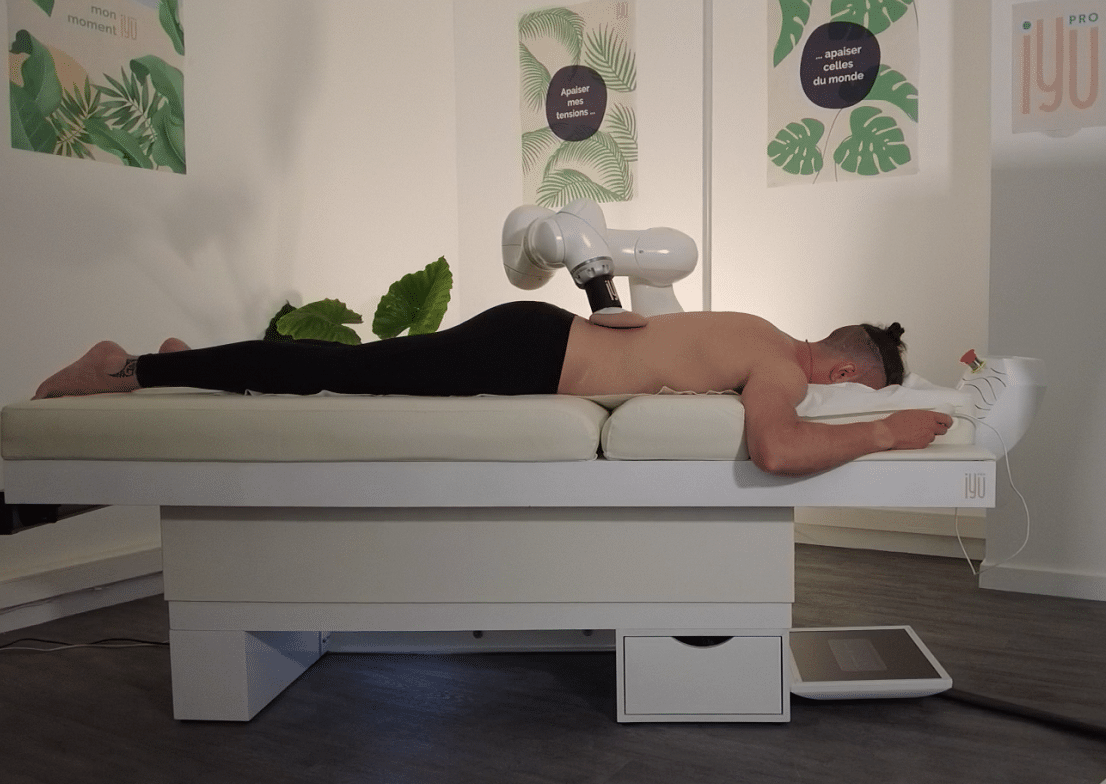 Carole Eyssautier, General Manager, explained:
"iYU consists of a collaborative robotic arm (the LBR Med from KUKA), a very comfortable massage bed, a touch screen home, a remote control, a sensor, and a high concentration of smart software.

Physiotherapists define massage on a generic model of the human body. They define the gesture they want, the pressure, the speed at each point and the point of hand contact, etc.

Then, the user comes for his session. He chooses the massage he wants among those authorized by his physiotherapist. He lies down on the table, bare-chested and takes the remote control in hand.

Guided by a second screen, located under the massage bed, and by an audio voice, he launches his session.

He can increase or decrease the pressure according to his feelings at any time of the massage, within the limit of what has been authorized by the physiotherapist."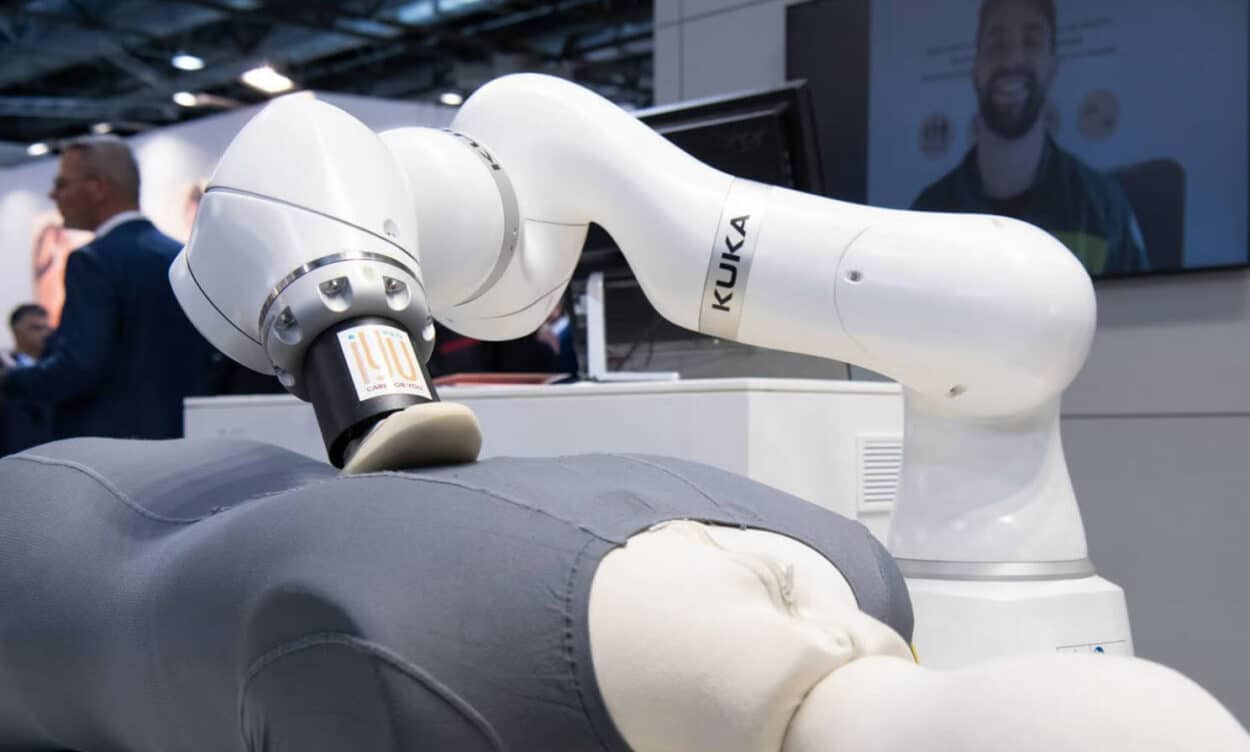 A 3D sensor captures the user's morphological data. Algorithms then perform the morphing between the generic model of the human body and the user's body, in real time, with the chosen massage protocol automatically adapting to the user.
Carole Eyssautier added:
"Using iYU on a regular basis reduces the muscular and mental tension of the user. The total autonomy of the solution allows the user to access it on a regular basis, without the physiotherapist having to do so."