Robots, artificial intelligence and advanced analysis methods provide daily support in laboratories while enabling scientists to gain new insight into biomarkers and pathogens crucial in the diagnosis and treatment of disease. Here are five of the companies at the forefront of laboratory medicine innovation that are showcasing their products at MEDICA 2022 in Dusseldorf, Germany from November 14-17.
Flow Robotics
The Danish company Flow Robotics specializes in liquid-handling automation robots. Their latest and most innovative product, Flowbot® ONE, is a plug-and-play solution with high precision and is developed for immediate adjustment. The award-winning device is built with the purpose of making pipetting easy, with no need for complicated programming. 
The technology has enabled scientists at Unilabs in Copenhagen to make considerable advances in sclerosis screening and productivity in the lab increased by 30%. Blood samples from sclerosis patients from all over the world are being screened for antibodies against a virus, and the results are being used for diagnostic analysis.
Dana Svraka, Medical Laboratory Technologist at Unilabs, Copenhagen, said:
"Every day we screen a minimum of 470 samples from patients. For this we use the pipetting robot Flowbot® ONE of which we have five in our laboratory. In a specific pattern, the robots dilute the samples and dispense them onto microtiterplates.

The process for one assessment takes a little less than 30 minutes and we are completing 10-12 assessments every day. It's an improvement of 40 % more samples screened.3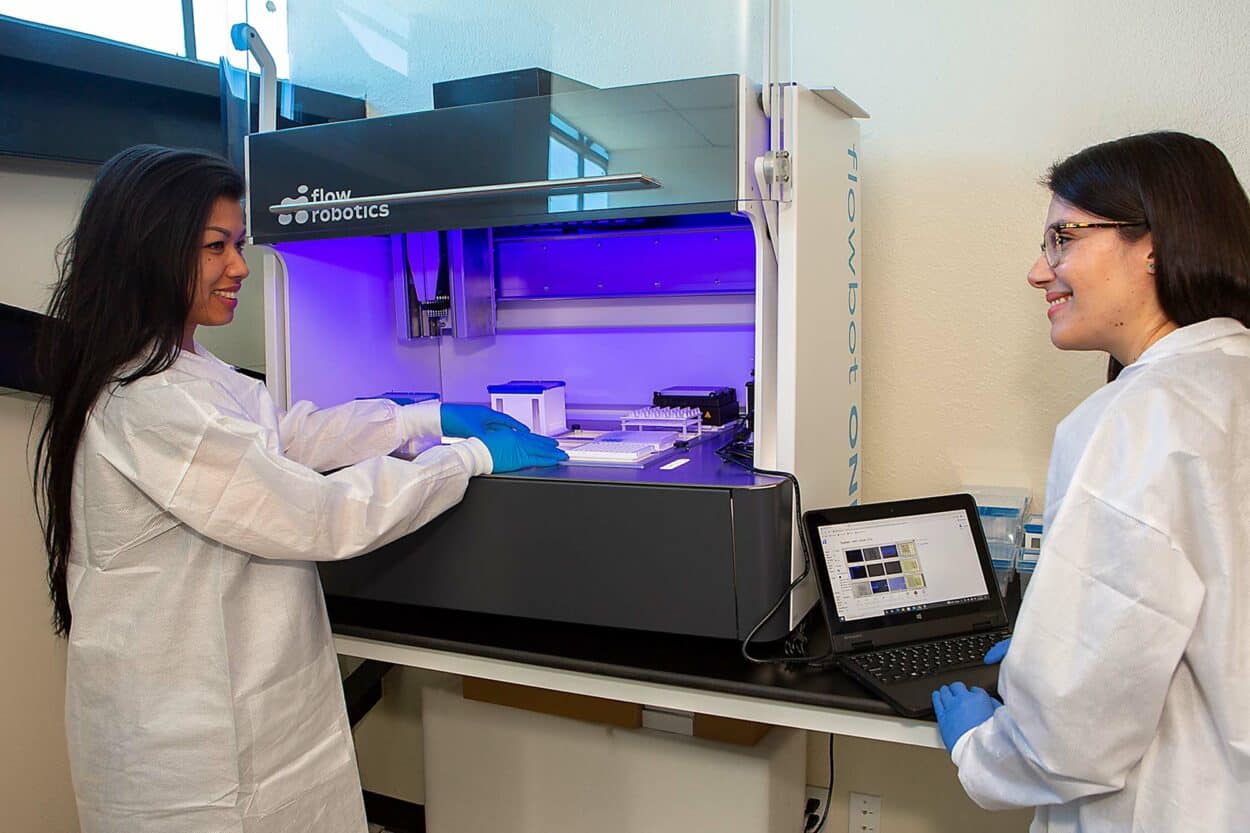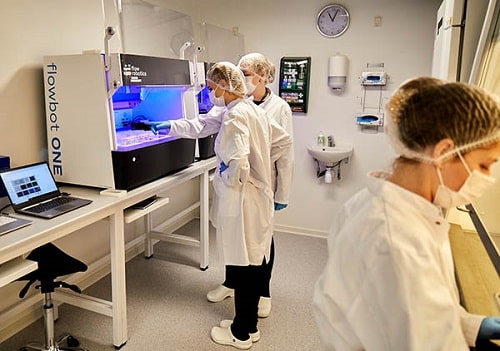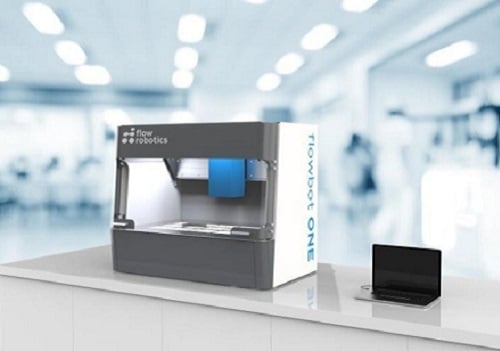 Flowbot® ONE also became a vital tool in the Danish fight against Covid-19. The pandemic saw a massive demand for collecting and preparing virus samples and laboratory bioanalysts were under intense pressure performing manual pipetting tasks. Flowbot® ONE helped to relieve the burden in hospital labs.  
At Hvidovre Hospital two of the machines prepare 400 COVID-19 samples daily. Gorm Lisby, section chief at the hospital, said:
"The robots help us in a situation where we are in need of more bioanalysts, and they help us take care of our employees, so that they don't get overburdened and get strain injuries."
Cellpath
Based in Wales, CellPath is an independent company specializing in the manufacture and worldwide supply of products, consumables and services to the Cellular Pathology sector.
Manufactured in the UK, CellPath's innovative range of laboratory equipment focuses on a minimal footprint and provides maximum usability with products that suit all types of histology and cytology laboratories. 
Cellpath has a range of tissue embedding centers that support the technique of placing cells or tissue in a supporting medium so that thin sections can be cut using a microtome. The EC 350 modular tissue embedding machine is innovatively designed and easy to use.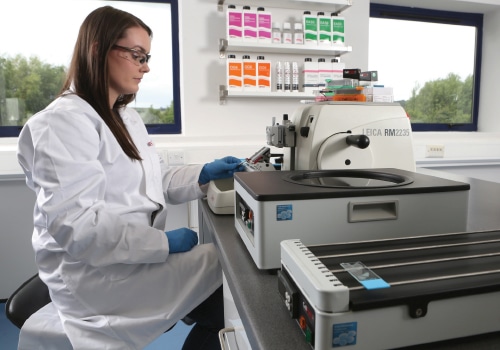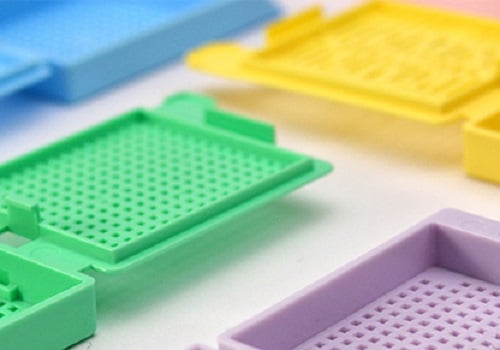 It features two large, independently heated trays on either side of the wax dispenser for storing cassettes and molds, a control panel that allows easy programming of work times and temperatures, and a spacious heated work area with glare-free white LED lighting and adjustable magnifying glass. 
Cellpath recently won the Technology & Innovation Award at Powys Business Awards for its use of machine learning and automation to drive the business forward.
Co-operative robots are now being integrated into the production process along with image recognition systems for packing and quality control to increase productivity by up to 165% and reduce waste by up to 95% for several key products. The company also uses a unique in-house injection molding technique to manufacture plastic products used in many modern labs.
Watch a video here:
Monocent Inc.
The U.S-based developer, manufacturer and distributor of innovative in-vitro diagnostic (ivd) technology Monocent produces rapid lab testing equipment. The MONOLYZE laboratory instrument is designed and validated to automate IVD tests. It features a fully automated random access analyzer and continuous loading using three microplates.
The analyzer uses ELISA (enzyme-linked immunosorbent assay), which is a plate-based assay technique designed for detecting and quantifying soluble substances such as peptides, proteins, antibodies, and hormones. It is used in laboratory medicine to analyze a range of conditions, from allergies to fertility.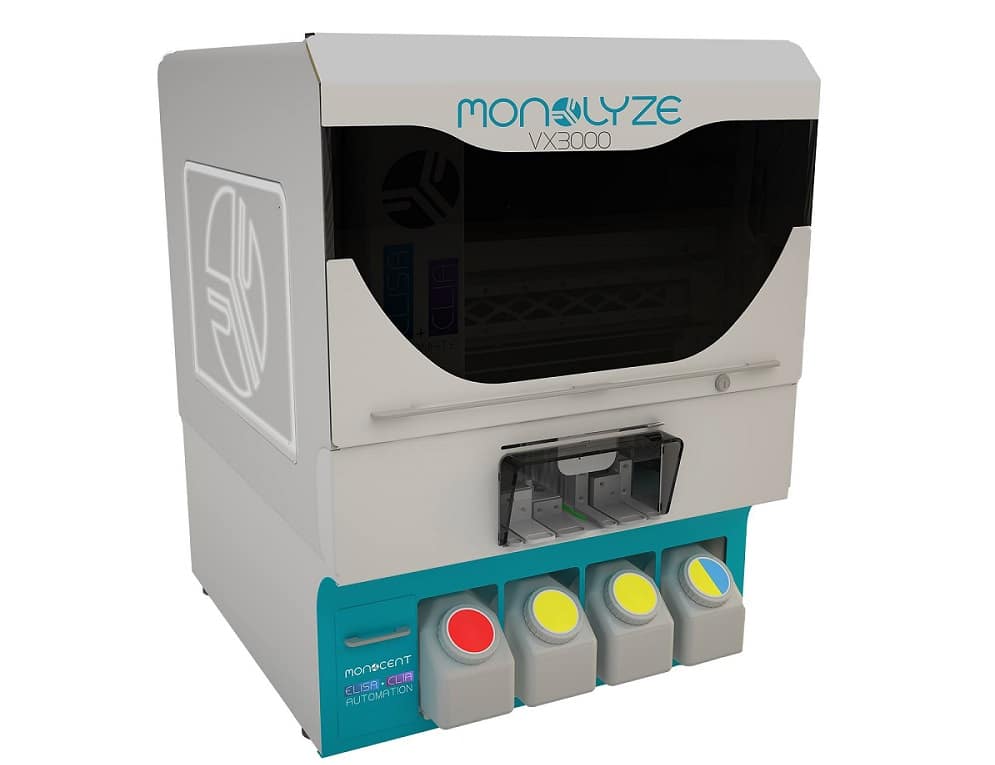 As a company, Monocent is a strong advocate of industry collaboration and works with a network of manufacturers, scientists, partners, and customers to exchange valuable intel about the need for improvement or development of new products and solutions. A spokesperson for Monocent said:
"We have the capacity to continuously excel in groundbreaking development in the realm of IVD. All our products exceed the needs of our customers, which can be delivered in a scalable way."
Alliance Bio Expertise SAS
What makes the French automated lab equipment company Alliance Bio Expertise SAS stand out in the industry is the fact that it is employee-owned. A spokesperson said:
"Everyone is personally committed to the success of the company. Every personal success becomes a collective success."
Watch a video here:
Among ABE's innovative product catalog is an automatic Petri dish filling and stacking machine that enables scientists to prepare up to 440 plates (15ml) within 30 minutes. With the Masterflex™ Peristaltic Pump, the liquid is poured precisely and evenly onto the plates and the built-in Peltier cooler prevents condensation and speeds up solidification time, ensuring a constant high quality of the substance. The peristaltic pump and the loading system are located at the front of the device for easy, ergonomic access. 
The DISTRIWEL 440 machine has a Plexiglas protective cover and a built-in UV lamp to help prevent contamination during the pouring process. The compact base, detachable carousel and removable transfer plate make handling and cleaning the device extremely easy. For enhanced traceability, the machine can be connected to an Inkjet printer, which prints two lines of text directly onto the side of a Petri dish.
Bee Robotics Ltd.
The UK company Bee Robotics has a global reputation as a leader in the field of design and manufacture of advanced liquid-handling robotic solutions for laboratory automation.
The company designs and manufactures bespoke robotic instruments to analyze and process biological samples in the fields of allergies, HIV, HPV and Lime.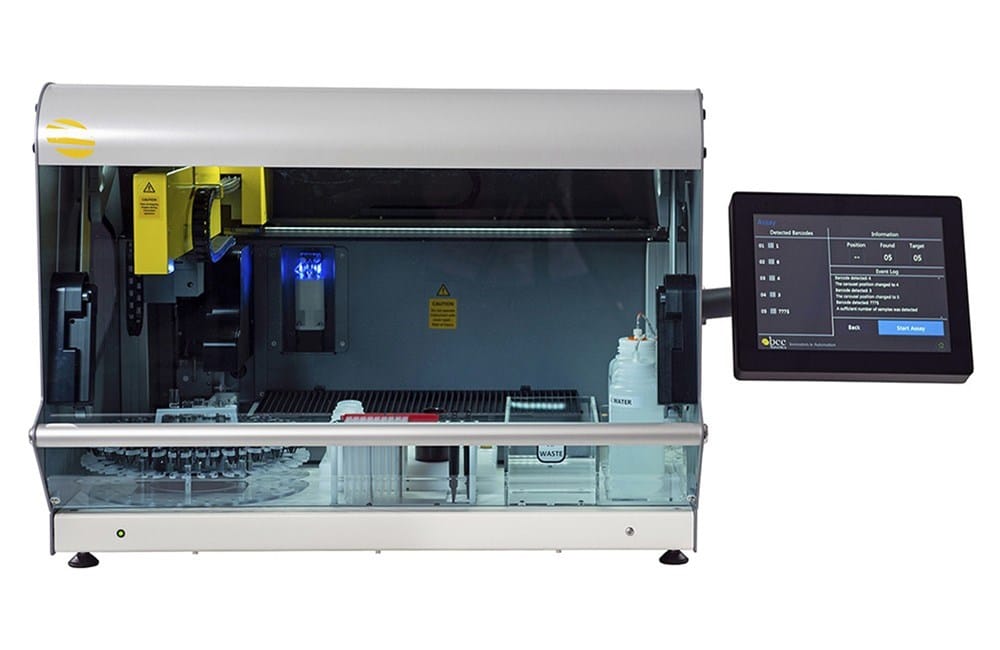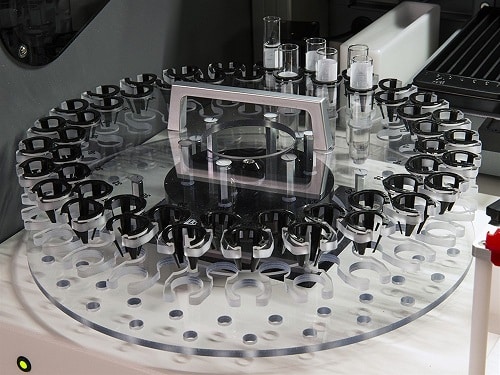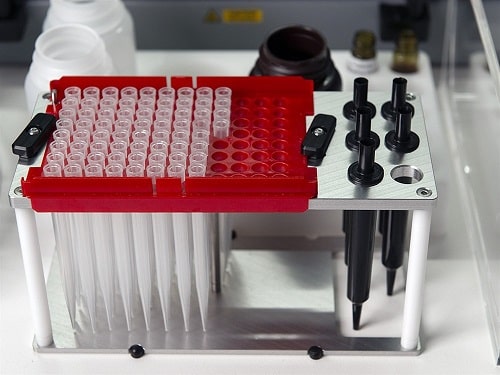 Bee Robotics was founded by Steve Jones and Alwyn Morus in 1999, who have a combined 50 years experience of in robotics and electronics in the Biotech industry. Together they have innovative laboratory products such as the RoboScreen™, a fully automated allergy analysis machine that can process up to 36 samples at a time.
The instrument has an integrated barcode reader for sample ID and can add the samples to the allergy membranes using disposable robotic tips. The process is fully automated, adding reagents for incubation and drying the membranes at the end of the testing before the onboard scanner processes the developed membranes for image analysis.