Eye scanning techniques currently only undertaken by highly trained medical staff within clinical settings may soon be carried out in much more accessible locations using robotics. Team RAOCT from Duke University (USA), finalists for KUKA's Innovation Award 2020: Medical Robotics Challenge, presented their pioneering solution at virtual.MEDICA + virtual.COMPAMED.
Mark Draelos, MD, PhD, led the team in demonstrating how optical coherence tomography (OCT), a non-invasive imaging test using light waves to take cross-section pictures of the retina, could be carried out by a robotic arm. He explained:
"OCT has revolutionized ophthalmic imaging—it is able to obtain 3D images of the eye which are able to reveal key details of interest. It is very important in managing diseases such as glaucoma and diabetic retinopathy and has become a standard of care. Unfortunately, however, OCT is really sensitive to misalignment from 'eye motion artifact' [motion leading to discontinuities in data] of the subject, so it is usually only performed in specialty eye clinics."
He added:
"With this system, however, rather than bringing the patient to the scanner and requiring an ophthalmologist, we bring the scanner to the patient and obtain the images in an autonomous fashion."
Face Tracking Cameras
The innovation features an OCT scanner on a robotic arm, which can operate independently and scan a patient standing in front of it, without any operator intervention. Mr Draelos explained:
"It does this using face-tracking cameras to guide the scanner to the patient's face. The tracking scanner has cameras built in that allow the robot to lock on to the eye and track it with high fidelity."
The active tracking scanner can also stabilize any motion on the patient's behalf, without requiring table-top, mechanical solutions, which are usually only found in clinical settings.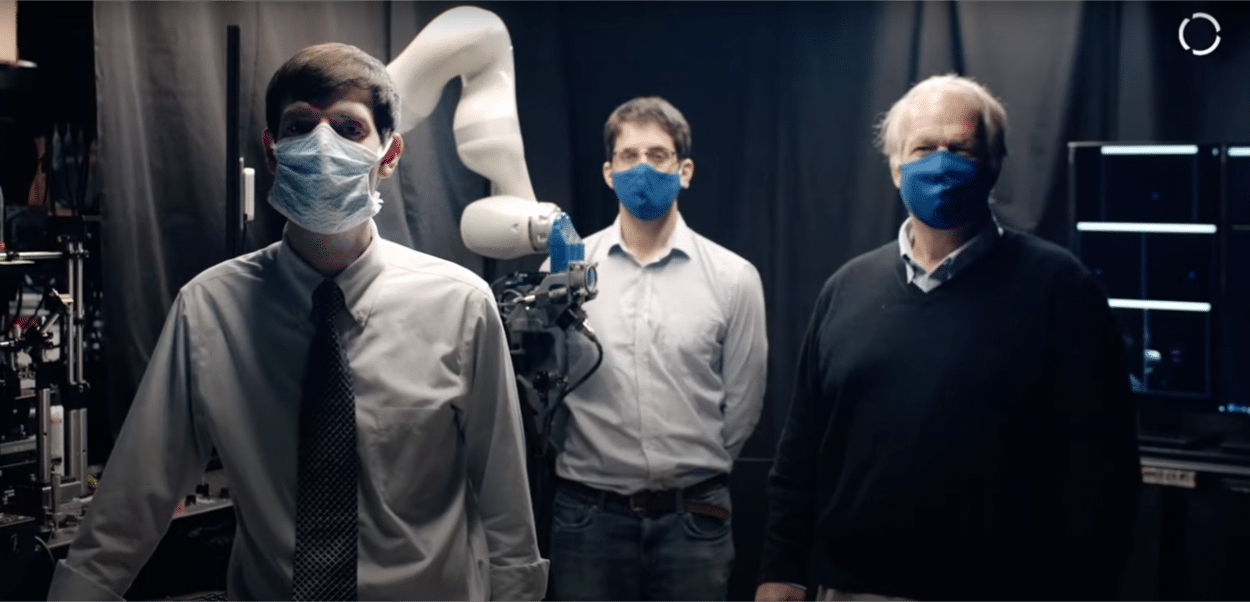 The system, which can even detect the eye through glasses, is currently patent pending. It will soon be tested in a variety of environments, including hospital emergency departments, where it could be used to look for intracranial retinal injury. Mr Draelos suggested:
"I can also envision people coming to get their annual checkup at a primary care setting and having an eye examination on a system like this as part of that. In fully automatic mode, I can see it operating almost like an automatic blood pressure monitoring machine in a pharmacy, where you could stop by for an eye examination. The images could be uploaded to the cloud to be viewed by the patient's ophthalmologist and essentially people could get their eyes checked much more regularly."
He added:
"This technology is very promising, not because we are trying to replace OCT in eye clinics where they have trained ophthalmologists, but because we are trying to improve accessibility. We hope to be able to catch more people who have a disease while it is still treatable and then send them to the ophthalmologist sooner rather than later."