French start-up Strap4u offers innovative orthoses made from medical grade silicone which, according to the company's founders Yann Sivy and Laurent Bloedt, has many advantages over adhesive tape or any other existing devices on the market. Shaped in a unique design, Strap4u's orthoses for the hand, wrist, face and large joints also use cryotherapy and thermotherapy and can be applied directly to the skin.
MedicalExpo e-magazine: Can you tell us about the genesis of your original product, the Strap4u for fingers?
Yann Sivy: We started with the idea of a special orthosis for the hand and fingers because there are a lot of hand injuries—about 1,300,000 hand operations per year in France alone. For 50 years, adhesive tape has been used to treat finger injuries. We tried to find an alternative to this adhesive tape which is restrictive because there are many allergies to the glue, the elasticity of the tape doesn't last, it must be changed every day, to make the dressing with one hand when you are alone is really impractical, etc. So we wanted to find a system that would be more efficient in terms of elasticity and maintenance of the joint, as well as eco-responsible and reusable, and that could be removed or put back on easily. That's how we started with the idea of the Strap4u.
MedicalExpo e-magazine: According to you, your orthoses are the only ones in the world entirely made of silicone and you have patented them. Why did you choose this particular material?
Yann Sivy: One of the main advantages of silicone is that it has several degrees of elasticity, from 10 shore to 100 shore. In order to determine the most ideal elasticity for our orthoses, we made different prototypes that we tested in hospitals, clinics and by health professionals. The other advantages of silicone are multiple: there are no more problems of allergies to the glue, the silicone orthoses are reusable, disinfectable and sterilizable, which is essential right now with the need to wash your hands regularly or to use hydroalcoholic gel. Our silicone orthoses allow for greater hand hygiene.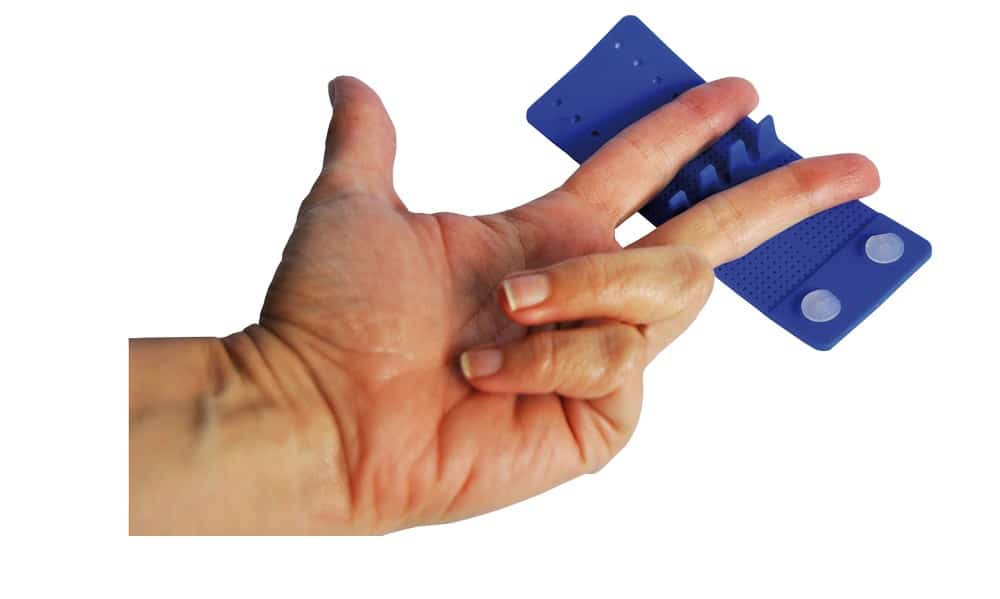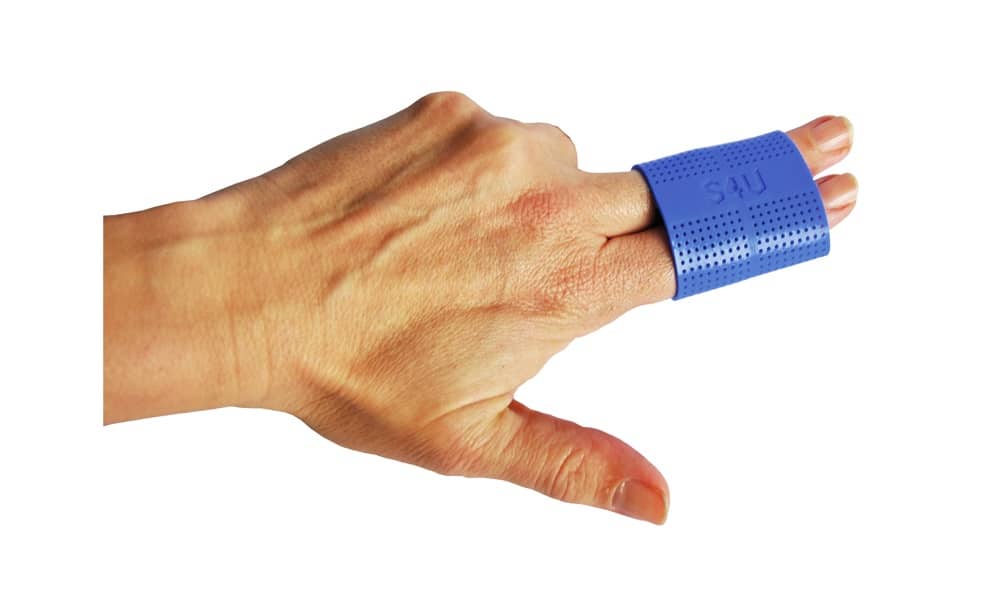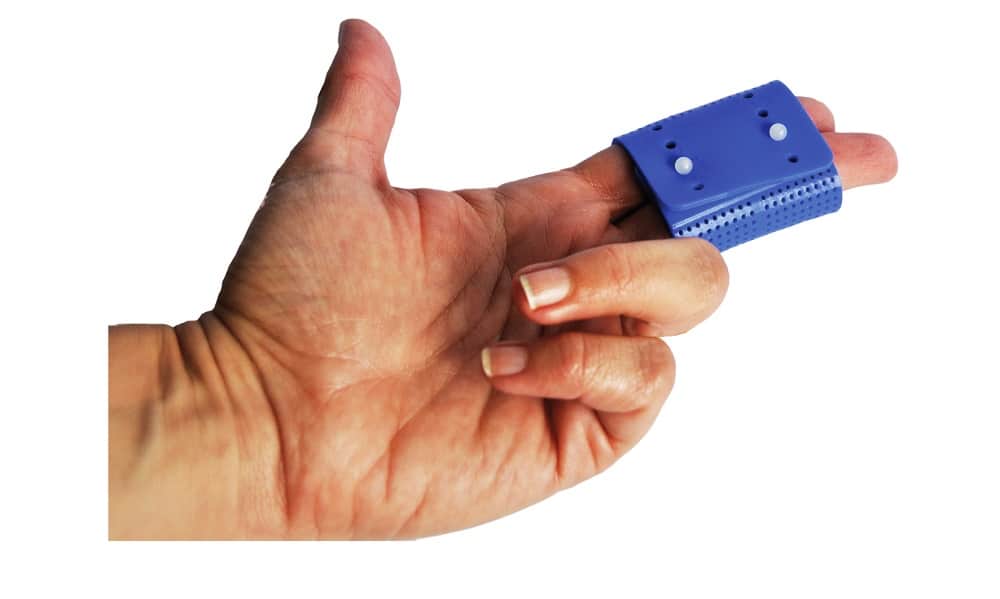 Laurent Bloedt: Moreover, the silicone we use is of medical grade so it is also hypoallergenic. It also provides unparalleled support compared to adhesive tape or other orthoses on the market made of thermoformed materials that remain quite rigid, or even compared to neoprene orthoses that are quite flexible but that either have bad support or are less hygienic because they have to be washed every day and the patient can sweat a lot when the splint is put on. Our Strap4u orthosis is made of perforated silicone with a separation between the fingers, which prevents maceration and all the inconveniences it causes to the skin. Finally, silicone is perfectly suited for the syndactyly technique, which consists of joining two fingers together: the healthy finger continues to work while the injured finger is joined to it and already starts to move in this way. This partial immobilization allows for activating rehabilitation. All of these advantages mean that all of our products are made from medical silicone.
MedicalExpo e-magazine: Your products also use cryotherapy and thermotherapy. Can you tell us more about that?
Yann Sivy: Cryotherapy and thermotherapy are more and more used in sports and in post-traumatic or post-operative situations. These techniques keep developing because they are very effective against inflammatory phenomena or trauma, and to fight bleeding or inflammation. We offer devices for the wrist, face, hand and large joints. The main advantage of our products using cryotherapy and thermotherapy is that they can diffuse both cold and heat. We have also developed a thermal transfer plate that is made of a mixture of silicone and other materials that allows the device to be applied directly to the skin, whereas the majority of existing devices on the market require a protective interface to avoid any risk of burning. We can thus apply hot or cold directly on the skin. The temperature will get to around 8 to 10 degrees Celsius after 20 minutes of application, which is much better than using ice or gel in existing devices. Silicone is also an insulating material that allows a great autonomy of the devices. Our devices have about an hour and a half of capacity for hot and cold treatments, which is another very innovative aspect.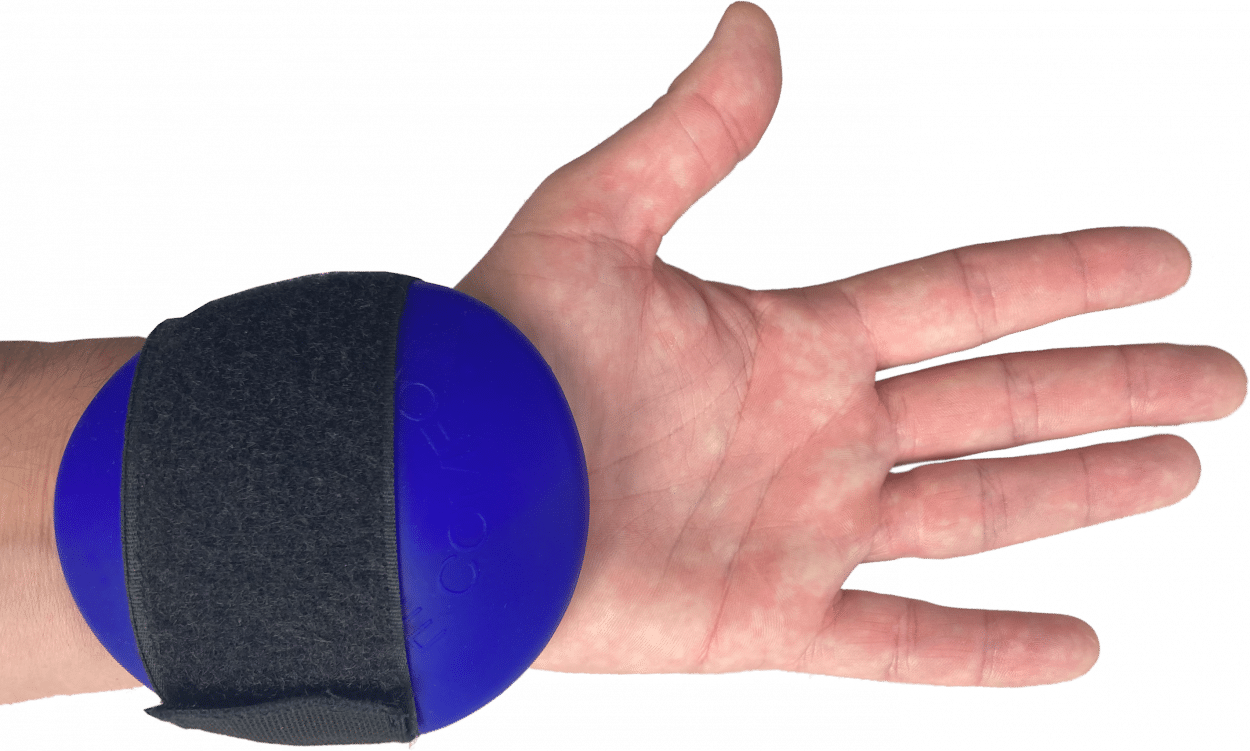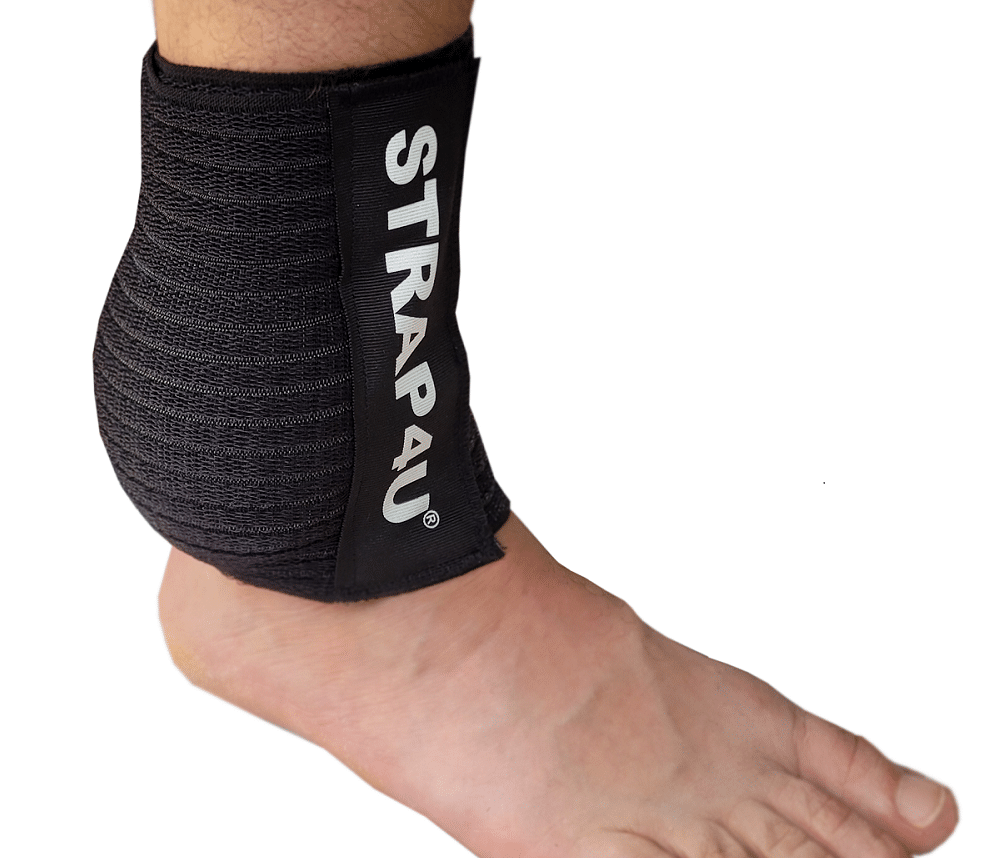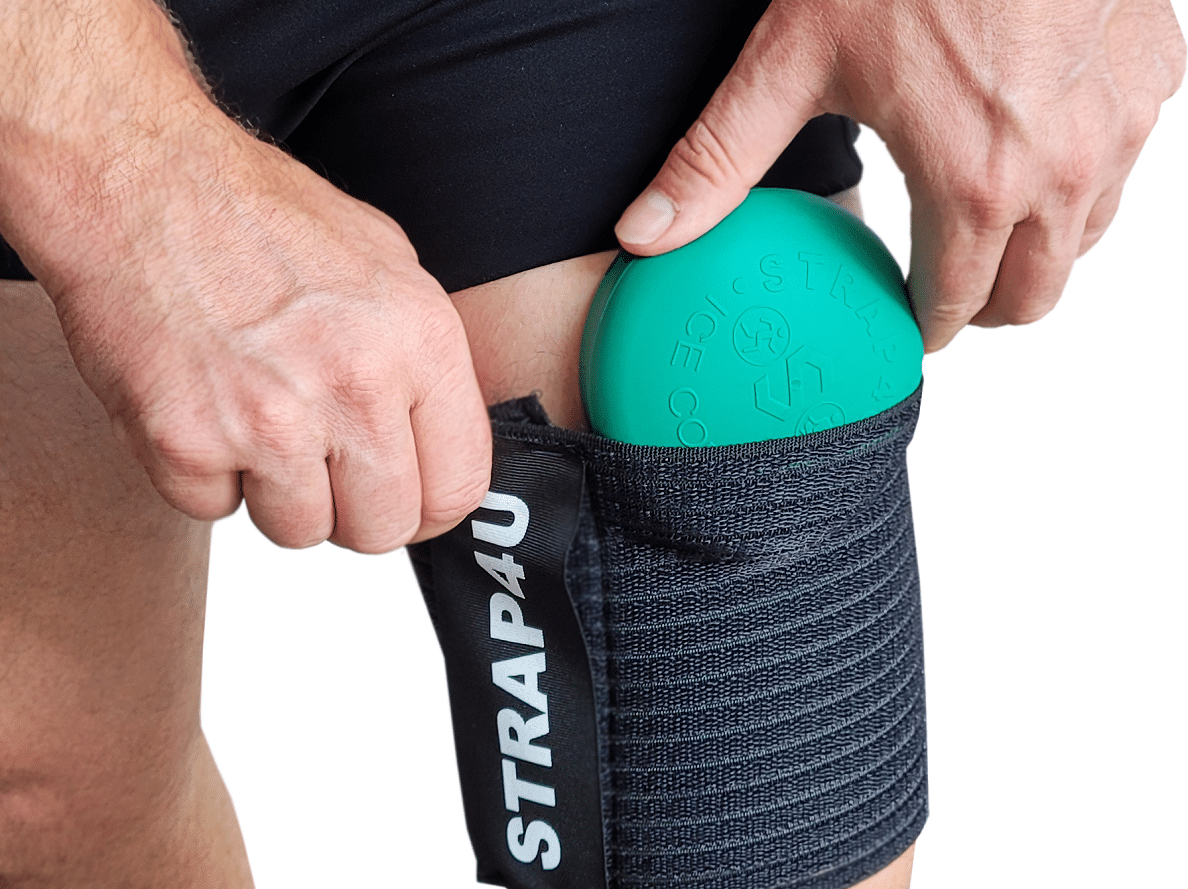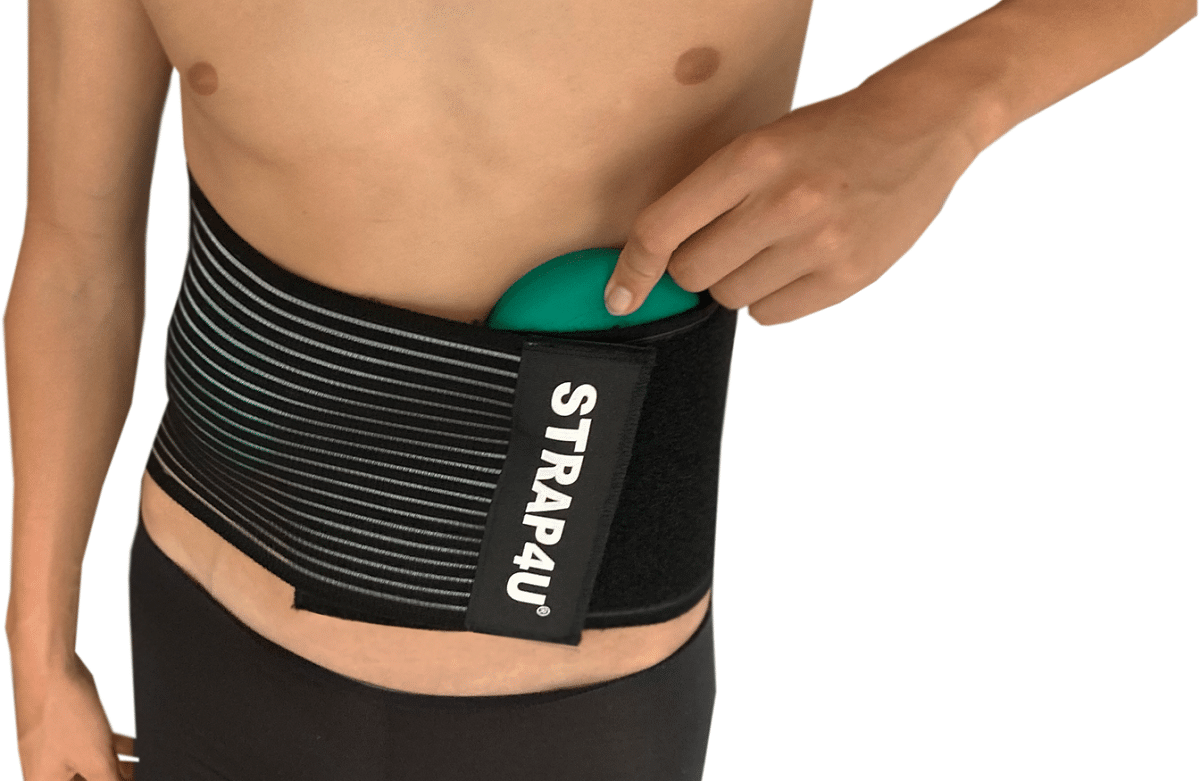 Laurent Bloedt: The advantage of our cryotherapy devices is also that the cold is not the same according to the area of the body to be treated. The thermal transfer plate that we have set up makes it possible to have a softer cold on the face, a stronger cold on the large joints, and an intermediate cold on the hand. This allows us to adapt the temperature according to the anatomy of the part of the body in question, its shape, its sensitivity, in order to be efficient and comfortable at the same time.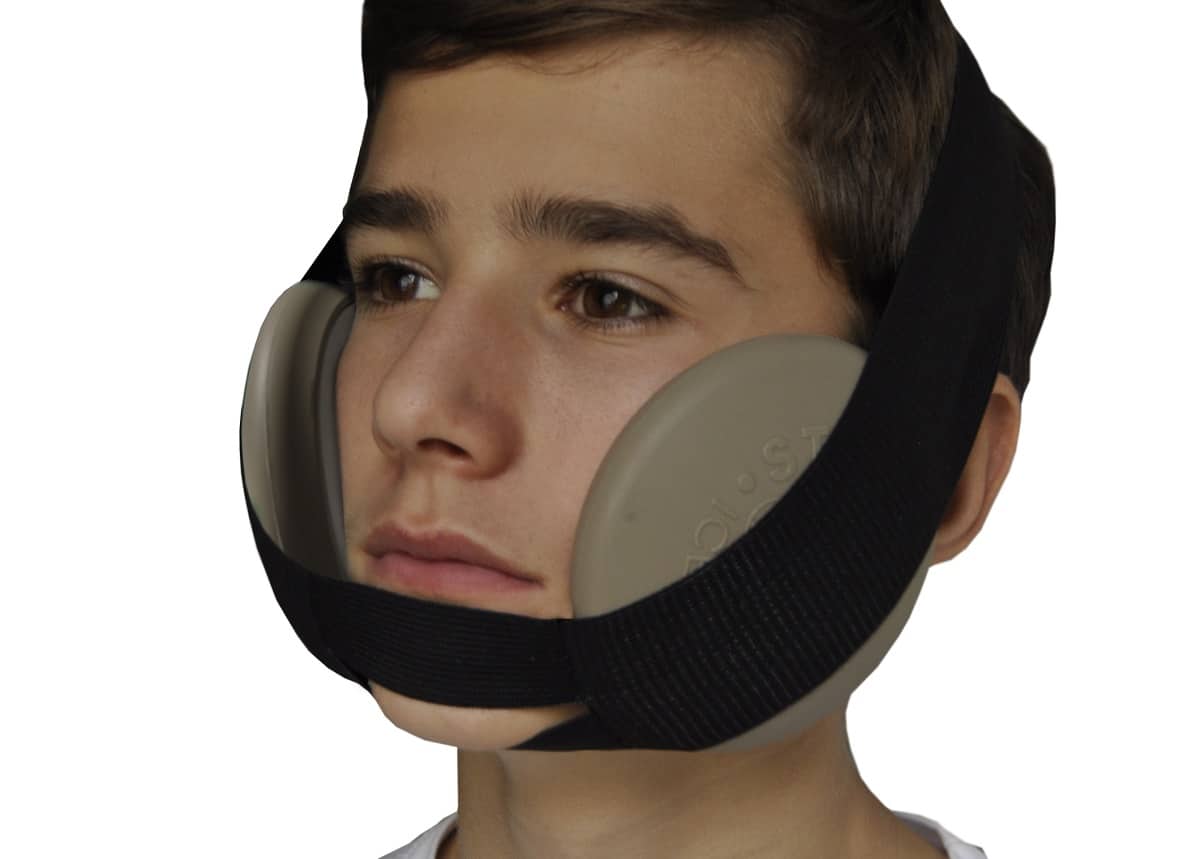 MedicalExpo e-magazine: Your products are eco-responsible. Did this come from a desire to stand out on this environmental aspect?
Laurent Bloedt: Yes. First of all, silicone is recyclable. Then, all of our products are manufactured in France, which greatly reduces our carbon footprint while ensuring traceability and monitoring. We are also eco-responsible in the packaging of our devices. It was voluntary to have everything manufactured close to home, and to make innovative, responsible and reusable products. We have also managed to keep our purchase prices quite low, because for this to work, the prices have to be reasonable.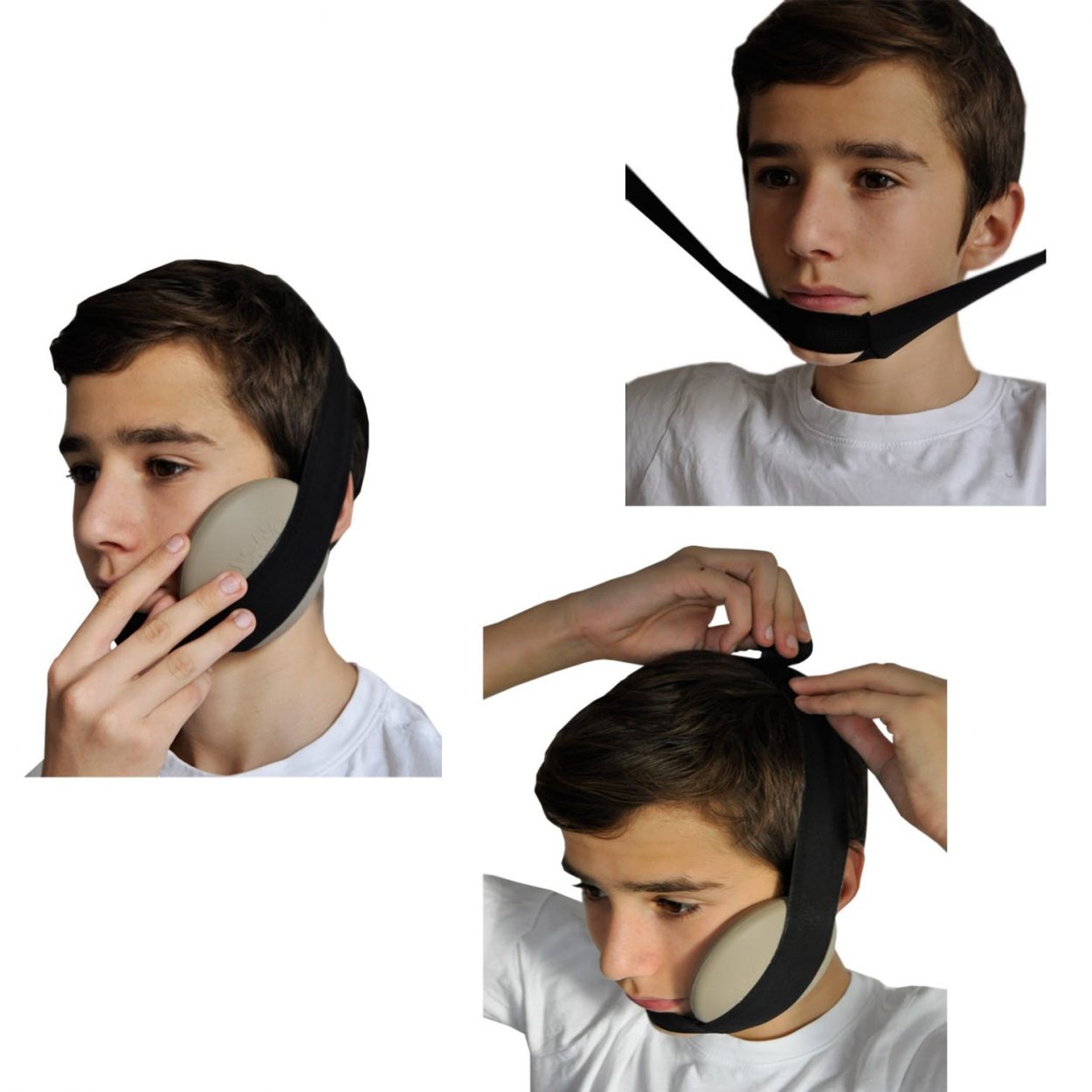 MedicalExpo e-magazine: You have also focused on the design of your products.
Yann Sivy: Yes, because Laurent is an industrial designer, with skills in the field of injection and molds, which helped us design our products. We tried to make our products efficient and effective above all, but also beautiful because it is a plus—especially in the medical world where the design of products is rarely put forward.
Laurent Bloedt: I would say efficient but also simple because one of the major characteristics of our products is that they are simple to use, since they can be applied and removed very easily and without pain—which is a great advantage during follow-up appointments. The Strap4U also comes in two sizes, with 4 settings available on each size. This allows the orthosis to be adapted to different types of injuries and the patient can adjust the brace as the injury evolves and heals.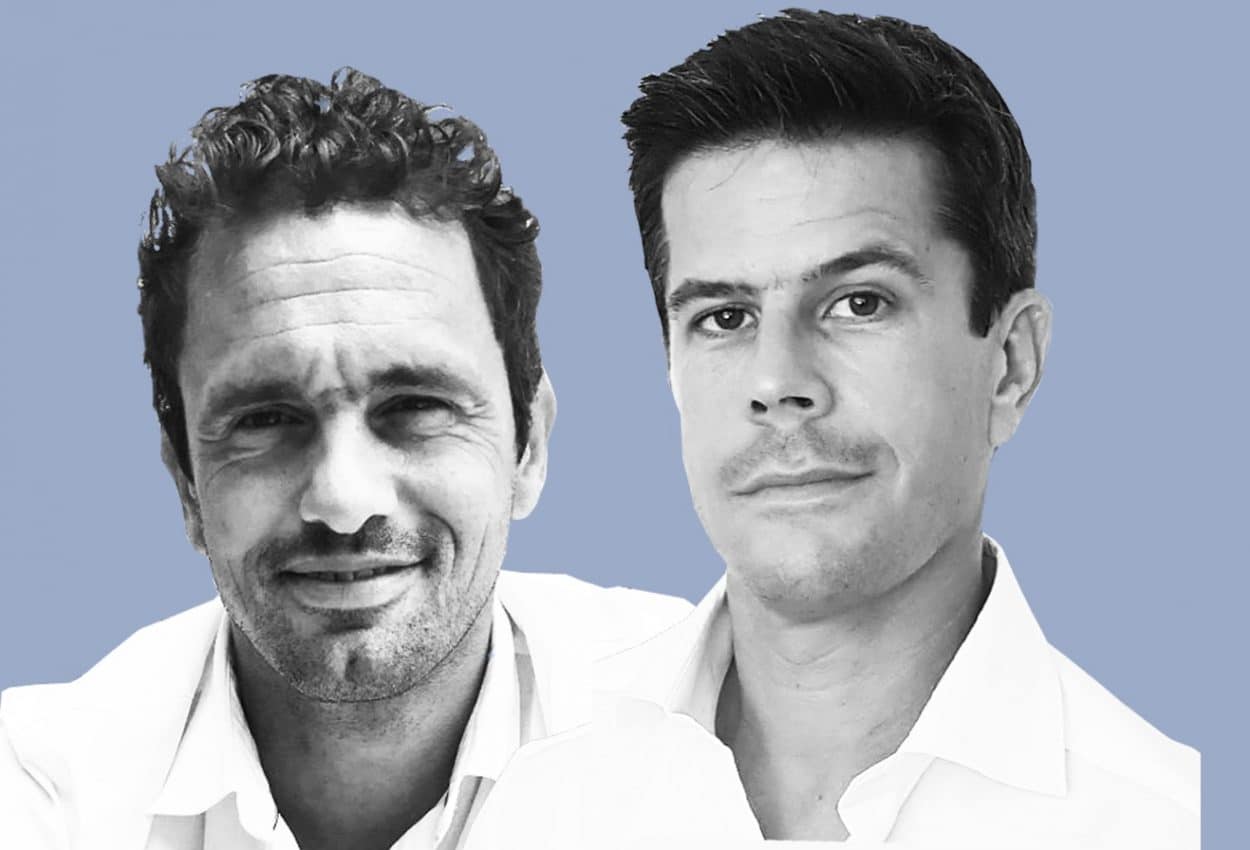 MedicalExpo e-magazine: You have started to work on a connected orthosis project?
Yann: Yes we would like to launch a connected product that would be complementary to our existing products and that would allow us to work at the same time on injury prevention, care and recovery phase. It would be a device that would make it possible to monitor cold treatment, for example, as well as the evolution of inflammation. The patient could know via data feedback if after 20 minutes of application of the device the temperature at the end of the treatment is satisfactory, and the health practitioner could get some advice on efficient anti-inflammatory treatments or recommendations that would allow results without having to resort to oral anti-inflammatory drugs (and their inconveniences). This follow-up would be preventive, during the healing phase and during the follow-up phase. We are working on this project with a French engineering school specialized in e-health.
(Photos Credit: Strap4u)