Speakers and companies showcasing products at the International Dental Show (IDS) 2021 in Cologne highlighted how digital technologies and innovations applied to dentistry are making a difference to patients, dentists and those working in labs.
State-of-the-art artificial intelligence (AI) and cloud-based solutions, together with 3D printing and new imaging technologies, are improving production processes, as well as quality and precision, which mainly take place in a laboratory setting.
New products, such as dry and wet milling machines, can be integrated and offer full intuitive automation in the manufacture of crowns, veneers, full dentures and other items.
Youngjun Kim, CEO of Korean ImagoWorks Inc which offers the 3Dme Studio, a digital dentistry CAD solution with AI support, said: 
"There is a revolution underway in dentistry. Until recently, the process from dental impression to prosthesis required a highly manual procedure and was inefficient for dentists and dental labs. Now this process can be dramatically improved."
Watch this video:
Increasing the Efficiency of Production
In a session entitled "The Future of Digital Dental Solutions", the China-based global manufacturer Shandong Huge Dental Material Corporation looked at the worldwide trend towards lab digitalization.
A company spokesperson explained that Huge has now formed complete product lines for digital dental solutions; laboratory and clinical materials; and invisible orthodontic solutions.
She said that digital dentistry using CAD-CAM technology; high-precision 3D printers and scanners; and industrial casting and production techniques should now be expected to improve the fit, aesthetics and functional components of removable partial dentures (RPDs) while reducing costs and labor, thus increasing efficiency and manufacturing outcomes.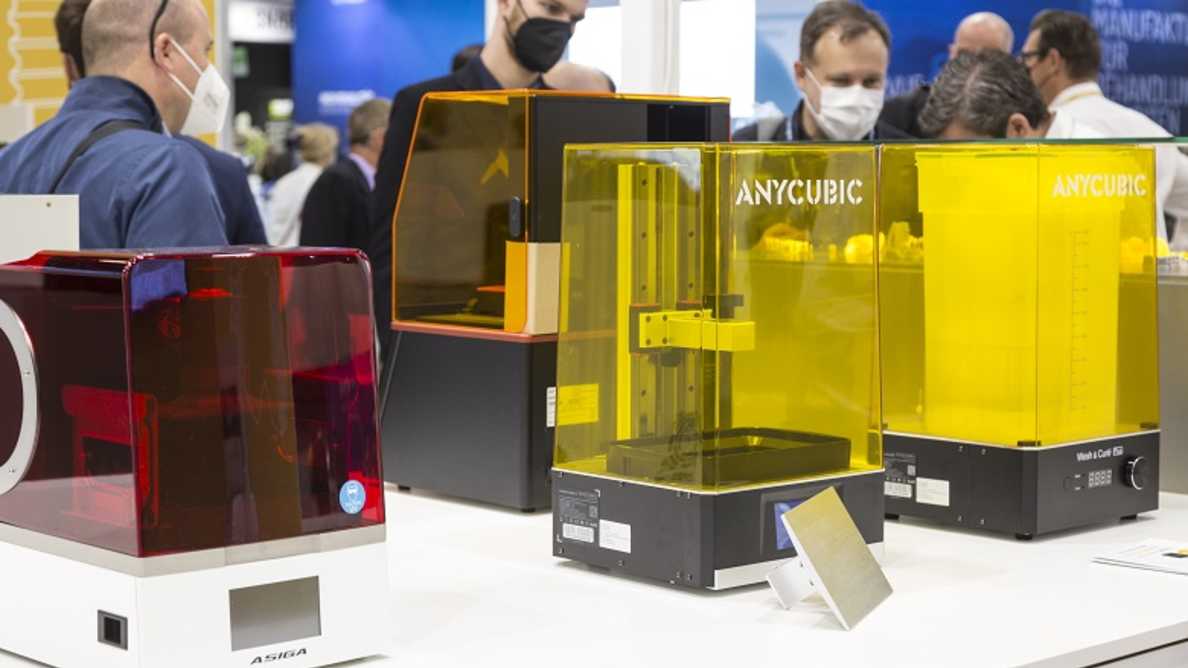 The German company imes-icore GmbH presented a portfolio of digital CAD-CAM production systems consisting of milling machines, additive technologies and hybrid processes. These have been designed to address the challenging demands of manufacturing within small, mid-sized and large dental laboratories and they include a portfolio of tailor-made machines. 
One example is the CORiTEC 250i Loader PRO, a new dental milling machine developed to meet the current needs of dental technicians working in laboratories. The fully automated compact milling system offers the possibility of both wet and dry processing, allowing the operator to work with a range of materials, such as zirconium dioxide, polyetheretherketone (PEEK), wax and polymethyl methacrylate (PMMA).
Its operating software allows simple and intuitive machine operation with the help of integration with Windows computers and a touchscreen.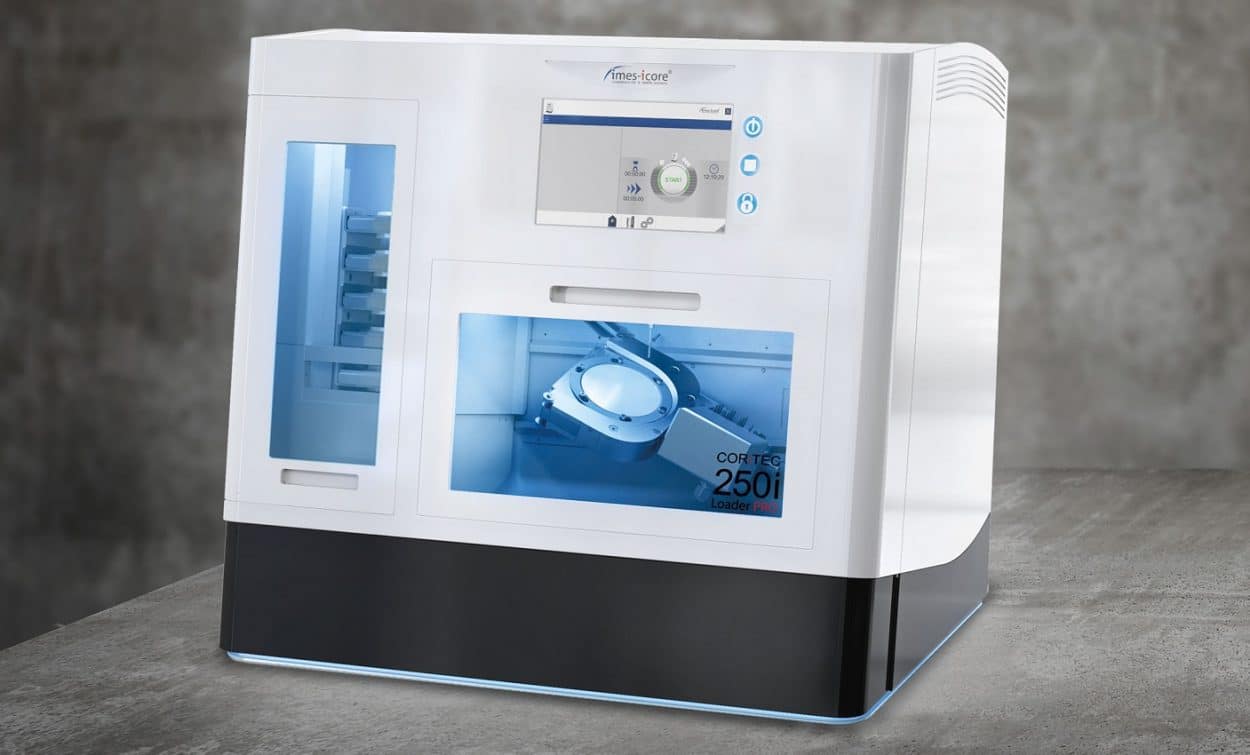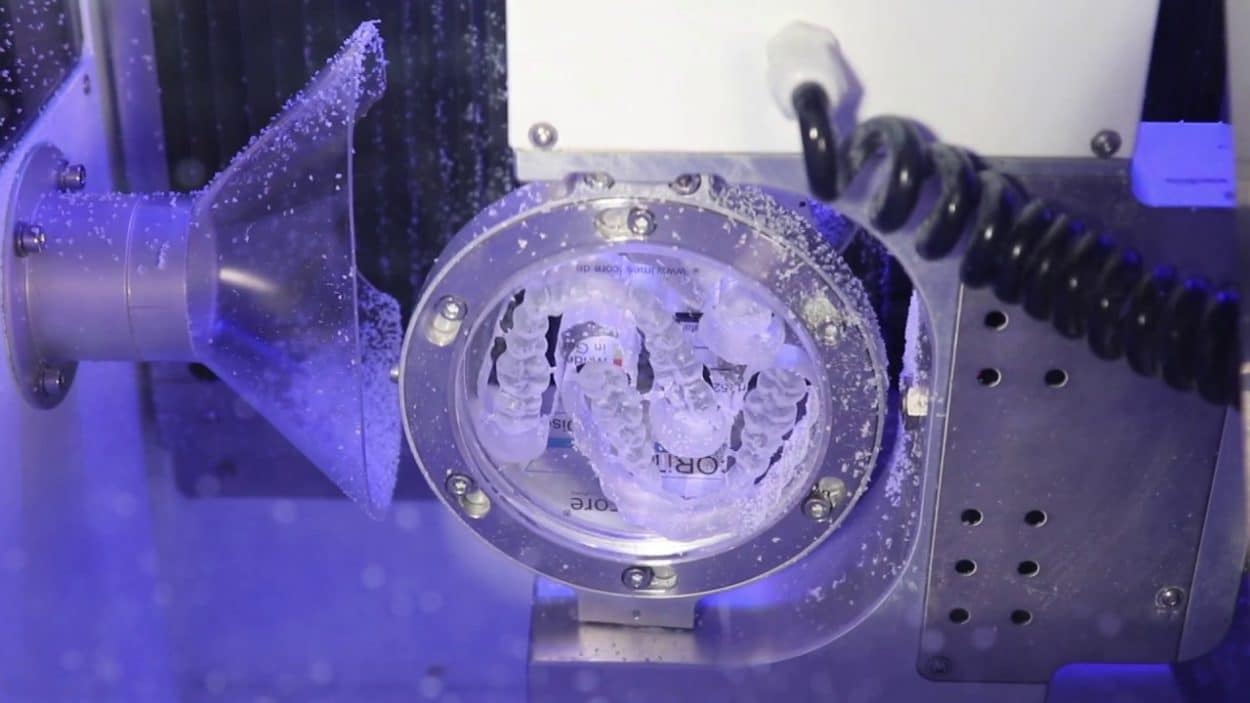 Connecting Devices
3Dme Studio, the web-based solution from ImagoWorks Inc, requires no installation and allows remote collaboration between dentists and dental laboratories. Using AI, it allows the aligning of a 3D dental scan and CT data with a single click. Youngjun Kim explained:
"After 3D scanning the patients' teeth, it provides an innovative CAD solution with AI, cloud and modelling service. Our solution is compatible with all other devices, such as 3D scanners, 3D printers and milling machines. It will help dentists to treat patients faster and with fewer visits."