The Japanese health and beauty device company Homer Ion aims to alleviate the symptoms of a range of illnesses and conditions with its electrical stimulation products. These are used to make the muscles twitch as a substitute for voluntary movement or aerobic exercise, improving muscle strength as a result.
Shiro Kamiya, Executive Managing Director and Head of Medical Devices at Homer Ion, explained the company was born from a treatment center offering low-frequency therapies. These therapies use low-frequency electrical currents to stimulate different areas of the body. They are typically used to control acute and chronic pain in a non-invasive manner.
Mr. Kamiya said:
"The predecessor of Homer Ion Laboratory Co Ltd was a medical clinic. We began development with the thought of how many more patients would be helped if low-frequency therapy could be used at home. Today, we manufacture treatment and beauty devices using our accumulated expertise in low frequencies."
A Substitute for Voluntary Movement
Homer Ion's products include EMS (electrical muscle stimulation) devices for the prevention of muscle atrophy. The company also offers low-frequency therapy devices for pain as well as iontophoresis devices (which pass a mild electrical current through water) for skin care.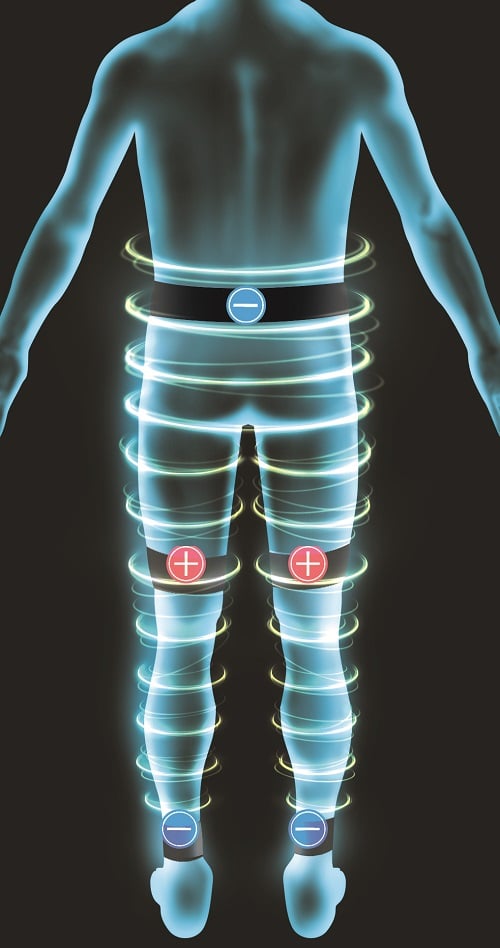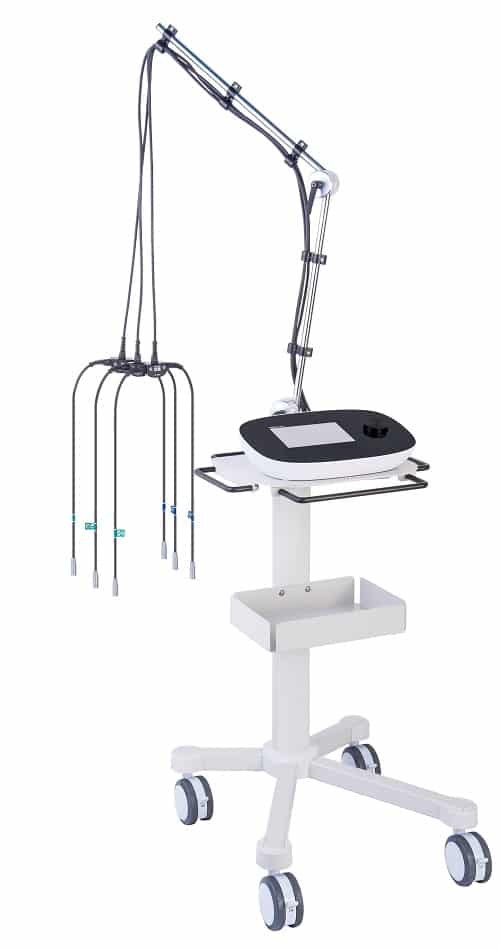 The company's G-TES range includes low-frequency electric therapy equipment which stimulates the whole lower limb area with a wearable belt-type electrostimulator. Mr. Kamiya explained:
"Belt electrode skeletal muscle electrical stimulation (B-SES) is a therapeutic substitute for voluntary movement. By moving the muscles of the lower extremities at once in a wide range, it can provide strength training and aerobic exercise, depending on the purpose, as a substitute for exercise. It allows exercise-deficient people to perform the rehabilitation that they couldn't otherwise."
The Advantages of a Belt
The treatment is often used on older patients with mobility difficulties. It helps contract all of the muscles of the lower extremities, such as the thighs, lower legs, gluteus and the muscles around the pelvis. It works by wrapping the belt electrode around the hips, knees, and ankles, then applying current in a tubular form. Mr. Kamiya said:
"It moves the muscles of the lower extremities where human muscles are concentrated and contracts the muscles in a wide range to substitute for voluntary movement."
According to him, the belt electrode has three advantages compared to conventional pad electrodes. With pad electrodes, only the muscles between the positive and negative electrodes move. A belt electrode, however, can apply a current in a tubular manner.
There is also no pain during the treatment sessions and the belt is easy to wear and adjust. This ensures that the therapy is carried out correctly and effectively by someone using the equipment on themselves at home.
A Replacement for Exercise
Homer Ion's G-TES employs B-SES and is used in medical settings, such as orthopedics, rehabilitation, dialysis, intensive care units (ICUs) and nursing settings. It has been tested medically and clinically. Mr. Kamiya added:
"The G-TES has been introduced to more than 1,000 medical facilities in Japan. It can assist patients with muscle weakness due to frailty and sarcopenia, or those unable to exercise due to osteoarthritis of the knee or back pain."
"It can help patients who are unable to exercise due to respiratory or circulatory disorders, dialysis patients requiring exercise therapy and those who are under sedation in ICUs."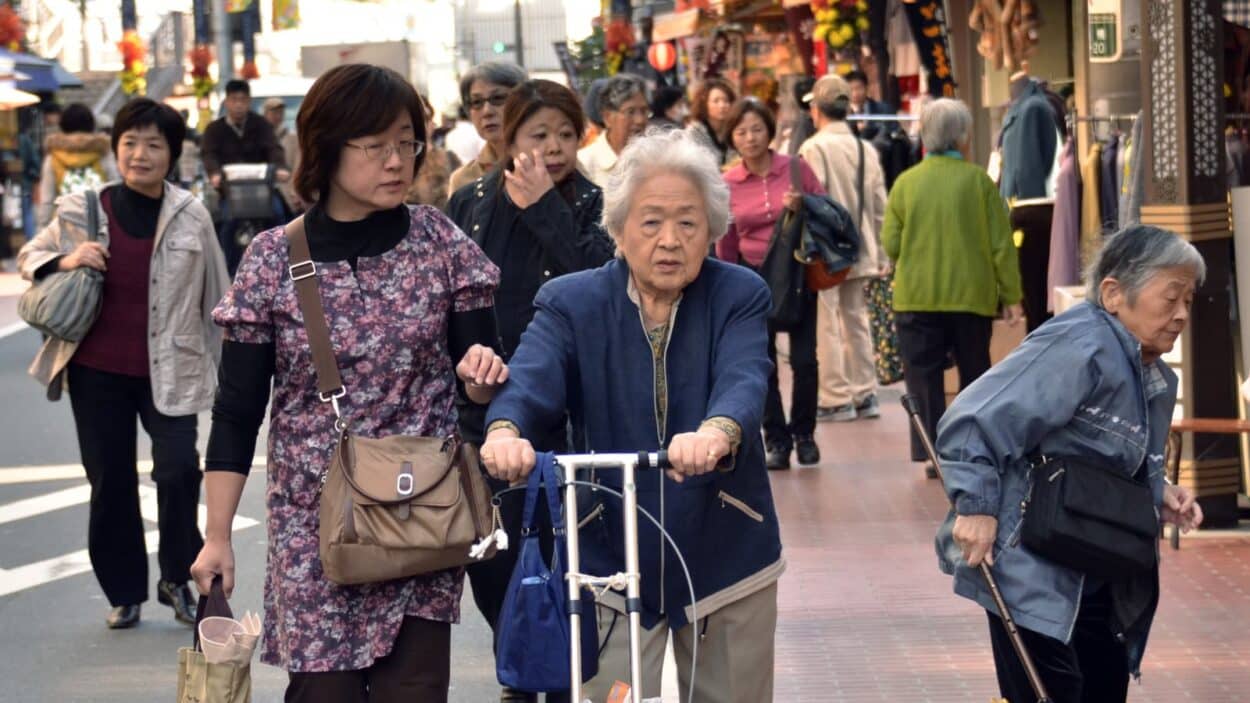 With increases in cases of locomotive syndrome, which has higher prevalence in an aging population, and lower levels of mobility due to lifestyle-related diseases, products like the G-Tes could be a vital solution to many health issues caused by lack of movement, according to Mr. Kamiya.
"Exercise is essential to help prevent lifestyle diseases and prolong healthy life expectancy. We want to reduce the risks that come with being bedridden. And we want to help people create a healthy and positive future by offering an alternative when they think they are unable to exercise."
An Aging Population
According to the Government of Japan, since the end of the Second World War, Japan's average life expectancy has continued to increase. Japan has become one of the leading nations in terms of long life expectancy. As of 2018, the average life expectancy was 81.25 years for men and 87.32 years for women.
Life expectancy is expected to reach 84.95 years for men and 91.35 years for women by 2065. The percentage of people aged 65 and over (those considered elderly) has also been increasing and is among the highest in the world. It was 28.4% in 2019 and is expected to reach 33.3% by 2036 and 38.4% by 2065.