A little-known start-up has become the largest telemedicine provider in Europe due to a combination of organic growth and targeted expansion to suit the differing needs of each country.
Through its digital platform, HealthHero provides patients with access to a holistic range of out-of-hospital health services and clinical support. Its services are varied and include GP support and mental health services delivered through video chat, prescription services, mental health consultations and access to musculoskeletal specialists.
After acquiring the much larger company Doctorlink and the French telehealth provider Qare, the London-based company now dominates the European telemedicine market. For Ranjan Singh, co-founder and CEO, the reasons behind HealthHero's success are simple:
"What sets HealthHero apart from competitors in the digital healthcare industry is our approach that combines organic growth with targeted strategic M&A to execute on our strategy. Since healthcare regulation and systems can vary hugely from one country to the next, it is more effective and efficient to make strategic acquisitions of local healthtech companies rather than building them from the ground up."
With more than 22 million users across multiple countries, Singh's approach seems to be working. He explained:
"In Europe and elsewhere, the pressure on national healthcare systems is increasing, particularly during the Covid-19 pandemic. Many hospitals and GP surgeries are dealing with a backlog of patients, and digital healthcare saves time and resources that can be allocated to where it's most needed."
He added:
"Patient attitudes to telehealth have changed in the past year too, as digital healthcare is increasingly seen as a more convenient solution to attending appointments in person. HealthHero users can easily access clinicians and services remotely in one place, reconfiguring healthcare to make it more accessible, connected, therefore helping to promote greater wellness."
An Alternative to the Often Incorrect Advice From "Dr Google"
The platform also helps to reduce the burden on the healthcare system and clinicians by directing patients to the right services for them. It provides an avenue for remote care that relieves pressure on hospitals and GP practices reserving in-person care for users with the most urgent needs, said Singh.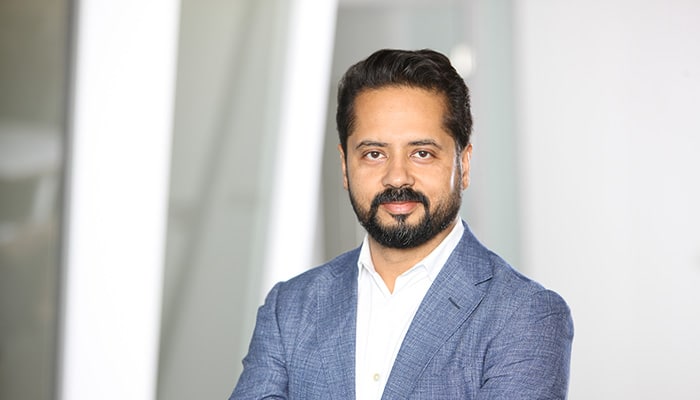 The British entrepreneur, who has more than 20 years of experience in business, joined the digital health space in 2014 after spotting what he describes as a "very exciting" opportunity with "the healthcare sector poised to go through a fundamental change owing to digital."
He decided to build a platform that made getting access to a doctor as simple and as painless as booking a taxi or ordering delivery. He then joined forces with Marcol, which owned Medical Solutions, and co-founded HealthHero.
The idea was to tap into the public desire for health information but offering an alternative to the often alarmist and incorrect advice from "Dr. Google."
The firm then acquired digital triage provider DoctorLink and Irish telehealth firm MyClinic as part of its ongoing expansion globally. Earlier this year it partnered with not-for-profit Testing For All to offer home-administered Covid-19 swab tests, before acquiring the French company Qare. It continues to broaden its holistic healthcare offering in partnership with insurance providers.
The company's expansion has been colossal but every new acquisition is done in line with the HealthHero ethos. Singh said:
"The acquisitions of established digital telehealth providers businesses in local markets enables HealthHero to overcome the regulatory and reimbursement nuances of the health sector in each geography, facilitating rapid expansion of the platform. Each new business then becomes part of the HealthHero brand, in our 'one platform' and 'one company' approach."