How the role of the radiologist might change in the coming years was a hot topic of discussion at this year's ECR Overture from March 2-6. Methods for easing workloads, whether radiologists should become more specialized and the value in attending more multi-disciplinary team meetings (MTDs) were all areas of debate. Experts also considered the impact of artificial intelligence (AI) on radiology departments in the near future.
Introducing a session entitled the Role of the Radiologist in 2030, Prof Regina Beets-Tan, chair of the Department of Radiology at the Netherlands Cancer Institute in Amsterdam, said:
"Even though this seems so far away it is actually just around the corner and we had better be prepared—it is important to look at how we can add value to radiology."
Prof Andrea Grace Rockall, Clinical Chair of Radiology, Imperial College London, and Hon Consultant Radiologist at Imperial College Healthcare NHS Trust and the Royal Marsden Hospital, highlighted results from a recent ESR survey among radiologists. She explained:
"Some 80% of radiologists believe radiologists should have a mandatory period of non-radiology clinical experience before or during radiology training. Over 90% felt it was important to have an area of subspecialization and we can also see this as a trend for the future."
Other likely trends saw possible increased training for the communication of bad news and significant imaging findings to the patient and workloads continuing to be heavy burden but with AI potentially able to assist.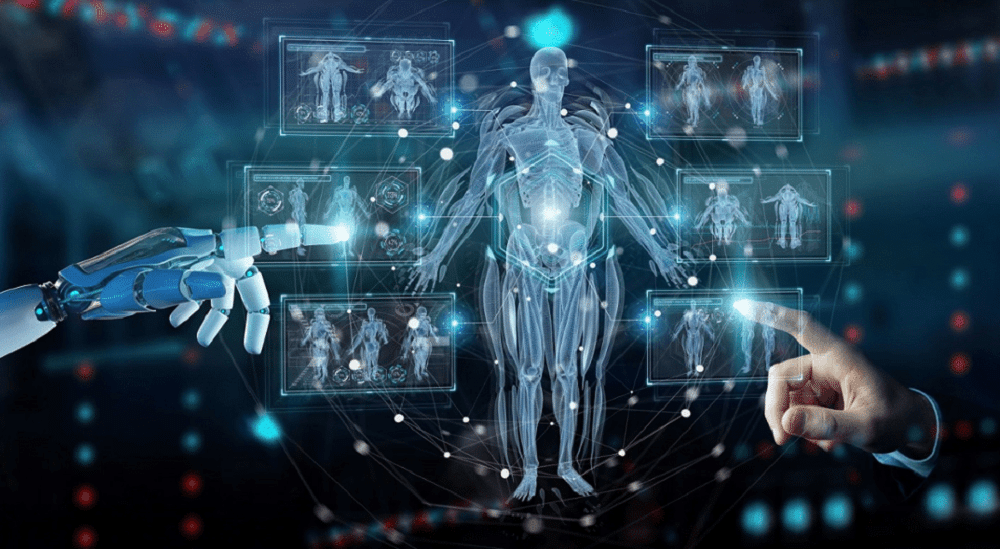 Prof Emanuele Neri, Associate Professor at the Department of Translational Research and New Technologies in Medicine and Surgery, University of Pisa, stressed:
"I will say clearly that we will not be replaced in our tasks by AI. One of the main impacts of AI will be in the workflow: prioritizing examinations and helping in image acquisition in terms of quality of images. I think this could save time. There are already tools that allow us to improve interpretation, but this has to be looked at very carefully because, at the end, the responsibility is always at the hands of the radiologist."
A Vital Role
There was much discussion about the radiologist being brought into more MTD meetings by 2030. Prof Neri highlighted the problem of heavy workloads for the radiologist. He observed:
"It is important not only to have enough time to attend the meetings but also to interpret results first."
And Prof Geerard L Beets, surgeon at the Netherlands Cancer Institute in Amsterdam, agreed. He said:
"Radiology is important throughout the whole journey of the cancer patient and where it materializes is in the MDT meeting. It isn't helpful if the radiologist is only seeing the results for the first time, but it really adds to the discussion if they have had that time to interpret them beforehand. Sometimes it even changes the course of the discussion."
Radiology Assistants
Caroline Justich and Erik Briers, of the ESR Patient Advisory Group, highlighted potential changes to the role of the radiologist by 2030 that could assist the patient. Ms. Justich said:
"There is very little time for patients' communication because of working non-stop. Our hope as patients is that AI will ease that a little bit and bring radiologists more into the focus of curing, with all the early diagnosis and treatments that might be possible in the future."
Mr. Briers added:
"More subspecialization among radiologists would speed the processes up."
The concept of training more radiology assistants in the future was also debated. These members of staff could do all the preparation required before an MTD meeting, for example. Prof Rockall stressed:
"We have a lot of extended role radiography in the UK. Because of real workforce pressures in the country, and some really expert and expertly trained radiographers, extended roles are seen as a real benefit to a department."