This summer, MedicalExpo e-magazine is republishing ten of its most popular articles—an opportunity to review the cutting-edge innovations and digital technology that have made an impact in several healthcare sectors this year. Here is article #3 in chronological order:
Innovative treatments have long been used to diagnose, manage and cure respiratory and pulmonary conditions. However, the impact of Covid-19—coupled with a heightened awareness of the breathing problems and other health complications it can lead to—has led to an increase in the number of cutting-edge digital devices and systems coming to market for respiratory and pulmonary care.     
(Published on January 19, 2022)
According to the World Health Organization, 65 million people suffer from moderate to severe chronic obstructive pulmonary diseases (COPDs), which include refractory (severe) asthma, emphysema and chronic bronchitis. Tuberculosis, COPD and lung cancer will account for about one in five deaths worldwide by 2030.
Many people with asthma find managing their condition difficult—for some symptoms may be hard to control, while the timing and severity of attacks often appear entirely random. The consequences can be deadly, with asthma causing around 400,000 fatalities across the world each year. Healthcare professionals frequently struggle to identify which factors or stimuli set off attacks, and are often unable to confirm whether sufferers are taking their medication in the right way, if at all.
Smart Inhalers
Inhalers are used to treat COPDs such as asthma by delivering bronchodilator medication straight to the airway, without it passing through the blood. Patients need to keep to a carefully designed medication schedule, with the dosage and timing periodically adjusted to achieve optimum control of symptoms. Nevertheless, many inhaler users either forget about or ignore the schedule, or fail to buy refills in time.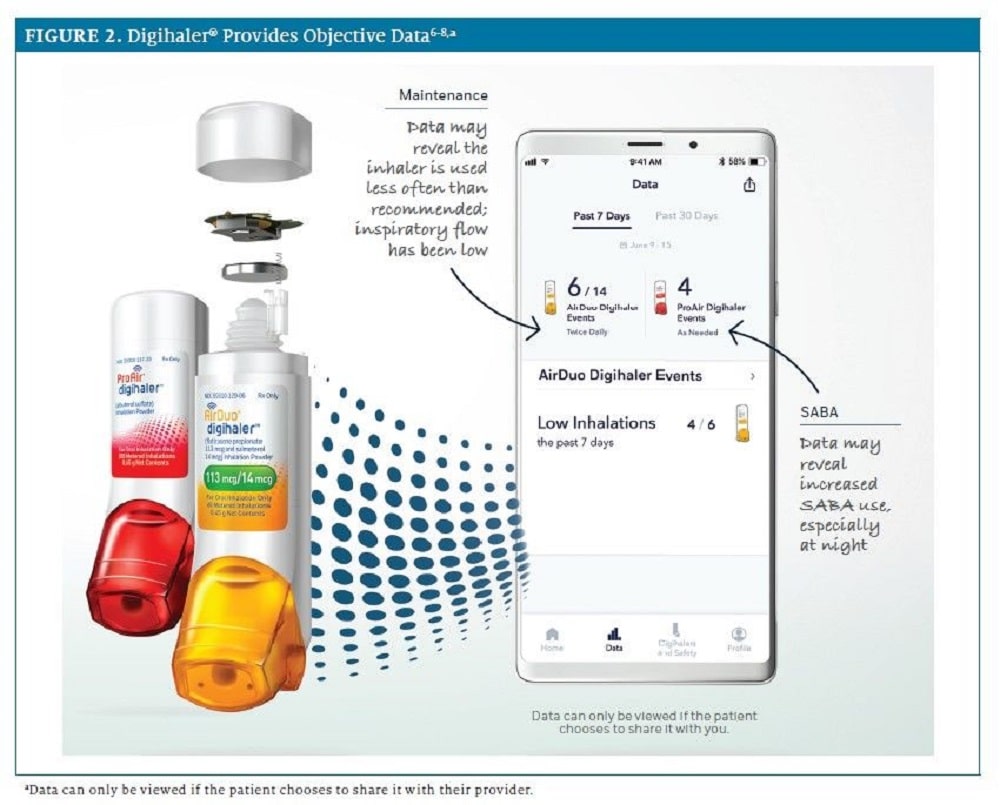 "Smart" inhalers, of which a growing number are now coming on to the market, are expected to play a role by improving the way patients and doctors manage COPD therapy. These are essentially inhalers with extra digital features, such as Bluetooth connectivity, which link to an app. Some have sensors that can detect if the user is in a high pollution or pollen area, some can tell if the user needs to check their inhalation technique and some can send reminders. They all keep a record of how often the inhaler is being used.
The Digihaler line from Israel-based Teva Pharmaceuticals, for example, is equipped with Bluetooth wireless technology that automatically records inhaler-use data every time the cap is opened or a user inhales. The data connects with a companion app that can remind users how often the device has been used, measure inspiratory flow rates, determine if the inhalation technique needs improvement and share patient data with doctors.
Advanced Algorithms
Digital health technologies can effectively aid the diagnosis and management of a wide range of chronic respiratory diseases. In the case of asthma, it is widely accepted that current diagnostic tools need to be improved—while the illness is still treated as a single disease, it is in fact a heterogeneous condition caused by many different mechanisms. It is here that artificial intelligence (AI) can play a critical role.
Brisbane-based ResApp is a global leader in the audio-based assessment of respiratory health, analyzing the sound of a cough with machine learning/AI to identify different diseases such as pneumonia. Because the company uses audio, it can deploy its algorithms on off-the-shelf smartphones, without the need for any accessories or additional hardware. These algorithms have been built into smartphone apps that are approved as medical devices and used by telehealth companies, clinics and pharmaceutical companies worldwide.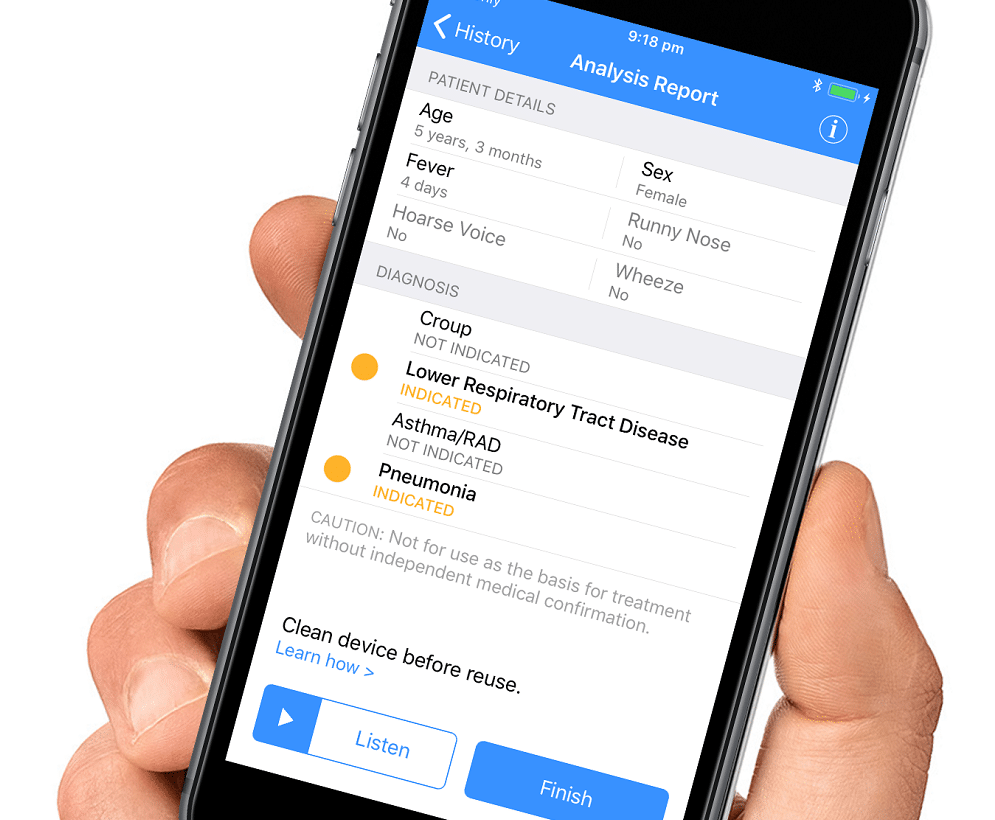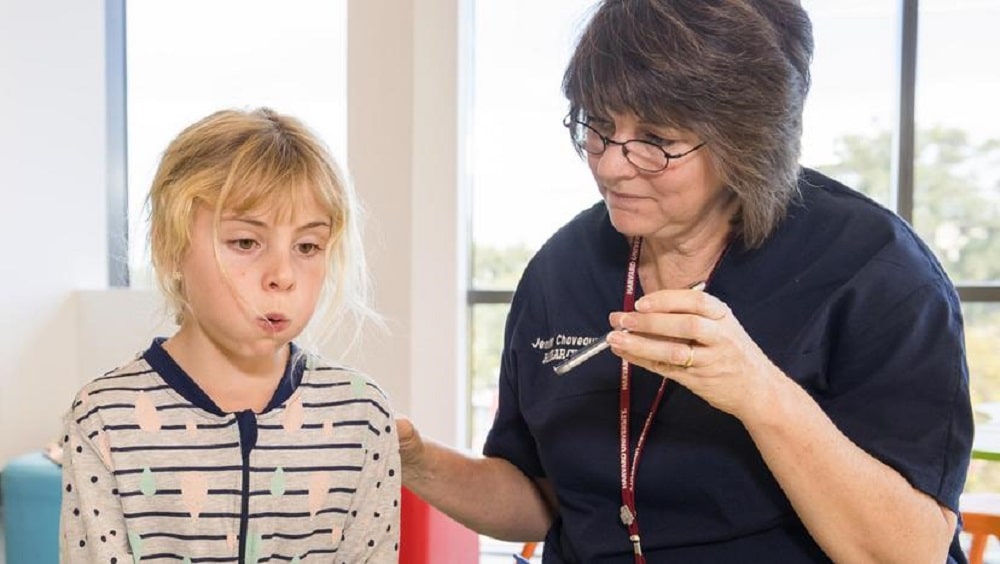 ResApp CEO and Managing Director Tony Keating said:
"The differential diagnosis of respiratory disease is challenging as it relies on a complex mix of clinical skills. Symptoms such as coughs, wheezes and shortness of breath all occur across very different diseases. In clinical studies, and in the real world, we've found our algorithms to be exceptionally accurate. Because of this, we are able to provide clinicians with a great deal of guidance on how to treat their patients."
Next Generation Imaging
Belgian company Fluidda has developed a proprietary technology called Functional Respiratory Imaging (FRI), which combines conventional, low-dose CT scans with AI and computational fluid dynamics (CFD). This technique provides substantially more insight into lung diseases and treatments for lung diseases compared to standard visual assessment of CT scans and conventional lung function tests.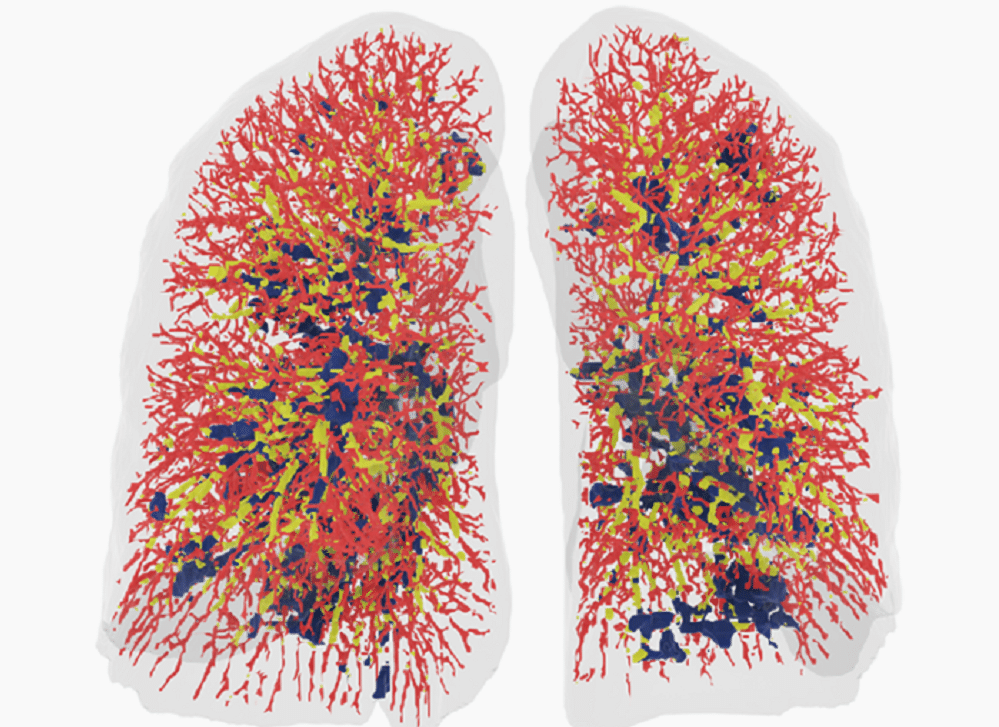 Fluidda CEO Jan De Backer explained:
"Conventional assessments of CT scans by a radiologist add limited value since the description is usually only qualitative, not quantitative, and subjective. FRI, which provides a quantitative, reproducible, regional assessment of lung structure and function, is the only technology that can assess abnormalities in airways, lung tissue, blood vessels, ventilation and aerosol deposition using a set of low dose CT scans."
Watch this video from Fluidda:
Wearable Wonders
Moving beyond algorithmic solutions, respiratory care is benefitting from sensory innovation too. The Remote Patient Monitoring (RPM) service from San Francisco-based Spire Health for example, sees healthcare professionals monitor patient health via revolutionary respiratory sensing technology.
The RPM programme has many innovative features. A proprietary "Health Tag" sensor, which is 100% passive, is attached to the patient's undergarments, where it stays for up to 18 months (it can go through the laundry and requires no battery charging). As long as the user is wearing sensor-enabled clothing, their respiratory data, pulse rate and activity are continuously captured and shared with a team of therapists, working under the supervision of the patient's doctor. Compared to conventional systems which capture more limited breathing data, the RPM system gives the therapists an understanding of the full shape or "morphology" of the patient's breathing.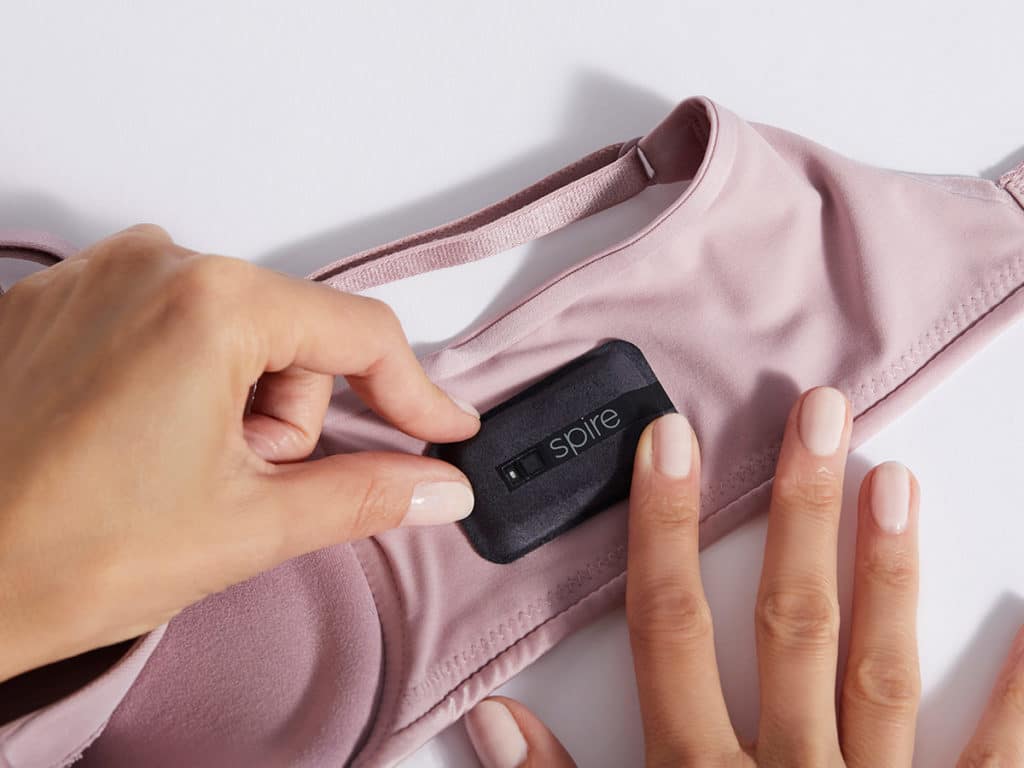 Spire Health has also built algorithms which can detect subtle changes in patient physiology, enabling early intervention. Health Tags learn an individual patient's breathing pattern, with the algorithm automatically notifying the monitoring team at the earliest signs of change. Phil Golz, Spire Health's Vice President of Healthcare, explained:
"Our early data suggests that for patents experiencing an exacerbation we are reducing the hospitalisation rate by up to 90%. RPM creates a window of time in which we can call the patient up, check on their wellbeing, and escalate those at high risk to their doctor so that they can intervene and keep the patient out of hospital. Our early data suggests that for patents experiencing an exacerbation we are reducing the hospitalisation rate by up to 90%."