A 3D printed pendant which uses vibrations to warn the wearer they are about to touch their face has been launched by NASA's Jet Propulsion Lab (JPL). The device, which pulses when the wearer's hand nears the face, aims to reduce potential infection from Covid-19 through simple and affordable technology.
Faith Oftadeh, Communications Director for the Office of Space Technology at JPL, explained that the company usually focuses on robotic exploration of the solar system but decided to develop the PULSE after employees came up with a prototype. She recalled:
"One day in early March we were discussing the advice not to touch your face and realized how much we all did it—and how hard it was to stop ourselves. We started to think: 'What if we had a device that alerted us if our hands went near to our face?'"
Faith and a colleague Tom Cwik discussed utilizing a haptic sensor and, when the team was told to work from home during lockdown, they continued to explore the possibility. She added:
"We worked on it over the phone or FaceTime or texted late at night—we worked in the evening and on weekends because we were doing our normal jobs during the day. We came up with a design; Tom has a 3D printer in his garage and so once we had the parts it was about figuring out how to print them correctly."
Simple Technology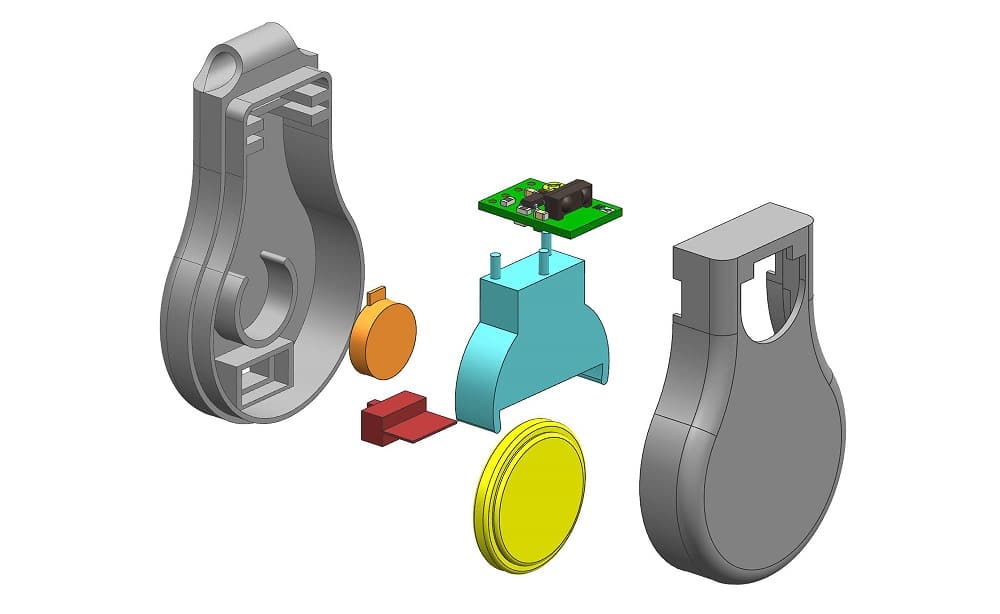 JPL was impressed by the prototype they came up with and decided to patent the pendant. Faith Oftadeh explained:
"The idea was always to keep it as simple as possible, with no coding, and to make it affordable and easy to assemble. The pendant, which is powered by a small battery, has an infrared sensor, which senses when your hands are moving towards it. The sensor is attached to a motor, similar to the vibration coin in a cell phone. Once the sensor is triggered, the motor goes off. When there is nothing in front of the sensor, it stops."
Designs for the pendant, which costs approximately between US$20 and US$25 to produce, have been made widely available to download. She said:
"We have had people all over the world who have downloaded it telling us how useful it has been. Today we are also working with a few companies on making a better version, with better electronics, better hardware and hopefully a rechargeable battery. Our biggest goal is to make sure it remains easy to understand and accessible. We also want to give some samples to medical workers to get their feedback on it."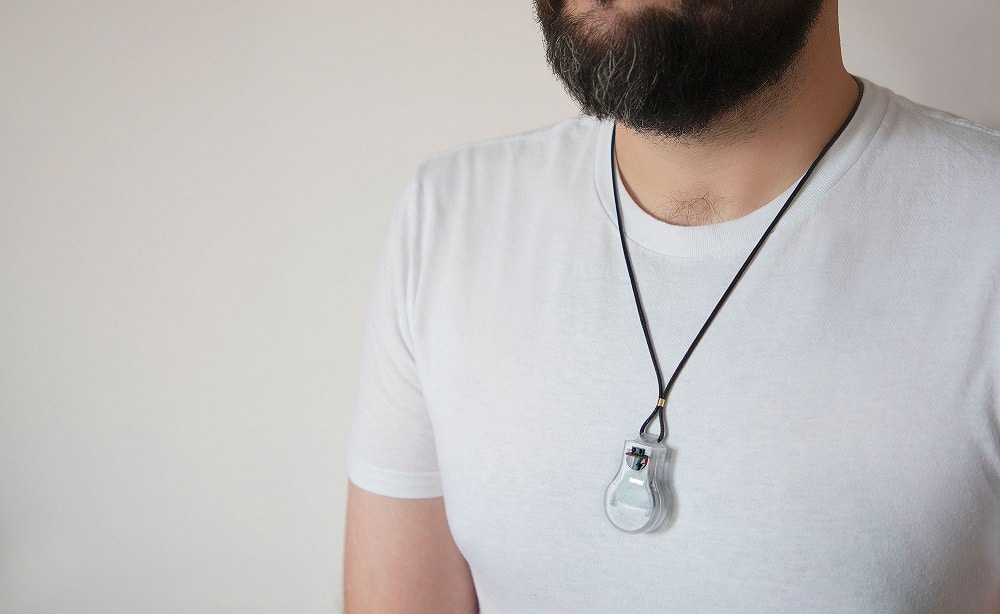 Complementing Other Precautions
Mask wearing wasn't so widespread at the time of the pendant's conception, Faith Oftadeh admitted. But the idea is that the PULSE complements other prevention measures.
"People might take their masks off in the office or at other times. The incentive behind the PULSE was always to help stop ourselves from spreading the virus and from getting sick. We wanted it to sit alongside the other precautions we are all taking, such as using hand sanitizer, to prevent the virus from penetrating our bodies via our eyes, nose or mouth."