At Shenzhen Comen Medical Instruments Co Ltd, the emphasis is on providing advanced monitors and other medical devices to help save lives. The Chinese manufacturer recently won a number of iF Design Awards for its innovative products. We spoke with Conners Wu, International Product Marketing Manager.
According to him, Comen has come a long way in 20 years.
"Comen started its business in 2002 in Shenzhen, China, based on the patient monitor. Nowadays, we have developed a great range of medical device solutions, including patient monitoring solutions, neonatal intensive care units, intensive care units and operation theater solutions. And we have recruited more than 2,500 staff around the world."
Keeping Patients Safe
Over the past two decades, the medical device manufacturer has seen its research and development capacity expand exponentially.
"We adhere to end-user focus thinking and are committed to providing the world's most comprehensive monitoring product line. These include patient monitors, defibrillator monitors, incubators, ventilators and anesthesia machines.

Comen aims to provide the most reliable and safe medical devices for monitoring and life support to protect the patient during healthcare. With medical devices, safety is crucial. We are not only concerned about the device itself but the patient. Patient monitoring and life support devices are responsible for keeping patients safe during acute care and operations."

The K Pro Series
The company recently launched its K Pro series, a precise, intelligent and information-based advanced monitor, suitable for intensive care units (ICUs), operating rooms, coronary care units, neonatal intensive care units, emergency rooms and other clinical departments.
Mr. Wu explained:
"It supports dual system operation. In addition to the monitoring system, the K Pro series is equipped with a Windows 10-based ICM system that can be connected to the hospital information system. Therefore, the monitor itself has direct access to hospital information systems (HIS), picture archiving and communication systems (PACS), laboratory information management system (LIS), clinical information systems (CIS), and other hospital information systems.

This advanced data system enables the K Pro series to truly become a bedside workstation, which is convenient for medical staff to perform data analysis and comprehensive diagnosis."
A One-Stop Monitoring Solution
The K Pro series can also be interconnected with other equipment in ICUs, such as anesthesia machines and ventilators. Operators can monitor various physiological parameters in real-time, providing a one-stop monitoring solution.
"Through interconnection with the HIS and other medical equipment, K Pro series can intelligently integrate and display various physiological information of patients, which helps caregivers improve work efficiency and facilitate consultation and teaching."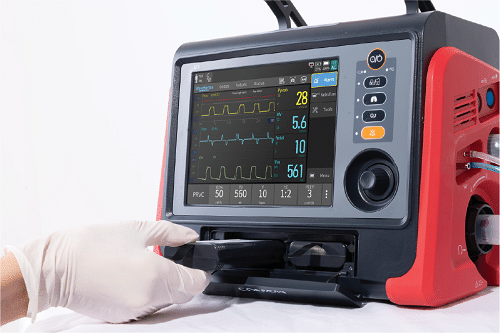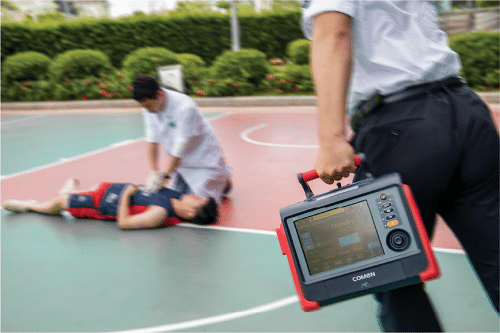 The products that won the iF Design Awards 2022 include the company's P6 Temperature Control System, its U8 ECG Doppler Ultrasound System and its Emergency and Transport Ventilator V1. According to Mr. Wu, all Shenzhen Comen solutions are designed to bring a range of benefits to healthcare professionals, as well as patients.
"We design them so they are easy to use, which minimizes the learning cost associated with using medical devices of different brands. They are cost-effective, have improved efficiency when it comes to patient information sharing and they provide more in-depth insights to facilitate clinical diagnosis."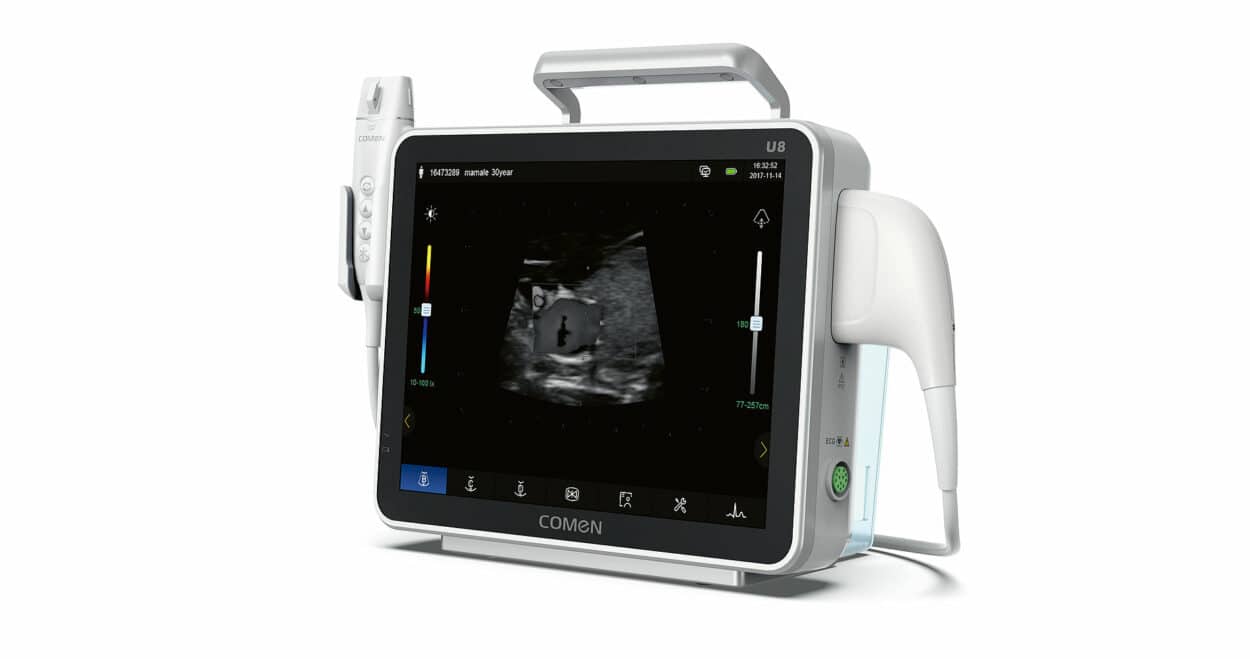 The Covid-19 pandemic has changed the nature of Shenzhen Comen's operation, as it has for many in the medical device business:
"The past two years created 'hot products' like patient monitors and ventilators, but now in 2022, the market size for these is shrinking rapidly. Thus, for Shenzhen Comen, we have had to change our strategy in promoting other key products.

But whatever we are focusing on, we always have the same aim—to provide the most comprehensive hospital medical device solutions possible."