New digital technologies can contribute real value to mental health, provided that they are well supervised. This is the point of view of Yannick Trescos, CEO of ResilEyes and one of the founding members of the MentalTech collective. The collective's ambition is to respond to the urgent need to deploy ethical digital solutions for the prevention and management of mental health. It was founded following the Covid-19 pandemic and the explosion of startups in this field with all of their potential excesses and non-compliance with regulations.
MedicalExpo e-mag: How was the MentalTech collective born and why?
Yannick Trescos: The collective was founded in March 2022 by seven founding members. Originally, it was the company Qare that observed that with the confinement and isolation of people during the Covid-19 pandemic, a certain number of companies and startups had been created very quickly in the field of mental health. There was a kind of explosion to meet the market but also for business opportunities.
Qare realized that there was a lack of respect for regulations, that some businesses were quite borderline and that there was confusion among patients as to what was medically valid, what was worthwhile or not. So that whole ethical part was insufficiently present.
As a result, Qare had the idea of creating a charter to guide the development, deployment and use of these digital solutions in mental health. Qare contacted several companies – the six other founding members: hypnoVR, Kwit, moka.care, Petit BamBou, ResilEyes and Tricky. As time went by, we regrouped and set up the collective with the same strong ambition: to respond to the urgent need to deploy ethical digital solutions for the prevention and management of psychological health. Other companies have since joined us and we are now becoming an association in order to have recognized power.
When you talk about excesses and non-compliance with regulations, what exactly do you mean?
Yannick Trescos: When you have the sudden birth of a market, like the digital mental health market, at first there are very few explanations, everything is done quickly and the market is completely disorganized. Whether it's the government or the patients, no one knows which solutions are good or not. Digital therapies can sometimes involve taking medication, so they must be very well supervised by health professionals; they cannot be done just like that.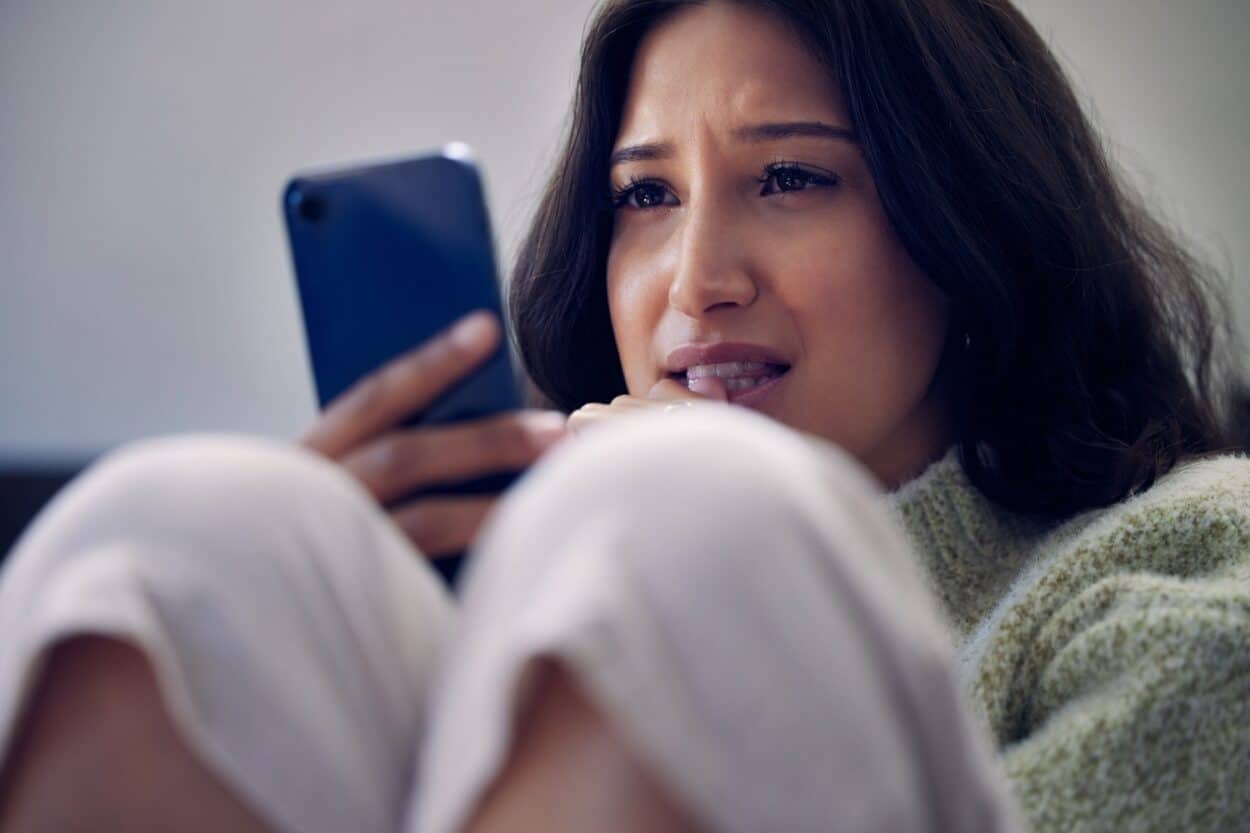 Was it the pandemic, in the end, that pushed for the birth of this digital market in mental health?
Yannick Trescos: There were already companies in France, like hypnoVR, Qare or ResilEyes, so it was already growing before the Covid-19, but very slowly. Psychological health and mental health have always been the poor cousins of medicine historically. There has always been a kind of negative connotation associated with psychiatry and mental health, with a stigma attached to people.
But mental health and psychological health existed long before the discovery of certain pathologies. For example, Post Traumatic Stress Disorder (PTSD), it may not have been called that at the time, but the combatants of the Vietnam War or even World War II all had it. So there has been a lot of delay in this sector, very little investment as well, and in people's minds we still think that mental health and psychiatric problems do not kill like cancer for example. We know that there are an incredible number of suicides every day in the world, but it is less impactful than cancer.
It is therefore a sector that has been neglected. Then when Covid came along, it accelerated things. There were recommendations from the European Union, the United Nations, the World Health Organization, etc. We started to hear that mental health was as important as physical health.
Can you briefly describe the founding members of the collective?
Yannick Trescos: Between the seven founding members, we try to cover all the axes of mental health, from wellness to psychiatry, with pathologies such as depression, stress, anxiety, addiction, burn outs, insomnia and sleep problems, generalized anxiety, neurodevelopmental disorders in children (detection of autism, neurodevelopmental disorders), etc.
We cover all aspects from prevention, screening and diagnostic assistance to patient follow-up. We also ask all the companies that join us to have health professionals among their founding members or their employees, with a scientific and medical committee on the side to supervise and validate the contents, the veracity, etc. This is part of our charter for joining the collective.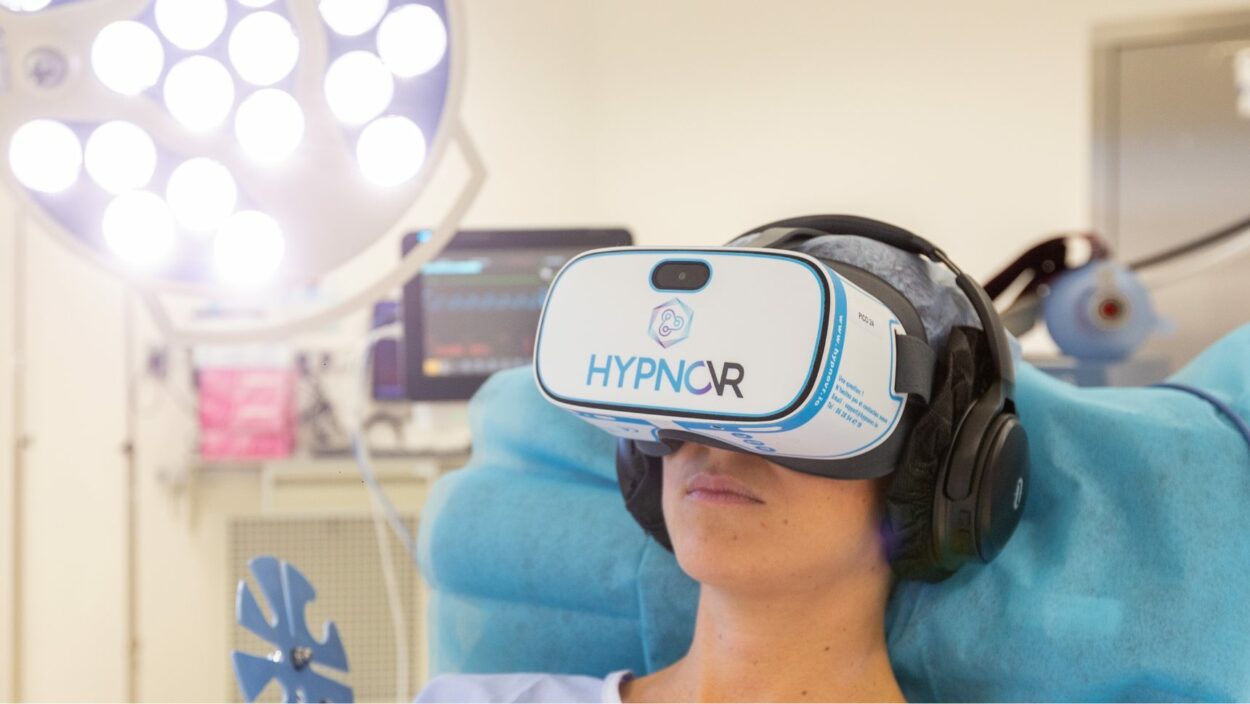 Among the founding members, we find wellness and meditation-related applications with Petit BamBou. Then there is Kwit for addictions treatment, which is entirely based on scientific approaches with a scientific committee, but has chosen not to be a medical device because of the many regulatory constraints that lengthen the time it takes to access the market.
Then there is Tricky, which offers gamification and escape games for alcohol issues, depression, stress and emotions management, etc. moka.care, which is not on a medical track, tackles the prevention of mental health problems in companies and the quality of life at work, with the employer providing this application offering the possibility of appointments with clinical psychologists or personalized coaching to better manage stress at work.
HypnoVR is about treatment of psychological health through hypnosis and virtual reality headsets. They are on a very medicalized side with clinical investigations aiming to show the evidence and the benefit of their solution. Qare offers a teleconsultation solution. They also have launched "Mon Sherpa" which is a chatbot for psychological and emotional support designed by mental health experts and offered in free access on the stores. Then at ResilEyes, we combine medical research and cutting-edge technology based on artificial intelligence to quickly identify symptoms of PTSD.
Tell us more about the origins of ResilEyes.
Yannick Trescos: I am a military pharmacist, I was deployed on an external operation in Chad in 2007 and was injured by grenade shrapnel. I was not taken care of in a psychiatric way and after a burn out I was diagnosed, only in 2017, with a post-traumatic stress disorder. Now I have totally recovered, but I experienced therapeutic wandering and diagnosis for ten years.
The international community is unanimous on these figures: worldwide, one person in ten will experience PTSD in the course of his or her life, i.e. psychiatric disorders occurring after a traumatic event. These traumatic events are not necessarily related to wars, it can be a car accident, a miscarriage, an emergency cesarean section, a premature birth, the announcement that one has cancer, or during the Covid-19 pandemic all those people in intensive care who thought they would die alone because their families could not enter the hospital.
PTSD is very poorly understood and there is a big problem of detection and diagnostic assistance because in psychiatry you don't have blood tests, CT or MRI to detect these pathologies. Diagnoses are generally made over a period of three months to several years.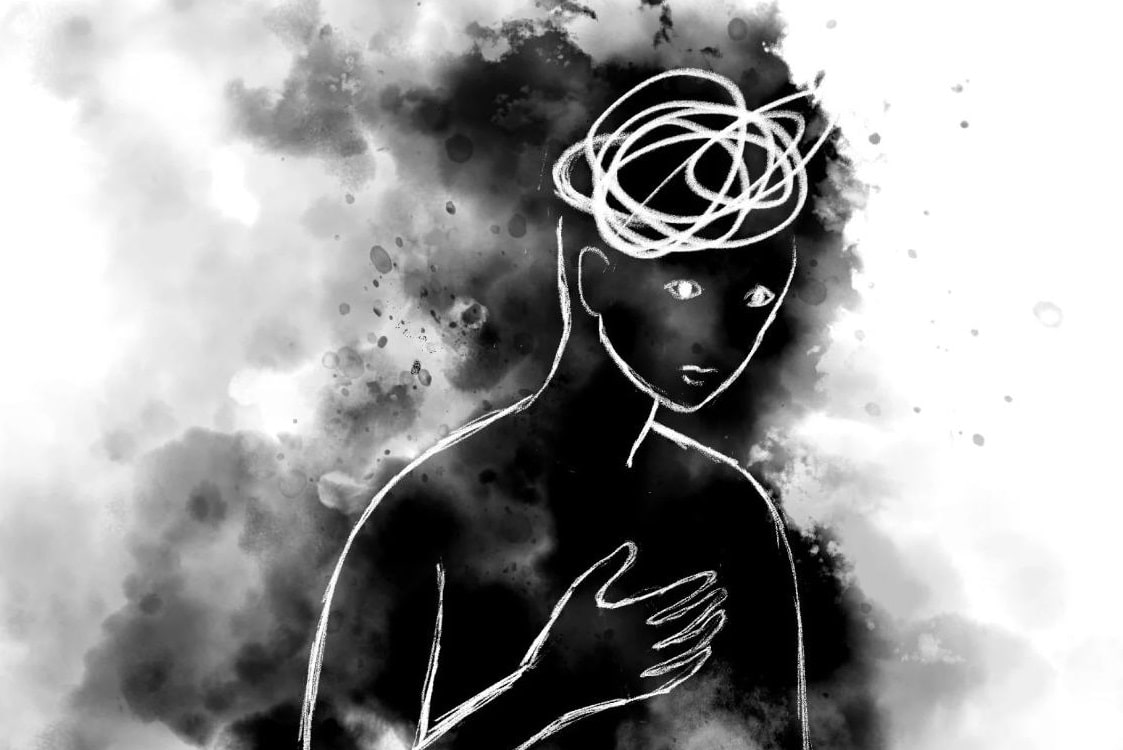 At ResilEyes, with our scientific committees, psychiatrists and healthcare professionals, we have chosen to use all the new technologies based on artificial intelligence, namely machine learning and deep learning, to recover specific biomarkers of these pathologies. For PTSD, this will be done through voice analysis to identify key symptoms associated with the PTSD diagnosis and complications such as depressive or anxious symptoms.
This analysis is done according to the voice tone, the spaces between words, the length of the sentences, the intensity, the intonation of the vocal cords, if the voice is disturbed, etc. All this can be measured using artificial intelligence algorithms. In addition to this, we recover everything that is heart rate, respiratory rate, certain emotions read on the face, etc. All of these parameters, which can be retrieved with a smartphone camera, allow us to provide psychiatrists or doctors with important elements of proof in order to make a diagnosis of PTSD, depression or other conditions.
We use the high technologies of smartphones in a very ethical and regulated way in order to develop tools to help with diagnosis and the rapid detection of pathologies, with a whole pathway of help behind it for the patient so that they can contact a doctor, be followed up, have validated therapeutic programs, etc.
New forms of pathologies are developing today with screen addictions, especially among young people. Won't the use of digital technologies in mental health make us even more addicted to screens and dependent on artificial intelligence?
Yannick Trescos: As soon as we talk about young people and screens, the first word that comes up today is addiction. Which is a reality in itself, that's true. But we must also see that if teenagers use their smartphones in a smart way, they will be able to manage their anxiety with their applications, for example, and there will be benefits in terms of quality of life for them.
You have to find the right balance. In fact, there are now applications that are being developed to prevent people from spending too much time on their phones. I don't think we should be too critical of the use of smartphones, they are a great tool, but we have to be careful about how we use them. Smartphones should not replace things that can be done in person.
For example, smartphones shouldn't replace a psychiatrist?
Yannick Trescos: Yes, artificial intelligence must absolutely be regulated. At the European level, there is already an Algorithmic Human Guarantee which allows us to say that the machine does not give the final diagnosis and that we should not rely 100% on the diagnosis given by the machine.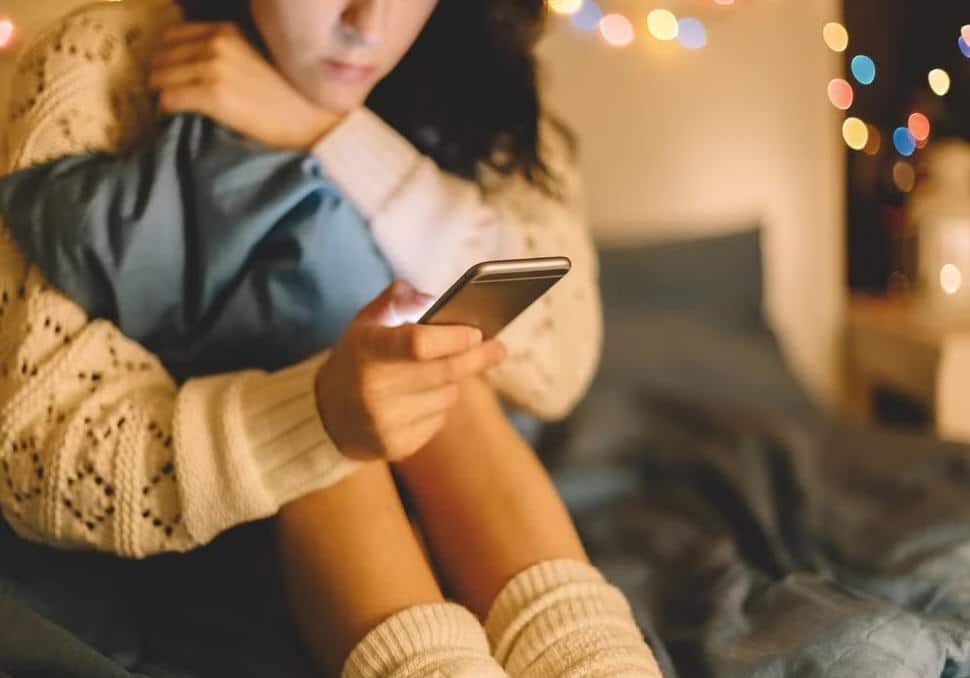 The machine thus remains as an aid of diagnosis to secure medical practices, helping the psychiatrist or psychologist but not substituting them. These are barriers that must not be crossed and some people cross them too much in my opinion. But with the laws that are coming out, these people will have no choice but to get back on track. That's also the goal of our collective.
Another interesting point to emphasize in relation to the use of smartphones is that there are patients who present a psychiatric pathology but who will not want to go to a psychiatrist or psychologist. For example, a woman who has been raped will find it very difficult to talk about it face to face because she will feel guilt, fear of being judged and a number of other things. By having an interposed object, namely the phone, where she knows that behind the application there will be a qualified human being who will listen to her testimony (either care managers or psychiatrists and psychologists), she will confide more easily. So digital technology makes it possible to overcome certain barriers that we have that are purely mental.