French start-up Kurage has developed unique technology to enable people with reduced mobility to reactivate their neuromuscular system and practice physical activity on their own again. Their system allows personalized and autonomous use of smart fitness equipment in order to increase muscle mass, respiratory capacity and bone density.
This project is the story of Vance Bergeron, a researcher at the CNRS who cycled regularly. In 2013, a car hit him while he was cycling to the laboratory where he works. As he had become quadriplegic, Vance Bergeron turned to functional electrical stimulation, a technology that remobilizes paralyzed limbs using weak electrical impulses. After in-depth analysis, he realized that there were no solutions on the market that would allow him to exercise in total autonomy and with sufficient efficiency.
With a colleague from the ENS laboratory, Amine Metani, they developed a unique technology and created Kurage—Japanese for jellyfish, an animal that sends electric currents and when pronounced in French means "courage." Rudi Gombauld, CEO of Kurage and the third researcher behind this project, explained during an e-press conference organized by start-up incubator Pulsalys :
"People with reduced mobility have a vital need to exercise. This is particularly linked to problems of secondary illnesses, especially cardiac complications, respiratory complications, pressure sores and osteoporosis problems."
The Technology Behind it
Kurage gives mobility back to those who have lost it through smart fitness equipment to remobilize their neuromuscular system. In order to achieve this, the researchers first integrated algorithms into an application to imitate the functioning of the brain. Rudi Gombauld explained:
"We have encapsulated in one application the brain's ability and intelligence to move the individual by integrating three key elements. Firstly, the brain's ability to define a biological signature specific to the individual, i.e. his or her muscular capacity linked to his or her pathology. Then, its ability to define a scenario of muscle contraction and intensity of muscle contraction allowing it to recreate a movement. Finally, the ability of the brain to maintain physical activity for a given time with a frequency that remains fairly stable."
Then, for the physical activity to take place, as the brain alone is not enough, the application has been integrated into an electrical stimulator which allows these electrical impulses to be sent into the muscles. To achieve this, Kurage's team created smart clothing—shorts incorporating electrodes and sensors.
"These smart clothes communicate with the muscle by sending these low electrical impulses that include a specific sequence of muscle contractions and specific muscle selectivity. Sending this information will make it possible to recreate functional movement for people who can no longer do so or who have weakened muscles. Through the electrodes and sensors, the smart clothes will also allow information to be sent from the muscles to our control system."
According to Gombauld, this smart clothing may eventually become textile exoskeletons. The Kurage team has integrated all this technology into tricycles for outdoor use as well as indoor rowing machines and exercise bicycles so that people with reduced mobility can take up physical activity independently, daily and in a personalized way according to their pathology or disability.
Personalized, Efficient Training
To test their products, Kurage has carried out two studies at the ENS and the Faculty of Sciences of Lyon. A third clinical study was started in March. Gombauld said:
"The first two studies showed that our products have superior efficacy compared to the competition for physiological aspects. On the rower, more than 136% increase in muscle mass, more than 111% increase in respiratory capacity, and more than 20% increase in bone density. This was demonstrated over 36 sessions of 30 minutes. These three elements are directly related to the main secondary diseases faced by people with reduced mobility."
According to Gombauld, electrical stimulation has been around since almost 1960.
"Most of our current competitors use 1960 technology and methods, which require the assistance of medical and technical experts both in setting up the solutions and in using the devices and carrying out the physical activity. We have developed an algorithm which, based on a pre-calibration system, determines the physiology of the person, the so-called biological signature, which allows for personalized and completely autonomous operation."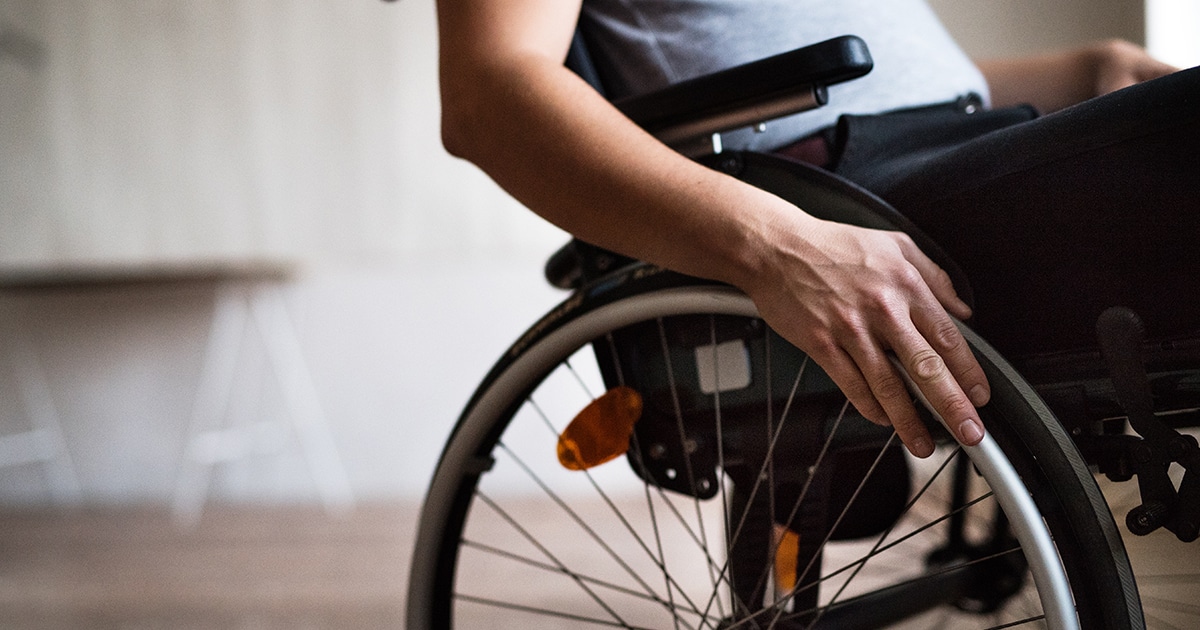 Another difference from the competition is the management of muscle fatigue. Kurage has integrated this factor into two algorithms.
"With our competitors, physical activities often last no more than five minutes, which is linked to poor management of muscle fatigue. With our products, physical activity lasts 15 minutes and we will aim for 30 minutes by the end of the year."
Gombauld added:
"With Kurage, we are making sport accessible to people with tetraplegia and paraplegia, but also people with neurodegenerative diseases such as Parkinson's, multiple sclerosis, Alzheimer's, as well as elderly people and people with traumatic injuries."
At this stage, Kurage's smart fitness equipment is only available for rent in mainstream sports halls, adapted businesses, rehabilitation centers, or for in-home training.