The UAE's healthcare market will experience 60% growth by 2021, and exceed 28 billion US dollars by this time according to MENA Research Partners. Thirty-five Finnish companies revealed the latest in healthcare technology at the Arab Health exhibition from January 29th to February 1st in Dubai. A leading developer of cutting-edge health technology solutions, Finland is among the top three strongest health technology economies in the world.
This year, rehabilitation solutions and preventive healthcare were Finland's key focus areas at the conference. Meria Heikelä, Director of Health for Business Finland said:
"Our vision is to move from the concept of 'sick care' towards keeping people healthy through 'wellness care'. We have world-class research and innovative technology to support this. We want to improve healthcare through the use of digitization so that we can, for example, use rehabilitation solutions and preventive healthcare more optimally in the field of elderly care through virtual care."
To improve the rehabilitation of the elderly, several Finnish healthcare technology companies have been grouped together under the DigiRehab consortium. The DigiRehab consortium plays an important role in ACTIVAGE, the EU Horizon's 2020 flagship project that envisions building the first European IoT ecosystem across nine deployment sites (DS) in seven European countries for optimal elderly care.
Products Designed for the Elderly
SE Innovations Oy is part of the DigiRehab consortium and the Finnish DS deployment leader of the ACTIVAGE project. The company develops products such as apps, back-end cloud with big data and data mining as well as wristbands with sensors and other wearables. Their products, namely SENIORSome and SENEScreen, are designed for the elderly, especially patients with dementia or disabilities.
Rauno Saarnio, Chairman and Partner of SE Innovations Oy said:
"Several markets are fragmented in that they offer a variety of single healthcare services. We created DigiRehab consortium so that we could better serve hospitals by integrating services for elderly care such as exergaming, physiotherapy and memory tests. Through ACTIVAGE, we will define IoT protocol ecosystems that combine communications and secure connective technology that will be compliant throughout Europe."
Here are a few products representing the best in Finnish innovation:
>>> Optomed Oy works towards the enhancement of eye care around the world. They focus on the screening of diabetic retinopathy, glaucoma and AMD (age-related macular degeneration). They've come up with a pioneering hand-held fundus camera, the Optomed Aurora, that enables eye surface imaging and displays superior image quality. An ideal tool for helping diagnose diabetic retinopathy, its lightweight allows fundus screening to be performed anywhere, in contrast with traditional desktop cameras.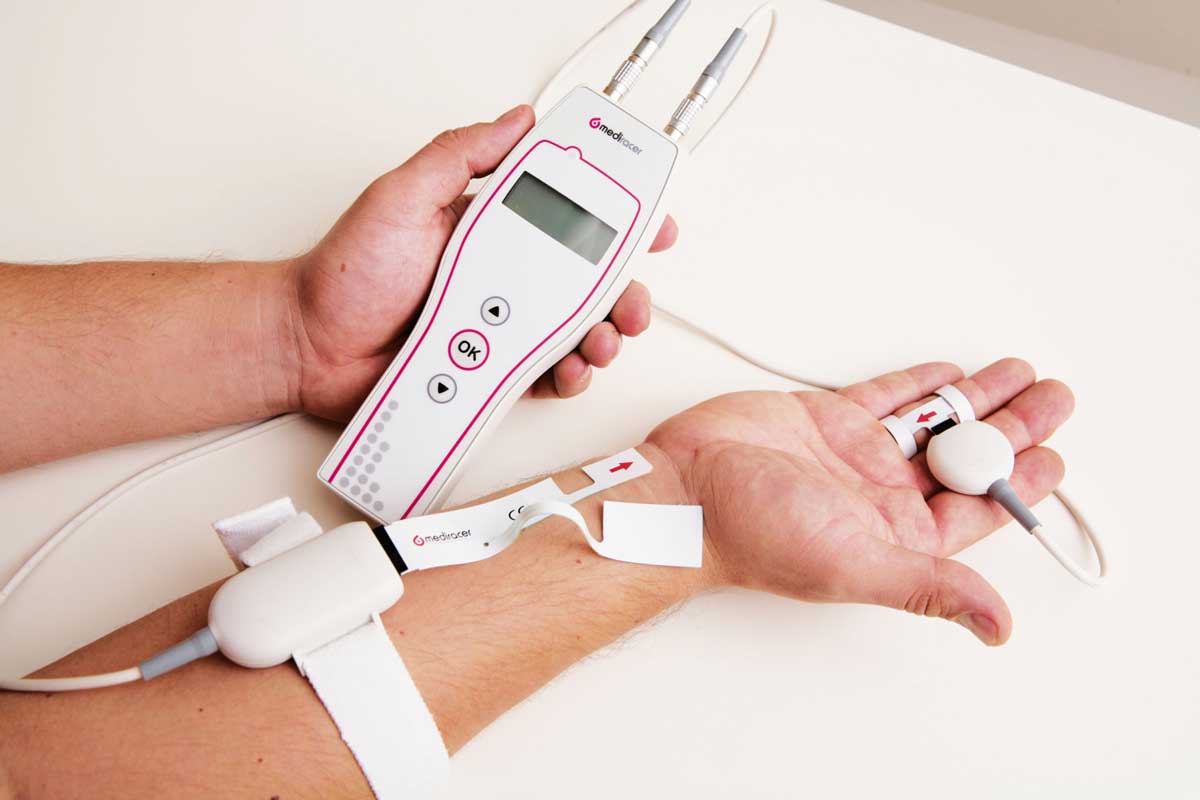 >>> Peripheral nerve disorders can be a nuisance when patients have to deal with tingling sensations, numbness or even pain. The MediracerNCS is a user-friendly solution developed by Mediracer to diagnose immediate peripheral neuropathies such as ulnar nerve entrapment at the elbow (UNE) or carpal tunnel syndrome (CTS). It is also used to monitor diabetic peripheral neuropathy (DPN) that develops over time. Vital components of the system are the MediracerNCS device, disposable electrodes, analysis software and a secure encrypted cloud.
>>> Sooma Oy is a medical device manufacturer that focuses on treating depression by developing neuromodulation technology. The Sooma tDCS is a small, lightweight and non-invasive device that is a good alternative treatment of depression for those who cannot tolerate antidepressants or are pregnant or breastfeeding. The device uses a weak electric current of 2mA for a session of 30 minutes. Treatment is given once a day for five days in three-week cycles. The head cap comes in various sizes which helps ensure that the electrodes, once inserted into sponge pouches filled with saline, are placed correctly on the dorsolateral prefrontal cortex—the region of the brain that studies show is affected by depression.