Huntleigh Healthcare, the Wales-based member of the Arjo family, will be showcasing a range of innovative new products in vascular care, diabetic foot assessment, and fetal and patient monitoring at the Arab Health summit taking place in Dubai from January 30 to February 2.
1/ Fetal Monitoring
Among the new products is an expanded range of fetal monitoring devices that use Sonicaid technology and an innovative wireless transducer system.
Wireless connectivity enables medics to monitor the maternal and fetal heart wherever the mother may be, allowing for greater freedom and comfort during birth. The Sonicaid Team3 Wireless System consists of wire-free ultrasound transducers for monitoring fetal heart rate and a TOCO transducer, strapped to the mother's abdomen, for monitoring uterine activity together with a base station for docking and recharging.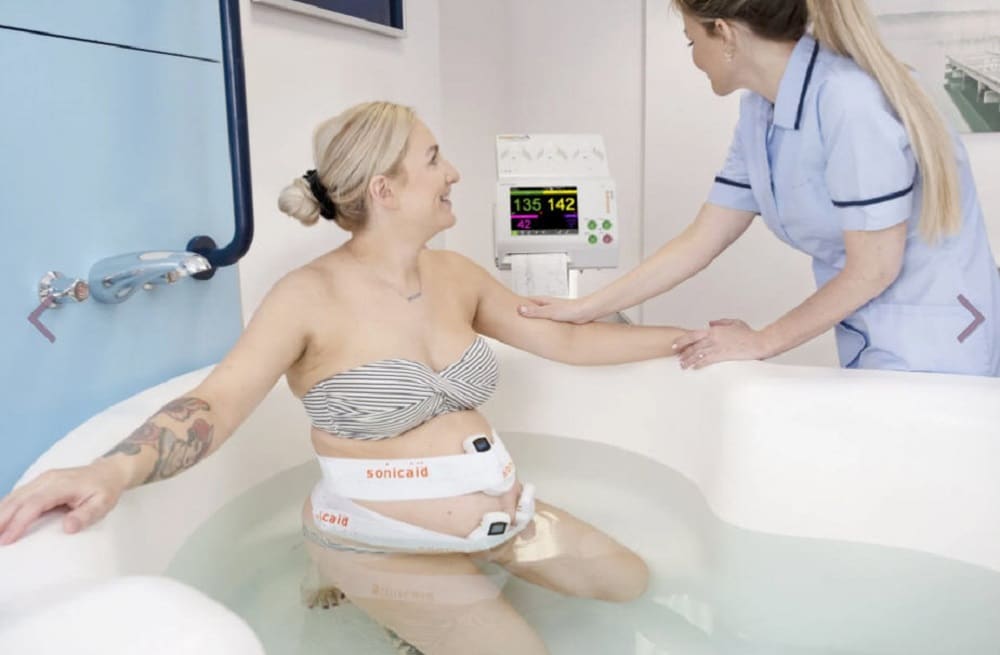 The Lightproof (IPX8) wireless transducers are waterproof. They allow for continuous monitoring of mother and baby, with the ability to pick up on a single or twin heartbeats.
The wireless products are comfortable and easy to use with integrated belt clips that allow birthing women to have freedom of movement in a range of up to 110 meters. The transducers take 3.5 hours to charge fully and then operate for over 17 hours.
Confusion between the fetal and maternal heart rates, and between the rates of twins, is a common issue that arises when using an external ultrasound monitoring device. The rates are often in the same range, making them difficult to distinguish, which means that a potentially risky fetal heart rate abnormality may be missed.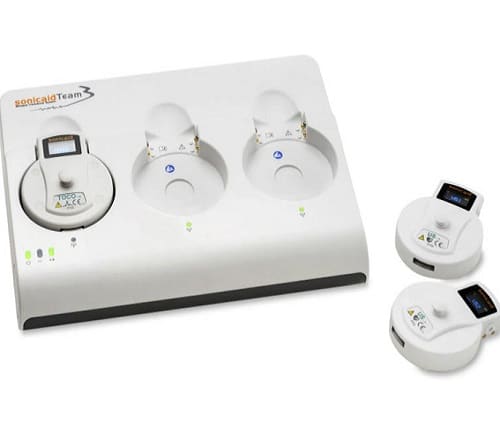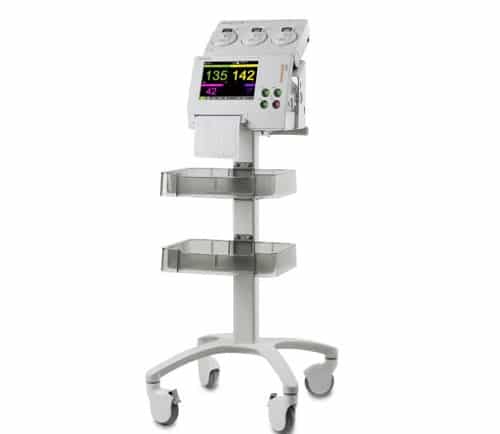 Huntleigh's integrated Fetal Cross Channel detection technology helps to reduce the possibility of mistaking one heart rate for another, using wireless maternal electrocardiogram (MECG) leads or SpO2 finger sensors. The use of visual and audible alarms together alert the user when the same heart rate is being recorded by different transducers, prompting the medic to confirm the source.
Andy Head, Portfolio and Category Management Director at Huntleigh, said:
"With the launch of the new twins capable wireless monitoring, our Team3 range continues to go from strength to strength.

From Dopplers and monitors to our integrated software systems, we've never been able to offer a more comprehensive solution for obstetric professionals, together with our world renowned Dawes-Redman CTG analysis which provides objective decision support to deliver better care outcomes."
2/ Surgical Probe
The Dopplex Single Use Intraoperative Probe helps to improve patient safety during surgery by providing immediate evidence of a successful vascular reconstructive. The system uses a single-use, sterile, intraoperative probe that reduces the risk of infection.
The blood flow waveforms detected by the surgical probe are then viewed on a high-resolution color display of the DMX Doppler and the results can be stored on the micro SD card for later review or transfer to a computer.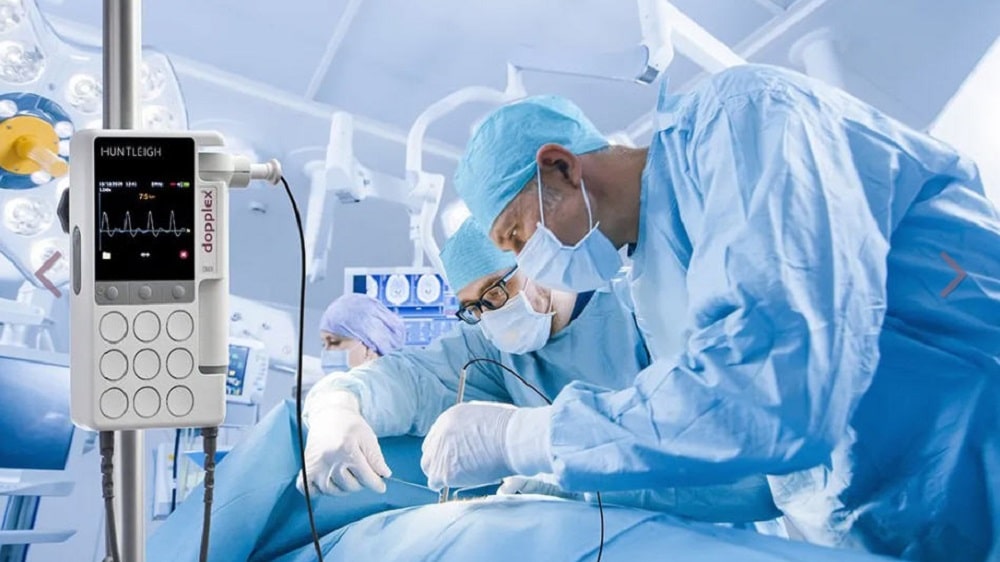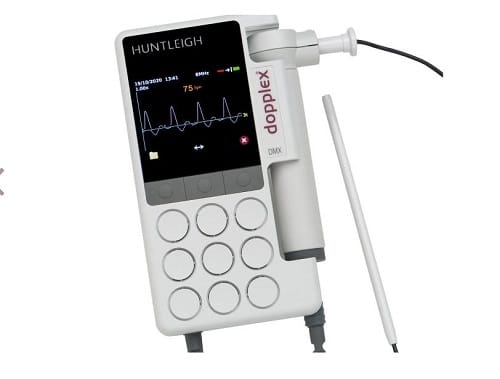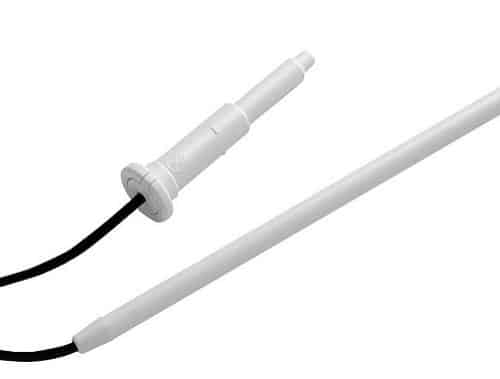 By providing quality assurance of blood flow intraoperatively, time and costs of a potential re-operation can be avoided and ischemic time can be significantly reduced. Huntleigh says the system can assist in the performance of safe surgery, helping to prevent the need for re-operation.
Mark Pitch, Senior Product Manager at Huntleigh, explained:
"While there are arguably a number of approaches to detecting blood flow, we believe that a single use probe is the best method of quality assurance a surgeon could have."
3/ Diabetic Foot Assessment
The new Dopplex ankle and toe pressure (ATP) kit is a unique combination of Huntleigh's existing DMX Doppler technology, with probes and accessories to provide the vascular, diabetic or lymphatic specialists, with a system to aid the assessment of arterial disease and neuropathy.
The Arterial Plethysmography (APPG) probe easily attaches to the DMX Doppler unit, which then rapidly measures arterial systolic pressure in patients with incompressible arteries. It can be repeated on the arms to determine the Toe Brachial Index (TBI).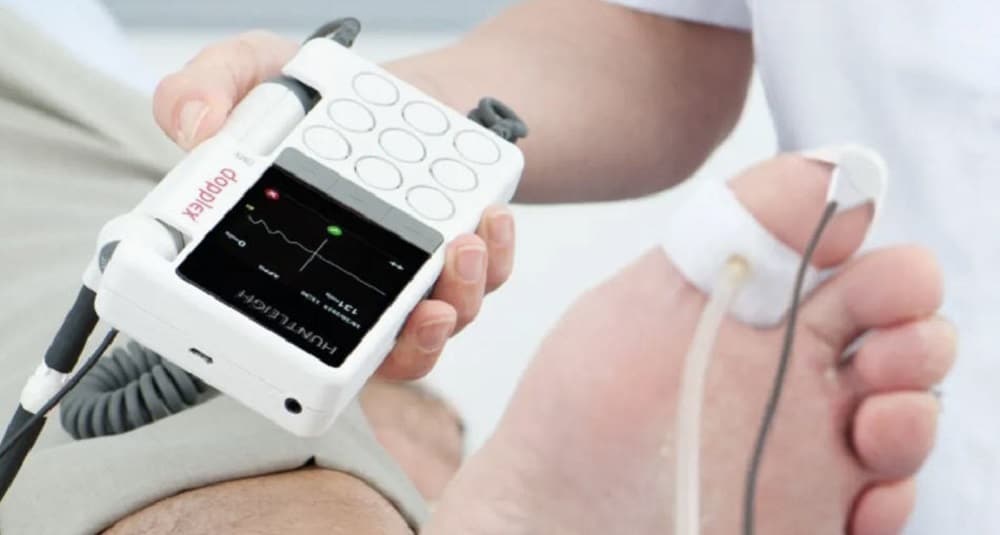 This common vascular physiologic assessment test determines the existence and severity of peripheral arterial disease (PAD) in the lower extremities. A peripheral arterial disease in the lower extremities happens when the blood vessels in the legs or towards the legs are narrowed or blocked.
The internal pressure sensor in Huntleigh's ATP kit provides a direct pressure reading on the Doppler display. PPG waveforms and pressures can be stored in the internal memory and reviewed at any time.
4/ Patient Monitoring
Hunteleigh continues to develop its range of patient monitoring devices using Smartsigns technology.
The family of devices includes larger patient monitors for hospital care and a lightweight handheld model for spot-checking and continuous monitoring of adult, pediatric and neonatal patients.
The range is capable of delivering a comprehensive variety of monitoring options, from handheld or portable devices which can be used to monitor the patient's basic vital signs, to advanced modular systems used in many low, medium and high acuity settings throughout all areas of healthcare.