This summer, MedicalExpo e-magazine is highlighting ten of its most popular articles published in 2023—an opportunity to review the cutting-edge innovations and digital technology that have made an impact in several healthcare sectors this year. Here is article #3. It was first published on February 3, 2023.
The use of augmented reality in surgery was a central topic at an exclusive event focused on healthcare in the Metaverse at Arab Health 2023.
During the last day of Arab Health which took place at the Dubai World Trade Centre from January 30 to February 2, the Future Health Summit gathered CEOs of the healthcare industry, senior government officials and experts in future technology to talk about healthcare in the Metaverse. 
What Exactly Is the Metaverse and Where Does it Meet Healthcare?
The Metaverse can be summarized as a major shift in how we can interact with technology. In its original science fiction origins, the Metaverse was a "version" of the internet that was a single, universal and immersive virtual world, facilitated by tools such as artificial intelligence (AI), virtual reality (VR) and augmented reality (AR). 
In the present and very real world of healthcare, using the Metaverse involves implementing AI, VR and AR to improve patient results by making surgery more effective, as well as increasing speed and efficiency, while also lowering costs.
According to Market Research Future's Healthcare in the Metaverse report, the healthcare Metaverse industry is predicted to reach a value of US$ 5.37 billion by 2030. While there is still much to explore, the Metaverse is already part of the present reality of a growing number of patients and doctors. 
Virtual Projections
Among them is Dr. Timothy F. Witham, one of the speakers at the 2023 Future Health Summit and a Professor of Neurosurgery and Orthopedic Surgery at Johns Hopkins University School of Medicine. In 2020, he performed the world's first spinal surgery employing augmented reality. The instrument enabling this was a portable headset through which he could see a digital augmentation of a CT scan taken earlier. He said:
"Ultimately, while we were operating and looking inside the patient, we had the CT scan right there in our field of vision."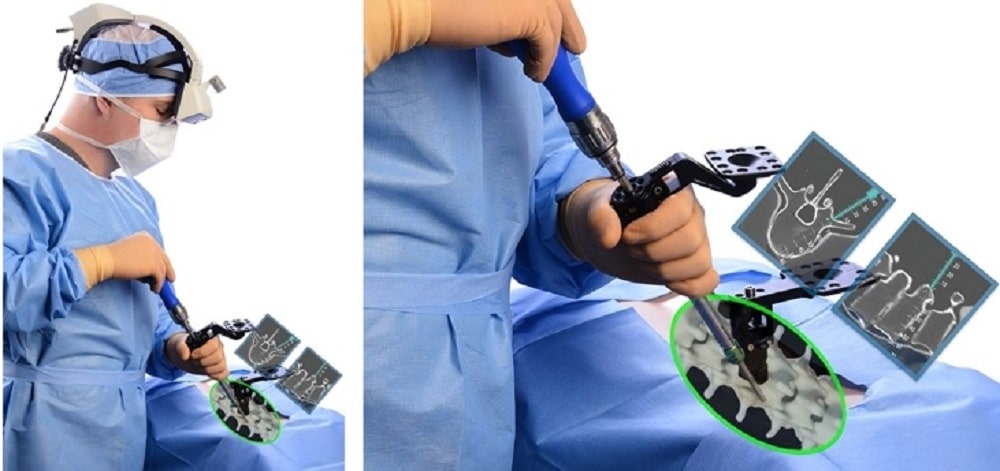 In an AR-enabled device, the images projected therein are rendered in a way that makes them directly "mapped" onto the real world—which, in this case, is the patient's anatomy.
In other words, the user can see a blend of the virtual projections within the operating field—as opposed to having to take their eyes off the patient, interrupt the procedure, assess scans and then return to the operation.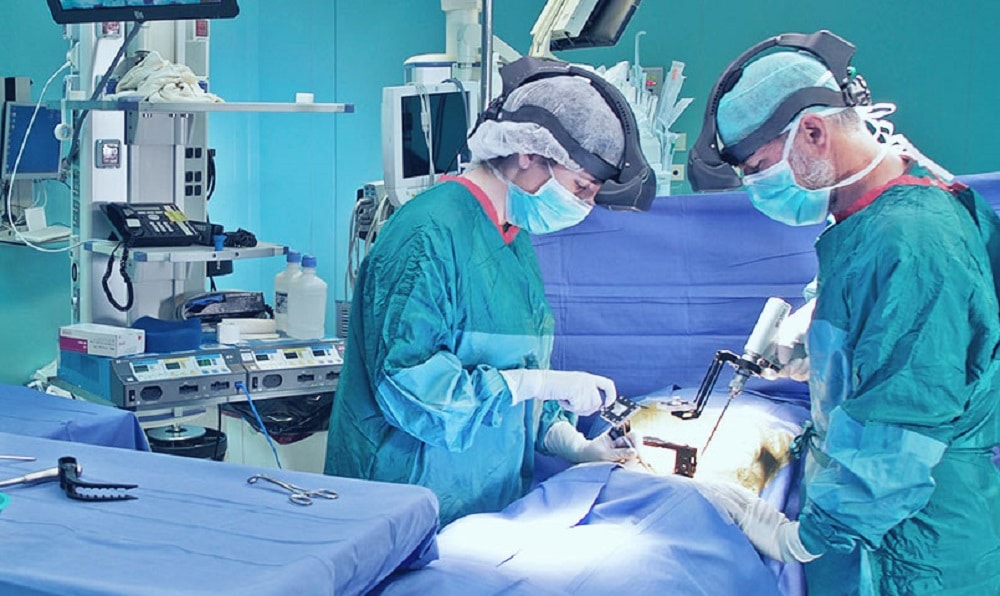 At the Future Health Summit, Dr. Witham led a discussion on the possibilities that AR represents for the healthcare industry, outlining the tools currently available. According to him, surgery using AR is as safe as conventional methods, but there is still work to be done to prove that the two methods are as effective and efficient.
However, judging by how useful the technology has shown itself to be in this area of expertise, there is plenty of reason for optimism. In spinal surgery, long screws are inserted into the vertebral bone in order to stabilize and align the spine. This process is always delicate due to the degree of proximity to critical spinal cord structures and also because of the varying anatomy of individual patients.
Increased Precision
Not only do these pedicle screws need to be inserted into the correct place but also at the correct angle. Without the help of AR, surgeons would be guided by flat, 2D images displayed on nearby screens and they would "translate" what they saw in these scans into the 3D reality of the operating field.
With the AR system, Dr. Witham and his team were able to perform these screw insertions without switching their visual focus and with significantly increased precision. There was, however, a steep learning curve involved for them before reaching the stage where this technology reliably provided the optimum 3D path for the screw directly into a patient's spine.
Dr. Witham and his team—in collaboration with AR headset manufacturer Augmedics—spent a whole year assessing the functionality of this AR system through trials on cadavers' spines before actually operating on their first patient in this way.
He explained:
"Since this procedure in 2020, I've performed over 150 surgeries using AR and I can say it's at least as good as robotics. It also makes huge inroads into minimizing the need for repeated surgeries due to misplaced spinal implants. It could be the first step towards all surgery being performed using AR."