Technology featured in a science fiction movie has inspired a new device that could end up saving hundreds of thousands of lives and offering early warnings of future pandemics. Israeli company OutSense has developed an IoT device which attaches to a toilet bowl and scans excretions for signs of disease.
OutSense CEO Yfat Scialom explained:
"The initial idea was born when Ishay Attar, our founder, was watching The Island, where people live in a futuristic utopian facility that continually monitors the inhabitants' toilet activity. It came together when, by total coincidence, a relative was saved due to early detection of colon cancer."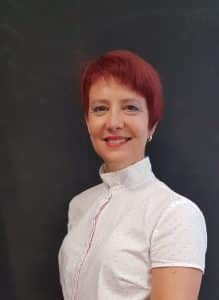 Established in 2016, OutSense was born with the aim of developing a technology to screen for hidden blood—an early sign of colorectal cancer. Additionally, however, Ms Scialom said, the resulting system can monitor dehydration, urinary tract infections, constipation, and diarrhea.
"The device utilizes a patented technology based on multispectral optical sensors. In general, we can literally see (by computer vision) what's going on in the toilet bowl in three dimensions—time, space and spectrum."
The device, which is currently at the research and development stage, employs multi-spectral optical sensors, an illumination module, and has an autonomous controller with a wifi receiver. It monitors the frequency of toilet visits, together with volumes, texture and opacity, as well as molecular composition and substances the human eye has no perception for.
Curing Through Connectivity
Results are delivered to the cloud, where real-time analysis is conducted using OutSense's proprietary computer vision algorithms and AI. The sensor connects to the smartphone of the caregiver or user, and the system sends notifications and results immediately if an abnormality is detected.
Colorectal cancer is a leading cause of death worldwide, with 700,000 fatalities every year, and it costs healthcare systems an estimated US $30 billion annually, said Ms Scialom.
"We believe our technology will be adopted widely and will revolutionize the way colorectal cancer is screened worldwide. In addition, it will dramatically improve quality of care in elderly facilities and will play an essential role in allowing older people to age at home."
Becoming Standard
Expected to be launched on the market in September 2021, the device does not require any infrastructure other than connectivity. She explained: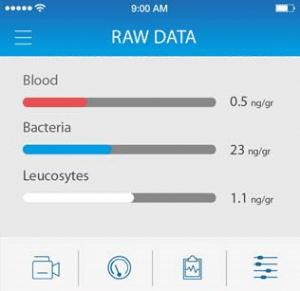 "Costs will be different based on the various features available on different markets. We designed the product with an affordable price target, in the range of a few hundred USD, which will be divided into a one-time hardware fee and a monthly subscription."
The hope is that the product might eventually be integrated into every standard toilet seat. Once widely deployed, it could potentially flag outbreaks of other diseases, based on the detection of specific antigens or general gut issues in specific locations.
"OutSense aims to create the world's first and largest database of human waste. The initial market for the new technology will be the elderly care market, but this will eventually be expanded, and we will add more diseases to the detection list. Eventually, the technology could be used to detect the onset of an epidemic like Covid-19 as well as for personalized care, biofeedback, fine tuning of drug dosage and even personalized nutrition for weight control."