Vocal biomarker technology pushes the boundaries of smart healthcare and is now promising to revolutionize the diagnosis of health issues. Take the example of California-based startup Sonaphi whose current focus is the development of a 60-second voice-based Covid-19 screening mobile app.
Recently, an ever-growing number of voice tech startups have moved into the healthcare sphere, inspiring innovations that range from smart assistants for monitoring aging patients and automated transcribers for clinical documentation to Alexa-powered medical devices and even AI-powered hearing aids that can translate a myriad of languages.
Now such start-ups are leveraging artificial intelligence (AI) in ways that promise to revolutionize the diagnosis of health issues. By developing machine learning-based voice recognition technology, such as that developed for Amazon's Alexa, they are increasingly able to identify voice patterns specific to different neurological diseases and conditions (known as "vocal biomarkers"). Advances in this area mean that very soon an accurate assessment of a patient's condition may simply rely on them speaking into a smartphone.
How are vocal biomarkers detected? After a person's voice is recorded, it is translated into an image called a spectrogram. Then machine learning algorithms are used to assess the correlation between a patient's voice and vocal patterns and a variety of illnesses and symptoms. This analysis is performed using computer vision techniques to detect small changes in the spectrogram. The algorithms are developed using the voice recordings of people diagnosed with specific diseases or conditions. Their voice recordings, along with other medical information, are collected in clinical trials, transformed to spectrograms, and classified using machine learning to "train" a vocal biomarker. The biomarker is then tested with a different group of patients to see how well it performs—the more data collected, the stronger the algorithm and the more accurate the biomarker will be.
Covid-19 Screening
One start-up pioneering the use of such technology is California-based Sonaphi, which has developed an AI-empowered biotechnology platform that analyzes the human voice and delivers precise neurofeedback to enhance human health and performance. The most innovative aspects of the platform are Sonaphi's database of 1,300 biomarkers that can be identified from a 30-second voice recording. Sonaphi's Chief Operating Officer David Levesque explained:
"This enables a skilled clinician to see relationships between chemistry and anatomy that typically require many conventional tests."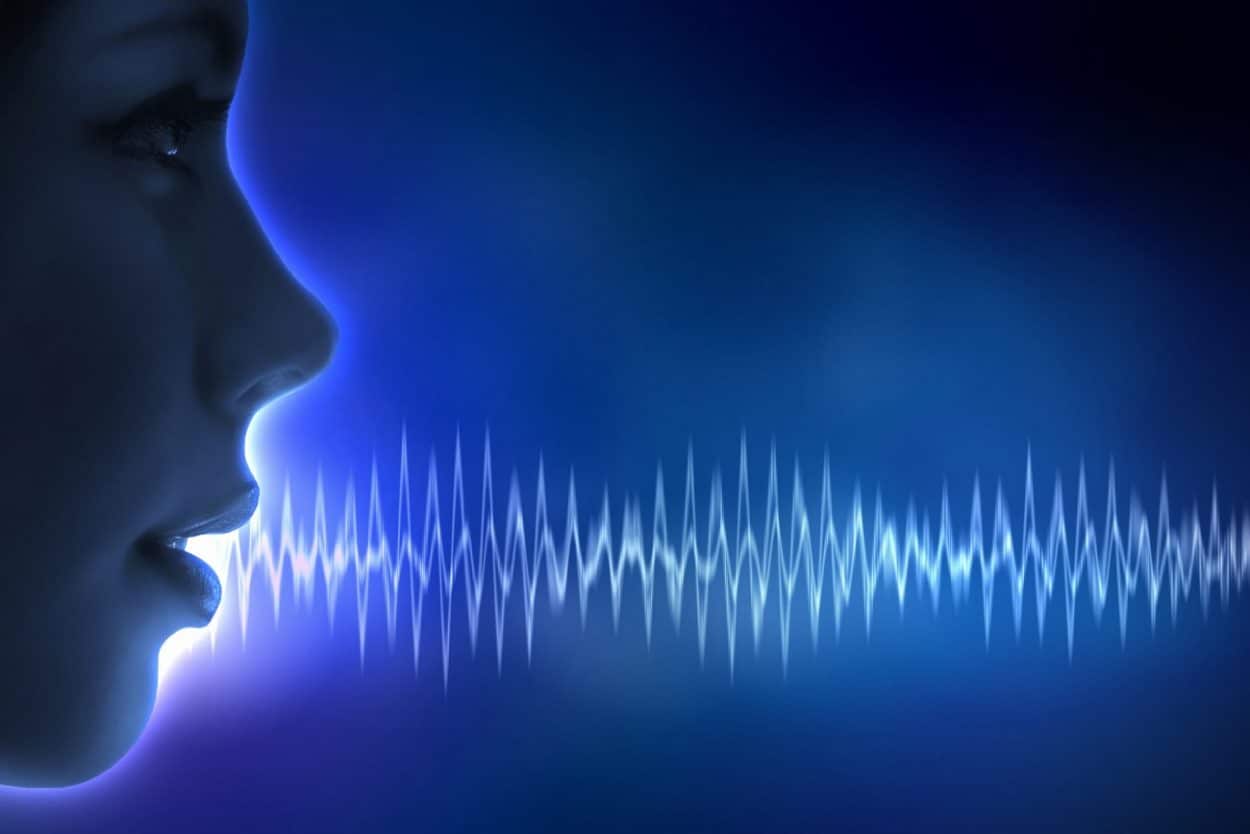 Sonaphi's current focus is the development of a 60-second voice-based Covid-19 screening mobile app, which they plan to launch sometime towards the end of 2021. The Sonaphi Voice algorithm extracts vocal features that have been found to be related to the presence of Covid-19. Levesque said:
"Conventional medical testing has limitations relating to access, affordability, adaptability, efficiency, and the ability to look at a whole spectrum of biomarkers. All of these challenges have been highlighted by the Covid-19 pandemic. Addressing these challenges, our app will provide accurate, up-to-date, real-time health assessment so that people can return to work, family and fun in a safe and healthy way."
A Vocal Future
Voice samples contain a treasure trove of information about a person's health. As such, researchers think subtle vocal cues may indicate underlying medical conditions or indicate disease risk. Today, a growing number of voice tech health startups are pioneering a future where healthcare consists of voice-first tests, which could be used to diagnose everything from Alzheimer's disease and rheumatoid arthritis to depression and anxiety.
Based on recent advances in technology, in just a few years it may be possible to monitor a person's health remotely—using smartphones and other wearables—by simply recording short speech samples and analyzing them for disease biomarkers. Levesque added:
"We are expecting voice analysis to become a global standard health assessment technology in the next 10 years. As an invaluable tool for the early detection of many health deficiencies, such analysis will give us the ability to understand the human body like never before. Countries and corporations with progressive healthcare systems that proactively manage the health of their populations and staff will be early adopters, as will individuals in the quantified health movement."