Presented at REHACARE, the Dot Watch is the world's first tactile braille smartwatch, according to the manufacturer. It offers a solution to the invisible information gap existing for millions of visually-impaired people.
With the Dot watch, created by the Korean startup Dot Incorporation, blind and visually limited persons can now make calls, receive MMS, read SMS or simply check the time. This revolution is made possible by a unique refreshable Braille display able to physically display information in the Braille alphabet (felt by touch).
Jimin Ryu, Global Partnerships Manager at Dot, said: "It took us around 3 years to develop the Dot Cell, the electromagnetic actuator. These actuators are what you see in the Dot Watch." She added:
"Our feat was to drastically minimize the size and the cost of the current market standard—the piezoelectric cell, which is still used today in many electronic Braille devices. Dot cell is the smallest, most cost-efficient, and the most mobile technology for electronic Braille displaying."
The Dot Watch is available from 399 euros with a 2-year warranty.
Jimin Ryu explained that conducting the beta testing was a bit difficult. "We tested over 300 users domestically and internationally. But in the end, it was very useful as we got good insight and valuable feedback. Now the Dot cell is the first mass producible, scalable, and affordable actuator technology."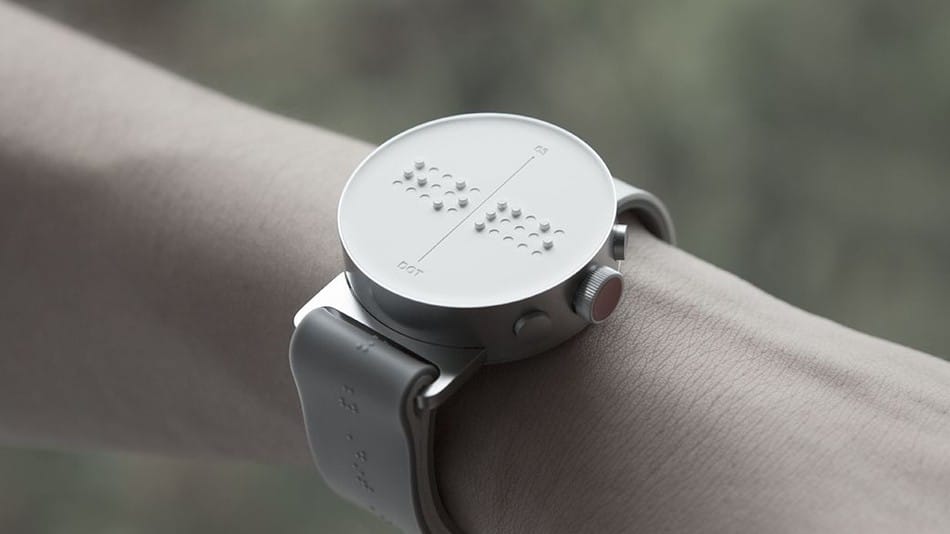 What's Next?
A big revolution for an estimated 285 million visually impaired people in the world. Jimin Ryu said:
"Available technology for visually impaired people is expensive, bulky and often limited. Only around 5% of visually impaired people worldwide have the privilege of owning Braille devices."
The Asian startup is already expanding with the Dot Mini (the Kindle for the blind), the Dot Pad (the iPad for the blind) and the Dot Public (a smart-city solution for inclusive technology supported information).
Jimin Ryu explained that the Dot Mini enhances the vision of supplying educational devices to the visually impaired, with a focus on children in developing countries who are not able to afford costly devices. "The Dot Pad will be the next product to make an impactful social difference in the areas of education, employment, and access to information for the blind and the visually impaired," she said.
Read more about Braille displays on MedicalExpo website.