Surgical staplers are moving towards smartness and automation for minimally invasive surgeries. Chinese alternatives have become the Blue Ocean Strategy for the industry.
By Changzhou Xin Neng Yuan Medical Stapler Co., Ltd. (XNY).
Surgical staplers are a growing trend on the global market due to increasing surgeries, widely adopted minimally invasive surgeries and the gradually improving infrastructures of hospitals. As of the end of 2020, Changzhou Xin Neng Yuan had obtained over 50 Chinese and foreign patents from countries and areas ranging from Europe and the United States to Southeast Asia. The fact that the United States had a monopoly in this field for years is a thing of the past. Chinese alternatives are accelerating to replace its dominance.
Full-Series Powered Stapler Platforms Pave the Way for XNY to Make Independent Innovation
For three decades, Johnson & Johnson, Medtronic and other foreign medical device companies played a role in the import monopoly of staplers. These foreign companies were always imitated but never surpassed. Many Chinese manufacturers involved began with low-level imitation moving on to high-level imitation then making the transition to local innovation.
Thanks to the optimization of surgical staplers moving towards smartness and automation, powered staplers enable physicians to perform standardized operations with standard output through automated operation and control, thus reducing the learning curve for physicians while improving the precision of minimally invasive surgeries.
Powered staplers can bring many clinical benefits, with the greatest one being the reduction of leakage and blood or other bodily fluid oozing. Traditional staplers can cause jitter and pull on the targeted tissue when they are closed and fired. Good powered staplers are capable of reducing 90% of that effect for better stapling and reduced leakage of the stapled organs. This paves the way for future staplers to move towards smartness.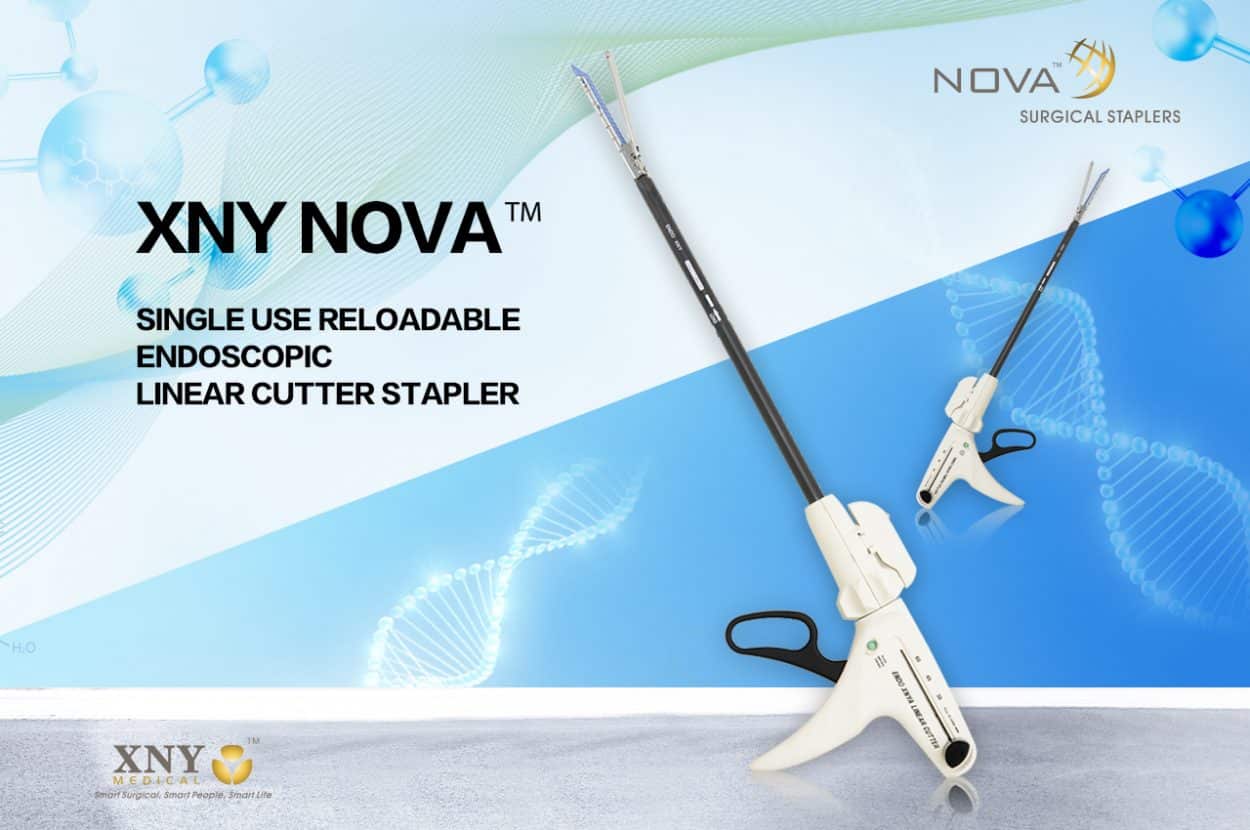 The smart powered stapler platforms launched not only make full use of in-situ closure/firing driven by motors to improve the success rate of stapling, but also enable the smart control of tissue pressure and provide real-time feedback during stapling.
Standing on the Frontline of the Industry Through 35 Years of Deep Research
Established in 1985, Changzhou Xin Neng Yuan Medical Stapler Co., Ltd. (XNY) is a specialized manufacturing enterprise integrating R&D, design, manufacturing and sales. As the first company in Changzhou to manufacture advanced internal mechanical staplers and trocars, XNY has a rich innovative medical device business history. Its products have been adopted in many surgical fields ranging from cardiothoracic surgery and gastrointestinal surgery to general surgery. They can improve the efficiency and quality of surgeries and accelerate rehabilitation, thus decreasing patients' pain and economic burden.
Adhering to a quality policy of elaborate design, dedicated manufacturing, operation with sincerity and assured use, the company has obtained EU CE marking, US FDA certification and the GMP certificate. XNY was granted access to NHS services in England, making it the only Chinese company to obtain such access.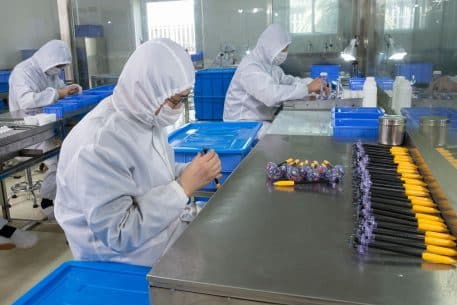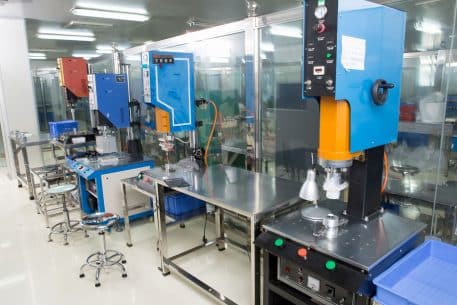 Changzhou Xin Neng Yuan achieved success in its first step in European regions and it gradually established a foothold in the global market with the sale of its products. The products have been sold to Italy, Spain, Australia, Brazil, Portugal, the UK, France and other 24 countries and regions outside China. XNY has successively brought its products to exhibitions held in places such as Vietnam, Dubai, Germany, Korea, USA, Brazil, Indonesia, Philippines, Singapore and South Africa, establishing direct communication with surgeons and R&D engineers worldwide in various forms and creating a green channel to bring creativity and technology together. All this has established effective interaction between manufacturers and users, enabling the integration of resources and greatly improving the safety, effectiveness and innovation of products.
Smart Staplers Have Enabled XNY to Break the Import Monopoly
Staplers, an alternative to traditional artificial anastomosis in surgery, reduce operative time, provide relief of patient pain and make surgery more efficient. The main working principle is similar to that of a book stitcher, in which a metal nail is fired into the tissue to dissociate, close and functionally reconstruct the tissue.
The Disposable Endoscopic Linear Cutter Stapler has been widely used in the operations of many clinical departments such as gastrointestinal surgery, general surgery and thoracic surgery. The disposable cutting blade this device is equipped with is replaced at the same time as the staple cartridge to guarantee that the blade is always sharp, ensuring complete tissue cutting and reducing tissue damage. The ergonomic streamlined handle, designed by the world-renowned industrial designer Colani, allows for more convenient operation with either the left or right hand alone. The endoscopic stapler is equipped with a safety locking device to avoid secondary firing of the used cartridge, ensuring surgical safety, and the components can be replaced during the same surgery, reducing medical costs.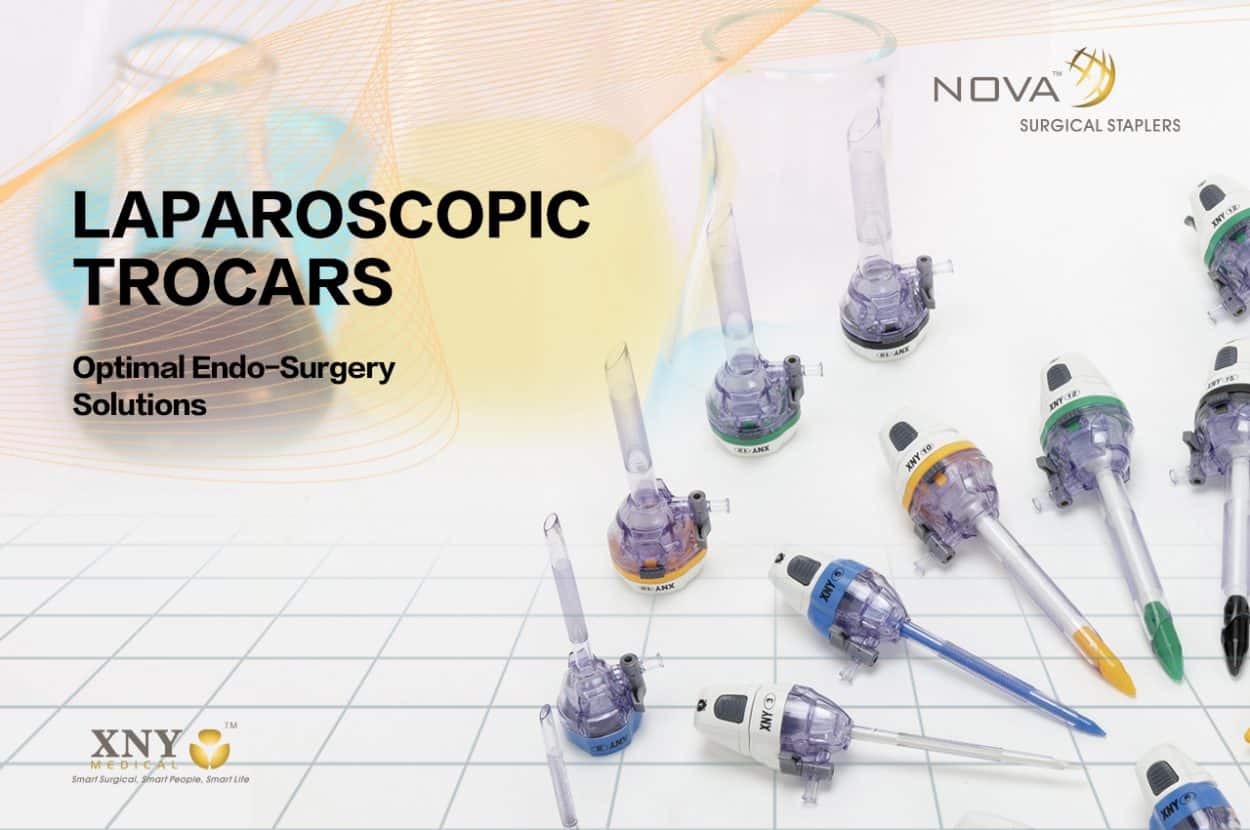 The Disposable Optical Trocar is intended for use by specialists to puncture the abdominal cavity during laparoscopic surgery, transfering gas into the abdominal cavity and establishing access to the abdominal cavity from the outside for endoscope and surgical instruments. It can be applied in various laparoscopic surgeries, including minimally invasive gynecological surgery, thoracic surgery and urological surgery, and it can be used with various Chinese and foreign laparoscopic video systems. XNY's GuidancePort products boast a unique color card to differentiate between product specifications. Their unique rubber rings are designed to ensure good airtightness.
The medical stapler market has always been dominated by foreign medical device giants. As staplers need to be in direct contact with the body during use, including deep within the body, there are extremely high requirements for performance such as precision and safety. This means traditional staplers need to continue to move towards smartness and orientation in minimally invasive surgery, which has led to a breakthrough for China.
As one of the representative enterprises manufacturing surgical staplers in China, Changzhou Xin Neng Yuan will continue to focus on brand building and technology R&D; launching innovative products; establishing its market position and striving to become "the most innovative surgical medical device company" on the global market.