The ancient and mysterious Eastern China gave birth to a medical infusion pump manufacturing company that is constantly innovating and daring to forge ahead. Will ENMIND lead the trend?
By ENMIND.
ENMIND is committed to providing the best infusion solutions by continuously polishing their products in hardware and software. In terms of hardware, customers are very curious as to why our products always land on the bottom when they fall. This is because we have redesigned the center of gravity of the product to ensure that when it is dropped at a certain height, the part with cushioning material at the bottom will always reach the ground first.
Another question we often get is why our product is not easy to freeze and crash. This is because we have a dual CPU design, there are processing and storage units on the main control board and the drive board. Yes, we have two hearts, so we are stronger and more reliable.
The fireproof grade of the material is the highest grade V-0, and the whole machine comes with the option of being waterproof from IP24 to IP44. The smallest EN-V5 infusion pump integrates a 4.3-inch touchscreen and 5200mAh batteries in a space of 131.5mm*90mm*138mm and weighs only 1.45KG. We couldn't believe it, but we did it, and it's a star product.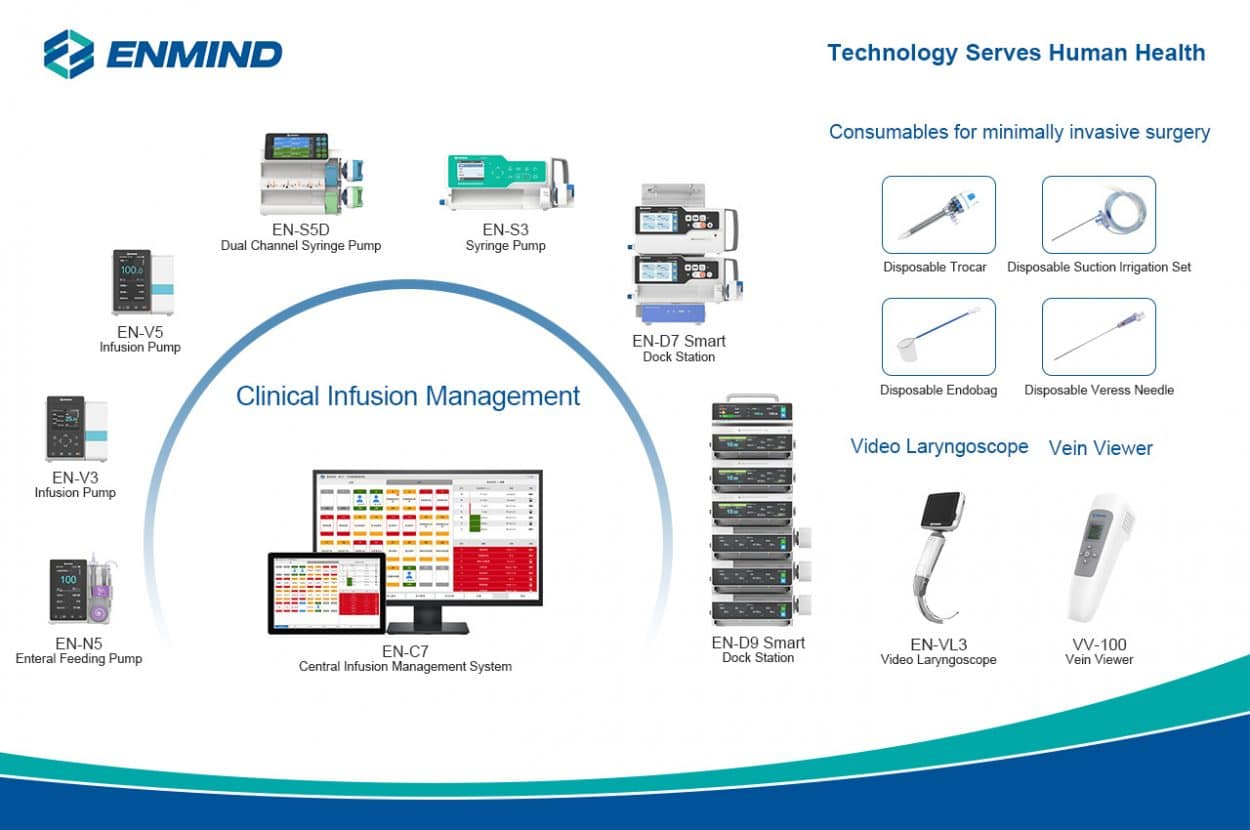 In terms of software, for traditional intravenous infusion, we provide up to 7 infusion modes to choose from, the minimum progress is 0.01ml/h, the maximum infusion rate is 2000ml/h. In addition, it can be selected and installed with infrared or WIFI modules to achieve wireless connection. It supports HL7 protocol to connect to HIS system. The upcoming 9 series products are even more sophisticated. Their software also supports Nutrition\TCI\TIVA\Blood transfusion\Neonatal\PCA\3-24 channel stacking use. All in one. It's not only smart but safe!
Would you like to know more about ENMIND? Located in Shenzhen, China's Silicon Valley, ENMIND is a high-tech enterprise focusing on medical device research and development, production, sales and service. ENMIND focuses on the two business areas of intravenous infusion products and minimally invasive surgical consumables and is committed to practicing the business philosophy of "Technology Serves Human Health."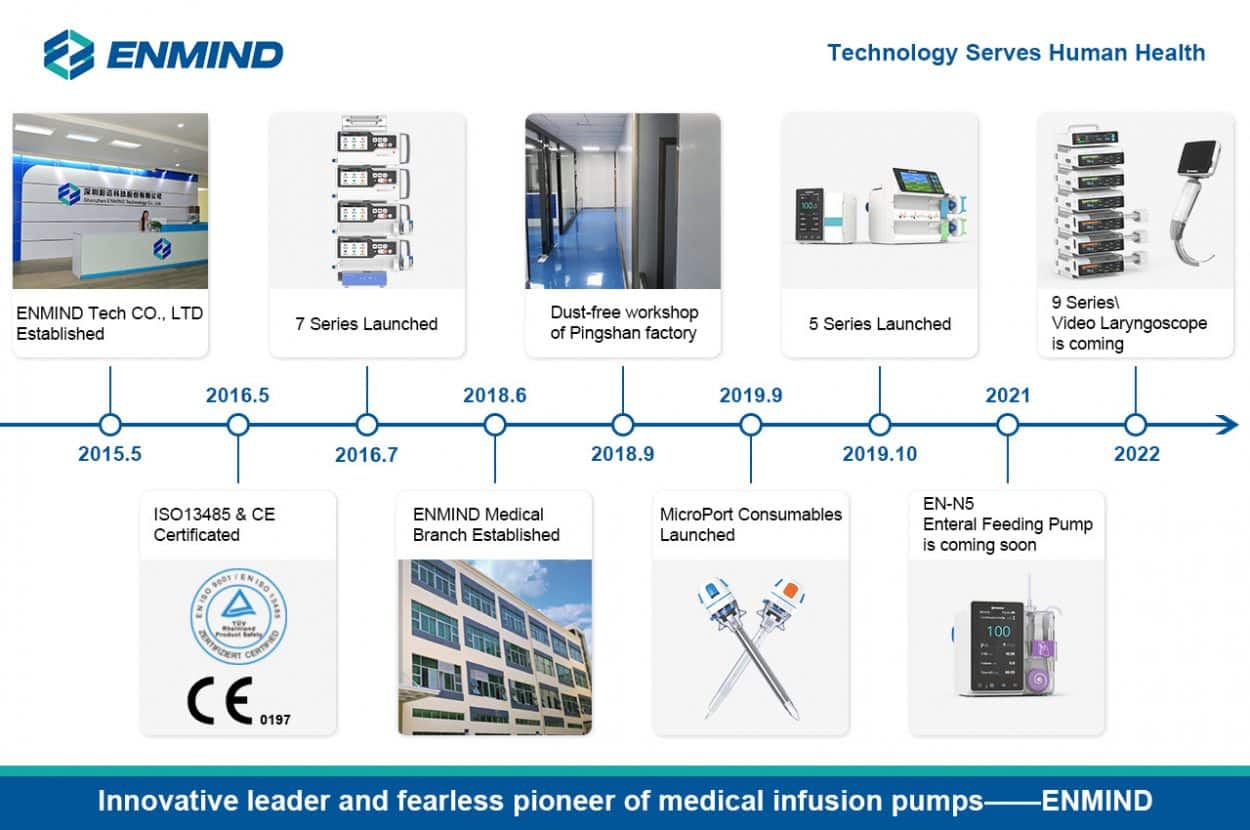 ENMIND has the most senior product experts and R&D experts in China and spares no effort in product innovation and technological breakthroughs. ENMIND's research and development department has obtained more than 40 patents and software copyrights.
At present, ENMIND products have been introduced in medical institutions in over 60 countries and regions including China, Europe, Latin America, North America, the Middle East, Asia, and Africa and have been widely praised by clients and doctors.