The recent Siemens Healthineers Shape 21 forum offered insight into how innovation and digitalization are set to move patient care up the value chain. Here are some of the key concepts and technologies.
Today the biggest challenge facing healthcare is the need to enhance value for patients. Healthcare systems across the world are having to contend with rising costs; growing and aging populations; and fewer resources with varying quality. These issues have been thrown into even sharper relief by the ongoing Covid-19 pandemic. Most diagnoses and treatments remain standardized, while delivery of care is fragmented and focused primarily on volume. Healthcare has yet to leverage the full potential of data, which means the evolution of the patient experience is still in its early days.
Four fundamental strategies are essential to moving patient care up the value chain. There needs to be a shift away from the one-size-fits-all approach to diagnostics and treatment, using precision medicine to deliver the right care at the right time. There also needs to be a move away from "sick care" towards "well care", using prevention and early intervention to keep people healthy. The patient experience itself needs to be improved – patients want more choice, convenience and compassion, and they want more human encounters. Last but not least, none of these transitions can happen without digitalization.
Transforming Care Delivery
Of the world's 7.8 billion people, more than half have inadequate access to healthcare. In the future, technological innovation will see care increasingly come to the patient, rather than patients needing to seek out care.
An example of this trend is the Magnetom Free.Max from Siemens Healthineers, a new class of lightweight magnetic resonance imaging (MRI) system with a field strength of 0.55 tesla enabling lung and implant imaging. A bore size of 80 cm enhances patient comfort, while the machine's relatively low weight (just over three tonnes) and compact size means it can be installed in many more locations than traditional MRI systems. A new artificial intelligence (AI)-based user guidance system completes the package.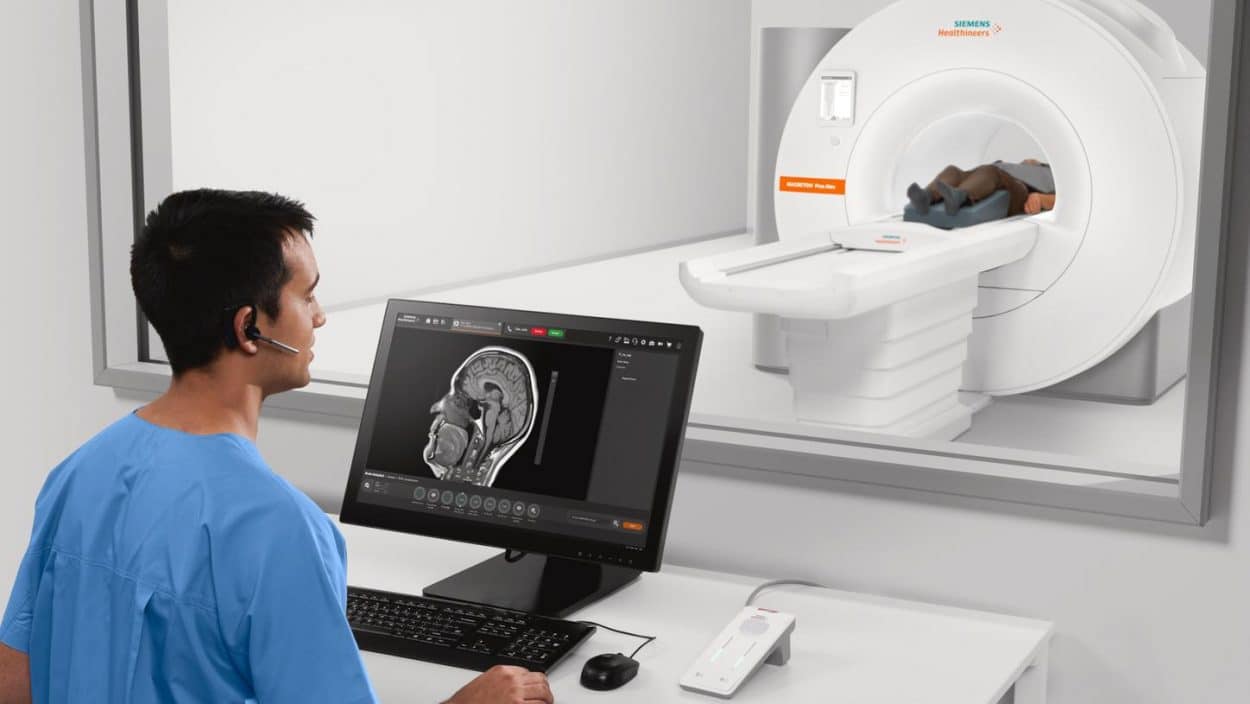 Advances in care delivery aren't limited to diagnostics. On the therapeutic side, remote robotic intervention is also helping patients who lack access to the medical care they need by allowing physicians to be in two places at once. In the future, such interventions could allow hospitals to treat ten times as many patients, with such patients twice as likely to be able to lead an independent life after treatment.
Digitalization Trends
With advances in digitalization, an increasing number of digital products and services have been adopted by healthcare institutions. This brings a growing challenge—how can the huge and growing amounts of data generated by imaging and IoT systems be translated into actionable insights?
The teamplay digital health platform from Siemens Healthineers enables an IoMT (Internet of Medical Things) by connecting more than 6,500 healthcare institutions and 23,000 systems in over 60 countries, thereby providing access to more than 10 million patient records. Backed by AI-powered applications, this allows users to turn data into cost savings and improved care.
Siemens Healthineers has also recently introduced Syngo Carbon—a new software environment for enterprise-wide image reading and reporting. Drawing on and integrating data from various silos, the system simplifies workflows and facilitates collaboration.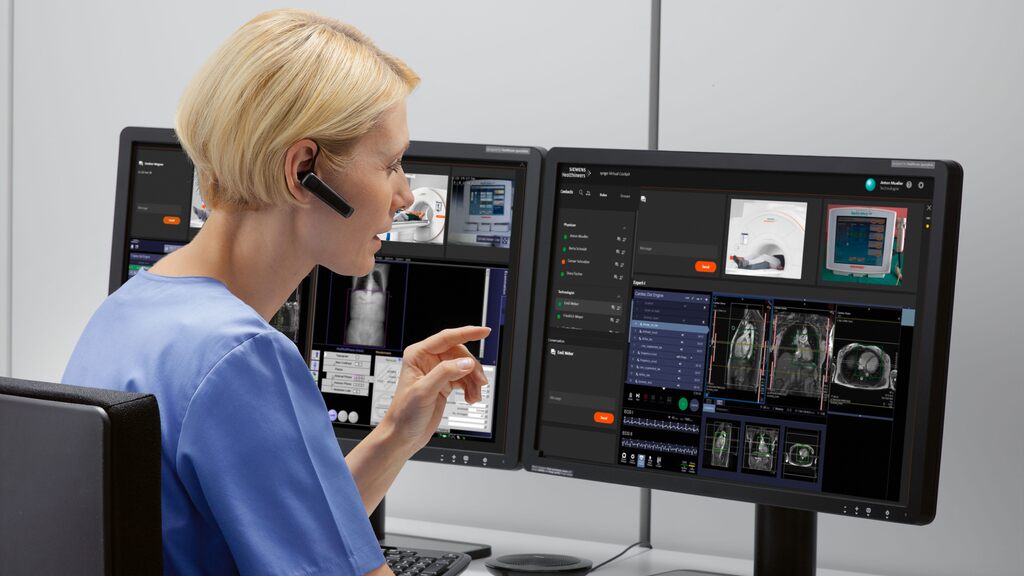 Delivering High-Value Care
Today, rapidly developing diagnostic technologies are resulting in more personalized patient care. Innovative technologies such as AI and robotics are at the core of intelligent imaging and crucial enablers for expanding precision medicine, transforming care delivery and improving the patient experience.
The growing prevalence of chronic and infectious diseases—such as Covid-19—has also spurred the development of in vitro diagnostics (IVD). Going forward, the development of IVD will provide faster, smaller, and more cost-effective tools that enable more precise diagnosis and point-of-care testing or self-testing, with AI and cloud services providing low-cost solutions for limited-resource settings.