When it comes to objectives, improving patient care is at the forefront of any healthcare systems list. Giving patients faster and more accurate prognoses, as well as more effective treatment, is an area where 3D printing technology is having a big impact. Eric Erickson, Healthcare Business Unit Director for EMEA at Stratasys, tells us more about the value of increased personalization within healthcare, the state of the industry including the main barriers to adoption, as well as recent innovative developments in 3D printing materials mimicking tissue and bone. 
From Makers to Machines
While 3D printing has certainly become a mainstay tool for manufacturing in recent years, historically its sweet spot has been for traditional model making where 'one-offs' of geometrically complex parts were painstakingly created by highly-skilled artisans.
Healthcare has provided applications for 3D printing since the earliest days of the technology because every human body is made up of one-off, geometrically complex shapes. No two hearts, kidneys, knee joints or vertebrae are identical. And because each patient is unique, so is each healthcare intervention. As the time and cost associated with developing highly-accurate personalized anatomical models, medical device tools, and prosthetics dropped, the number of applications in healthcare quickly grew.
In a surgical setting today, 3D printing is used across the globe to help improve patient care across the investigation, planning, procedural and post-operative processes. For prosthetics, the ability to create custom fittings allows for maximum comfort, while geometrical freedom allowed by 3D printing means new design structures can be created for lighter, stronger prostheses. For medical devices, the reduction in production lead time and availability of biocompatible materials means more personalized solutions are getting to patients more quickly.
Surgical Supporter
Each physiological and pathological presentation is unique, meaning each time a surgeon goes to work they're looking at the specifics for the very first time. In many instances, it is not until surgery has begun—and the timer is counting down—that the extent of the issue is revealed.
X-rays, CT and MRI scans can go a long way to revealing the challenges the surgical team is likely to face, and while a manipulatable virtual 3D model is useful, it doesn't give surgeons the hands-on ability to accurately prepare and train ahead of the procedure. As such, 3D printing has increasingly become the right-hand man for surgeons, giving them a precise patient-specific anatomical model in 3D from medical scanning data that allows them to surgically practice the procedure on as many times as required to find the optimal surgical process to optimize patient outcome.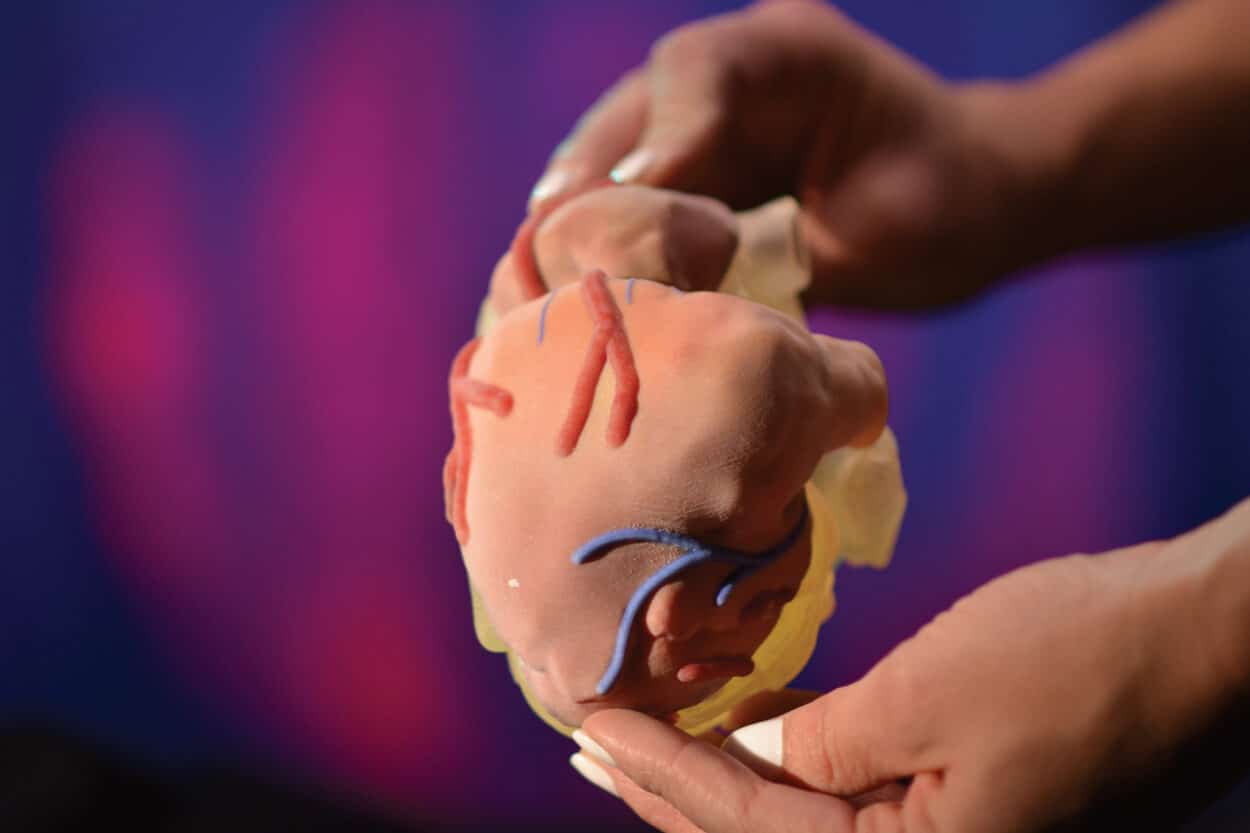 To date, these models would typically be a single hard plastic material, which is great for aesthetic replicas of the anatomy. But human tissues and organs also have a plethora of physical and biomechanical properties that impact the way a surgery can be conducted.
To meet this demand, we recently saw the first 3D printer come to market which uses materials that not only recreate the exact geometries of a patient's anatomy, but also the softness, flexibility, and density of complex organs, biological systems and unique pathologies.
Stratasys' Digital Anatomy 3D printer uses novel biomechanical materials that mimic tissue and bone to give physicians the most accurate representation of the targeted pathology. Blood vessels, musculoskeletal structures, structural heart defects, along with general anatomical modeling, can be achieved with precision and realism to deliver an unparalleled surgical training and planning aid.
We saw this first-hand last year in the much-publicized breakthrough procedure by the Sokora University Medical Center in Israel to separate one year old twins conjoined at the head. In a very much life or death surgery where the surgeons quite literally had one shot at getting it right, 3D printed models of the twin's anatomy using materials mimicking human tissue played a crucial role. The surgical team was able to perform the surgery over and over on such a realistic replica of the real thing, that the likelihood of a successful outcome was significantly increased. And thankfully, to the joy of all those involved and everyone tuning in around the world, that was the case.
Barriers to Adoption
While the benefits depict such a compelling proposition, the reality is there are still some barriers to adoption that need to be overcome. In the USA today, 400 or so hospitals out of more than 6000 deploy 3D printing. In Europe, which is of course a fragmented market with different health systems, the adoption numbers are even smaller. This represents a huge market opportunity and the reason why medical 3D printing is growing rapidly with big investments.
But one has to ask why these adoption numbers are still relatively small when looking at the total number of hospitals. The two biggest barriers are education and funding, both of which are intertwined.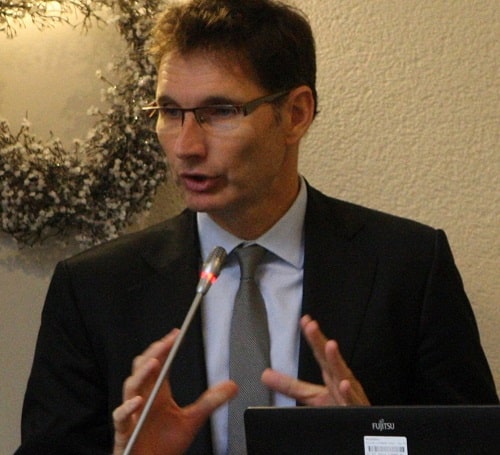 Funding is a big part of the healthcare sector, particularly when investing in new equipment and even more so new innovative technology. Proving the use case is paramount, justifying every dollar or euro spent.
And in a field where lives are at stake, there is no margin for error. While 3D printing for healthcare has been around for a long time now, there is still a knowledge gap amongst healthcare practitioners that needs filling.
If they don't know how to best optimize the use of the technology, then proving the use case for funding becomes more challenging. This is where a greater emphasis is now being placed on education by 3D printing companies such as ourselves, going beyond selling 3D printers to providing the consultancy and training programs hospitals need to get the most out of the technology. Tackling this education challenge is vital. Not just for garnering more funding and growing the industry, but for training the surgeons of tomorrow on everyday application use.
Partnership and Learning
But this is far from mission complete, and there are many stakeholders involved to create these life-changing solutions. 3D printing companies closely partner with hospitals and healthcare providers to fine-tune these emerging technologies in the pursuit of ever-greater realism.
Partnership and collaboration are imperative for greater learning and understanding, as the knowledge required is much greater than just the printer. Materials, software, and deep expertise in biomechanics, physiology and pathology are required to better optimize the use of this technology in the field.
***
Eric Erickson is Healthcare Business Unit Director for EMEA and Asia at Stratasys, a leading manufacturer of advanced 3D printing solutions for healthcare and other industries.