Launched by the Taiyo Corporation in 2017, the OPELA III surgical light is an example of Japanese craftsmanship at its finest. Its compact design provides surgeons with enhanced visibility of surgical fields with more comfort, mobility and safety.
Surgeons who have used the wearable surgical light OPELA III often noted that this device made them realize that the clarity of vision in surgical fields they previously had was in no way as great as they had thought. But it isn't only about having a brighter light on doctors' foreheads.
Mariko Nakabe, president of Taiyo Corporation, explained:
"If we were simply after high illuminance, then we could have easily installed a larger LED with brighter specs or increased the electrical current. But the idea was to provide light in a way which allowed surgeons to see better. We wanted to minimize eye fatigue and enhance visibility by reducing the formation of shadows cast by adjacent organs and tissue, especially in deep surgical fields."
Enhanced Visibility

The ability to see well during an operation is obviously crucial for any surgeon. This has become even more critical, however, as medical techniques have advanced to the point where half of the operations today are either endoscopic or robotic. In the case of open surgery, incisions are becoming ever smaller.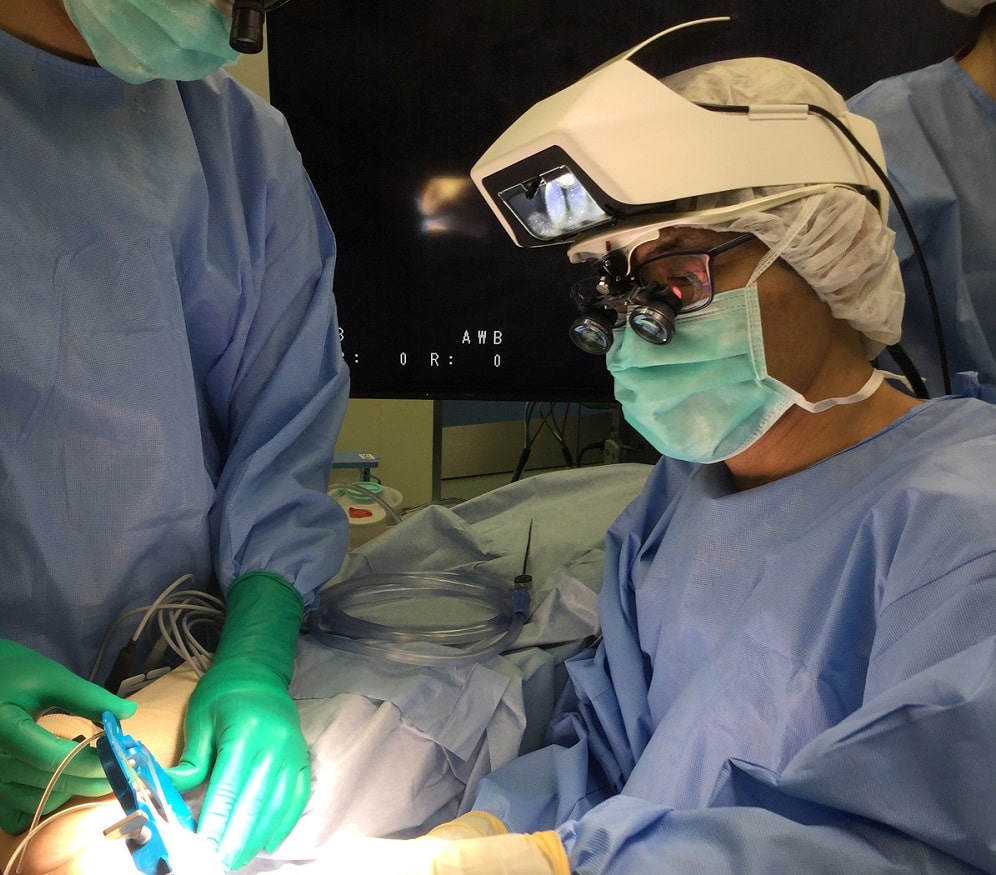 By using OPELA III, surgeons are better equipped to distinguish organs, blood vessels and nerves in situations of limited visibility. This allows them to avoid potential damage and increase capacity for identifying problem areas faster, which means they can perform surgical procedures faster and with increased safety.
Mariko Nakabe added:
"Although this is not the main function of the product, the light emitted by OPELA III has an optical design that is gentle on surgeons' eyes. It has a fading contour feature which reduces eye strain, a function often present in operating rooms' lights but not in headlights. The career lifespan of a surgeon is said to be correlated to their eyesight. And, as surgical lights evolved from halogens to LEDs, doctors started suffering eye damage due to the LED's excessively strong light."
A Compact Design
The major technical challenge in the development of the OPELA III was to pack all the necessary elements into an area the size of a forehead (10x5x5cm) while also taking into account comfort, mobility and safety.
Using proprietary technology, three LEDs are arranged for unique light distribution. This minimizes shadows, creating a three-dimensional light that can penetrate deep into the surgical field while providing the necessary peripheral illumination.
The light's angle and the variable light field can be set by a simple adjustment of the levers. The light's center of gravity was optimized in order to make the device feel lighter.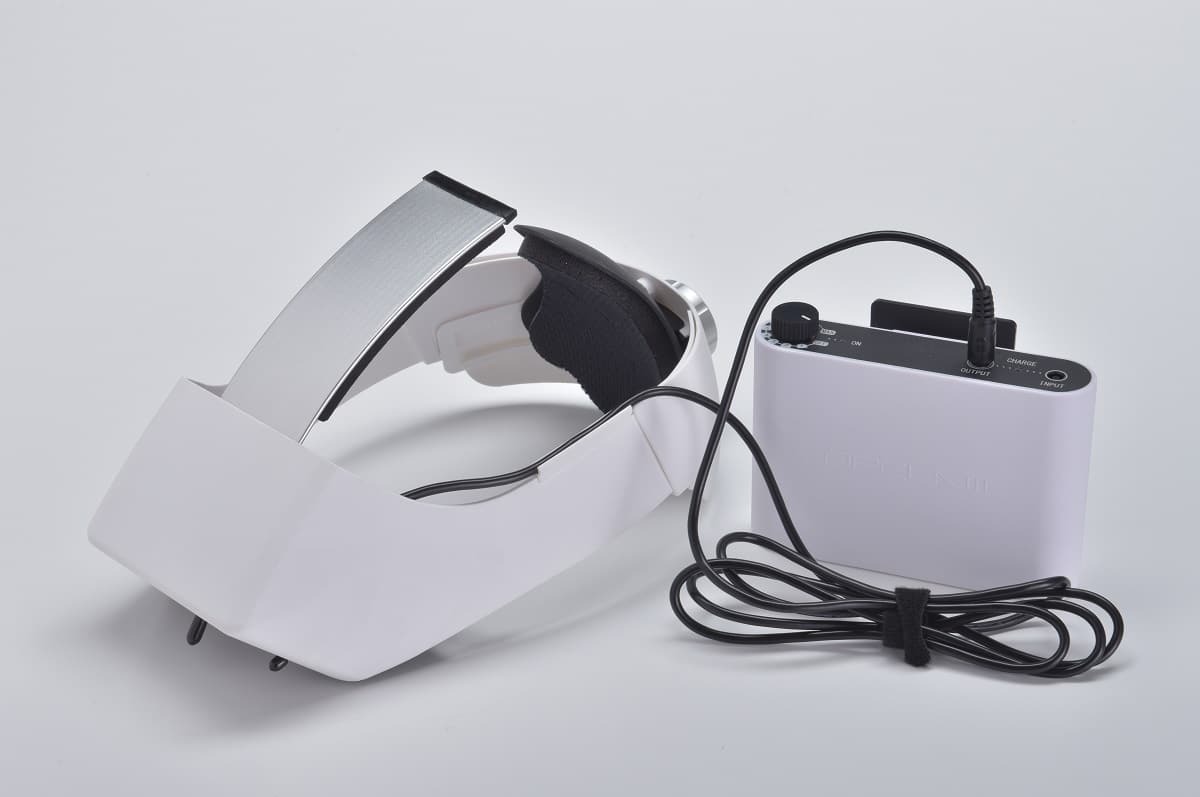 The illuminance of OPELA III requires considerably more power than conventional headlights. Since LEDs generate a level of heat that corresponds to their energy output, Taiyo Corporation had to develop a method to effectively manage the heat within such a confined space.
The developed solution was to combine the light source with a water-cooled heat sink, a unique heat dissipation system patented by the firm.
Better Mobility
The OPELA III was created to complement existing lighting systems within the operating theater. But it is powerful enough to be used alone for procedures outside this typical setting, such as in local clinics or remote emergency facilities. The fact that the product isn't dependent on a power outlet or source makes it ideal for such situations.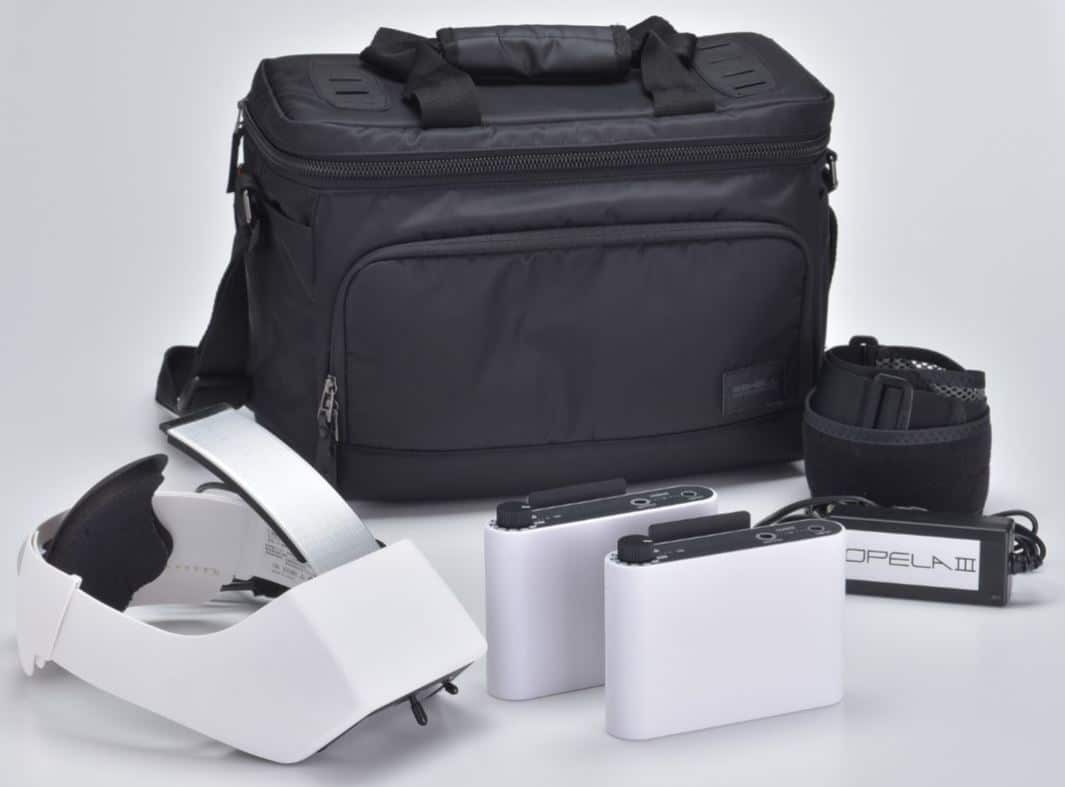 The OPELA III wearable surgical light is the fruit of a collaboration between Synqroa and Seitaro Design. Synqroa is a company with great expertise in the development of optical lighting technology for the medical industry. Seitaro Design has an enviable record of design expertise in multiple disciplines.
Synqroa took care of the optical and mechanical design, while Seitaro Design worked on the external design, ergonomics and comfort. Taiyo Corporation worked with the complementary strengths of the two companies and pursued field research in hospitals and medical facilities giving the resulting feedback to the engineers and designers involved.
Mariko Nakabe said:
"In general, engineer-led product development tends to prioritize the implementation of technology, resulting in products which are either too rugged or too packed with specifications. Also, the experience of the end-users and the design are often overlooked, with designing usually coming in only after the engineering is completed."
"I was impressed when Seitaro Design mentioned in an article that they wanted to incorporate design in healthcare. This became the decisive factor behind us approaching them to join this project."