This summer, MedicalExpo e-magazine is highlighting ten of its most popular articles published in 2023—an opportunity to review the cutting-edge innovations and digital technology that have made an impact in several healthcare sectors this year. Here is article #2. It was first published on February 24, 2023.
Celebrating its fortieth edition this year, the biennial International Dental Show (IDS) took place from March 14-18 in the German city of Cologne. As the world's leading trade fair for dental medicine and technology, the event showcases progressive innovation and myriads of new products, revolving around the most important concepts and technologies for the dental practices and laboratories of tomorrow. We looked at five of the most influential trends set to shape the future of oral health. 
Today, dental technology is rapidly evolving. With the help of start-ups and scale-ups, dentistry is undergoing a comprehensive digitization process, with developments in areas such as artificial intelligence (AI), biotech, software and 3D printing. These developments are shaking up the sector which is predicted to be worth nearly $64 billion by 2029. They are also helping dentists and dental technicians deliver ever higher standards of care. 
1/ Regenerative Dentistry
Over the years, scientific research has delivered multiple tools for improving dental health, from fluoride toothpaste to cutting-edge sealants. Yet, despite these advances, the vast majority of people between 20 and 65 years of age are still affected by some kind of dental decay.
Unlike other types of human tissue, dental enamel—the outer layer of the human tooth—doesn't naturally regrow once it is damaged. When a dentist identifies dental decay, in most cases, they drill out the affected material and fill the hole with a cement-like substance called amalgam. This can fail or even fall out, resulting in more pain and discomfort for the patient and a return trip to the surgery.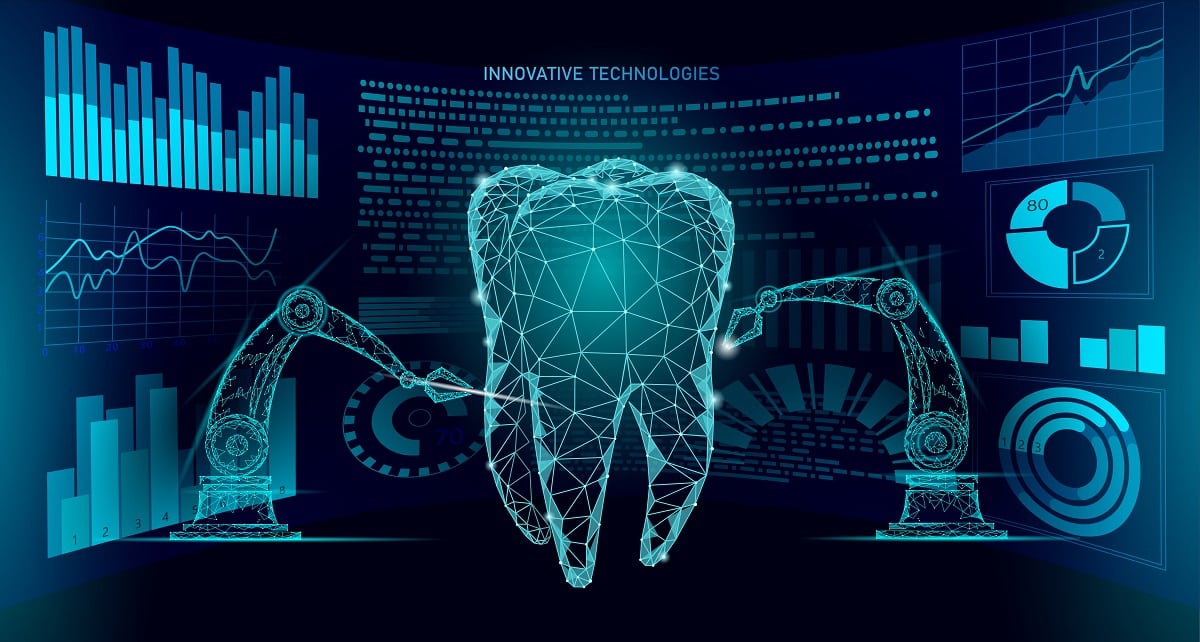 But things may be about to change dramatically with researchers in the field of regenerative dentistry exploring the potential for self-healing teeth and biological therapy for damaged teeth. Eventually, dentists could shape custom-made teeth from a patient's very own genetic material. 
Ali Jhaver, CEO of Adit, a user-friendly SaaS platform for dental practices, explained:
"Dental regeneration is one of the most exciting developments in dentistry. Scientists are now studying how to grow dental stem cells in the laboratory.

They are imagining a future in which tooth enamel, or even an entire tooth, could be replaced through the growth of dentine—the bony material that makes up the majority of the human tooth.

This would be a significant step forward from current methods."
2/ Artificial Intelligence
Artificial intelligence has had an increasingly profound impact on dentistry over the last few years, with AI technologies widely implemented in a wide range of dentistry specialties.
Studies indicate that AI-based automated systems can mimic the accuracy and performance levels of trained dental specialists—and in some cases outmatch them.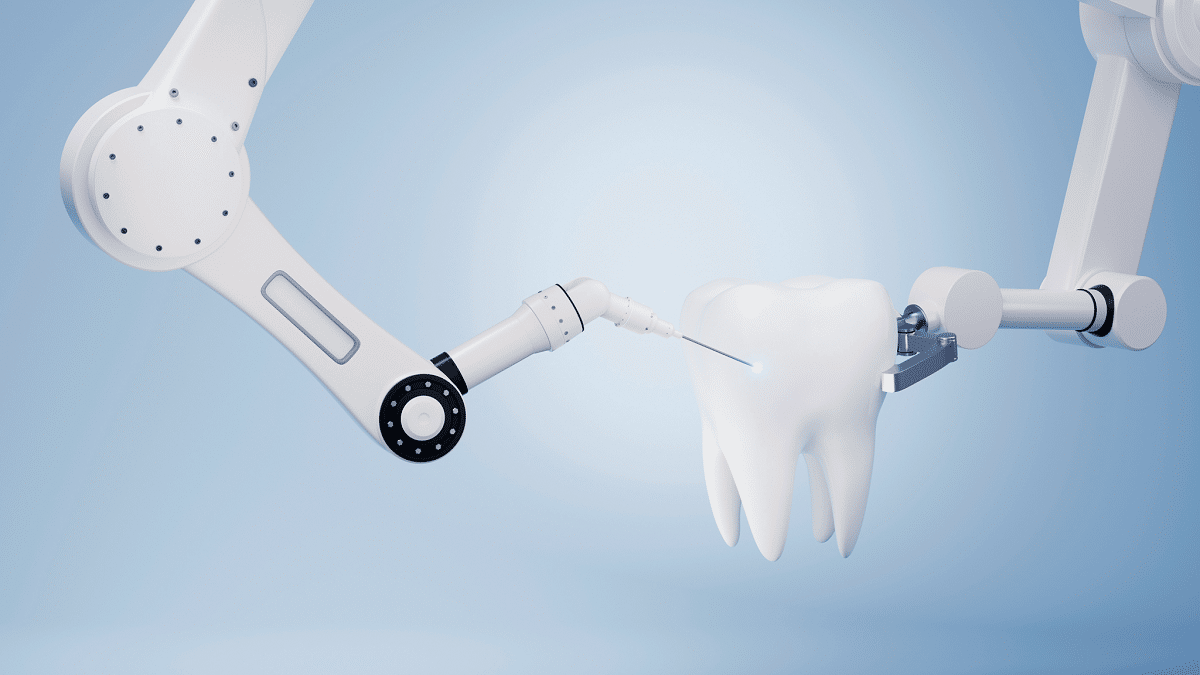 AI-based technology has the power to assist the dental profession when it comes to diagnostics, radiographic interpretation, the analysis of facial growth in orthodontia and even the analysis of oral cancer. In short, AI has the potential to radically enhance diagnosis and transform dental patient care. Ali Jhaver said:
"As health data aggregates, AI is enabling dentists to form increasingly personalized treatment plans. This is not only enhancing dental care, but providing next-level cost savings for both dental professionals and their patients."
3/ Smart Dental Care
The global market for electric toothbrushes has been expanding alongside other developments in the field of dentistry and oral healthcare. Several dental organizations have seconded the ability of electric toothbrushes to enhance teeth cleaning of the teeth, which has been a key driver of demand within the global electric toothbrush market.
Smart toothbrushes typically have Bluetooth technology and sensors inside for data tracking and can even connect with smartphone apps to display data. These sensors can track variables such as timing, habit tracking and gentle pressure support.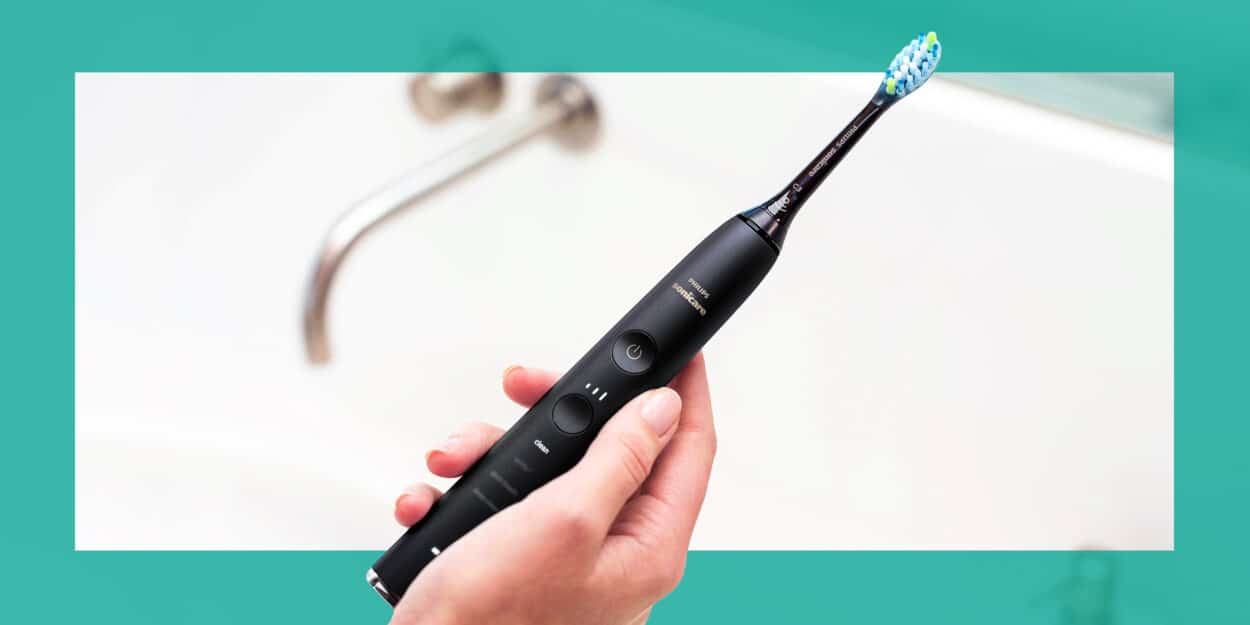 Ali Jhaver explained:
"Toothbrushes from companies such as Philips and Kolibree are making smart oral healthcare a reality. Some even have games for younger brushers to develop good care habits."
4/ Teledentistry
The Covid-19 pandemic saw teledentistry take off in many parts of the world. The burgeoning teledentistry space includes the use of health information and communications technology to deliver oral care, consultations and education, including the remote provision of dental treatment and advice. 
Teledentistry services offered by companies such as The TeleDentists and MouthWatch provide easier access to oral and dental care, are significantly cheaper for patients, shift towards cheaper prevention practices and allow patients to consult with otherwise unavailable medical professionals.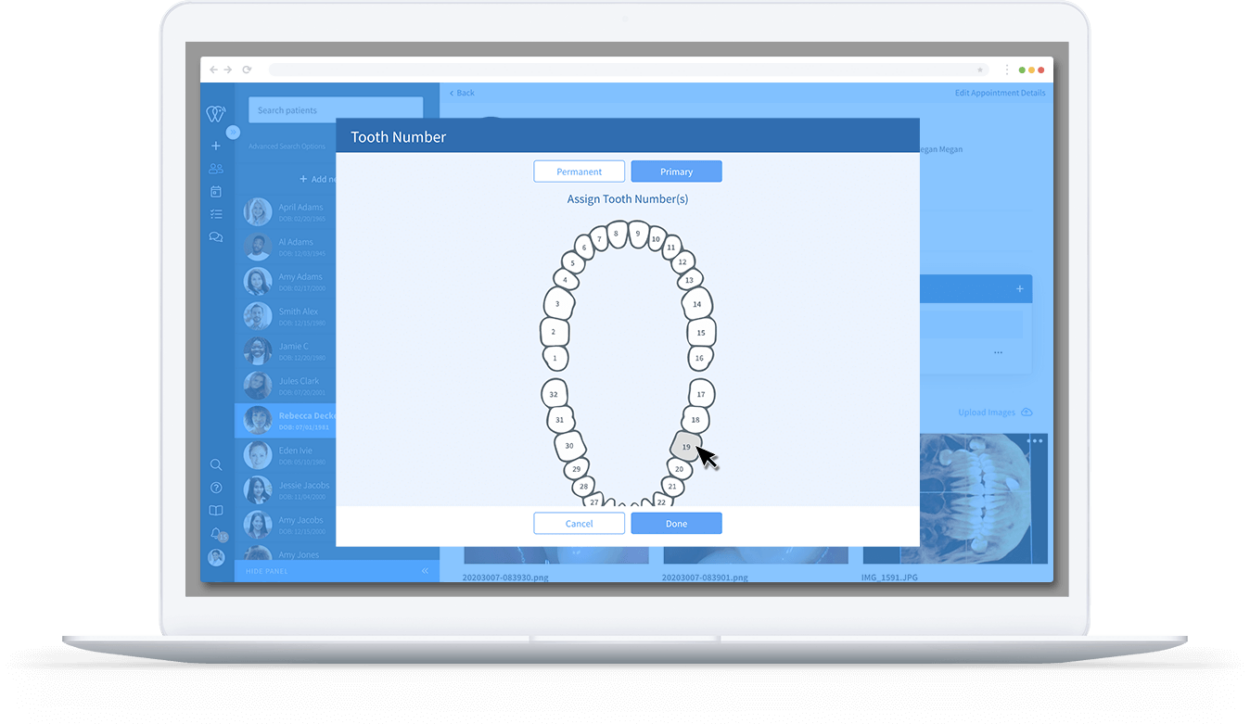 Ali Jhaver said:
"Dental practice management software companies have made teledentistry services more streamlined and easier to access.

For example, Adit offers an all-in-one practice management platform that offers a range of teledentistry features. These allow image captures and information sharing to help the dental professional better assess the patient's condition."
5/ Intra-Oral Cameras
Intra-oral cameras are small digital cameras used by dentists to photograph difficult-to-reach areas of the mouth. The size and shape of a pen are enclosed in a disposable sheath to prevent germ transmission.
They capture clear video and images of the corroded or tarnished fillings, hairline fractures, bleeding gums, plaque and other critical teeth problems in real-time, without causing pain to patients or exposing them to radiation.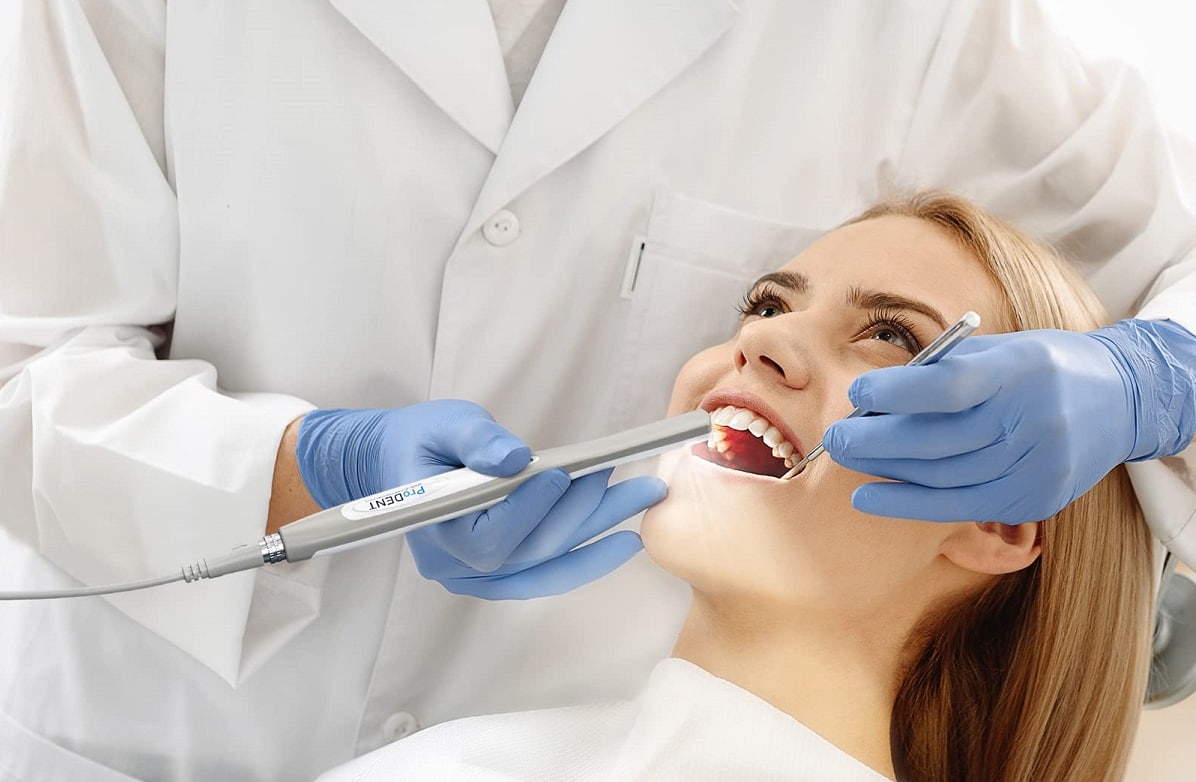 Ali Jhaver noticed:
"Intra-oral cameras, such as those from ProDENT, have revolutionized the world of dentistry, enhancing diagnostic accuracy, making patients more accepting of the treatments advised by dentists, and helping with case documentation. 

Using such cameras is increasingly standard practice and with technology advancing every passing day, this groundbreaking tool will only get better."