A webinar at the recent Virtual CES 2021 trade show saw leading venture capitalists, start-ups and athlete-investors come together to explore the future of the booming digital fitness industry.
Today technology continues to permeate every aspect of our lives, transforming our daily existence. Digital fitness technology is no exception, with a growing number of increasingly sophisticated smartphone apps, fitness trackers, wearables and other devices allowing consumers to enhance and evaluate their health on a near constant basis. Sport is a microcosm of the health and wellness market at large. It is being used to test innovation across connected fitness, nutrition, monitoring and recovery technology.
Connected Exercise
Connected fitness used to refer to workout apps and fitness trackers, but Peloton added a new category when its first indoor bike combined both on an exercise machine back in 2014. Jeffrey Morin, CEO and co-founder of New Hampshire-based start-up Liteboxer, used the CES webinar to introduce his company's latest offering, which is essentially the boxing equivalent of Peloton.
Liteboxer (also the name of the device) is a smart punching bag that gamifies boxing with light and sound. It comprises an interactive stand for boxers to hit, a screen where personal trainers can give instructions, and a platform for the boxer to stand on during the session. Much like Peloton, there's a paid subscription element to the setup, offering trainer-led workouts and an extended training program. Retailing at nearly $1,500, Liteboxer is far from cheap, but the makers are clearly hoping to surf the connected home fitness craze, which has really taken off during Covid-19.
Personalized Smart Nutrition
Today 60% of the adult population in the US have one or more chronic conditions, while diet-related chronic conditions are the number one cause of death. American life expectancy has also actually been declining since the mid-2010s. Ari Tulla, CEO and co-founder of Elo Health, believes these trends and statistics can be improved with the right nutrition, with a primary focus on men in their 40s and 50s. Middle-aged men, as Tulla pointed out in the webinar, are the demographic most prone to obesity, type 2 diabetes, hypertension, heart disease and other metabolic diseases.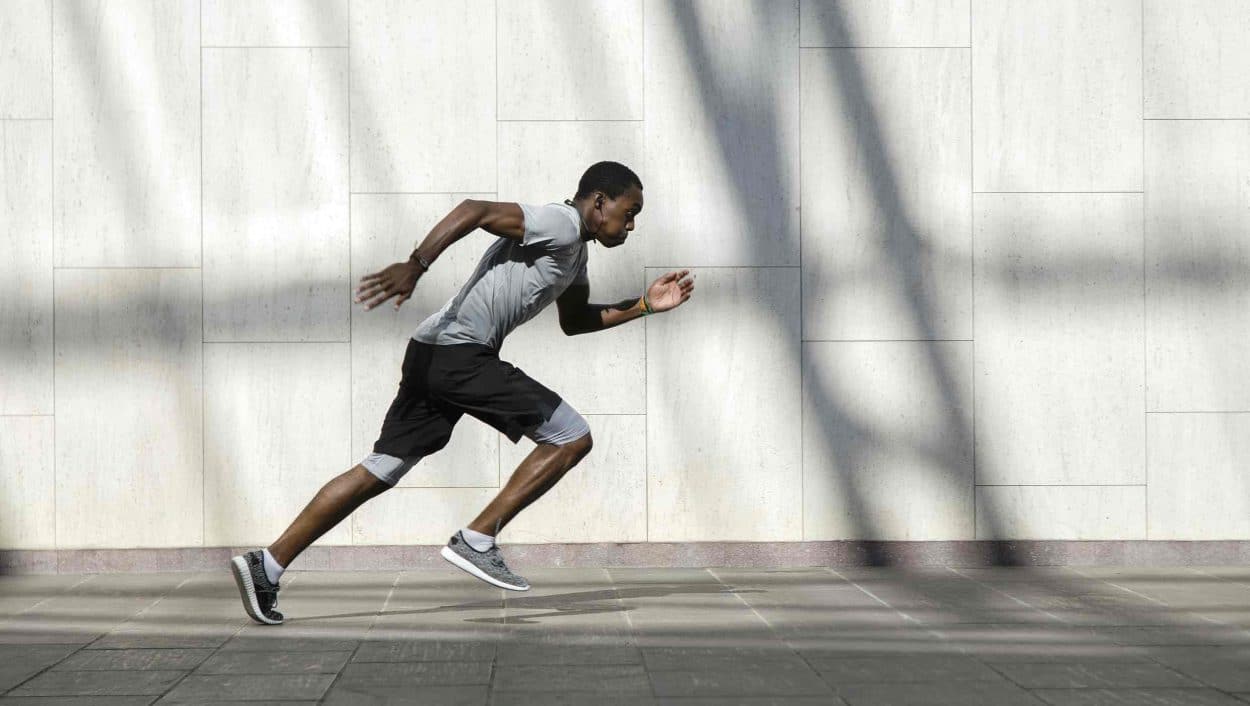 Founded in 2020 (and now in beta testing), Elo Health is offering a precision nutrition service. Biomarkers are captured using at-home blood testing and data from wearable devices. Cutting edge AI is then applied to transform this information into a precise micronutrient plan. A personalized daily supplement regimen is then shipped to the client on a monthly basis, with blood work repeated every quarter to optimize impact.
Personal Training With a Difference
Rishi Mandal, a former high-level athlete, used the webinar to talk about Future, a San Francisco-based start-up and app that uses data and smartphone connections to link customers to certified personal trainers, who help them to develop and maintain targeted fitness programs. For $5 a day, clients get weekly training plans and can interact with trainers from home or while traveling.
Future's growth rate has risen sharply as a result of the Covid-19 pandemic, with gyms around the world forced to close and people looking for safer, more convenient and more personalized fitness options.