The digital health conference Doctors 2.0 & You is supporting the conference Reverse Innovation for Health, organized by the Foundation of the Academy of Medicine, which takes place in Paris at the end of May. We talked to three of the main speakers who are presenting their innovations.
>> Anass El Hilal, director and founder of MedTrucks.
MedTrucks is using patient mapping to fight against medical deserts by planning medical mobile unit services.
MedicalExpo e-mag: Why did you decide to develop this service?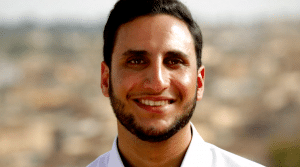 Anass El Hilal: While I was visiting remote places in Morocco, I met patients who had to cover very long distances in the heat with public transport to receive a dialysis treatment. So I decided to change this situation by bringing the hospital to the patient instead of the opposite. That's why we decided with my team in Montpellier to create a "Mobile hospital" or medtruck in Morocco but also in France proving dialysis care in what we call "patient deserts."
ME e-mag: How did you improve this concept already used in continent-countries like Australia?
Anass El Hilal: The medical trucks exist elsewhere. It's only a tool bringing services and skills to the patient. Our main innovation is the use of data analysis to optimize the service in order to know which patient to visit, when, where and with which needs. So we use patient data from authorities, hospitals and care providers to map the needs and plan the service.
ME e-mag: Is this the answer to medical deserts?
Anass El Hilal: More mobility in general is needed to fight against medical deserts, yes, because they are increasing. We know for instance that general practitioners or dentists don't want to be based in remote areas where they wouldn't have enough customers. Our answer is to bring them to patients when they need them, by groups or zones, and to also guaranty them a large enough volume of work. So it's good for everybody, patients, doctors and care providers.
ME e-mag: What are the limits of the system?
Anass El Hilal: Of course we are dependent on the road infrastructures, that's the only main difficulty. But even in Morocco more than 2/3 of the territory can be covered by this mobile service. We can go almost everywhere with our medtrucks, in Africa but also in Paris where care is becoming more and more centralized in big hospitals. The mobility of care is vital and we can put almost everything in a truck: ophthalmology, radiology, cardiology. We are already preparing a dental care mobile service at the moment. It's the future.
>> Dr. Devendra Raj Mehta, CEO and founder of BMVSS.
BMVSS (Bhagwan Mahaveer Viklang Sahayata Samiti) is the world's largest organization rehabilitating over 1.55 million disabled. Based in Jaipur, India, the NGO is offering full assistance for disabled people, providing them with foot, knee and leg prostheses free of charge.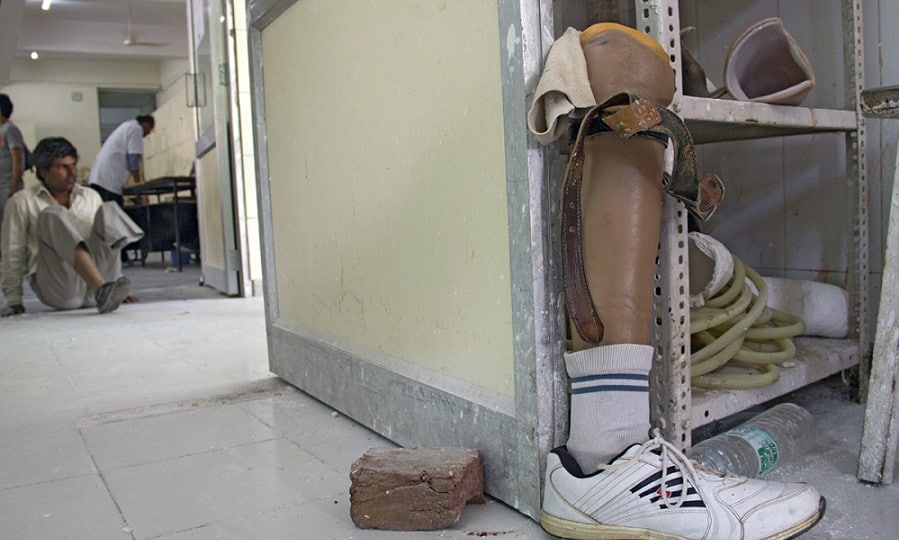 ME e-mag: Could you explain how and who you are helping?
Dr. Mehta: Since 1975 when I created the organization, we have rehabilitated more than 1.7 million amputees and polio patients by fitting and providing artificial limbs, calipers and other aids and appliances. Last year, we had in total 81,166 patients from India and other 26 countries we are present in. Most of them, probably 99%, were poor people. So we are helping the disabled regain mobility and dignity and it's completely free, thanks to the numerous donors supporting us.
ME e-mag: Most of your prostheses cost less than US $45 to be manufactured, how is this possible?
Dr. Mehta: I'll reverse the question. Why does a prosthesis have to cost often more than US $10,000 as is the case in the U.S. or in France? Why do we need to use carbon which is 15 times harder than bone? Our technology, known as Jaipur Foot Technology, is different from the Western one. For instance, the structure of our Jaipur Foot uses very strong high-density polyethylene (HDPE) pipes. And for above the knee, our technology developed by the world-famous Stanford University uses a four-bar polycentric knee joint. So, by using this technology we manage to provide durable and high-quality prostheses. Our Jaipur Foot costs about US $12 a piece. The Jaipur Limb, including the foot piece, costs about US $65 compared to at least US $12,000 or more in Western countries.
Additionally, we provide patients with their prostheses within a very short period of time, usually in one day—all the process of registration and fitting of the prosthesis are handled very fast so our patients can walk, run, climb or drive at the end of the same day!
ME e-mag: Would you say that your prostheses are as good as the more expensive ones?
Dr. Mehta: Absolutely. Their quality is similar to the most expensive models. The best example is our Jaipur Knee. It costs us US $20 against US $10,000 for a comparable knee joint in the USA. This product was hailed by Time magazine USA as one of the world's 50 best innovations in 2009.
>> Dr. Eric Schulze, CEO and founder of Lifetrack Medical Systems.
Lifetrack Medical Systems is a technological platform to overcome the deficiency in radiologists.
ME e-mag: Can you explain to us how this platform works?
Dr. Schulze: I started to create this software from scratch in 2003. It is a platform to help and train radiologists everywhere in the world. When you use it, the platform guides you through a work list of what you need to check and do. It works for the moment in 5 languages and it uses Google voice recognition technology to write down your comments directly in the file.
Plus, it helps you chose the exact classification for each case which is very useful for an efficient diagnostic of course. And since it's multilingual and connected, radiologists can work side by side, one in Spanish and the other one in Vietnamese for instance, with the possibility for colleagues elsewhere in the world to read their comments in English. So it's really a fantastic tool for radiologists, easy to use and super efficient even in the most challenging areas of the world.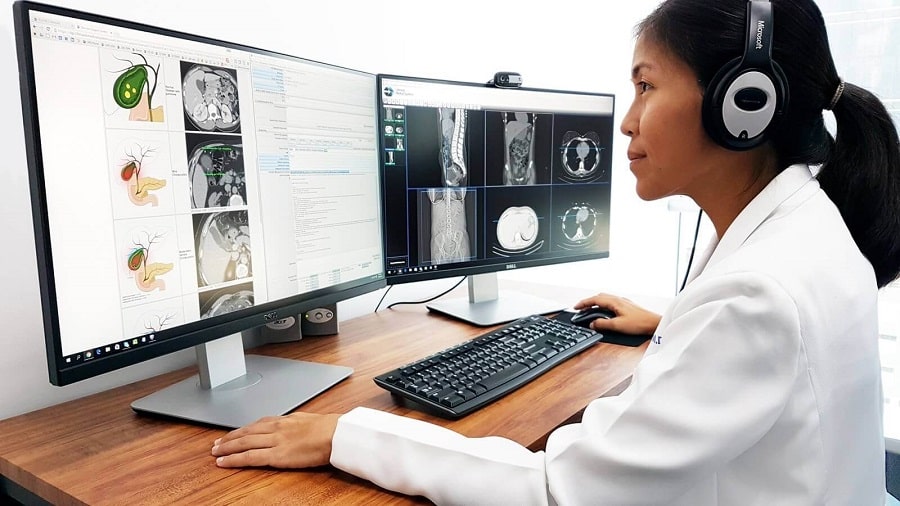 ME e-mag: What makes this software a perfect tool for radiologists in developing countries?
Dr. Schulze: It's specially developed for emerging markets, that's why we made it super efficient, very simple to use, running on any existing infrastructures, and inexpensive. It works almost everywhere, even on basic equipment—all you need is electricity and a way to connect to the Internet. So thanks to 3-4-5G you can use it even in isolated areas and work directly with colleagues in Singapore or in the USA for instance. A lot of hospitals are already working with our platform in countries like the Philippines, Nigeria, Pakistan and Bangladesh.
ME e-mag: What is the most innovative part of this platform?
Dr. Schulze: Firstly, it's definitely the fact that it's helping radiologists everywhere in the world, even in the most challenging environments, and whatever the education of the radiologists. Secondly, it's the fact that it's teaching and constantly training the radiologists throughout the work lists and by working directly with other professionals. It makes their work much more efficient.
ME e-mag: It took you more than 10 years to develop it. What were the biggest challenges you had to face?
Dr. Schulze: The first challenge was to make a software able to read any kind of digital pictures on any device. Then, we managed to reach the Holy Grail of radiologists: the reporting structure with the full list of what they need to do in different comprehensive languages. Also, we had to work on the permission matrix which is usually a big problem. To make it easy, every professional on the platform can access all the medical data. Of course, private patients' data is anonymous and encrypted.